RubberDucks' Tanner Bibee named Pitcher of the Month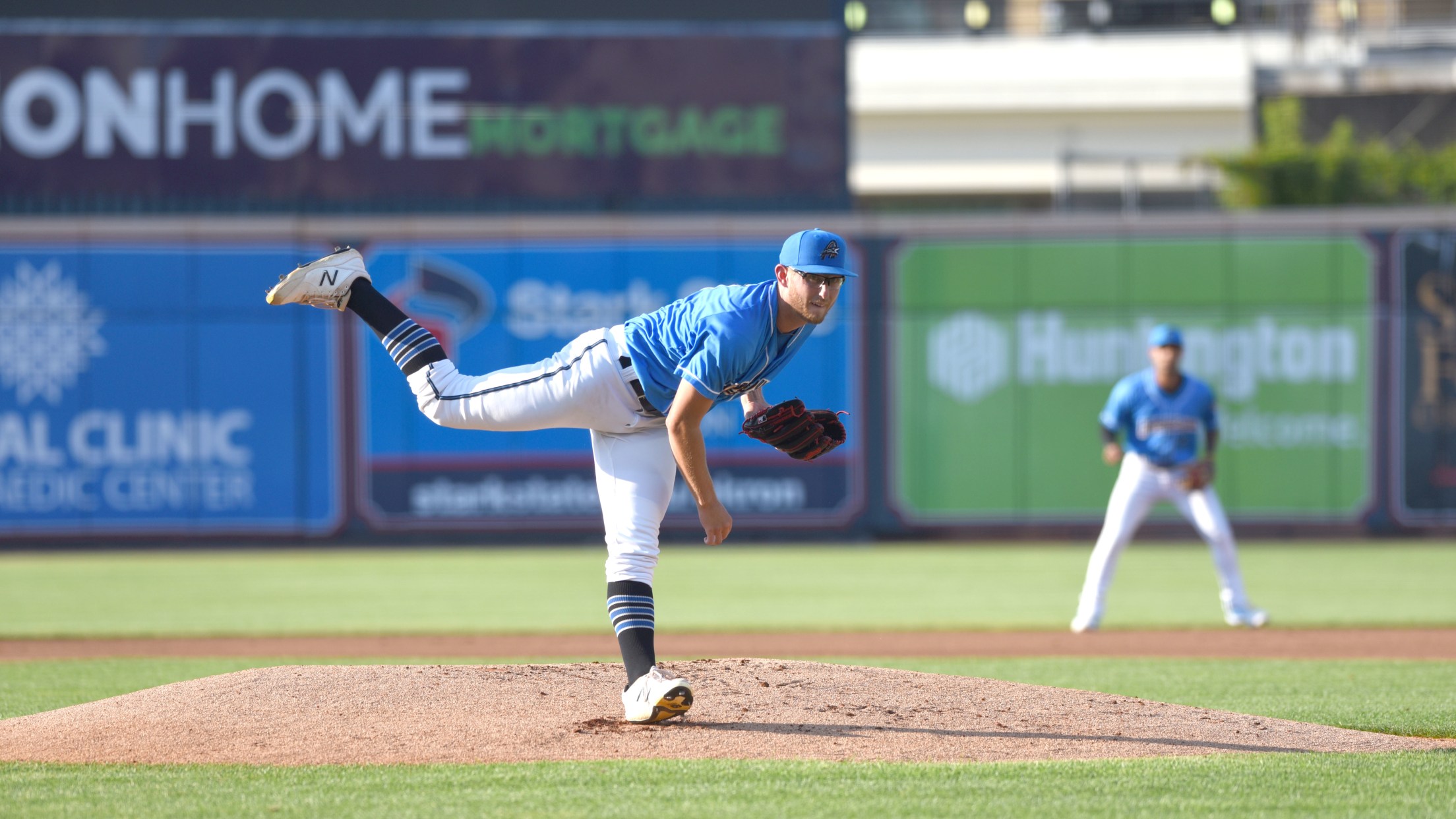 (AKRON, OHIO) September 7, 2022 – Akron RubberDucks right-hander Tanner Bibee was named Eastern League Pitcher of the Month for the month of August. Bibee made six starts in August going 4-0 with a 1.32 ERA and 37 strikeouts over 34.0 innings pitched while walking just seven. His 34.0 innings
(AKRON, OHIO) September 7, 2022 – Akron RubberDucks right-hander Tanner Bibee was named Eastern League Pitcher of the Month for the month of August.
Bibee made six starts in August going 4-0 with a 1.32 ERA and 37 strikeouts over 34.0 innings pitched while walking just seven. His 34.0 innings pitched led the Eastern League while his 37 strikeouts were good for third most in the league. The RubberDucks went 6-0 in games started by Bibee in August.
Bibee is the fourth member of the RubberDucks to earn Pitcher or Player of the Month honors this season joining Joey Cantillo (Pitcher of the Month for May), Micah Pries (Player of the Month for June) and Logan Allen (Pitcher of the Month for June).
Members of the RubberDucks have also earned Player or Pitcher of the Week honors six times this season. Daniel Espino (April 23), Hunter Gaddis (May 19), Allen (June 16) and Bibee (July 27) have all earned Pitcher of the Week honors while Pries earned back-to-back Player of the Week honors (June 21-26 and June 28-July 3).
A 2021 fifth round selection out of Cal State Fullerton, Bibee is in his first season with the RubberDucks. In 11 starts with Akron, the number eight prospect in the Guardians organization (MLB.com) is 5-1 with a 1.61 ERA and 67 strikeouts over 61.2 innings pitched.
Prior to joining Akron on July 7, Bibee made 12 starts for High-A Lake County going 2-1 with a 2.59 ERA and 86 strikeouts over 59.0 innings pitched. Between High-A and Double-A, Bibee ranks fifth among all full-season minor league pitchers with a combined 2.09 ERA, tied for seventh in strikeouts with 153 and eighth in WHIP with 0.97.
The Akron RubberDucks continue their six-game series with the Harrisburg Senators on Wednesday, Sept. 7 at 6:30 p.m.
The RubberDucks will return to Canal Park for the final series of the regular season Sept. 13-18 against the Bowie Baysox. Tuesday, Sept. 13 will be a 11:05 a.m. first pitch.
Tickets for all RubberDucks home games are available by calling 855-97-QUACK or by visiting www.akronrubberducks.com.
The Akron RubberDucks are the Double-A affiliate of the Cleveland Guardians. The RubberDucks season is powered by FirstEnergy at Canal Park, with the RubberDucks home all summer through September 18. Fans can purchase tickets by calling 330-253-5151 from 9 a.m. to 5 p.m. on weekdays, or visit akronrubberducks.com/. For more information about the team, please call 330-253-5151, visit the website at akronrubberducks.com, Facebook page facebook.com/AkronRubberDucks, or on Twitter @AkronRubberDuck, and Instagram @akronrubberducks.