May 26: Martinez's late homer not enough as Bowie beats Akron 3-2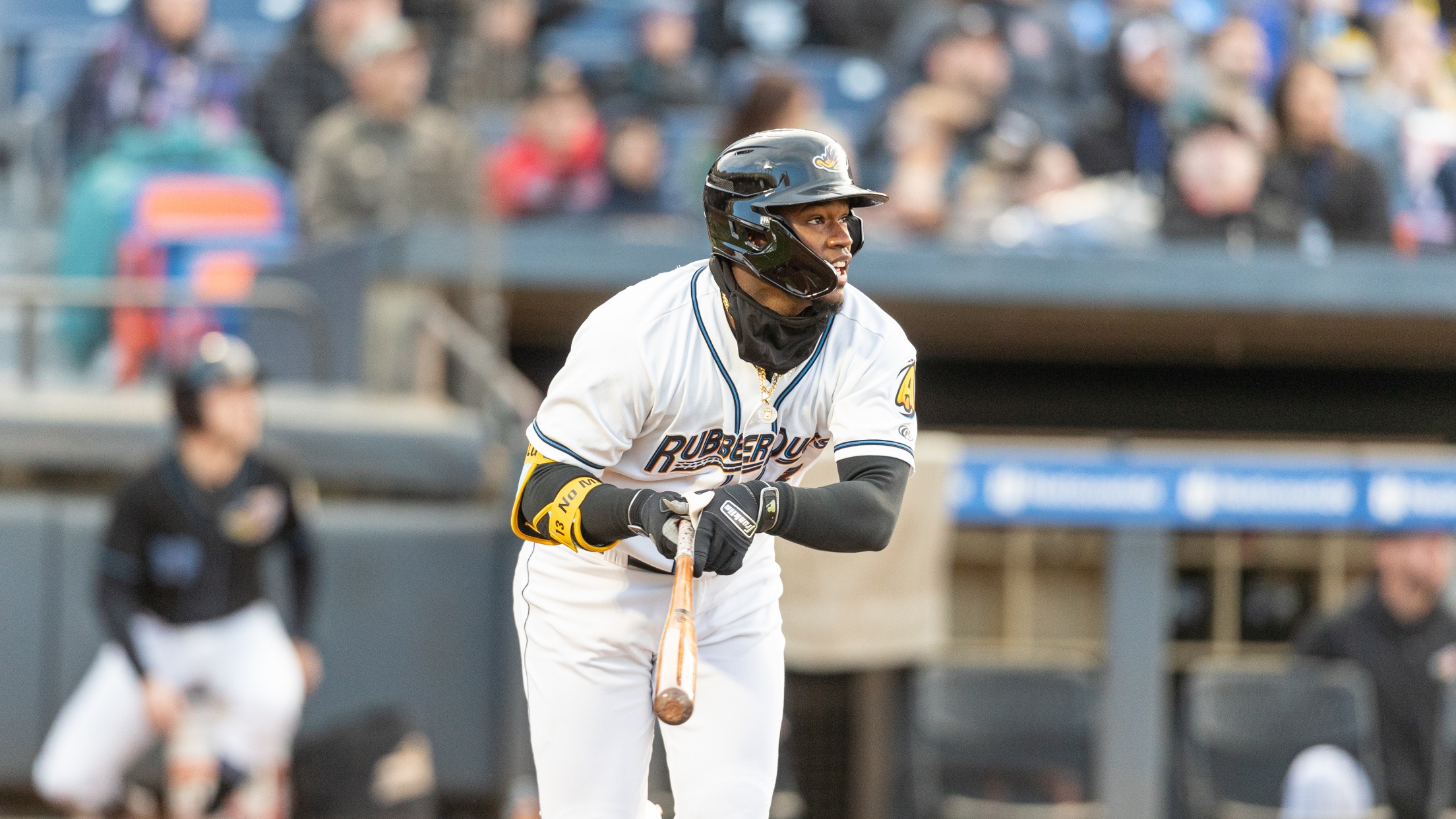 RubberDucks Game Recap | Box Score Bowie Baysox (15-26) 3, Akron RubberDucks (20-22) 2 WP: Carlos Tavera (1-2) LP: Jaime Arias (0-2) Save: Houston Roth (1) Summary Angel Martinez launched a two-run home run in the bottom of the eighth, but the Bowie Baysox struck out 12 Akron hitters to
RubberDucks Game Recap | Box Score
Bowie Baysox (15-26) 3, Akron RubberDucks (20-22) 2
WP: Carlos Tavera (1-2) LP: Jaime Arias (0-2) Save: Houston Roth (1)
Summary
Angel Martinez launched a two-run home run in the bottom of the eighth, but the Bowie Baysox struck out 12 Akron hitters to down the Akron RubberDucks 3-2 on Friday night at Canal Park.
Turning Point
Bowie's offense got off and running early. The second batter of the game, Coby Mayo, hit a two-run home run just fair down the line in left field to put the Baysox on top 2-0.
Mound Presence
Jaime Arias settled in after the home run keeping the Baysox offense off the board until the fourth when the left-hander's outing ended after surrendering a leadoff single. Bowie plated their third run of the game later that inning when Jordan Jones induced a double play with no outs and the bases loaded. Jones and Bradley Hanner combined to strike out six and hold the Baysox scoreless the rest of the night.
Duck Tales
Akron broke up the no-hitter attempt in the bottom of the sixth when Michael Berglund started the inning with a single. The RubberDucks pulled within one in the bottom of the eighth when Petey Halpin worked a two-out walk setting the stage for Martinez. The infielder launched a hanging breaking ball into Homerville to make it 3-2 Baysox.
💣💣 away!!!

Angel Martinez pulls us within one with a two-run blast!

BOT 8: Bowie 3 | Akron 2 pic.twitter.com/lvSMnQRr5u

— Akron RubberDucks (@AkronRubberDuck) May 27, 2023
Notebook
Berglund's single extended his 12 game on-base streak…Johnathan Rodriguez's 16 game on-base streak was snapped in the loss…Game Time: 2:34…Attendance: 4,137.
On the Pond
The RubberDucks will continue their series at Canal Park against the Bowie Baysox on Saturday, May 27 at 7:05 p.m. Akron right-hander Tanner Burns (2-1, 3.06 ERA) will get the start against Bowie right-hander Justin Armbruester (2-1, 1.58 ERA). The game broadcast is on 640 WHLO, the 640 WHLO iHeartRadio channel, and akronrubberducks.com, and available on Bally Live. Tickets for all RubberDucks home games, are available at akronrubberducks.com/tickets.