May 30: Yard Goats shepherd past late Ducks rally to win 7-5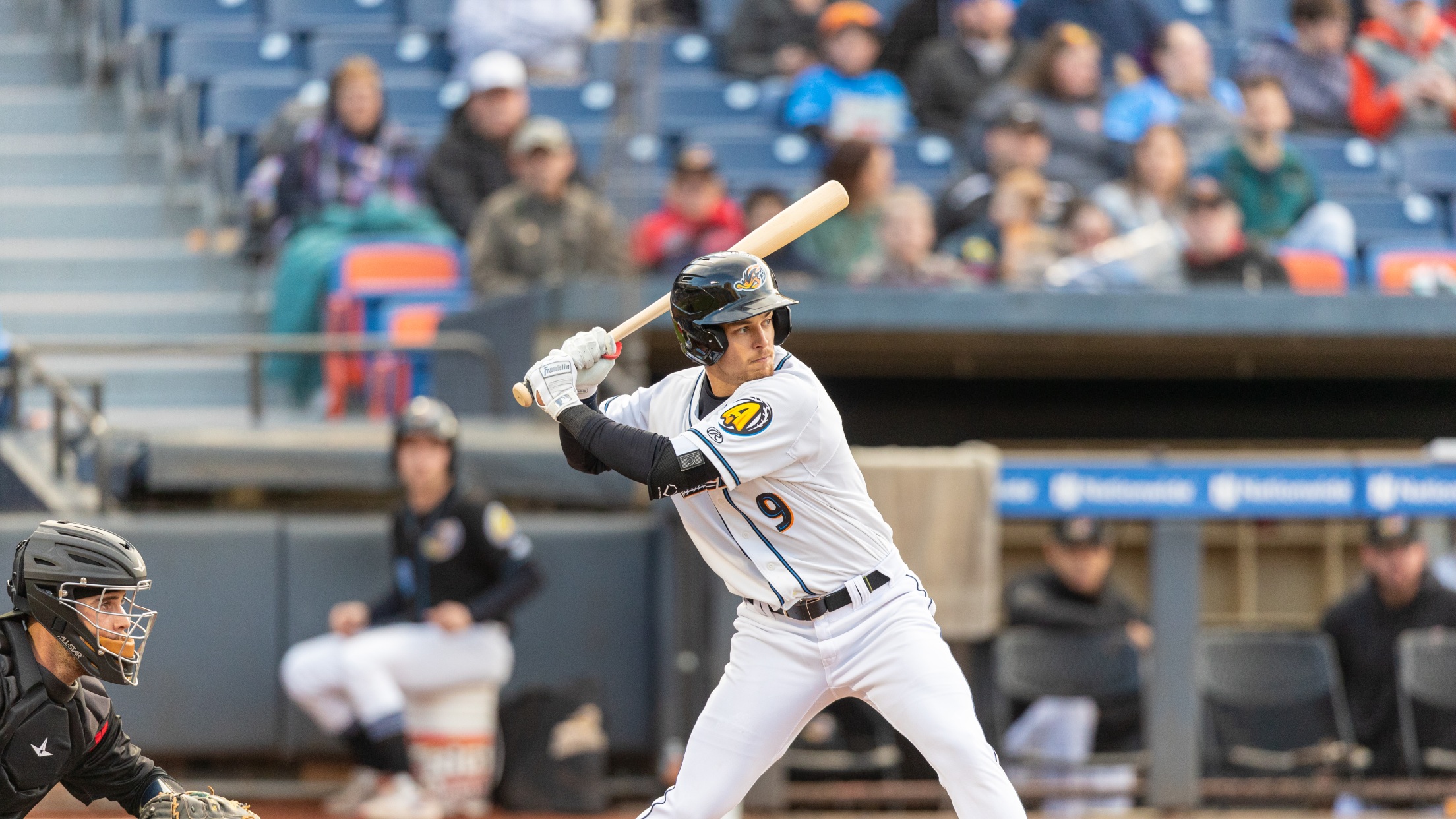 RubberDucks Game Recap | Box Score Hartford Yard Goats (22-23) 7, Akron RubberDucks (21-24) 5 WP: Evan Justice (3-0) LP: Doug Nikhazy (1-2) Save: Michael Petersen (1) Summary The Hartford Yard Goats survived a late Akron rally to down the Akron RubberDucks 7-5 on Tuesday night at Canal Park. Turning
RubberDucks Game Recap | Box Score
Hartford Yard Goats (22-23) 7, Akron RubberDucks (21-24) 5
WP: Evan Justice (3-0) LP: Doug Nikhazy (1-2) Save: Michael Petersen (1)
Summary
The Hartford Yard Goats survived a late Akron rally to down the Akron RubberDucks 7-5 on Tuesday night at Canal Park.
Turning Point
Akron's offense looked to come from behind and shock the Yard Goats in the bottom of the ninth. Connor Kokx got the rally started with a single to open the inning. Petey Halpin followed with a single of his own later on to make it first and second with one out. After a strikeout and a walk, Kokx came home on a wild pitch to make it 7-5 Hartford. Bryan Lavastida worked a walk to reload the bases, but Michael Petersen would set Juan Brito down on strikes to end the game.
Mound Presence
Doug Nikhazy got the start for Akron and worked around base runners for most of his start. The left-hander allowed seven hits and two walks in his four innings of work but limited the damage to four runs with timely groundouts to escape jams in three of those four innings. Jordan Jones followed with two scoreless innings. Zach Hart allowed three runs over his two innings of work. Bradley Hanner worked a scoreless ninth.
Duck Tales
Akron started to answer back in the bottom of the third. Jose Tena singled with two outs to keep the inning alive for Lavastida, who lined a double off the Stadium Mustard sign in left-center to make it 3-1 Hartford. Brito traded places with Lavastida with a double of his own to cut the Yard Goats lead to 3-2. The RubberDucks were held in check until the seventh when Kokx launched a solo home run deep over the ribbon board to make it 7-3 Hartford. Halpin kept the offense going with a single before eventually coming around to score on a Tena groundout to make it 7-4 Yard Goats.
Getting on the board!@Lavastida_ doubles off the wall to get us in the run column!

BOT 3: Hartford 3 | Akron 1 pic.twitter.com/V2oY2NWKc8

— Akron RubberDucks (@AkronRubberDuck) May 30, 2023
SEE YA!!!@connorkokx launches a solo homer!!

BOT 7: Hartford 7 | Akron 3 pic.twitter.com/rpYiIOEx3n

— Akron RubberDucks (@AkronRubberDuck) May 31, 2023
Good things happen when you put the ball in play!

Tena's groundout scores @peteyhalpin to pull us closer!

BOT 7: Hartford 7 | Akron 4 pic.twitter.com/SqUi91bjRS

— Akron RubberDucks (@AkronRubberDuck) May 31, 2023
Notebook
Brito's RBI double was his first Double-A RBI…Lavastida's RBI double was 20 RBI of the season, which is second most on the RubberDucks…Kokx's home run was his first Double-A big fly…Game Time: 3:00…Attendance: 1,875.
On the Pond
The RubberDucks will continue their series at Canal Park with the Hartford Yard Goats on Wednesday, May 31 at 6:35 p.m. Akron right-hander Hunter Stanley (1-3, 4.30 ERA) will take the mound against Hartford righty Nick Garcia (0-3, 8.82 ERA). The game broadcast is on 640 WHLO, the 640 WHLO iHeartRadio channel, and akronrubberducks.com, and available on Bally Live. Tickets for all RubberDucks home games, are available at akronrubberducks.com/tickets.
JUMPMAN JUMPMAN!!

Jose Tena with an amazing play in the hole at short! pic.twitter.com/X6rVxcuoUw

— Akron RubberDucks (@AkronRubberDuck) May 31, 2023