June 1: Hartford comes alive late to beat Akron 4-3 in 10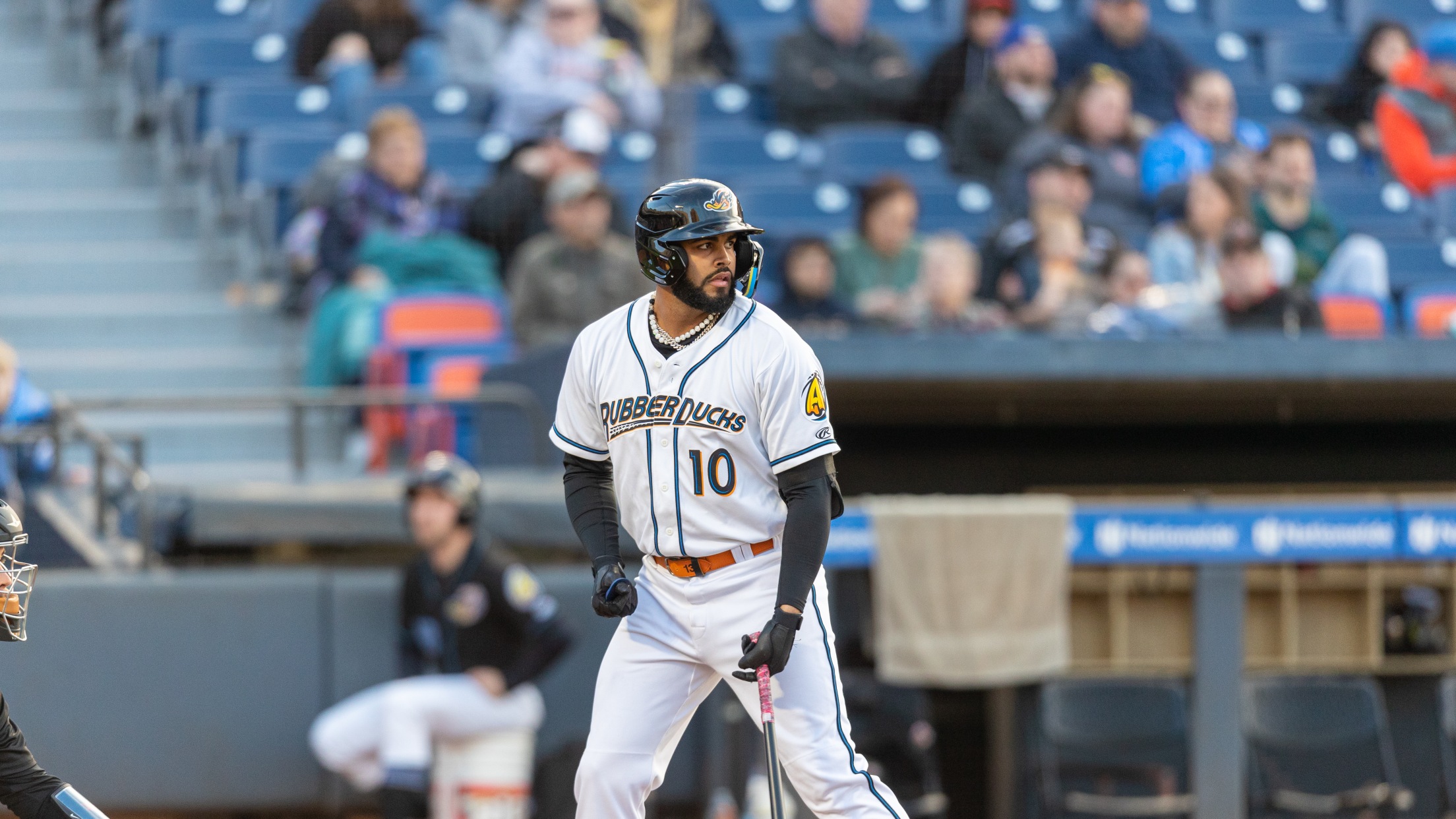 RubberDucks Game Recap | Box Score Hartford Yard Goats (23-24) 4, Akron RubberDucks (22-25) 3 WP: Dugan Darnell (4-1) LP: Davis Sharpe (2-3) Save: N/A Summary The Hartford Yard Goats rally back from an early deficit to tie the game in the eighth and go ahead in the 10th inning
RubberDucks Game Recap | Box Score
Hartford Yard Goats (23-24) 4, Akron RubberDucks (22-25) 3
WP: Dugan Darnell (4-1) LP: Davis Sharpe (2-3) Save: N/A
Summary
The Hartford Yard Goats rally back from an early deficit to tie the game in the eighth and go ahead in the 10th inning to shock the Akron RubberDucks 4-3 on Thursday night at Canal Park. Cody Morris allowed one unearned run and struck out three over two and two-third innings in his third rehab start.
Turning Point
After forcing extras, Hartford finally completed the comeback in the top of the 10th. Grant Lavigne singled home Niko Decolati to put the Yard Goats ahead 4-3.
Mound Presence
Morris looked strong topping out at 96 mph in his start for Akron. The right-hander struck out a batter in each inning and only allowed two hits in what he said felt like his best outing health wise in Akron. Jaime Arias followed quickly allowing two base runners. The left-hander got a groundout to escape the jam and proceeded to breeze through the Yard Goats retiring 12 of the 14 batters to greet him before the eighth inning. The Yard Goats loaded the bases off Arias before scoring twice on a sac-fly and ground out against Davis Sharpe. The righty reliever pitched a scoreless ninth before allowing Decolati to score in extra innings.
Rehab Update:@CleGuardians Cody Morris tossed two and two-thirds innings allowing one unearned run on one hit while striking out three!

He topped out at 96 mph! pic.twitter.com/33FlNsg3dH

— Akron RubberDucks (@AkronRubberDuck) June 1, 2023
Duck Tales
Akron quickly answered Hartford's run in the bottom of the second. The RubberDucks loaded the bases on a Bryan Lavastida walk and back-to-back singles by Juan Brito and Johnathan Rodriguez. Aaron Bracho grounded into a double play, which allowed Lavastida to score and tie the game 1-1. Akron jumped ahead in the fourth when Rodriguez doubled to the FirstEnergy Power Alley, which allowed Lavastida to come around from first and make it 2-1 RubberDucks. Angel Martinez stretched the lead in the fifth when he singled home Julian Escobedo to make it 3-1 Akron.
Speed and power are a great mix!!@jjrodz55 doubles home @Lavastida_ to give us the lead!

BOT 4: Akron 2 | Hartford 1 pic.twitter.com/T8OXG56QVM

— Akron RubberDucks (@AkronRubberDuck) June 1, 2023
Hot soup!

Angel Martinez extends the lead with a hard hit single!

BOT 5: Akron 3 | Hartford 1 pic.twitter.com/JokPvFbWi9

— Akron RubberDucks (@AkronRubberDuck) June 2, 2023
Notebook
In three rehab starts with Akron, Morris has pitched five and a third innings allowing one unearned run while striking out five…The RubberDucks top six in the batting order picked up all nine of Akron's hits…Game Time: 3:02…Attendance: 3,803.
On the Pond
The RubberDucks will continue their series at Canal Park with the Hartford Yard Goats on Friday, June 2 at 7:05 p.m. Akron right-hander Tanner Burns (2-2, 3.35 ERA) will take the mound against Hartford righty Andrew Quezada (1-3, 4.71 ERA). The game broadcast is on 640 WHLO, the 640 WHLO iHeartRadio channel, and akronrubberducks.com, and available on Bally Live. Tickets for all RubberDucks home games, are available at akronrubberducks.com/tickets.