NATIONAL INTERSTATE INSURANCE SUITE LEVEL
The Suite Experience
Enjoy the Akron RubberDucks in comfort and privacy with a great view of the ballgame. Whether you are entertaining clients, prospects, friends or family, the National Interstate Insurance Suite Level provides an affordable, upscale experience that includes:
Newly-renovated suites!
Climate-controlled indoor seating area
Outdoor seating overlooking the stadium
Personal suite attendants and exclusive menu offerings
Full-service bar located in the suite lobby
Flat-screen, cable HDTV
Single-Game Rental Pricing
Individual Suite: starts at $900 ($1,000 for Fireworks game)
(includes 20 tickets and a food & beverage credit of $150)
Owner's Suite: starts at $1,500 ($1,600 for Fireworks game)
(includes 40 tickets and a food & beverage credit of $300)
Owner's Suite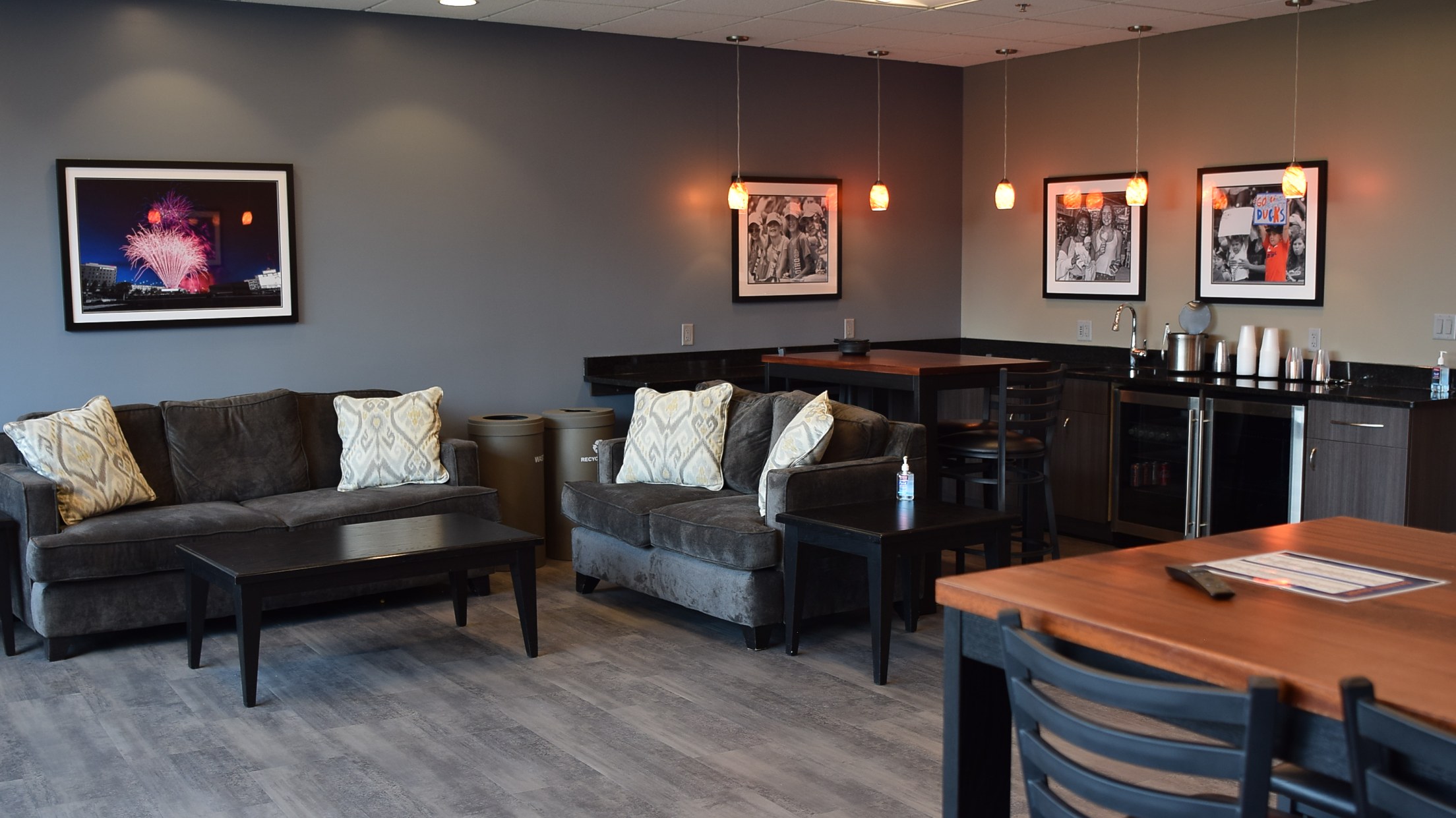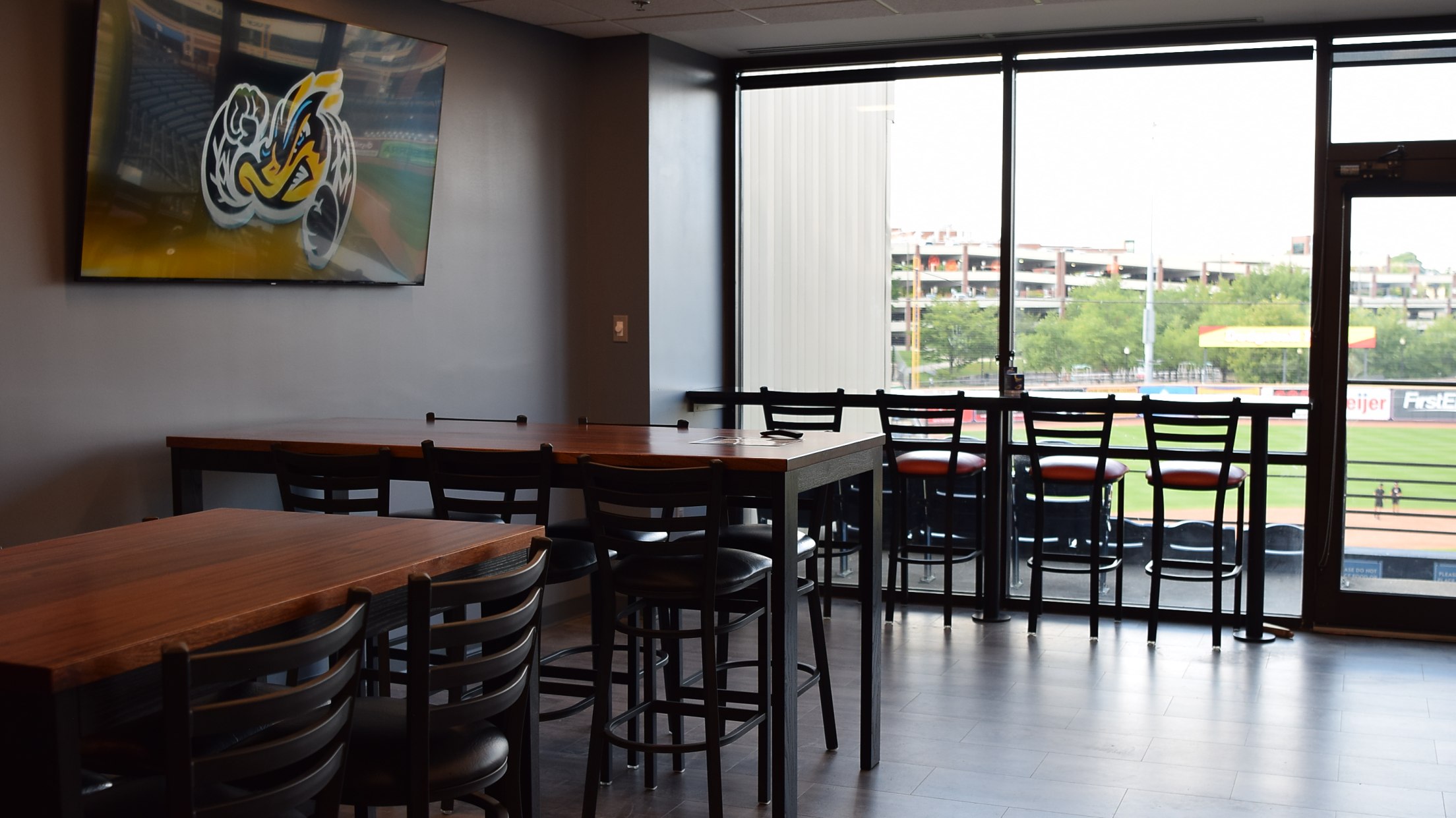 The Owner's Suite is a larger and newly renovated suite. It features a larger TV and a great view of the ballpark with twice the seating capacity of a regular individual suite.
SEASONAL SUITE RENTALS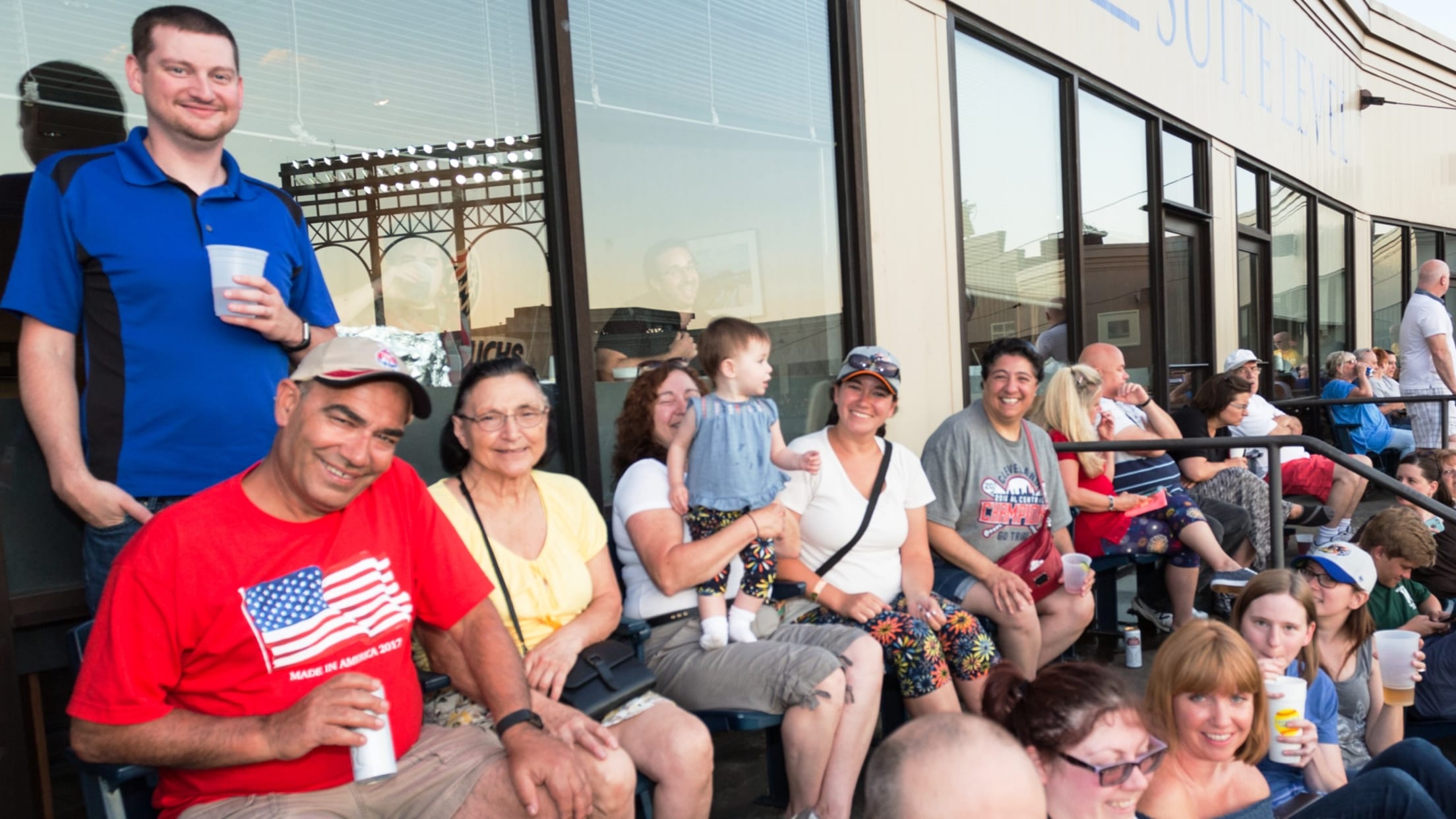 The time to grow your business is now.
Bring your top clients and prospects out to the ballpark and build relationships that will result in new business. The RubberDucks offer suites on rental contracts for full, half and quarter season agreements.
With a suite at Canal Park your clients, employees and new business prospects can enjoy:
The best seats in the house in a private environment
Games that are close to home
Gourmet menu and waitress service
Indoor and outdoor seating
HD Televisions with cable
Early access to the ballpark (60 minutes prior to the general public)
Many additional perks
We are in the business of building strong relationships with our partners. They can attest to our commitment to providing value for their investment.
For more information on pricing and amenities, please contact our Corporate Partnerships department.