Isotopes Lose to Winn, Express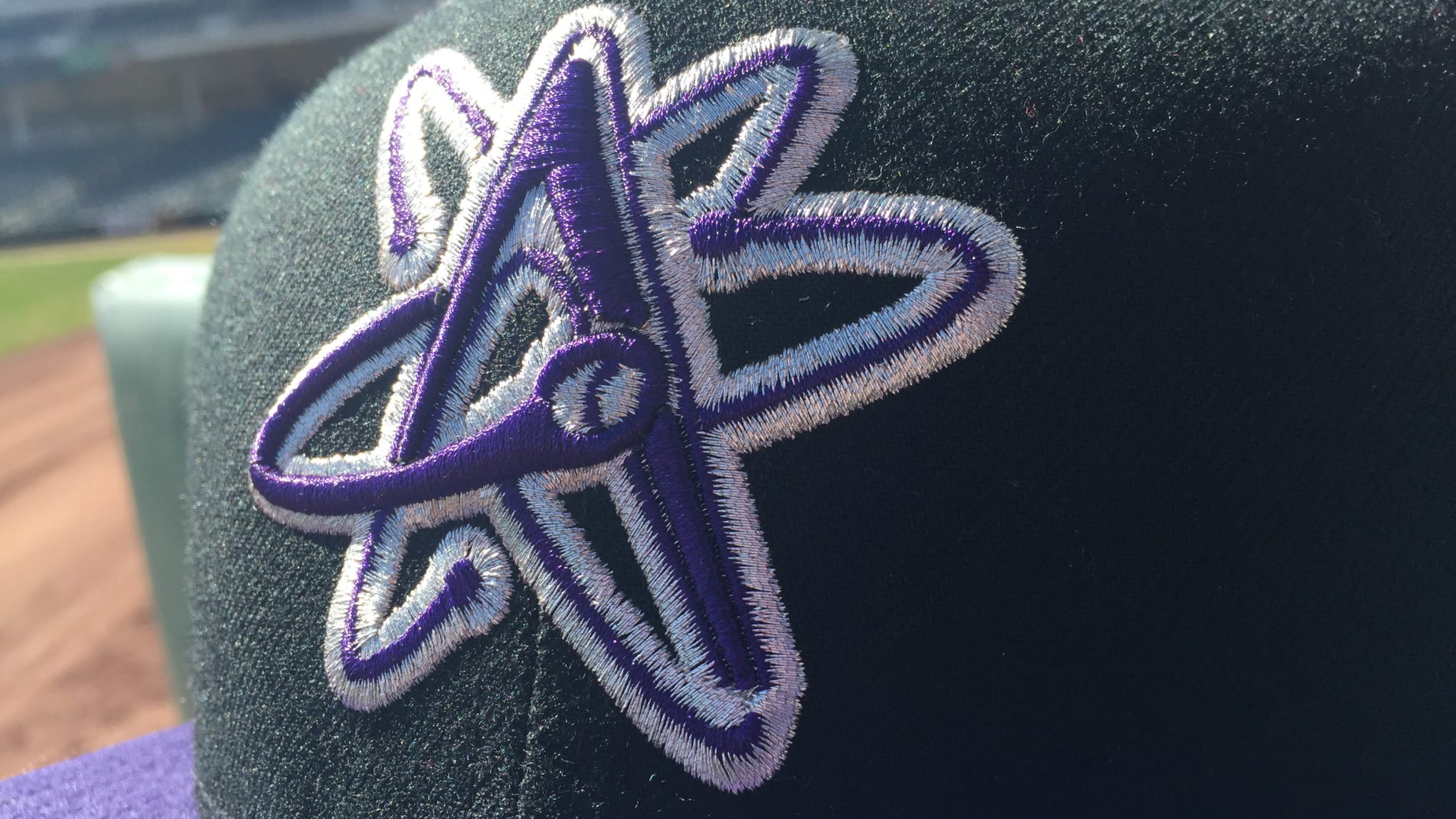 Albuquerque, NM – Texas Rangers third-ranked prospect Cole Winn lived up to his billing Wednesday. The right-handed starting pitcher worked six innings of three-hit, one-run ball with nine strikeouts to lead the Round Rock Express over the Albuquerque Isotopes 7-2 at Isotopes Park. The Express immediately got in the board
Express Ride Past Isotopes, 8-3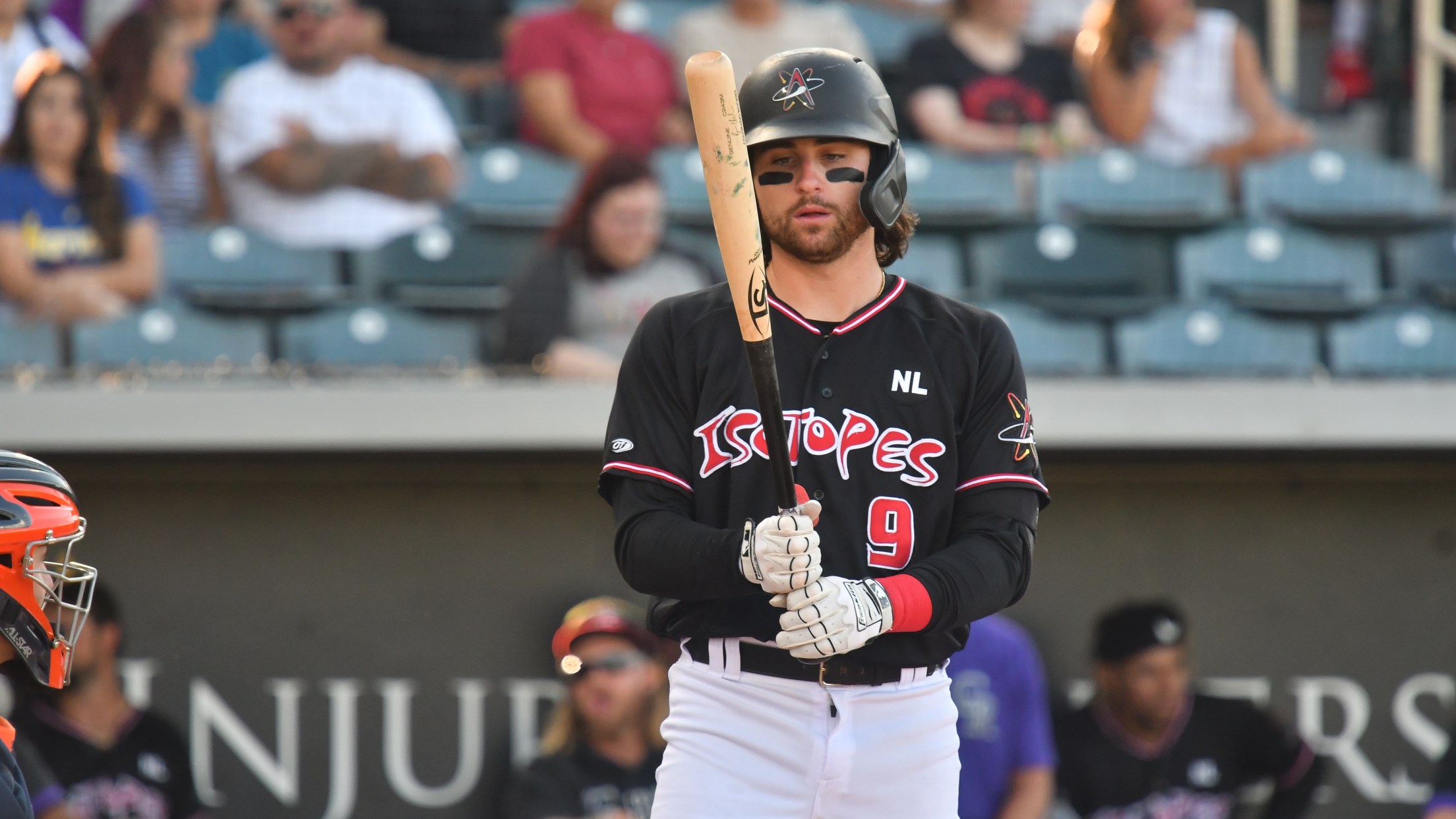 Albuquerque, NM – Round Rock plated multiple runs in three innings and registered 11 hits while the Isotopes went 2-for-11 with runners in scoring position and left 10 on base as the Express took game one, 8-3, Tuesday night at Isotopes Park. In the box, Albuquerque (18-25) tallied eight hits
Isotopes Drop Series Finale, 8-1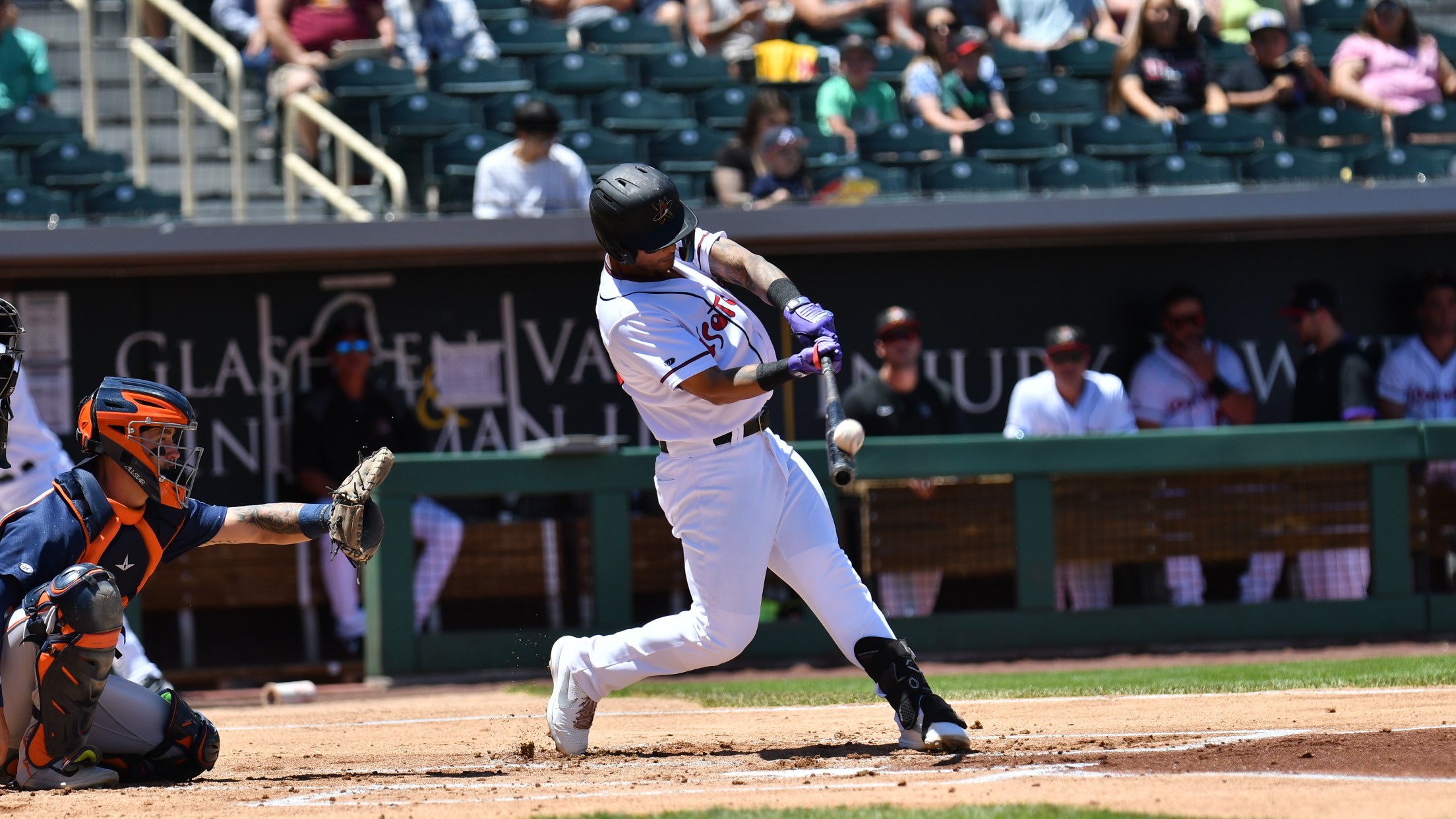 Salt Lake City, UT – The Isotopes led, 1-0, going into the bottom of the fifth then allowed eight unanswered runs to the Bees as Salt Lake took the series finale, 8-1 Sunday afternoon at Smith's Ballpark. The Bees won the series, 4-2. Offensively, the Isotopes managed just six hits,
Albuquerque Holds On For 5-4 Win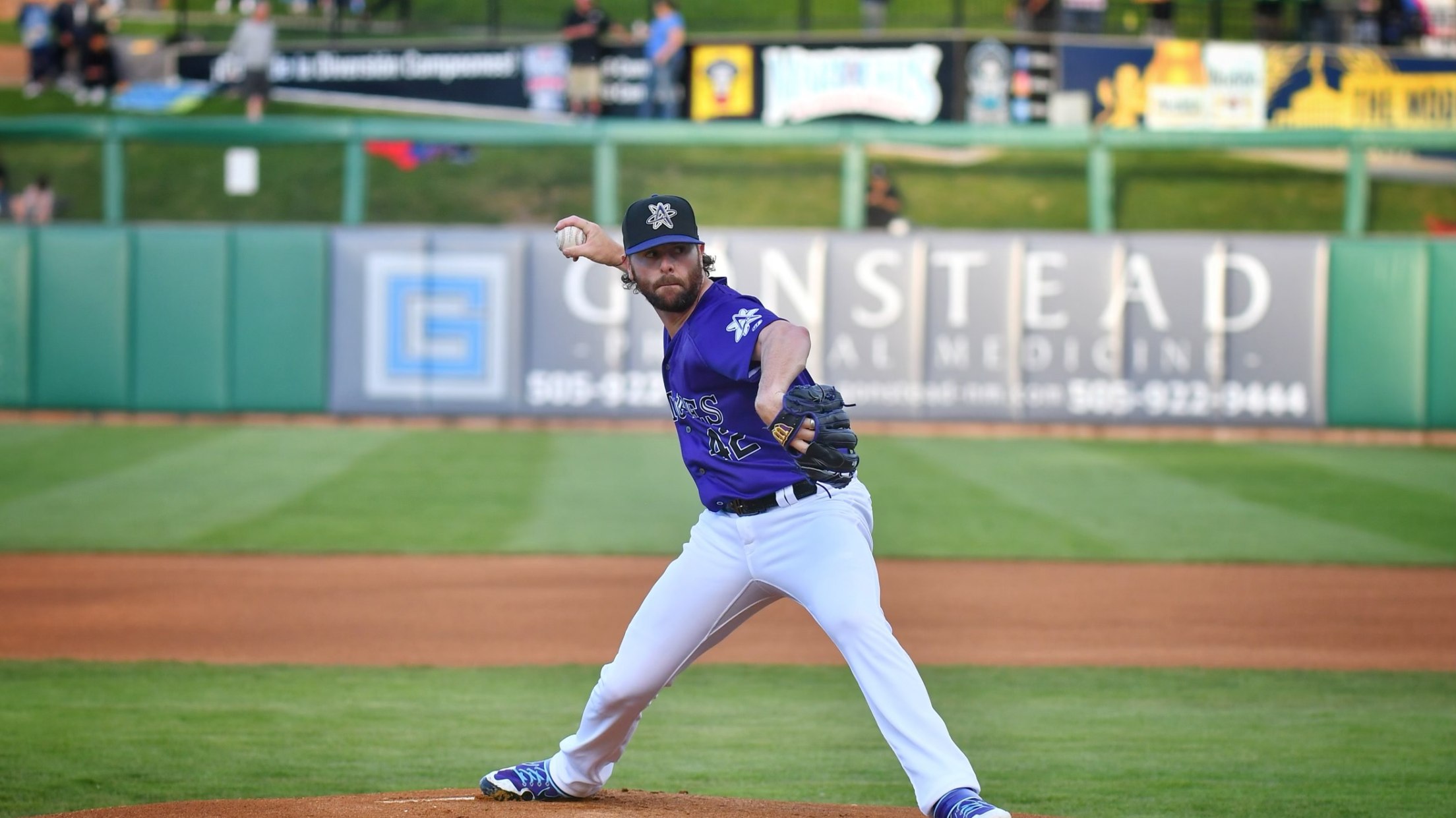 Salt Lake City, UT – The Isotopes' Ryan Feltner and Zach Neal combined for a 5-0 lead into the bottom of the eighth inning when the Bees buzzed back with four runs of their own but Chad Smith completed 1.1 innings to earn his eighth save of the year in
 Isotopes Sunk by Walk-Off Homer Friday Night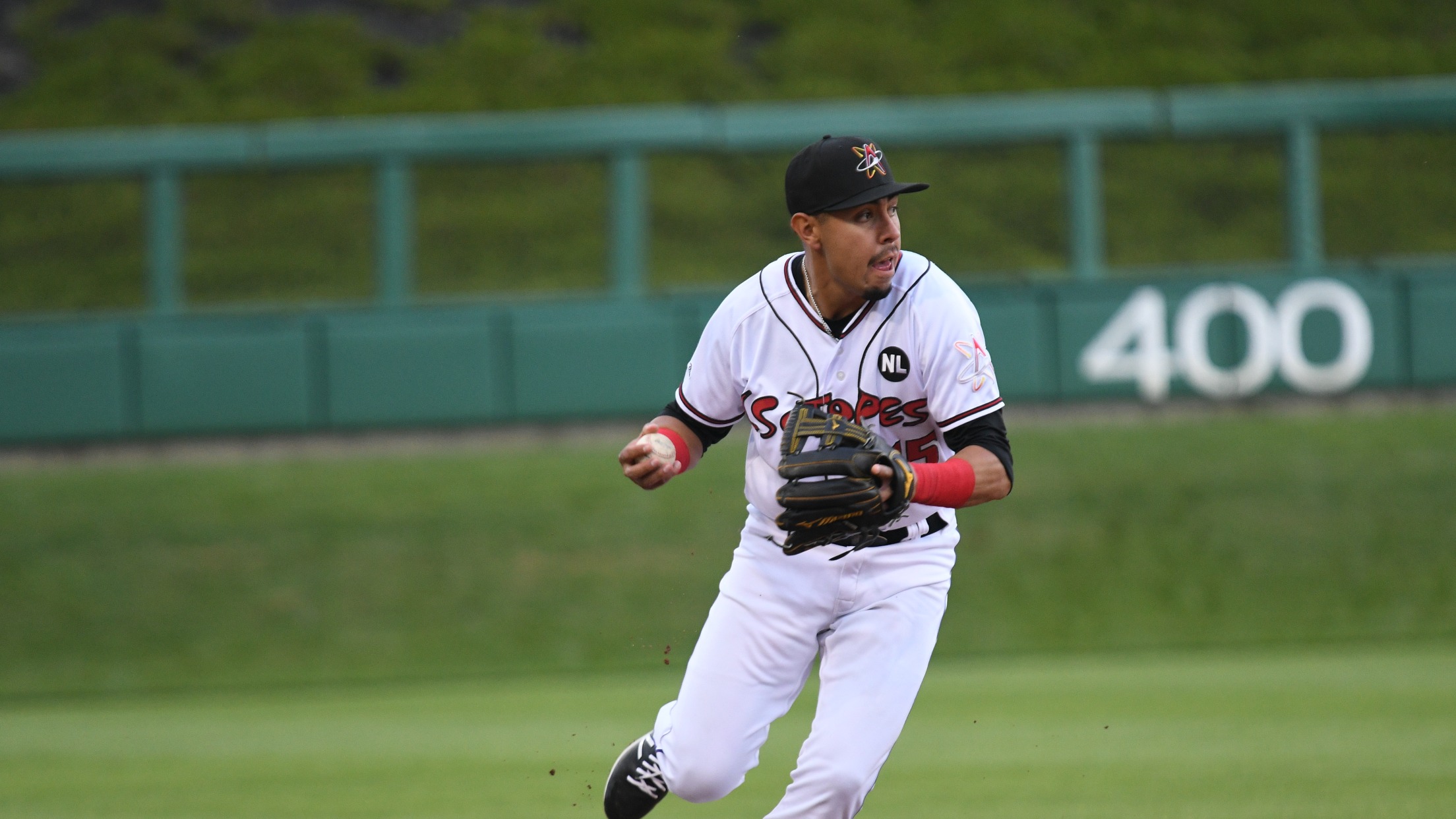 Salt Lake City, UT – For the second time in 2022, the Albuquerque Isotopes lost a game in one of the most excruciating ways possible: a walk-off home run. Salt Lake Bees catcher Colby Fitch stepped to the plate with a runner on first and two outs in the ninth
Topes Bats Come to Life in 13-8 Victory Over Bees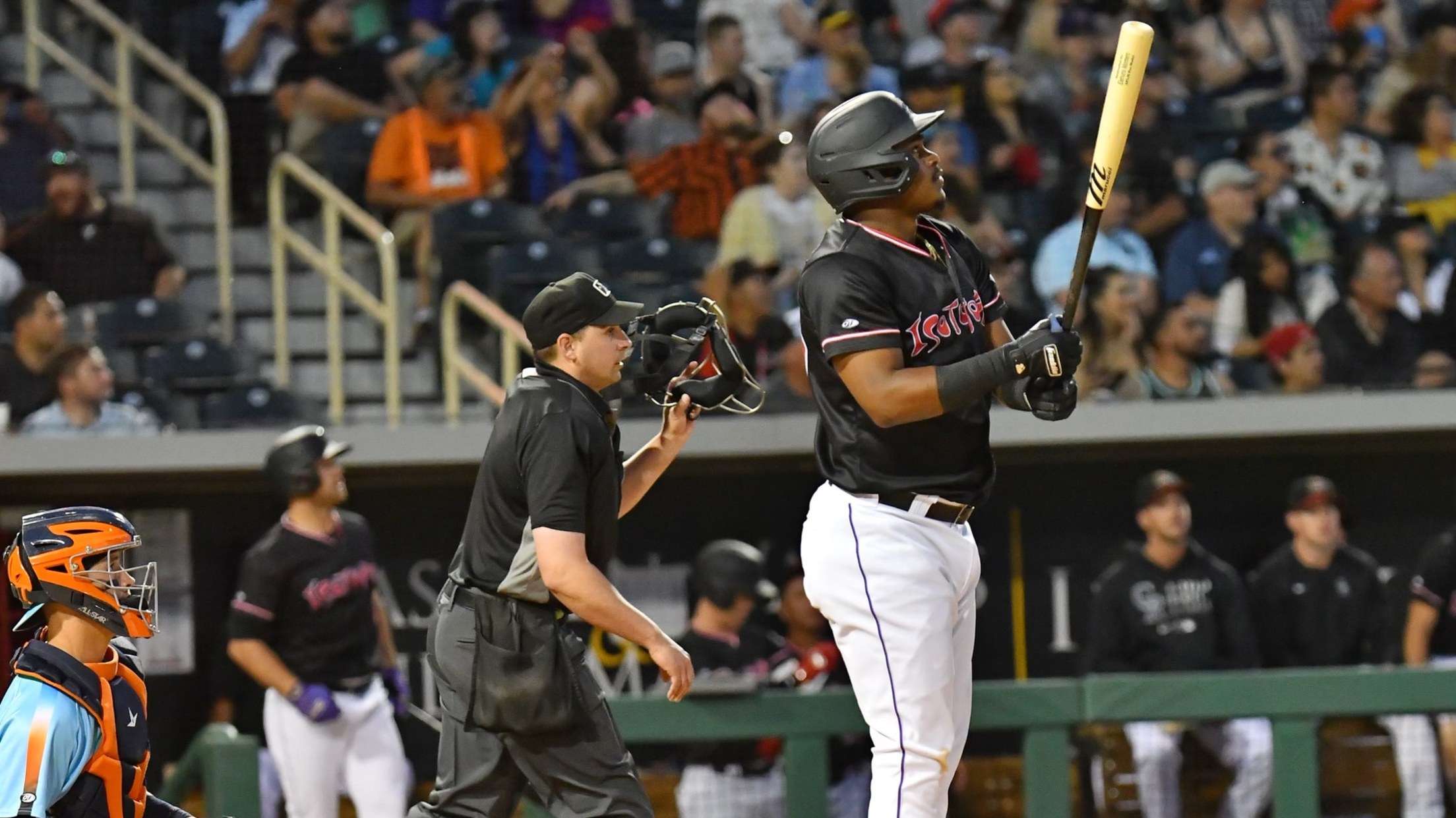 Salt Lake City, UT – Mired in an offensive slump, the Albuquerque Isotopes made sure to get their bats on track early in Thursday night's contest. The Topes entered the contest with just seven runs scored and 22 hits over their last four contests, but they pounced on the Bees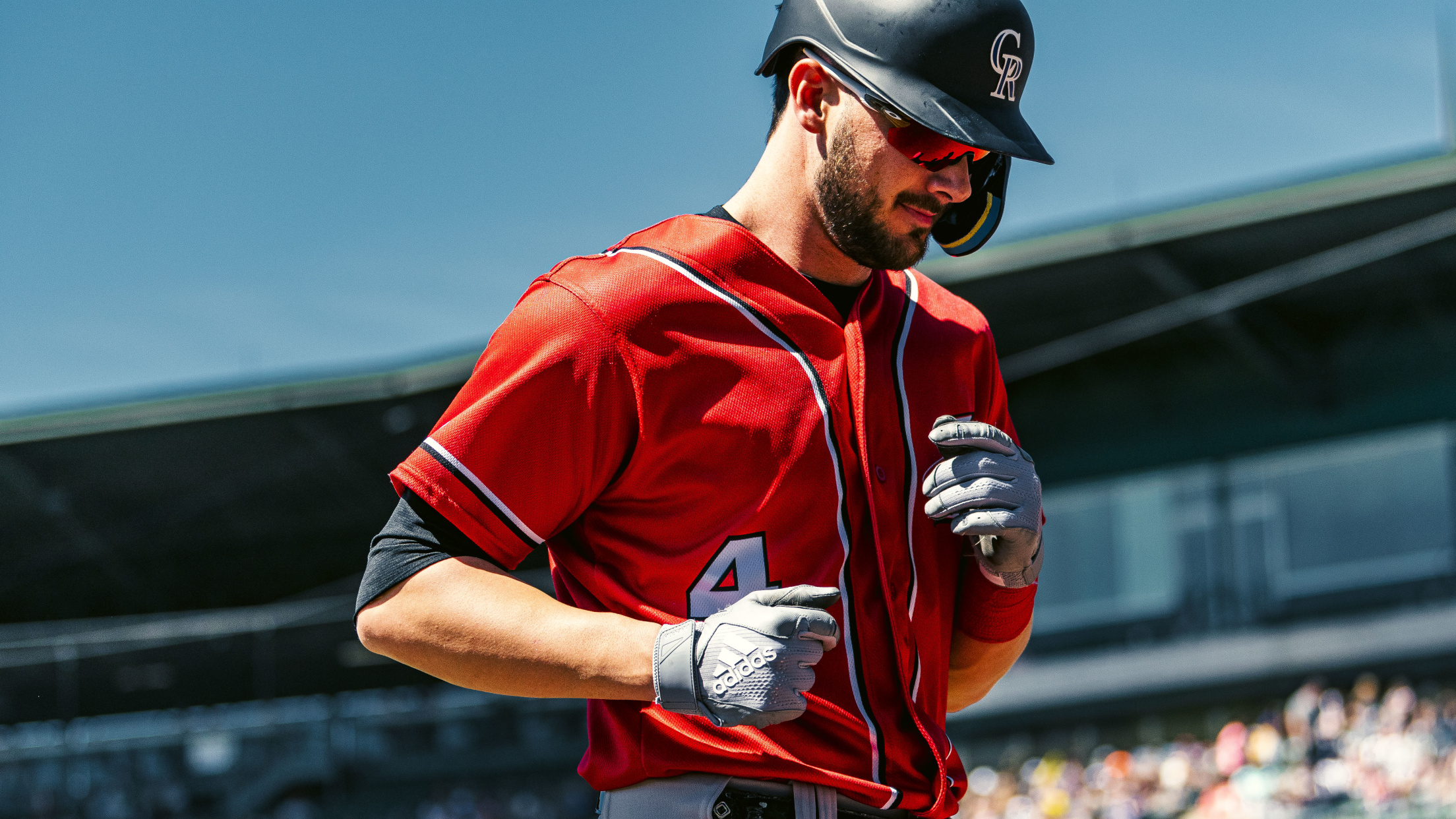 Salt Lake City, UT – Salt Lake's pitching staff allowed six hits en route to handing the Isotopes their first shutout on the year in an 8-0 triumph by the Bees in game two Wednesday afternoon at Smith's Ballpark. Kris Bryant went 1-for-4 with a double and a strikeout in
Kris Bryant Goes 1-for-3 in Isotopes Loss to Salt Lake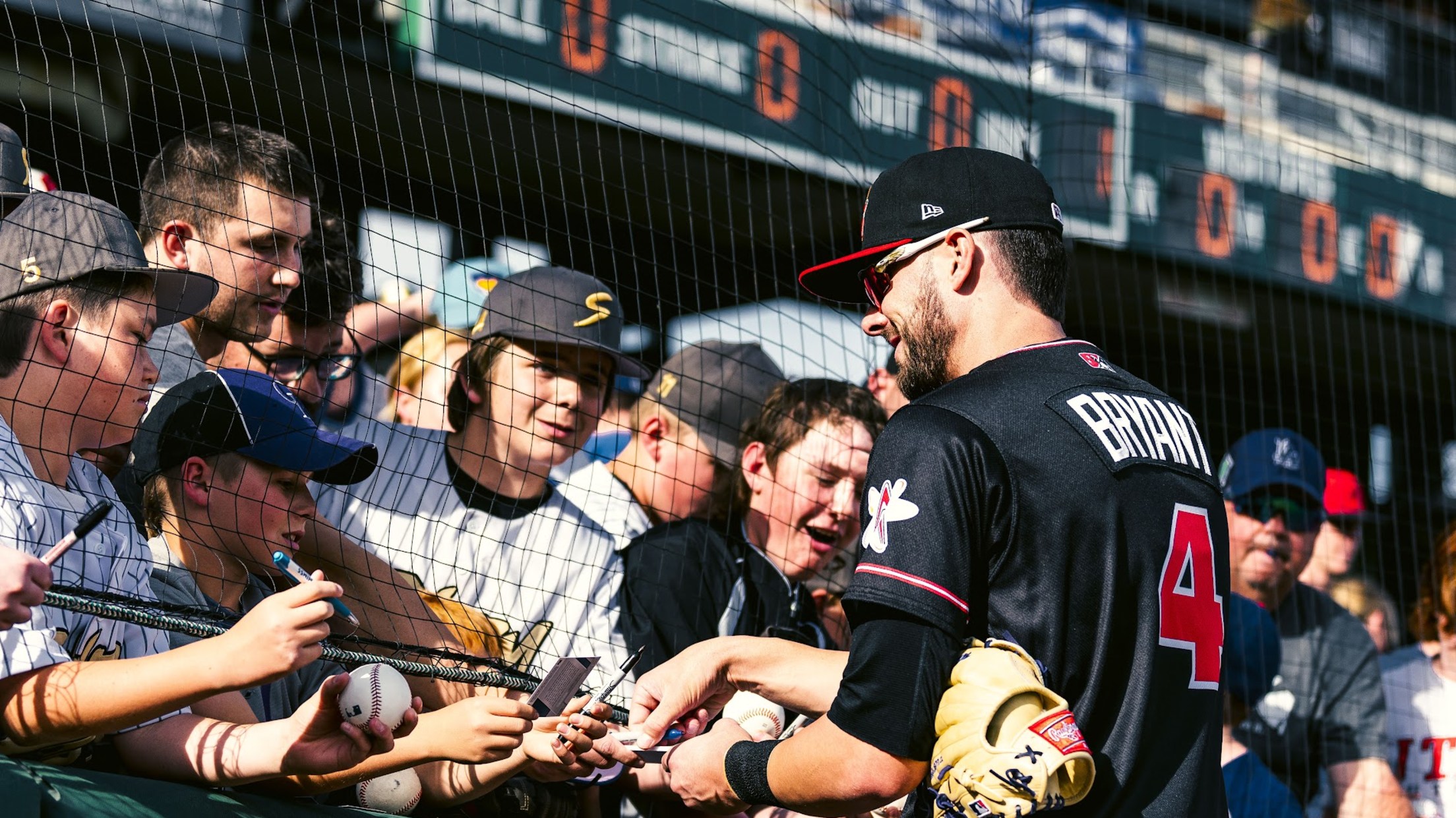 Salt Lake City, UT – Colorado Rockies players on Major League rehabilitation assignments were the headline on Tuesday night in Salt Lake City. 2016 National League MVP and four-time All-Star Kris Bryant went 1-for-3 while playing seven innings in his first rehab game, while right-handed pitcher Peter Lambert started and
Isotopes Salvage Series Split With 4-3 Triumph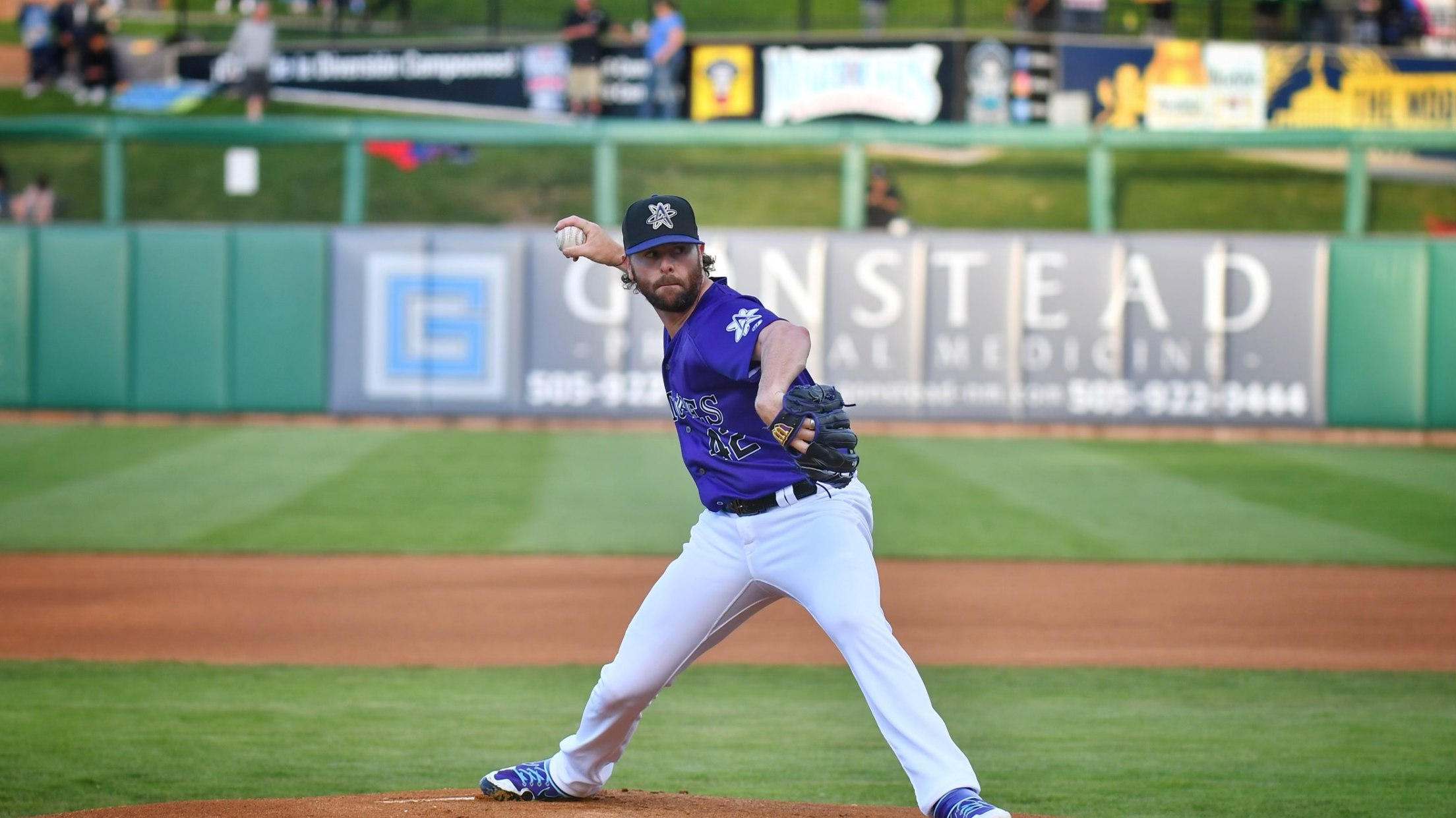 Albuquerque, NM – Isotopes starter Zach Neal fanned nine batters, a season-high, while Scott Schebler swatted a two-run clout and registered his first three-hit game of the season to propel Albuquerque to a 4-3 win Sunday afternoon at Isotopes Park. With the win, the Isotopes (16-20) split the six-game series
Mariachis Fall In Front of 15,190 Fans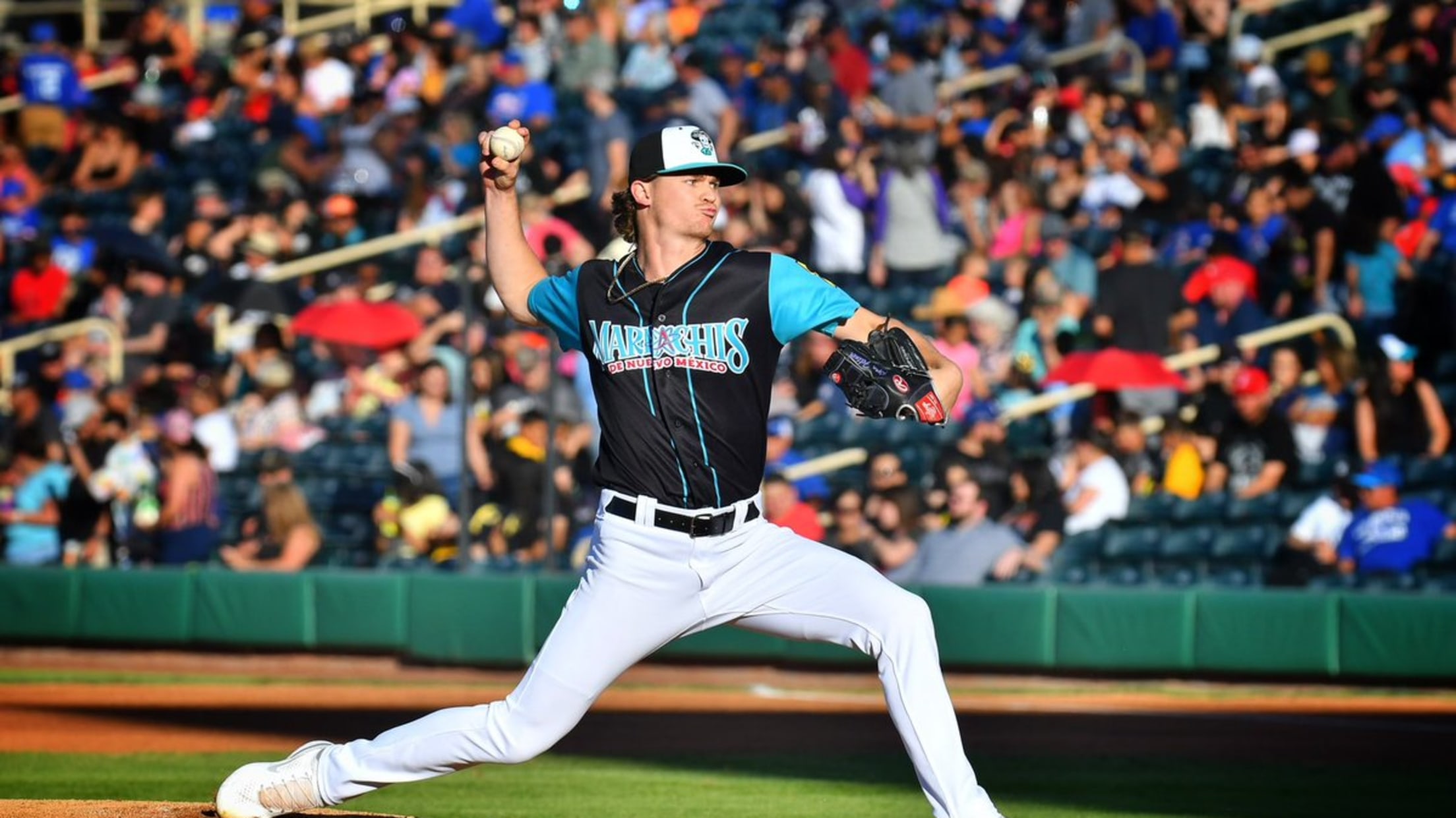 Albuquerque, NM – A promising pitching matchup appeared as if it was living up to its billing early Saturday. Hunter Brown and Ryan Feltner, both highly rated prospects in their respective organizations, dueled against one another through three innings with just one hit combined between them. However, Sugar Land began
Gold Pitches Isotopes Past Space Cowboys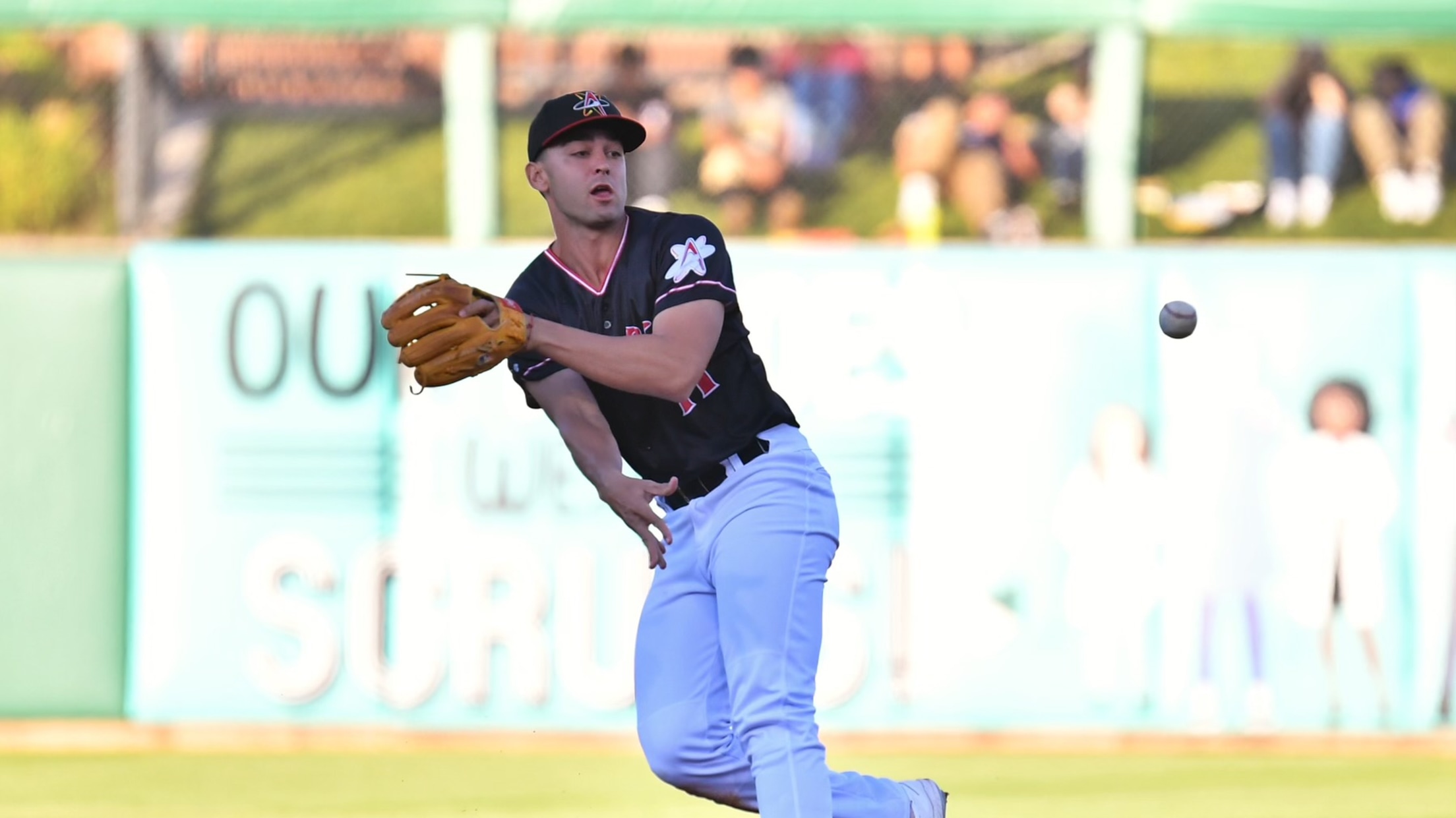 Albuquerque, NM – Right-handed pitcher Brandon Gold had his best start as an Albuquerque Isotope Friday night, working 5.2 innings of three-hit shutout ball to lead his team to an 8-2 victory over the Sugar Land Space Cowboys in front of 8,456 fans at Isotopes Park. With the game scoreless
Sugar Land Tops Topes, 5-2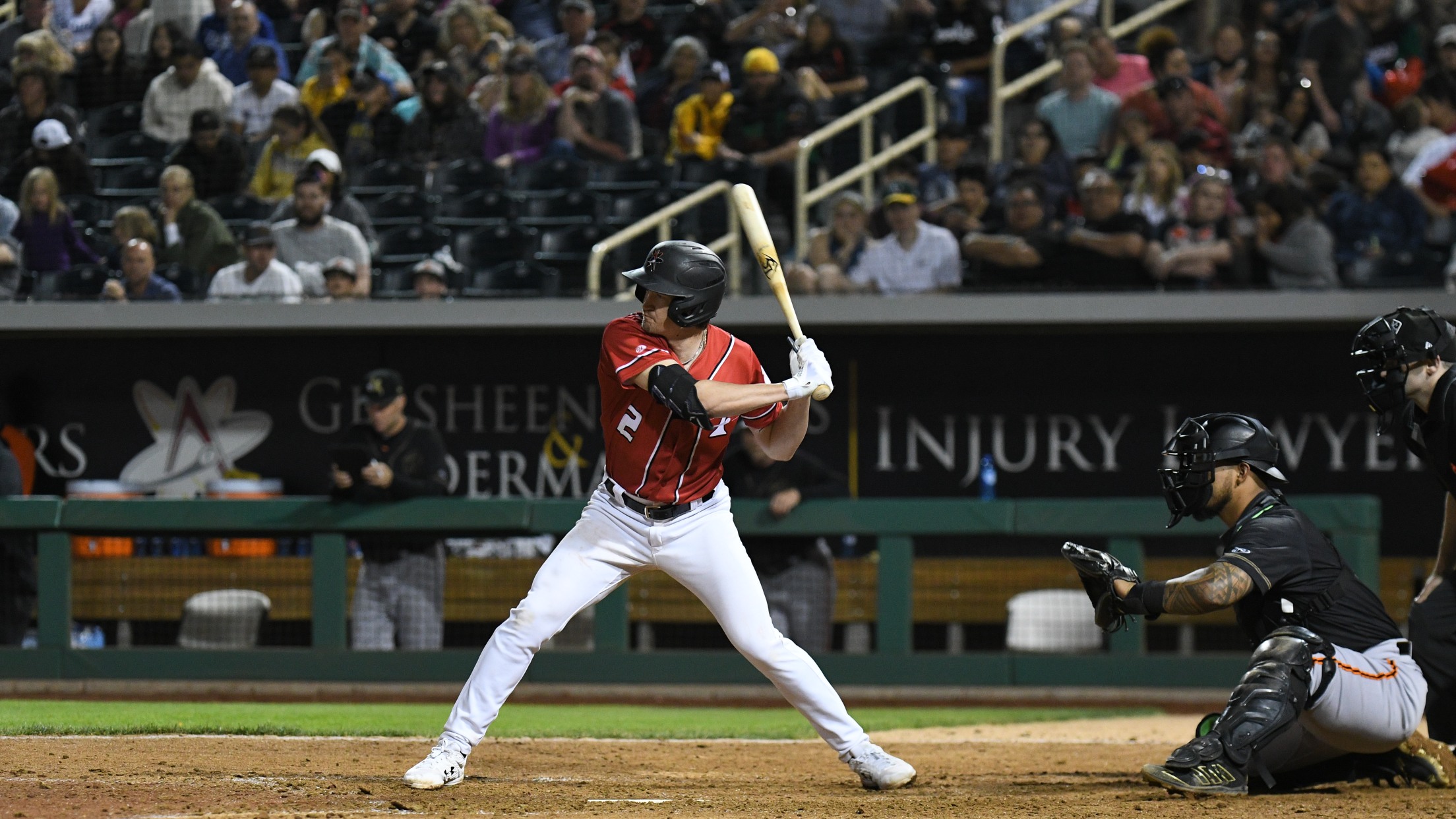 Albuquerque, NM – The Isotopes struck out 13 times and left 10 on-base while allowing 14 Sugar Land hits en route to a 5-2 loss in game three Thursday afternoon at Isotopes Park. Offensively, the Isotopes collected 11 hits and four doubles. Alan Trejo, Kyle Holder and Taylor Snyder each
Albuquerque Bounces Back With 10-5 Win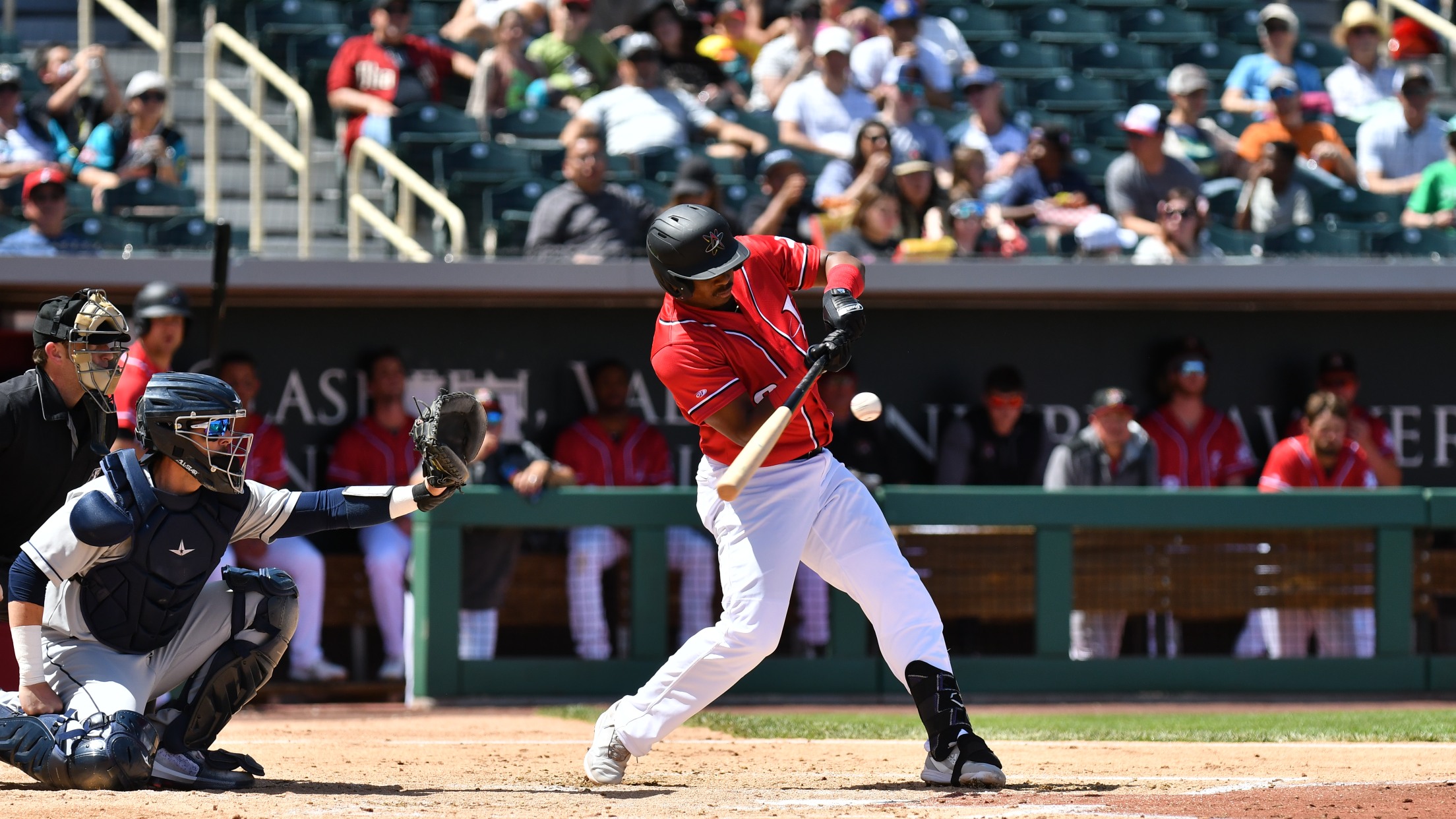 Albuquerque, NM – The Isotopes middle of the order carried the load tonight, as Elehuris Montero, Carlos Pérez and Alan Trejoeach drove in three RBI to propel Albuquerque (14-18) to a 10-5 win Wednesday night at Isotopes park. In the box, the home team tallied 12 hits, one homer, one
Isotopes Walloped by Space Cowboys, 20-1
Albuquerque, NM – It was a night to forget for the host Isotopes. Visiting Sugar Land compiled 20 runs, 19 hits and seven home runs while holding Albuquerque (13-18) to three hits in a 20-1 victory in the opener of a six-game series Tuesday night at Isotopes Park. The Space
Isotopes Split Series With 11-5 Triumph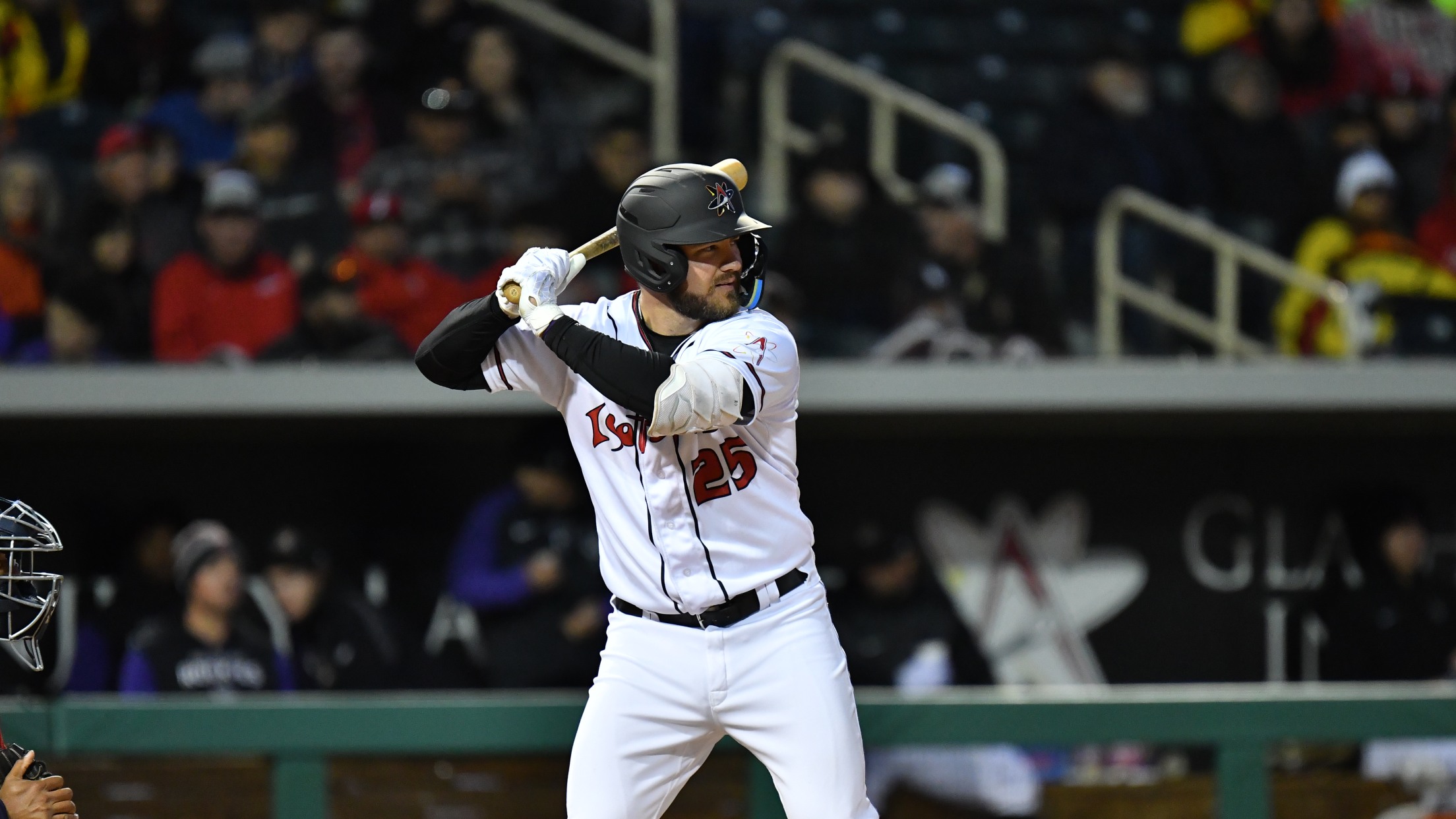 Oklahoma City, OK – The Isotopes fell behind two runs after the third inning but scored six unanswered runs, including three, three-run frames, to take a lead it wouldn't relinquish to win the series finale, 11-5, Sunday afternoon at Chickasaw Bricktown Ballpark. With the win, Albuquerque split the series, 3-3.
Wynton Bernard Named PCL Player of the Week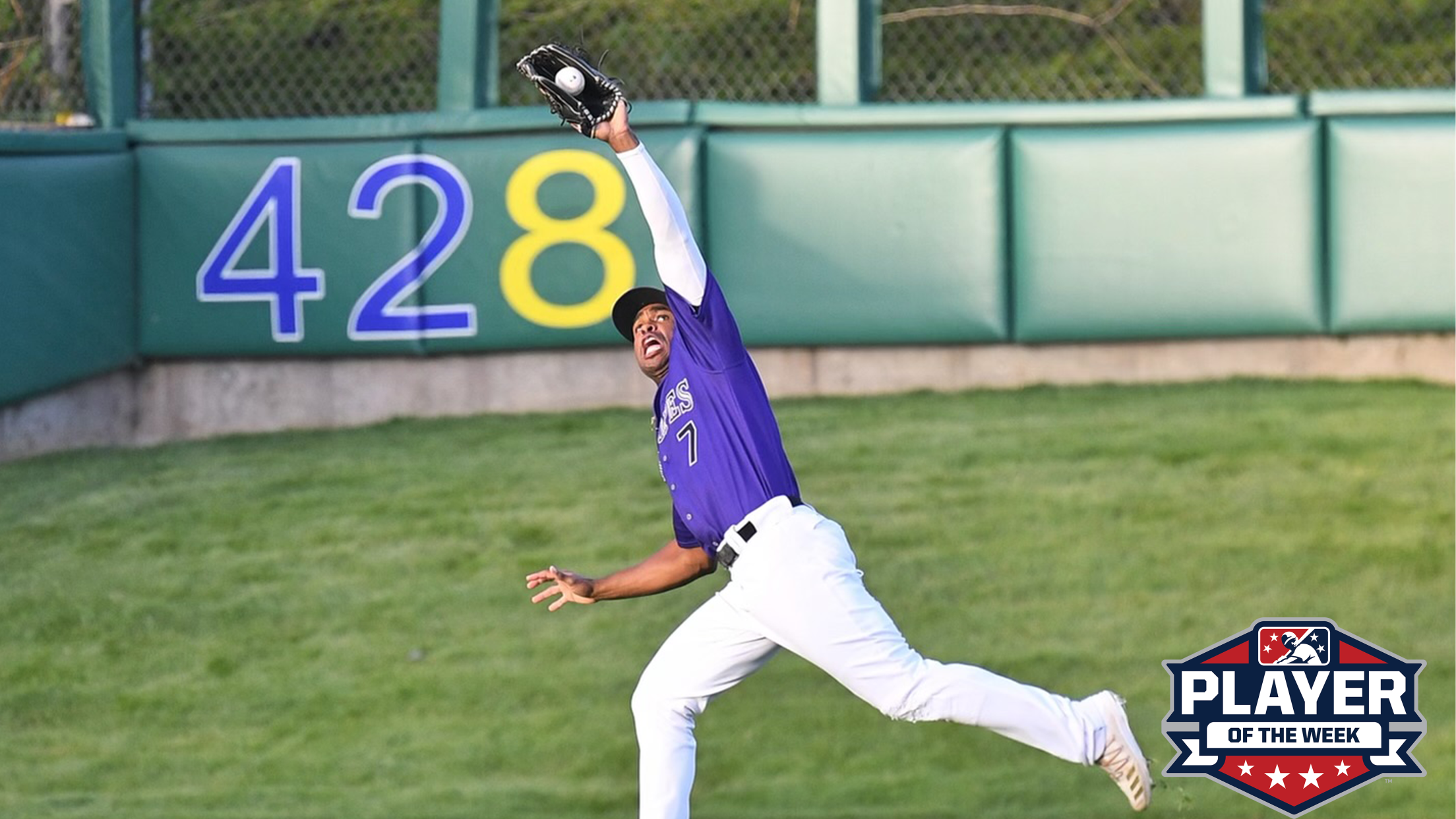 Albuquerque Isotopes outfielder Wynton Bernard has been named the Pacific Coast League Player of the Week for April 26-May 1, it was announced by Minor League Baseball. Bernard went 9-for-23 (.391) with three doubles, three homers and 11 RBI while playing in all six contests. He led off Wednesday and
Isotopes Drop Slamming Battle in Oklahoma City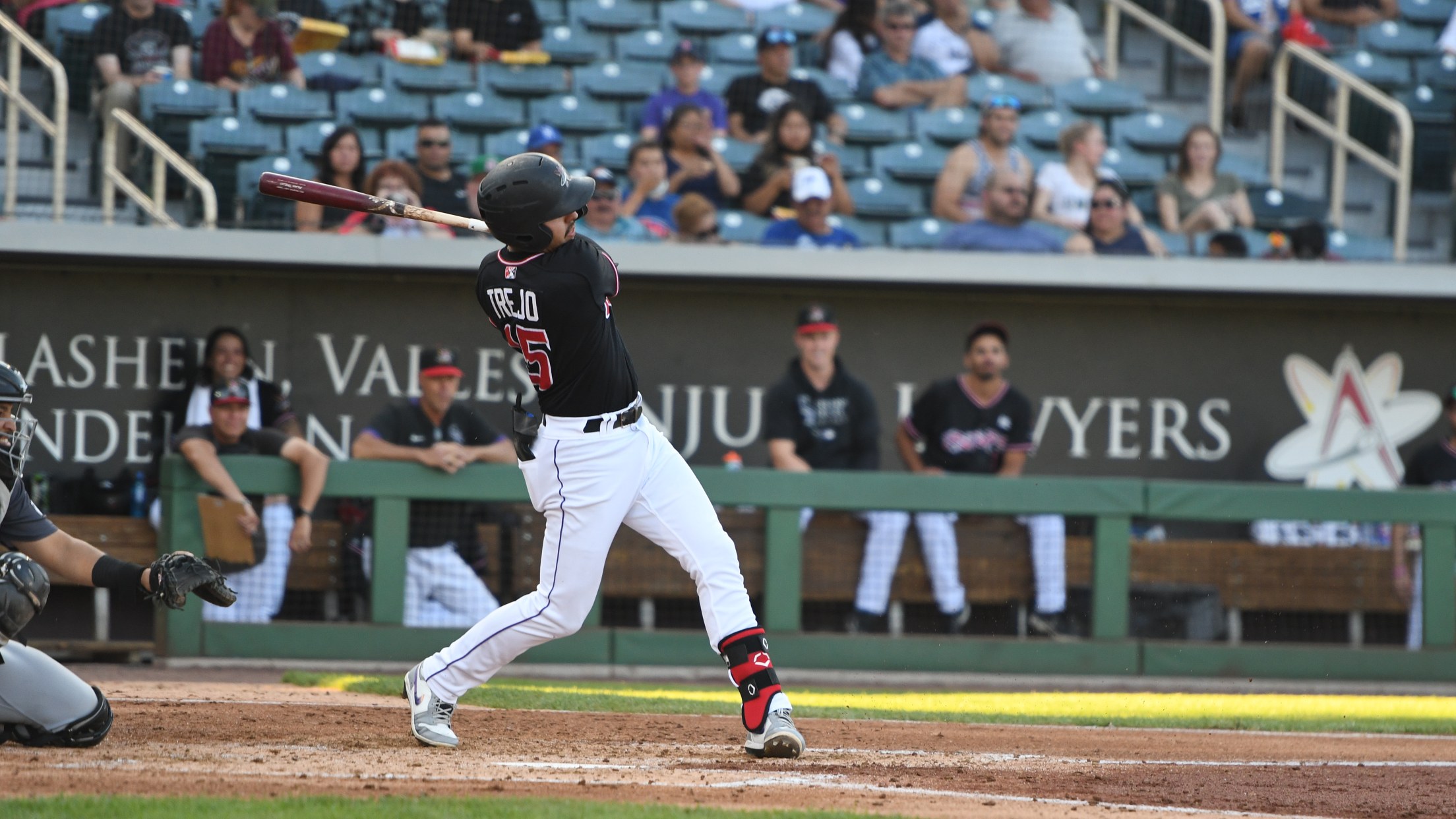 Oklahoma City, OK – Alan Trejo hit the first grand slam of the evening, but Jake Lamb and Oklahoma City had the last slam, and laugh. Lamb connected on a blast to cap a six-run sixth inning as the Dodgers (18-11) rallied past the Albuquerque Isotopes (12-17) by a final
Isotopes Fall to OKC Dodgers, 9-2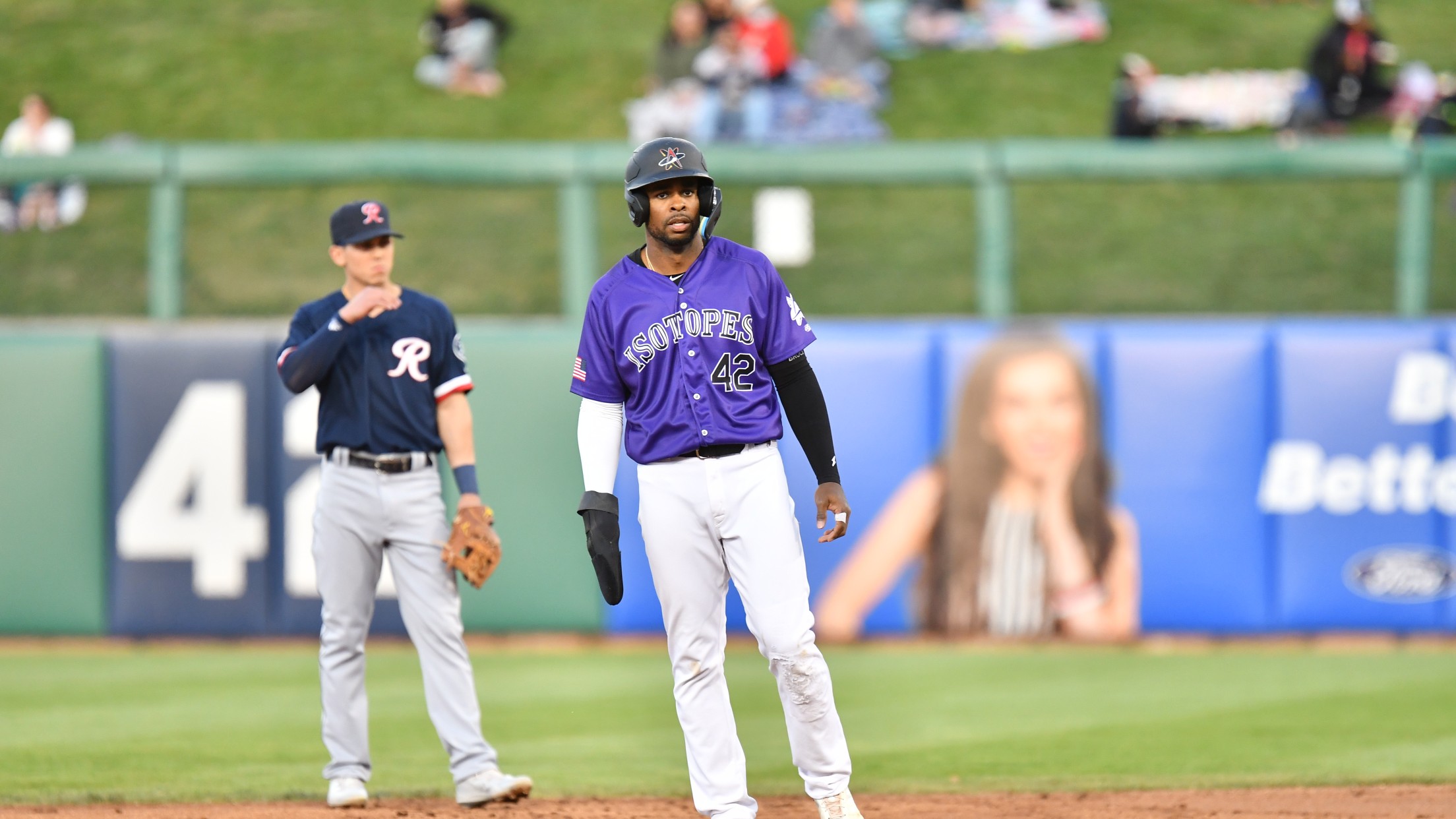 Oklahoma City, OK – Despite a two-run double by Alan Trejo in the first inning, Albuquerque's momentum quickly evaporated as the host Oklahoma City Dodgers (17-11) plated multiple crooked numbers on their way to a 9-2 win over the Isotopes (12-16) on Friday evening at Chickasaw Bricktown Ballpark. Following a
Albuquerque Splits Twinbill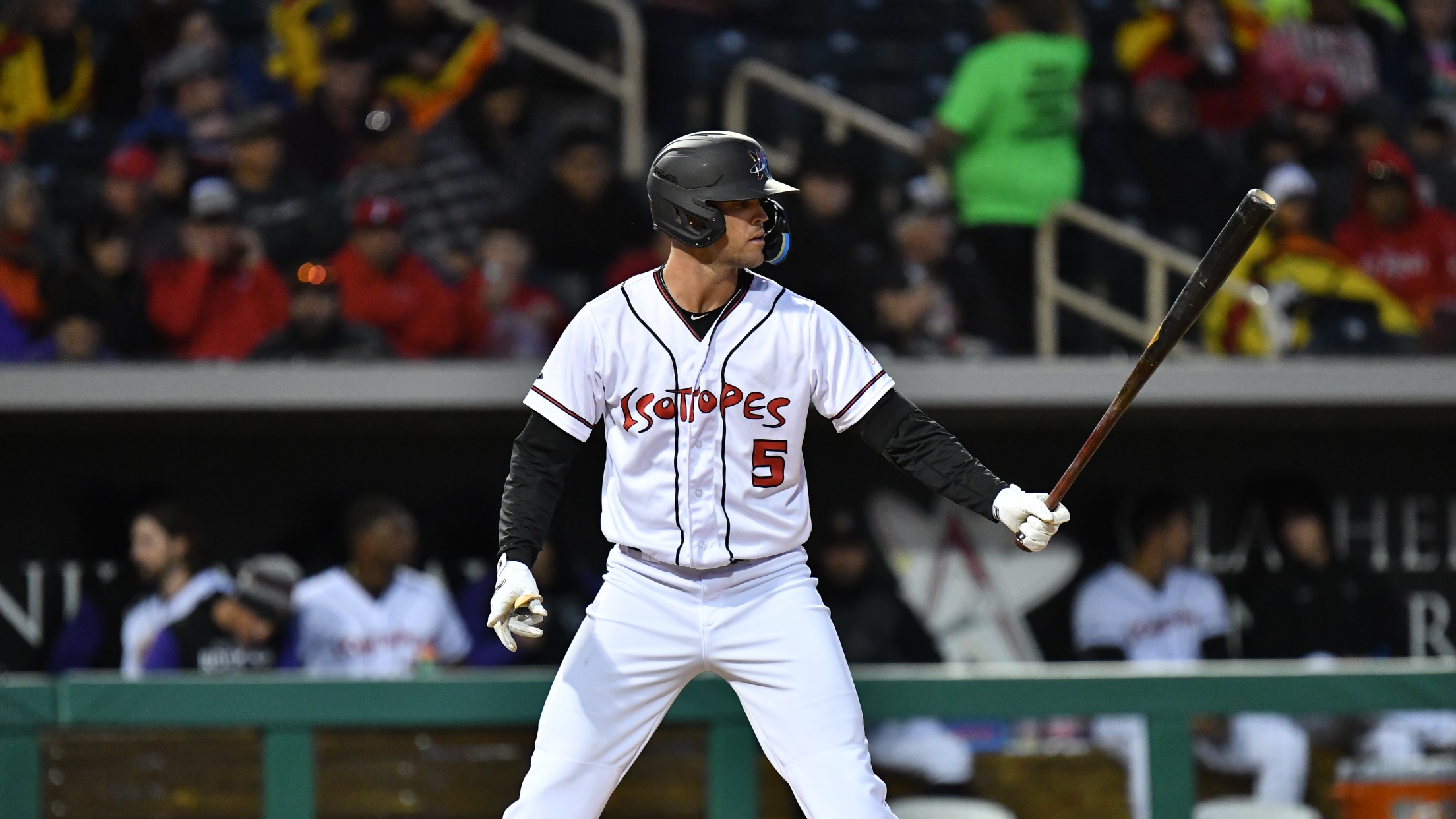 Oklahoma City, OK – Albuquerque's offense got started early in Game 1 and held on for a 5-4 win while the Dodgers' bats brought the heat in Game 2 for a 12-3 triumph to split the doubleheader Thursday at Chickasaw Bricktown Ballpark. Game 1: The Isotopes scored five runs over
Wednesday's Game in Oklahoma City Postponed
Oklahoma City, OK – Due to a forecast showing unrelenting thunderstorms throughout the evening, as well as a tornado warning in Oklahoma City, tonight's contest between the Isotopes and Dodgers has been postponed. This game will be made up as part of a doubleheader tomorrow beginning at 3:45 PM MT
Isotopes Win Series Opener Over Dodgers, 5-4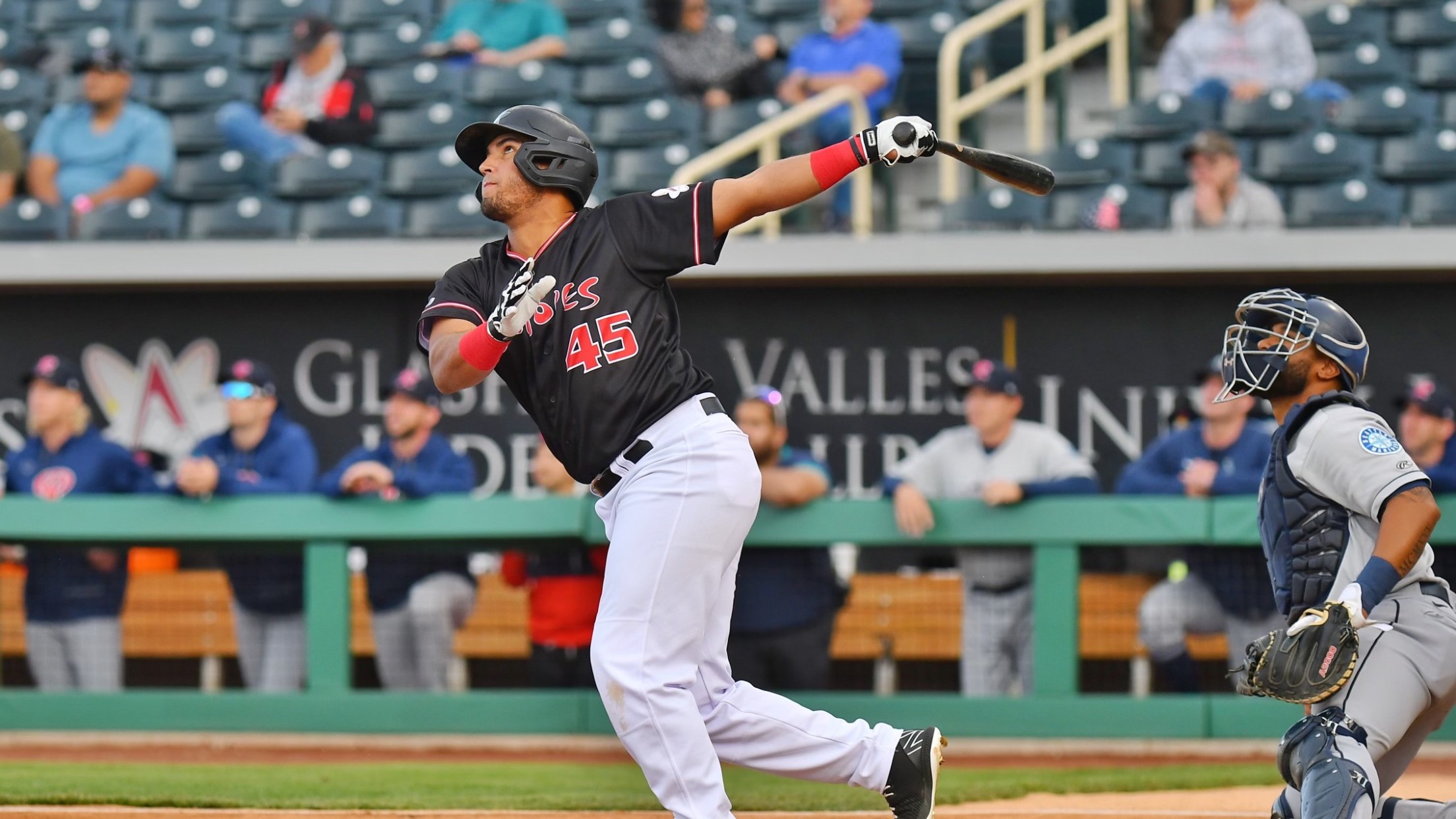 Albuquerque, NM – The Isotopes opened the game with five unanswered then the Dodgers fought back with four runs of their own but Albuquerque's bullpen held strong to secure a 5-4 win in the series opener Tuesday morning at Chickasaw Bricktown Ballpark. With the win, the Isotopes won their first
Offense Powers Topes Past Cats, 16-8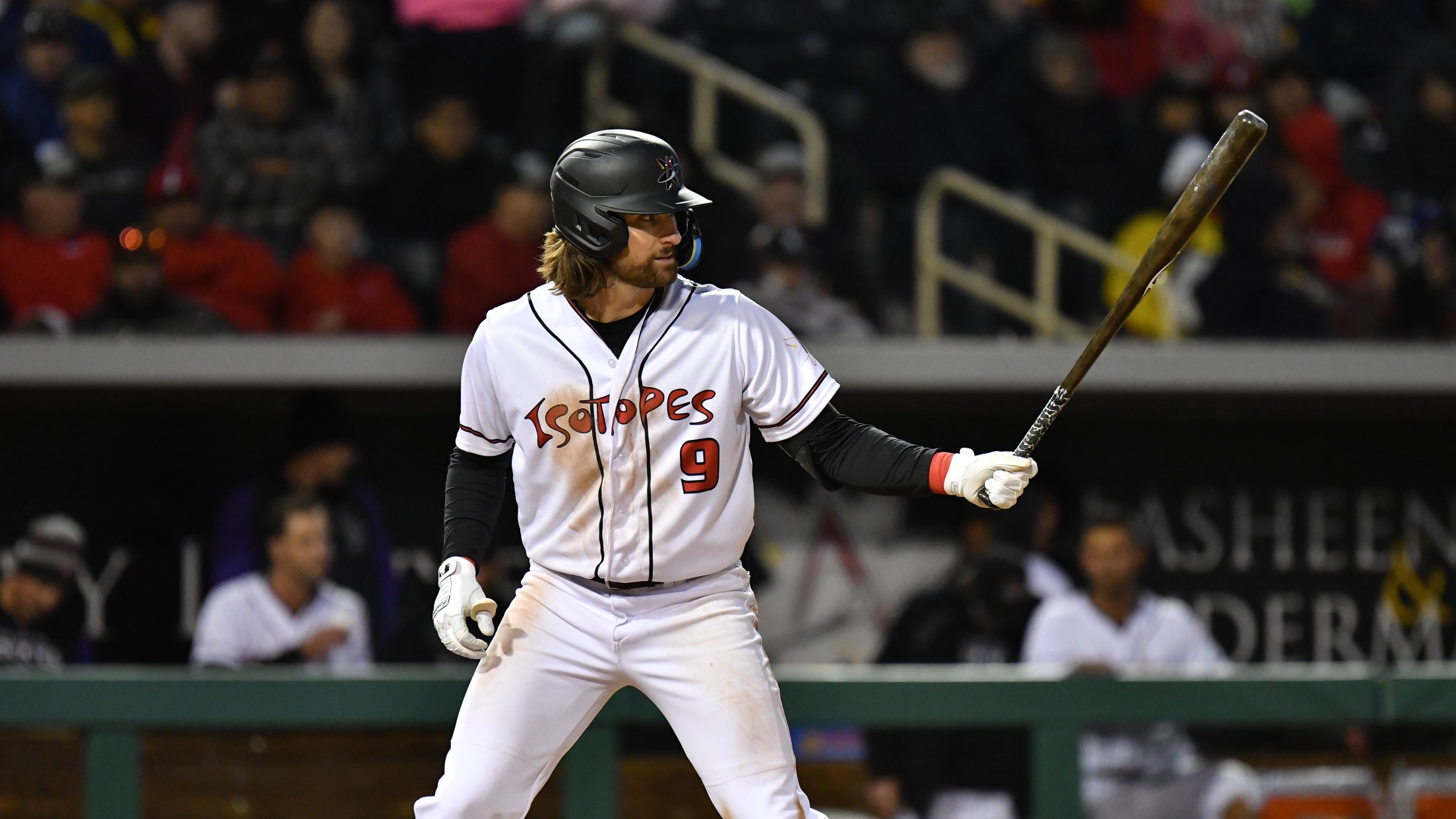 Albuquerque, NM – The Isotopes trailed by four after three innings but their offensive exploded for 16 runs between the fourth and eighth innings, plating at least one in every frame during that span, to beat the River Cats, 16-8, in the series finale Sunday afternoon at Isotopes park. With
Isotopes Rally Falls Short, 14-11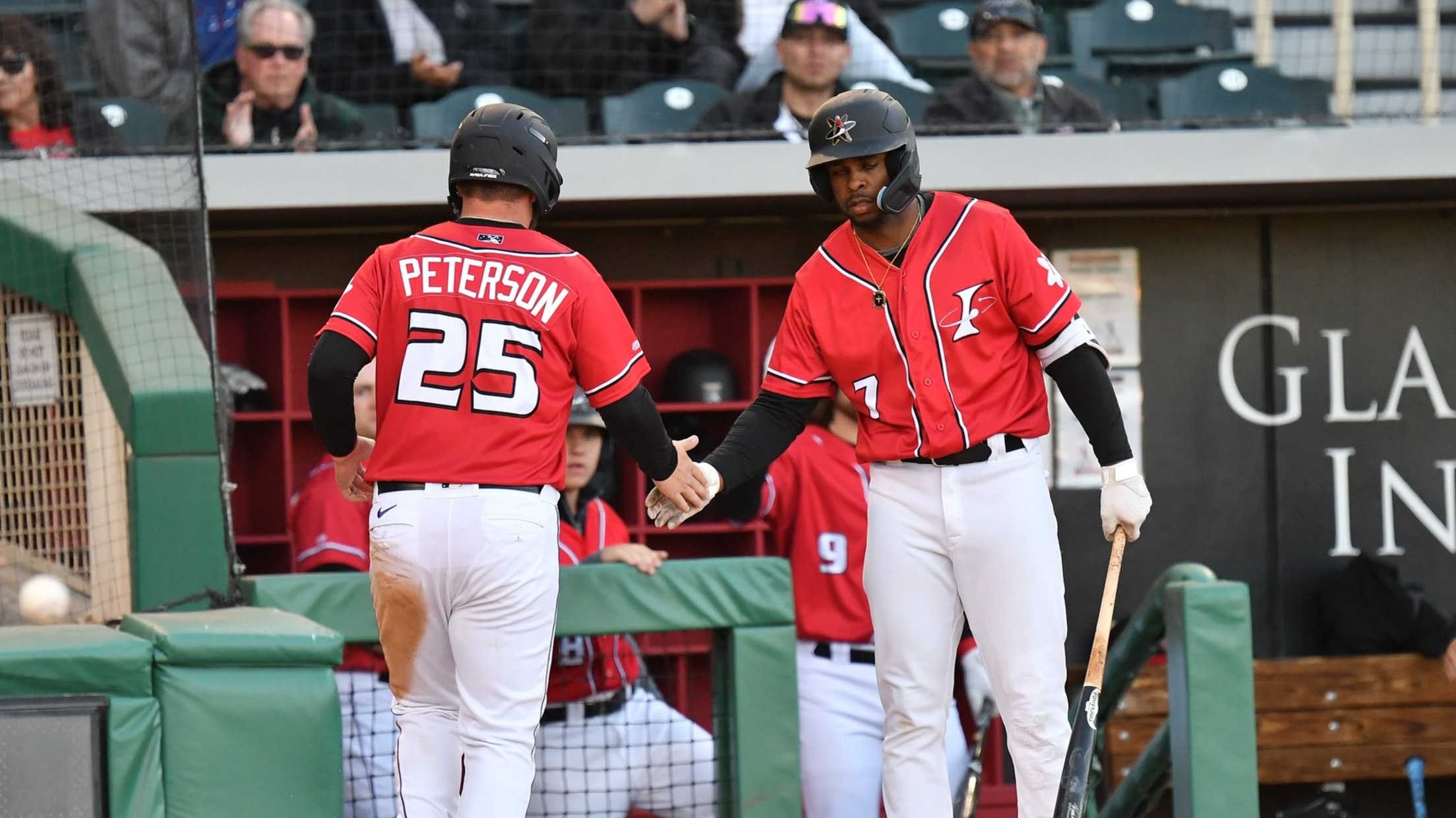 Albuquerque, NM – The River Cats scratched across 12 runs over the first two frames, including a grand slam, to take a commanding lead, the Isotopes then responded by scoring 10 unanswered runs to pull within one in the sixth inning but it wasn't enough as Sacramento (13-10) won, 14-11,
River Cats Outslug Isotopes on Friday Evening, 12-8
Albuquerque, NM – Center fielder Wynton Bernard had yet another dynamic night at the plate, igniting multiple Albuquerque rallies, but the visiting Sacramento River Cats (12-10) had two huge innings that were the difference in a 12-8 win over the Isotopes (9-13) on Bark in the Park night at Isotopes
Taters Propel Isotopes for Second Straight Game Against Sacramento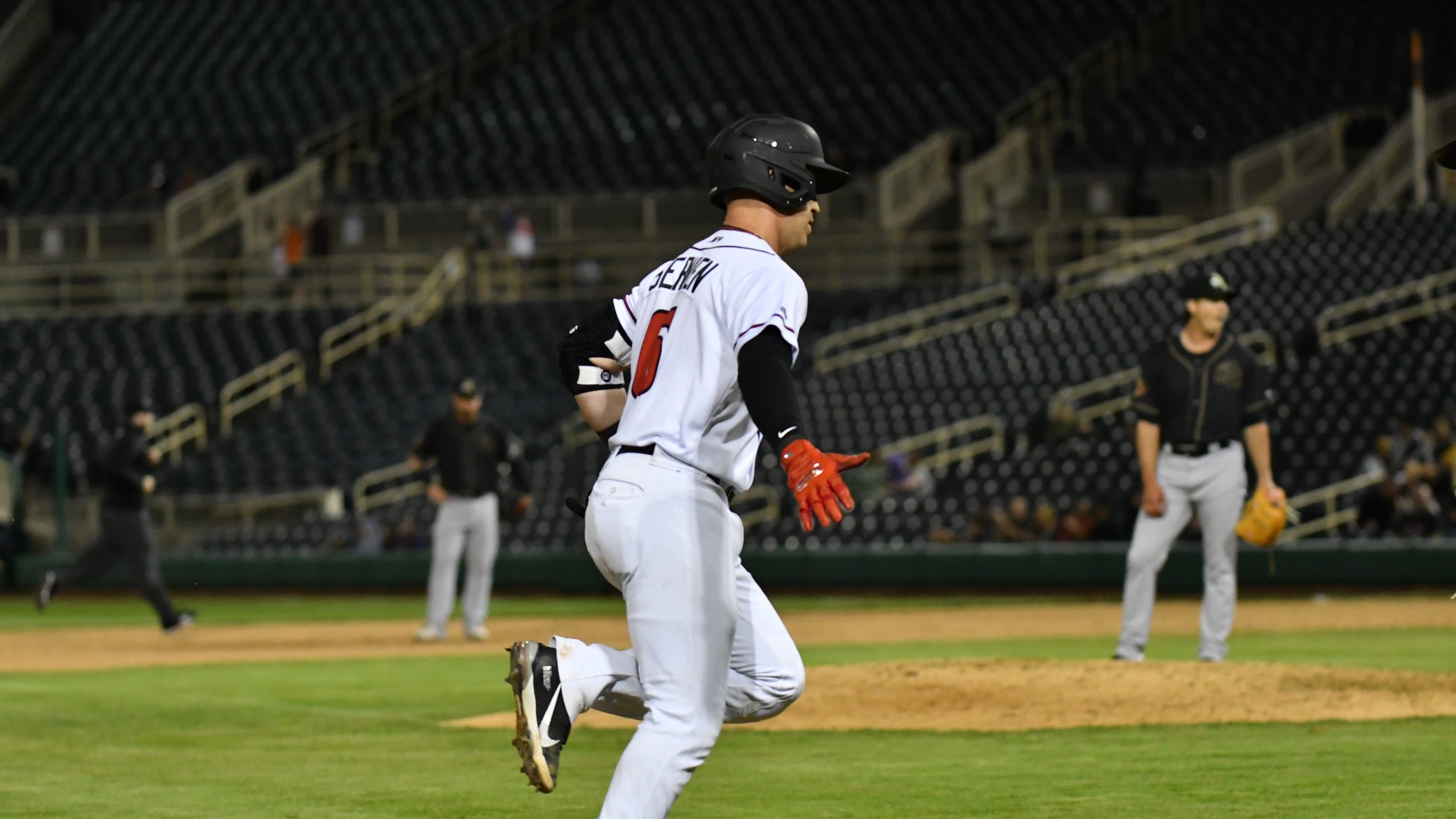 Albuquerque, NM – The home team made things enjoyable for elementary school children attending a School Day Matinee at Isotopes Park. Albuquerque (9-12) hit an early barrage of homers for the second consecutive game, going deep five times in the first four innings en route to a 13-2 blowout over