Squirrels Fly Past Curve on Saturday
Cal Mitchell picked up his 27th multi-hit game of the season in the defeat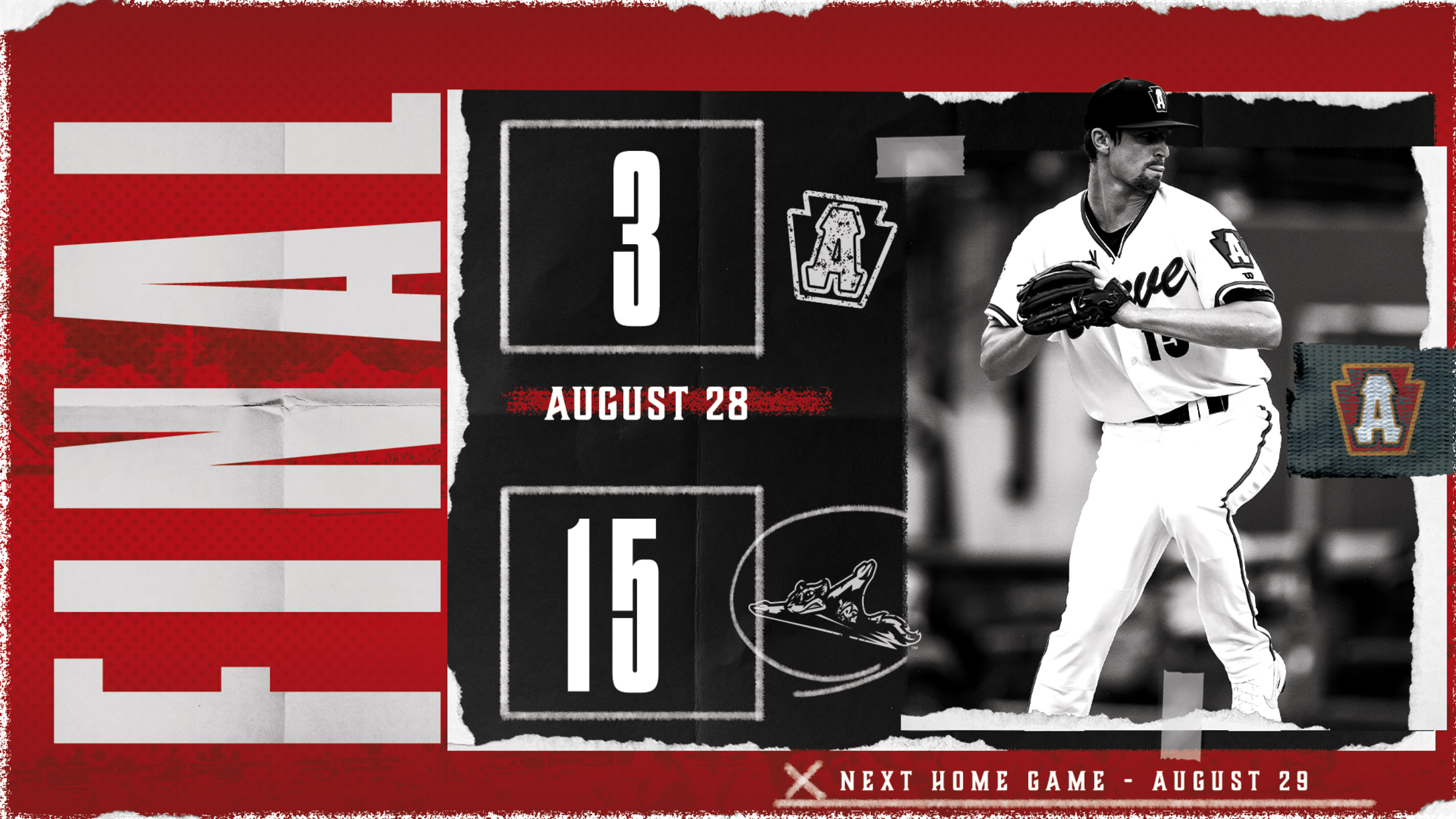 CURVE, PA – Altoona fell behind early and could never mount a rally in a 15-3 defeat to the Richmond Flying Squirrels on Saturday night at Peoples Natural Gas Field. Curve starter Travis MacGregor was charged with the loss after surrendering six runs across two innings pitched. MacGregor walked four
CURVE, PA – Altoona fell behind early and could never mount a rally in a 15-3 defeat to the Richmond Flying Squirrels on Saturday night at Peoples Natural Gas Field.
Curve starter Travis MacGregor was charged with the loss after surrendering six runs across two innings pitched. MacGregor walked four men and allowed four hits in the defeat. Brad Case was touched for four runs in four innings of relief, as the Squirrels extended their lead in the middle innings to take a 10-2 advantage after five innings of play. Richmond put the game away with five more runs across the eighth and ninth inning against Oddy Nunez.
Mason Martin drove in his 68th run of the season with a first inning RBI single to put him back into a tie for the league lead. Martin finished the night 1-for-4 at the plate. The Curve earned four walks in the first two innings off Squirrels starter Aaron Blair but could only get one run across on a wild pitch in the second inning.
Altoona got a two-hit day from Cal Mitchell, who reached base three times in the game, extended his on-base streak to 17 games: the second longest this season by a Curve batter after Oneil Cruz recorded a 21-game streak that ended in early-June.
Grant Koch picked up his first hit at Double-A with an RBI single in the ninth inning. Koch also drew a walk in the defeat.
Altoona used a position player on the mound for the first time this season when Arden Pabst came in in relief in the top of the ninth inning. Pabst induced a groundout by Vince Fernandez with the bases loaded and two out to finish off the night on the mound. It was Pabst's first career pitching appearance.
Ji-Hwan Bae extended his season-long on-base streak to 12 games with a 1-for-3 day at the plate, he also drew a walk.
The Curve will wrap up their six-game series at Peoples Natural Gas Field with the Richmond Flying Squirrels, Double-A Affiliate of the San Francisco Giants, on Sunday night at 6:00 p.m. RHP Jeff Passantino (1-6, 4.98) will start for Altoona, with LHP Michael Plassmeyer (4-8, 4.39) slated for Richmond.
For tickets or more information about Curve Baseball, visit AltoonaCurve.com, call 877.99.CURVE or stop by the PNG Field box office. Additionally, the Stockyard Team Store is open Monday-Friday from 9 a.m. to 5 p.m., during every home game and online 24/7/365.