Sunshine Drives In Three As Curve Cruz to Victory
Ji-Hwan Bae extended on-base streak to 19 games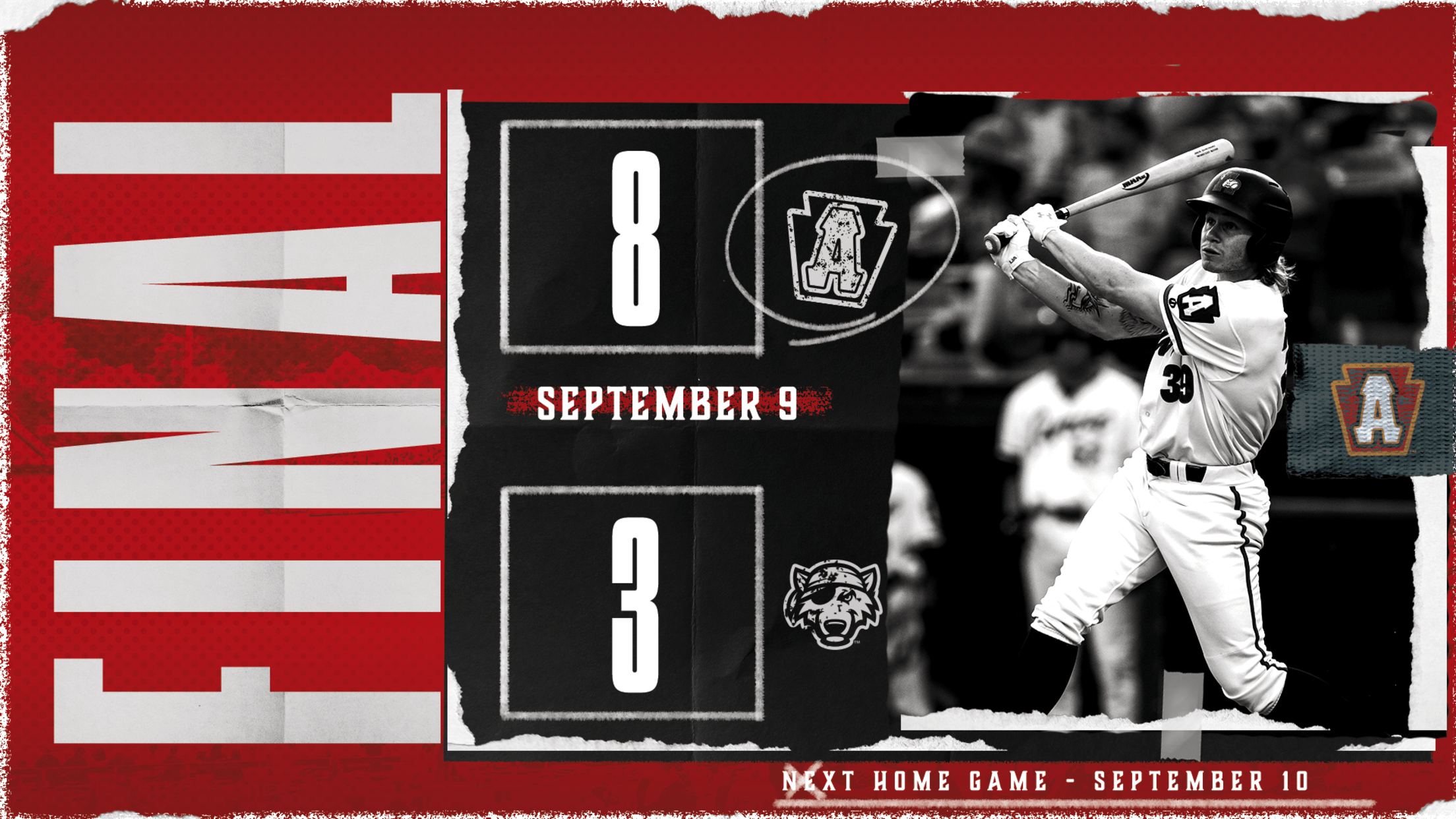 CURVE, PA – Jack Suwinski drove in three runs across his first three at-bats and Omar Cruz picked up his first win since August 10 in an 8-3 win over the Erie SeaWolves on Thursday night at Peoples Natural Gas Field. Altoona built a 4-0 lead in the first inning
CURVE, PA – Jack Suwinski drove in three runs across his first three at-bats and Omar Cruz picked up his first win since August 10 in an 8-3 win over the Erie SeaWolves on Thursday night at Peoples Natural Gas Field.
Altoona built a 4-0 lead in the first inning when Suwinski singled home two runs with two outs and Daniel Amaral followed him with a two-run double.
The lead was all that Altoona's left-handed starter Cruz would require, earning his first victory in six starts. Cruz set down the first seven batters he faced on just 22 pitches and cruised through four innings before Erie broke through for two runs in the fifth inning. The 22-year-old left-hander managed to maneuver out of some trouble in his final frame on the mound working around two walks and two hits. Overall, he allowed two runs on three hits and three walks and struck out six on 81 pitches, 52 strikes.
The Curve put the game away by getting two runs back in the bottom of the fifth on a wild pitch and a Suwinski single to take a 6-2 lead and added two key insurance runs in the eighth inning when Oneil Cruz doubled home Connor Kaiser and another run crossed home on an error by right fielder Kerry Carpenter when Mason Martin lifted a fly ball into the right field corner.
Nathan Kirby began a strong night for the Curve bullpen with six strikeouts over two innings of relief and Yerry De Los Santos returned from the injured list to make his first appearance since May 29 with a scoreless eighth inning. Cristofer Melendez set down the side on just 13 pitches to finish the game for Altoona on the mound.
Ji-Hwan Bae led a ten-hit day at the plate for Altoona with three hits and a walk, extending his on-base streak to 19 straight games. Cruz and Suwinski each had multi-hit games in the victory.
The Curve continue their series with the SeaWolves on Friday night at 6:00 p.m. RHP Travis MacGregor (3-9, 6.69) will start for Altoona, with RHP Beau Brieske (2-1, 3.03) slated for Erie.
For tickets or more information about Curve Baseball, visit AltoonaCurve.com, call 877.99.CURVE or stop by the PNG Field box office. Additionally, the Stockyard Team Store is open Monday-Friday from 9 a.m. to 5 p.m., during every home game and online 24/7/365.