Sod Poodles Secure Series Win With 7-5 Win Over Midland
Amarillo Wins Sixth Straight Road Game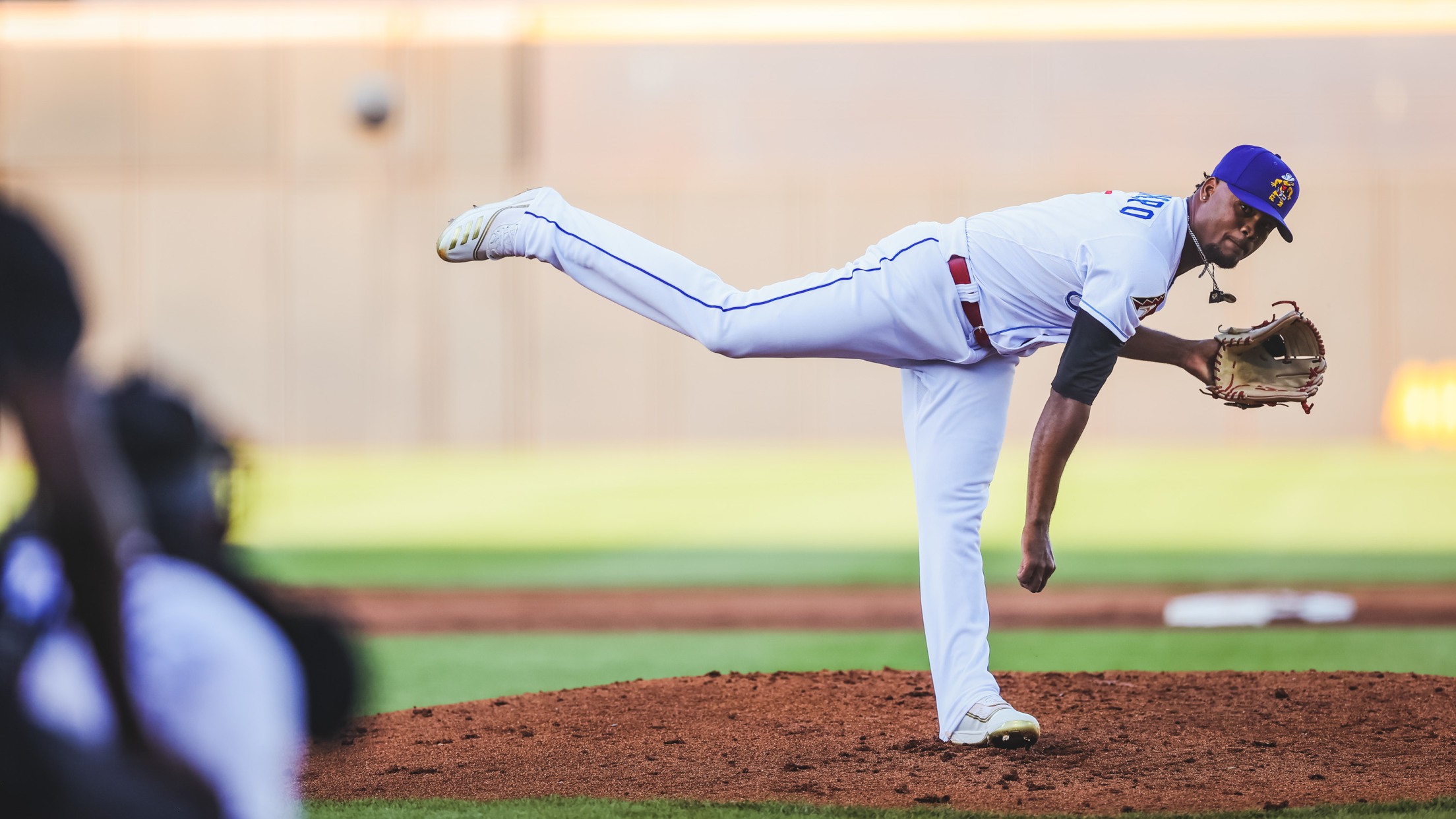 Midland, Texas (June 9, 2023) – The Amarillo Sod Poodles overcame an early hole to secure the series win over the RockHounds, winning 7-5 for their fourth straight road game to begin the series. Midland jumped out to a four-run lead in part to a pair of Amarillo errors in
Sod Poodles Mourn Loss of Long-Time Owner Dave Elmore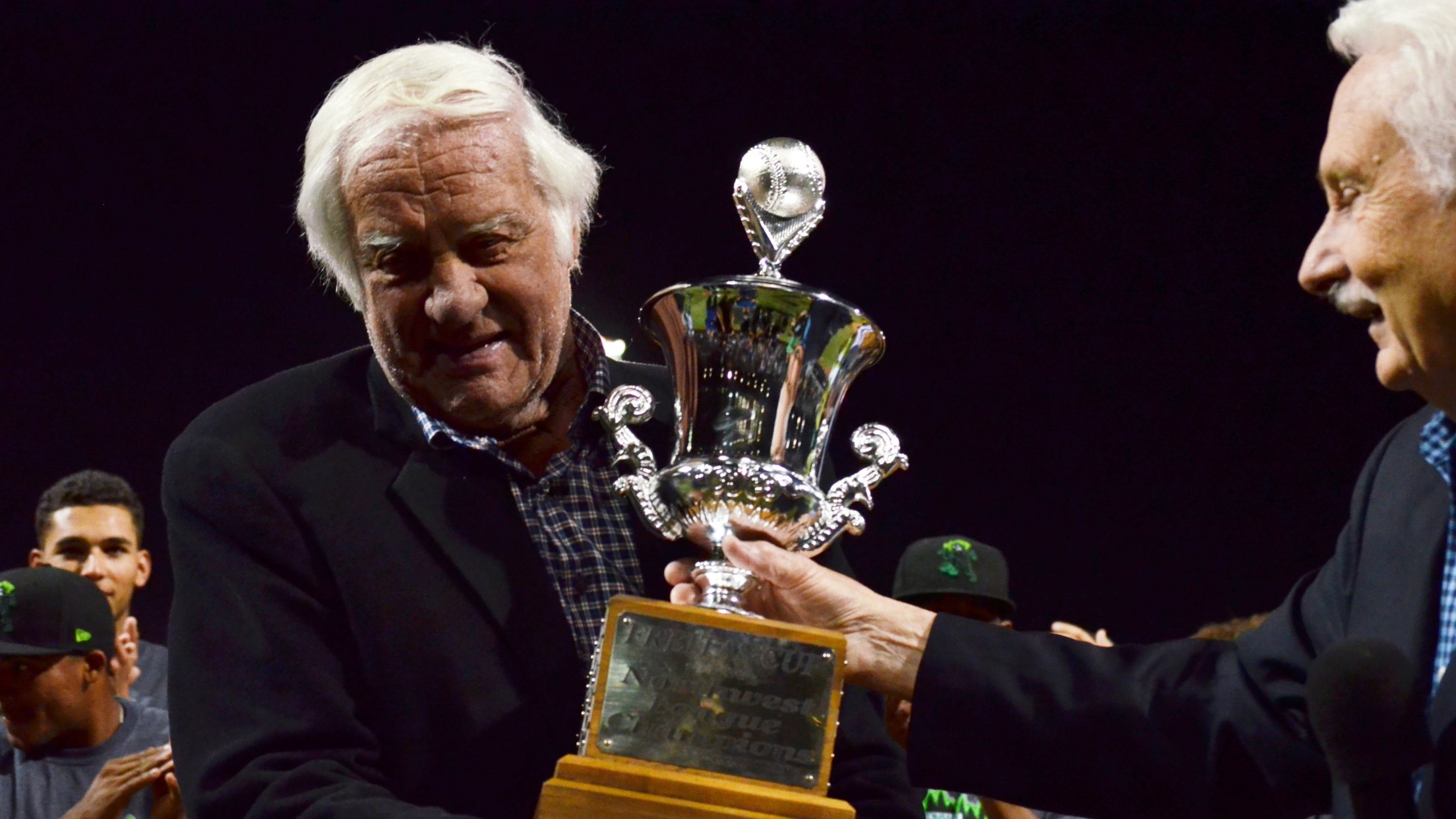 Palm Desert, Calif. – It is with deep sadness that we announce the passing of David Elmore, a visionary entrepreneur, and a cherished member of the professional sports community. Dave leaves behind an immense void in the world of business, philanthropy, the Olympics, and his profound impact on professional baseball
Sod Poodles Route RockHounds 12-3
18 Hits Ties Season-High for Amarillo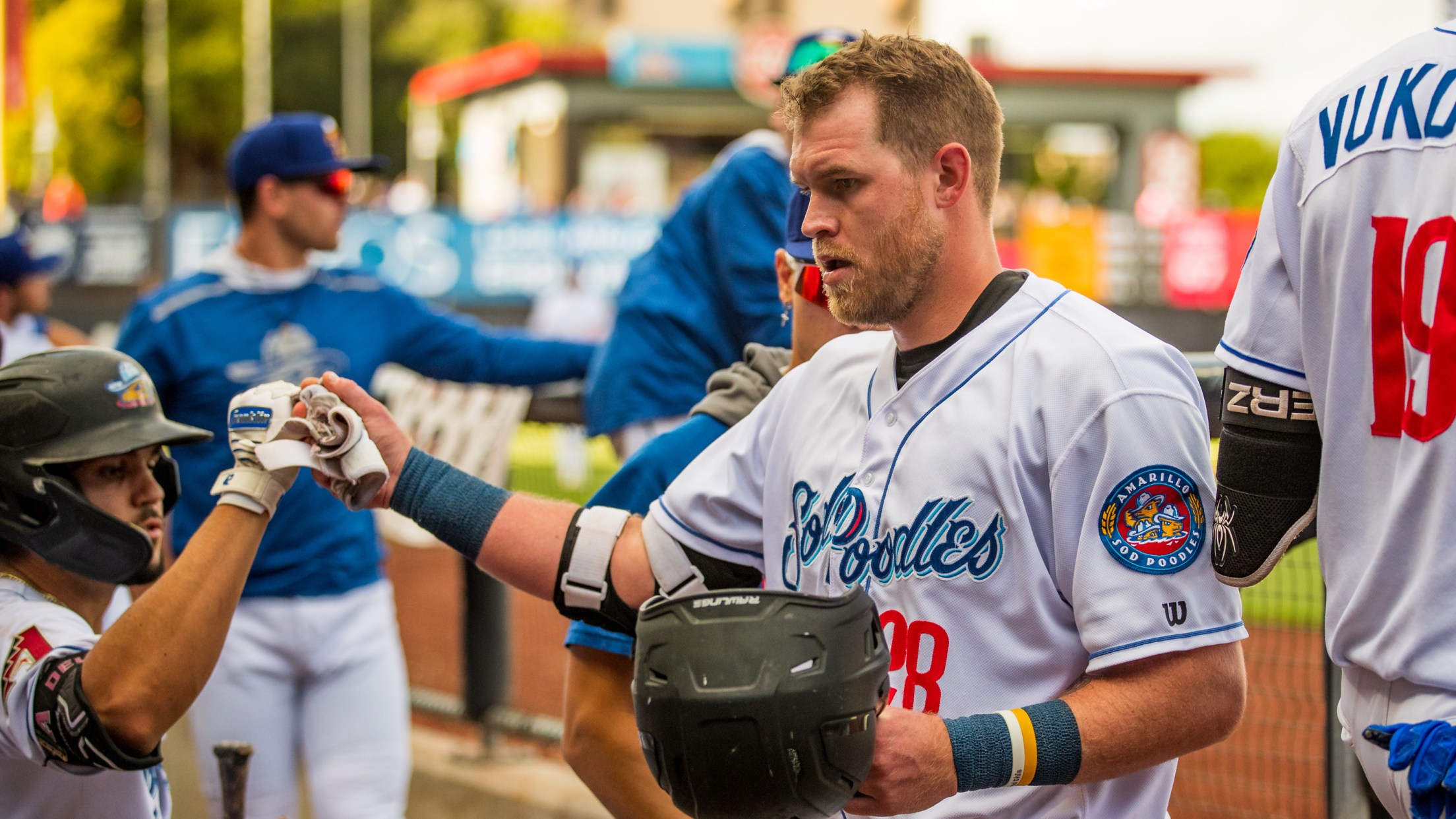 Midland, Texas (June 8, 2023) – Amarillo ran away from Midland in the later innings to win their third straight over their Oil Pan Cup rivals. Entering the seventh inning up by just a run, the Sod Poodles exploded for eight runs in the last three innings and collected 18
Sod Poodles Blank RockHounds
Amarillo Holds Midland to Three Hits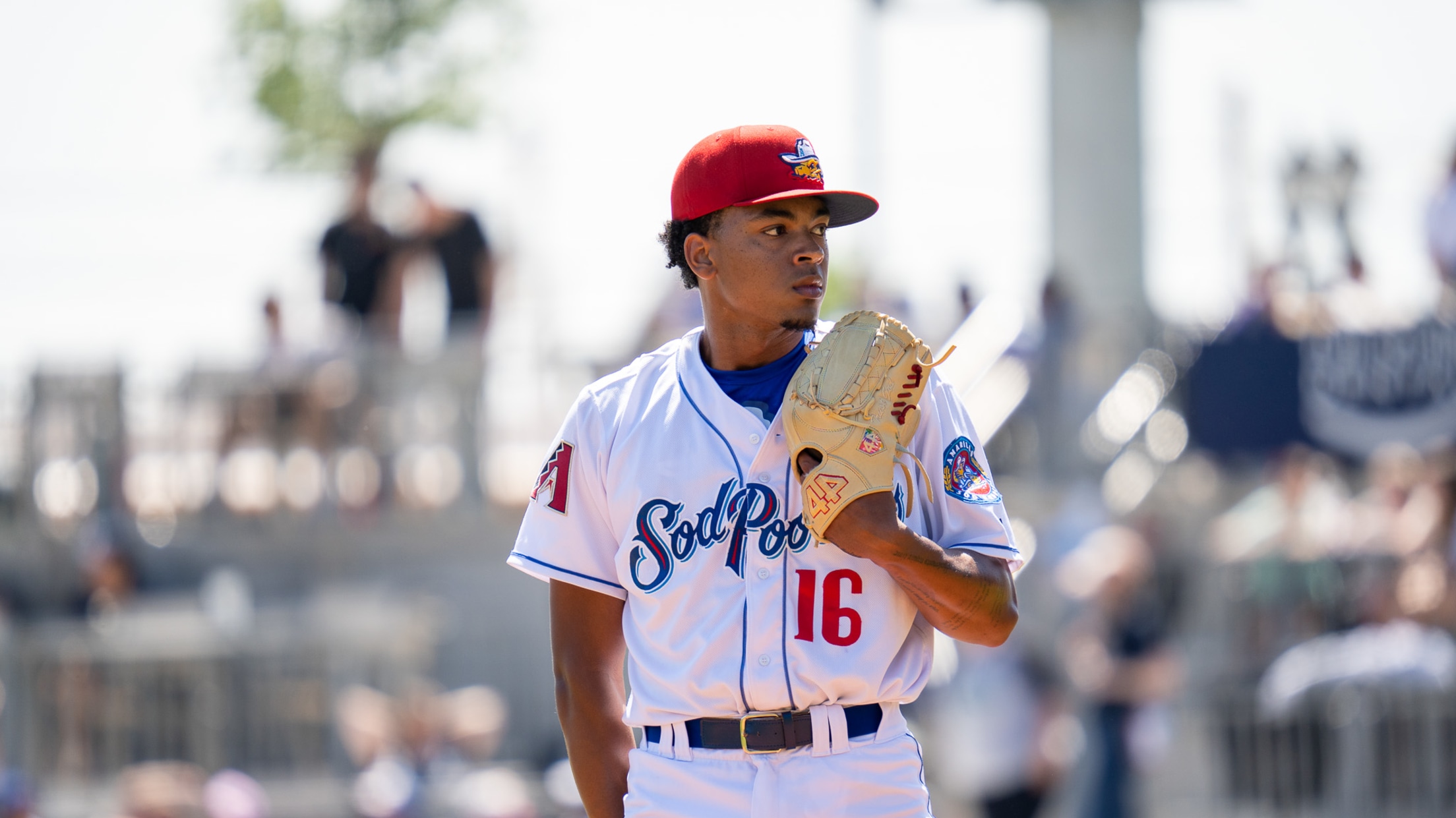 Midland, Texas (June 7, 2023) – Behind stellar pitching and defense, the Amarillo Sod Poodles blanked the Midland RockHounds 4-0 on Wednesday night at Momentum Bank Ballpark. Jordan Lawlar, Adrian Del Castillo, and Seth Beer provided the run support as Amarillo picked up their fourth shutout win of the season.
Sod Poodles Take Game One In Midland
Five-Run Fifth Too Much For Midland to Overcome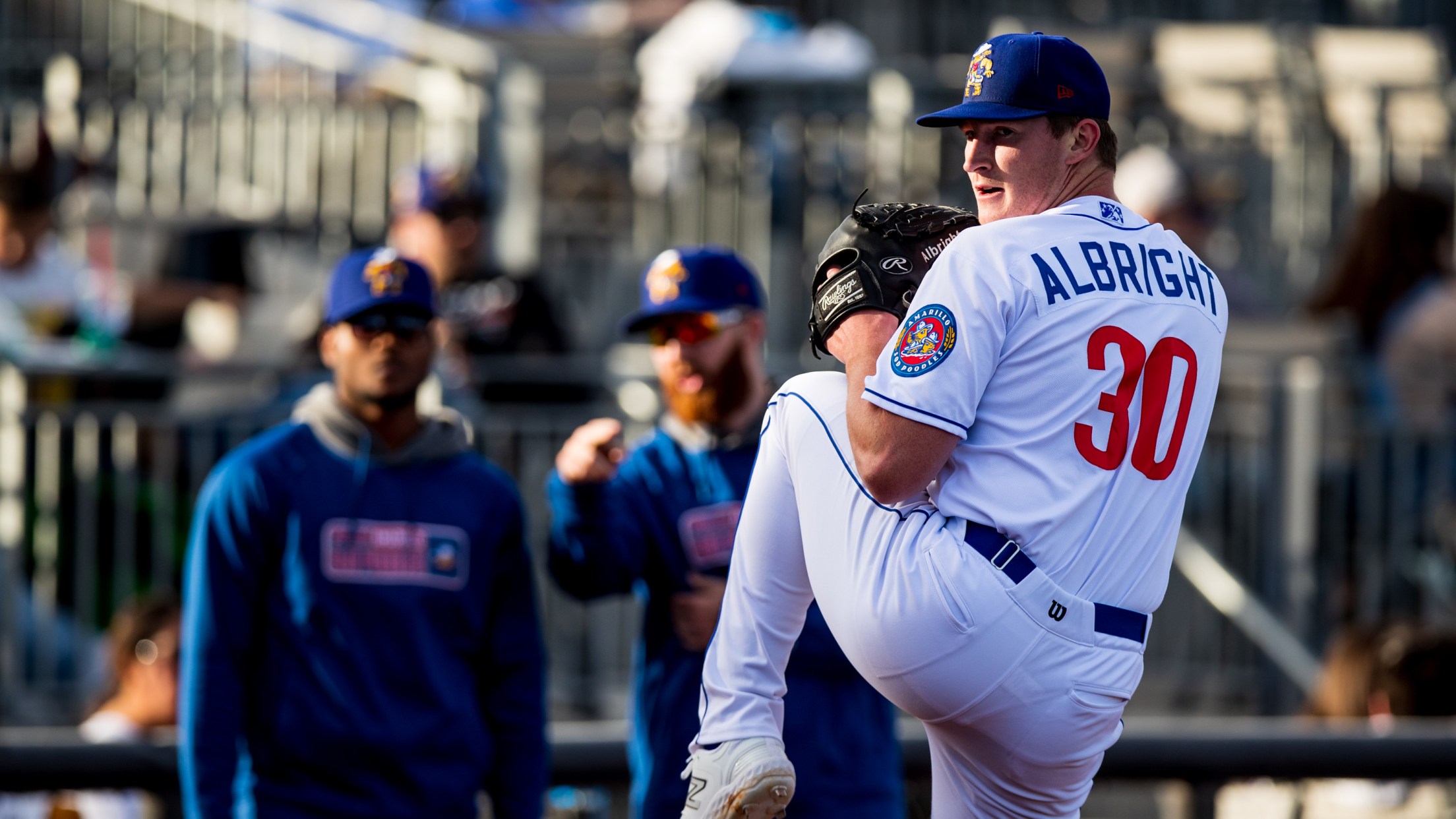 Amarillo, Texas (June 6, 2023) – No hit through five innings, Amarillo's offense turned it on thanks to a five-run fifth frame to take game one in Midland 8-4. Luke Albright stifled the RockHounds through six quality innings and earned his fourth win of the season. With Albright on the
Ryan Bliss Named Texas League Player of the Month for May
Second Straight Month Being Named League's Player of the Month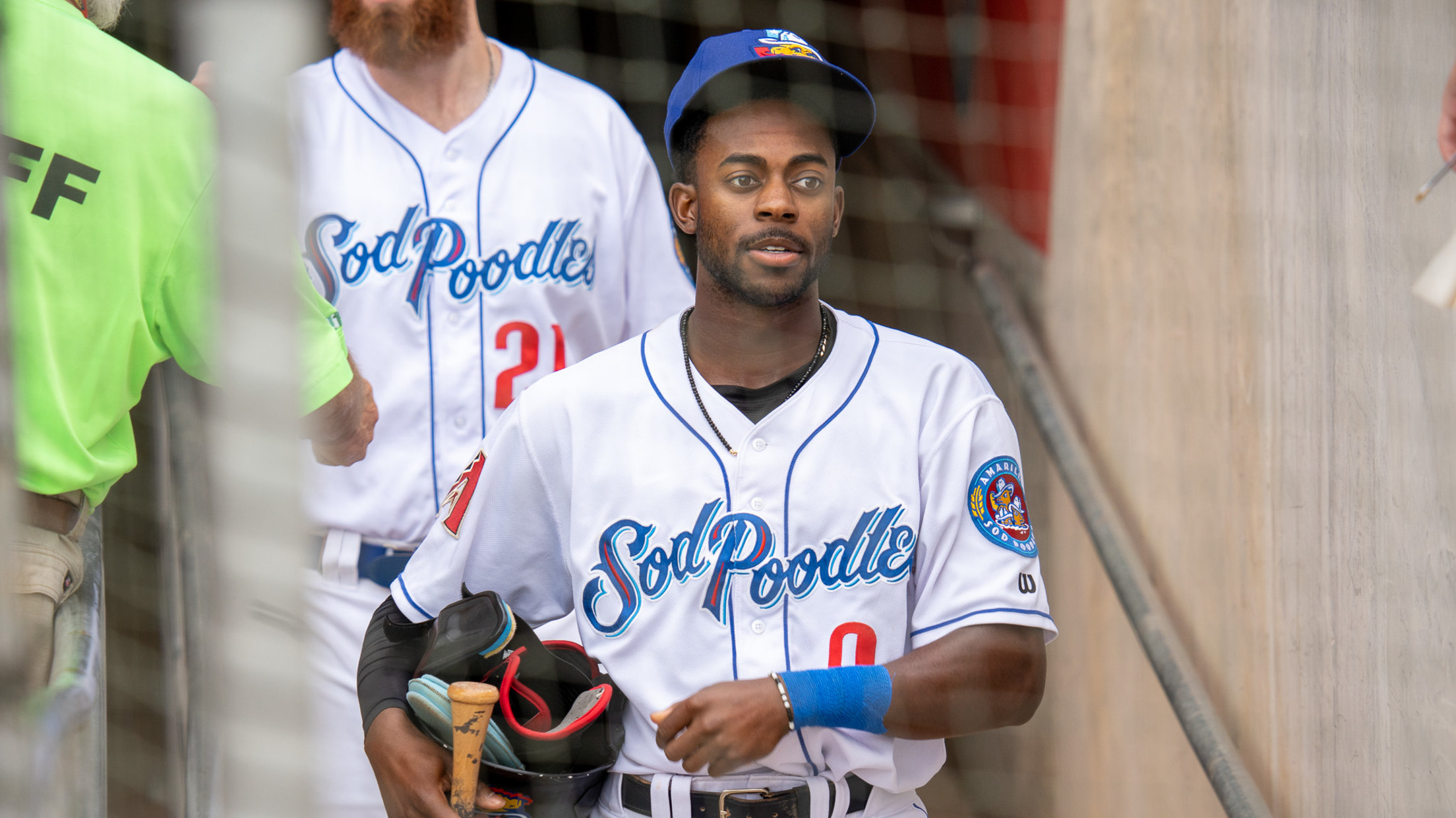 Amarillo, Texas (June 5, 2023) – Today, Minor League Baseball announced player and pitcher of the month honorees in each of the 11 full-season leagues for the month of May. For the second consecutive month, Sod Poodles infielder Ryan Bliss was named Texas League Player of the Month. In May,
Calf Fries Fall in Series Finale
Vukovich Launches First Grand Slam of Pro Career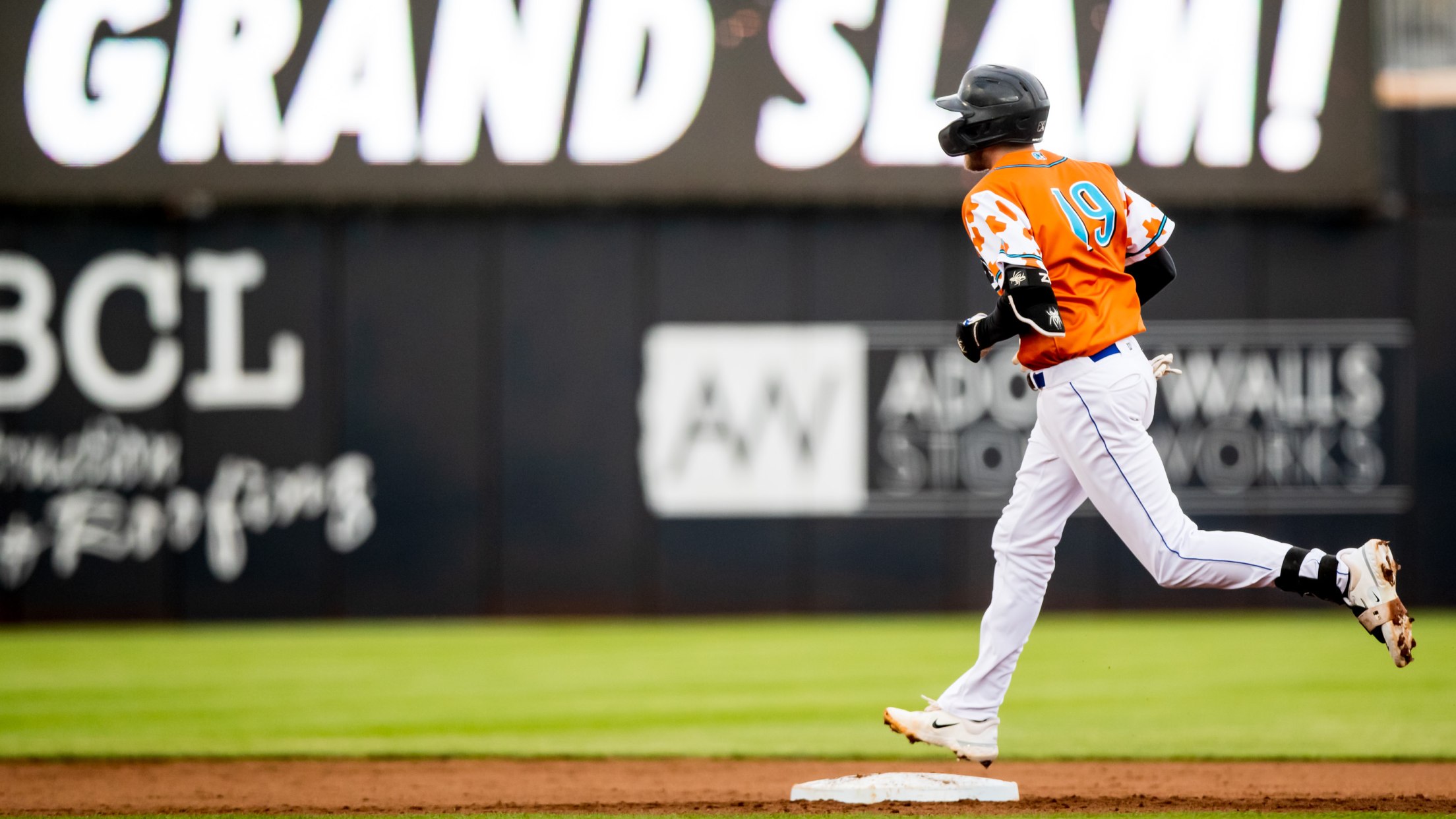 Amarillo, Texas (June 4, 2023) – The Amarillo Sod Poodles dropped the finale of their six-game set to the Springfield Cardinals on Sunday night, 6-5. A.J. Vukovich launched the first grand slam of the season in the fifth to take the lead over Springfield and Jeff Bain fired a quality
Sod Poodles Split Saturday Doubleheader
Sod Poodles Take Series From Springfield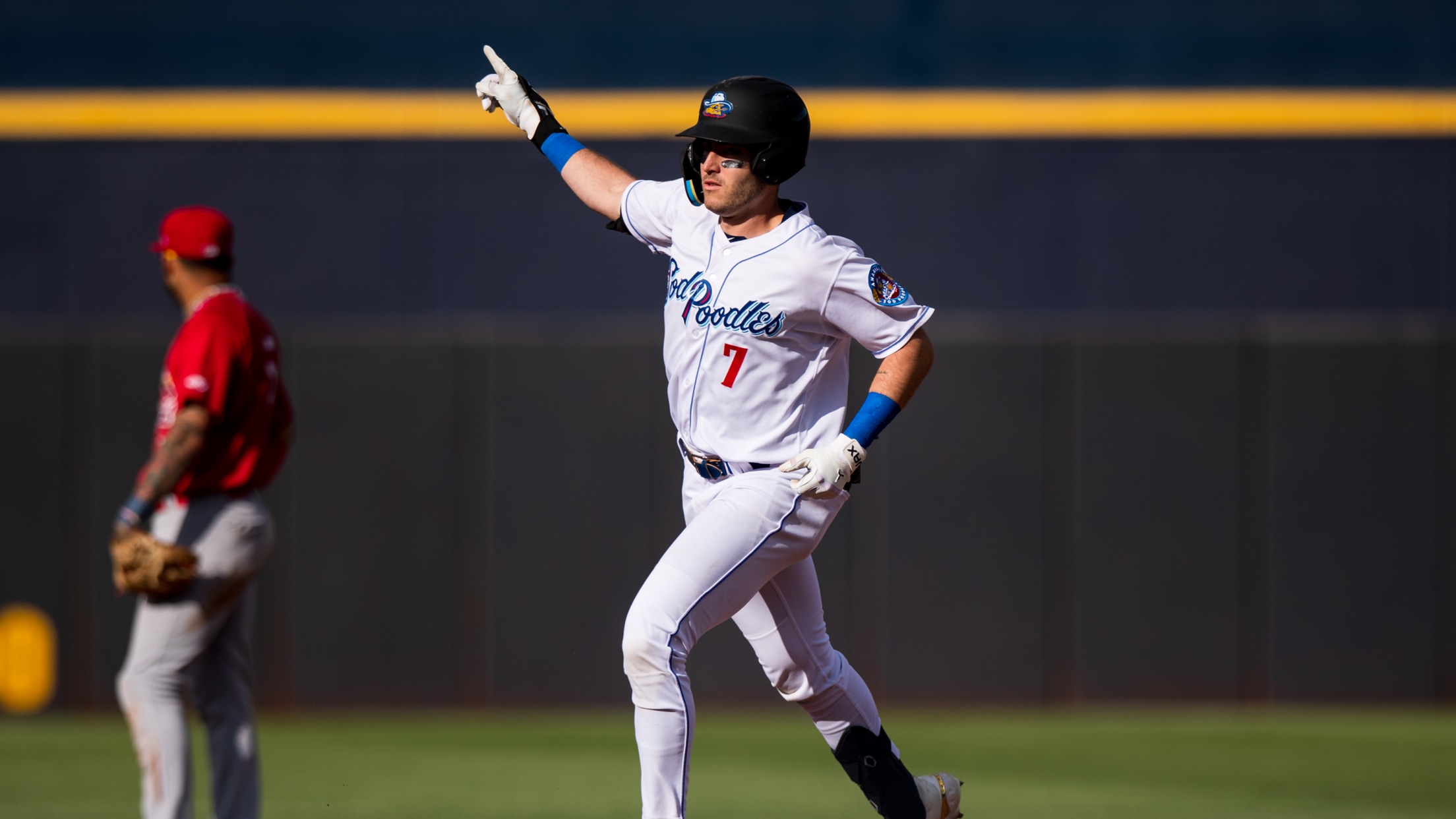 Amarillo, Texas (June 3, 2023) – The Amarillo Sod Poodles split their doubleheader versus the Springfield Cardinals on Saturday night at HODGETOWN and locked down the series win. Amarillo launched back-to-back homers and outhit Springfield, 11-8, in game one but was unable to secure the victory and fell, 5-4. Game
Friday's Game Postponed Due to Weather
Route 66 Celebration Activities to Be Rescheduled For Later Date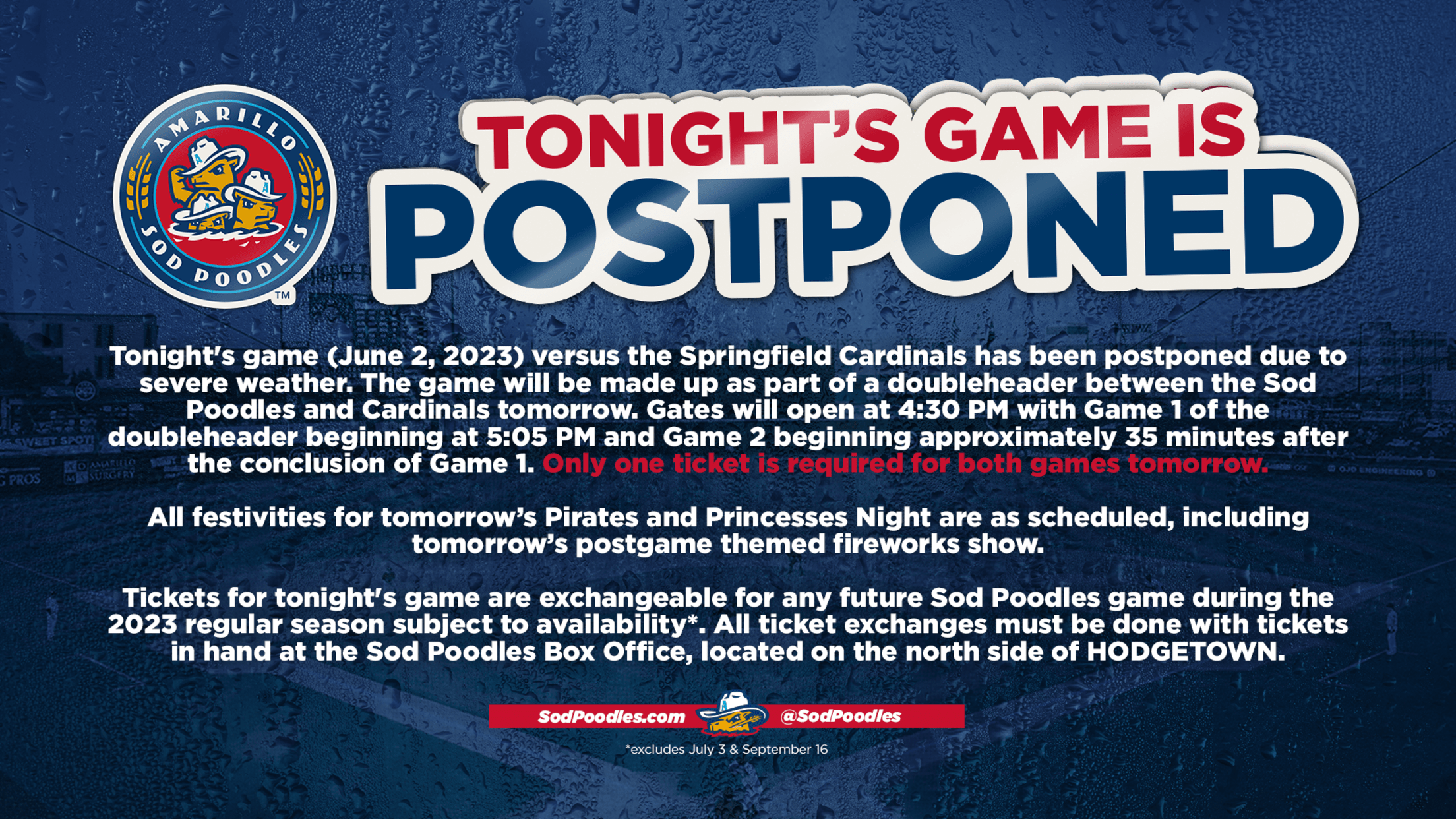 Amarillo, Texas (June 2, 2023) – Tonight's scheduled game between the Amarillo Sod Poodles and Springfield Cardinals has been postponed due to severe weather. The game will be made up as part of a doubleheader on Saturday, June 3. The teams will play two (2) seven-inning contests with game one
Sod Poodles Win 5th Straight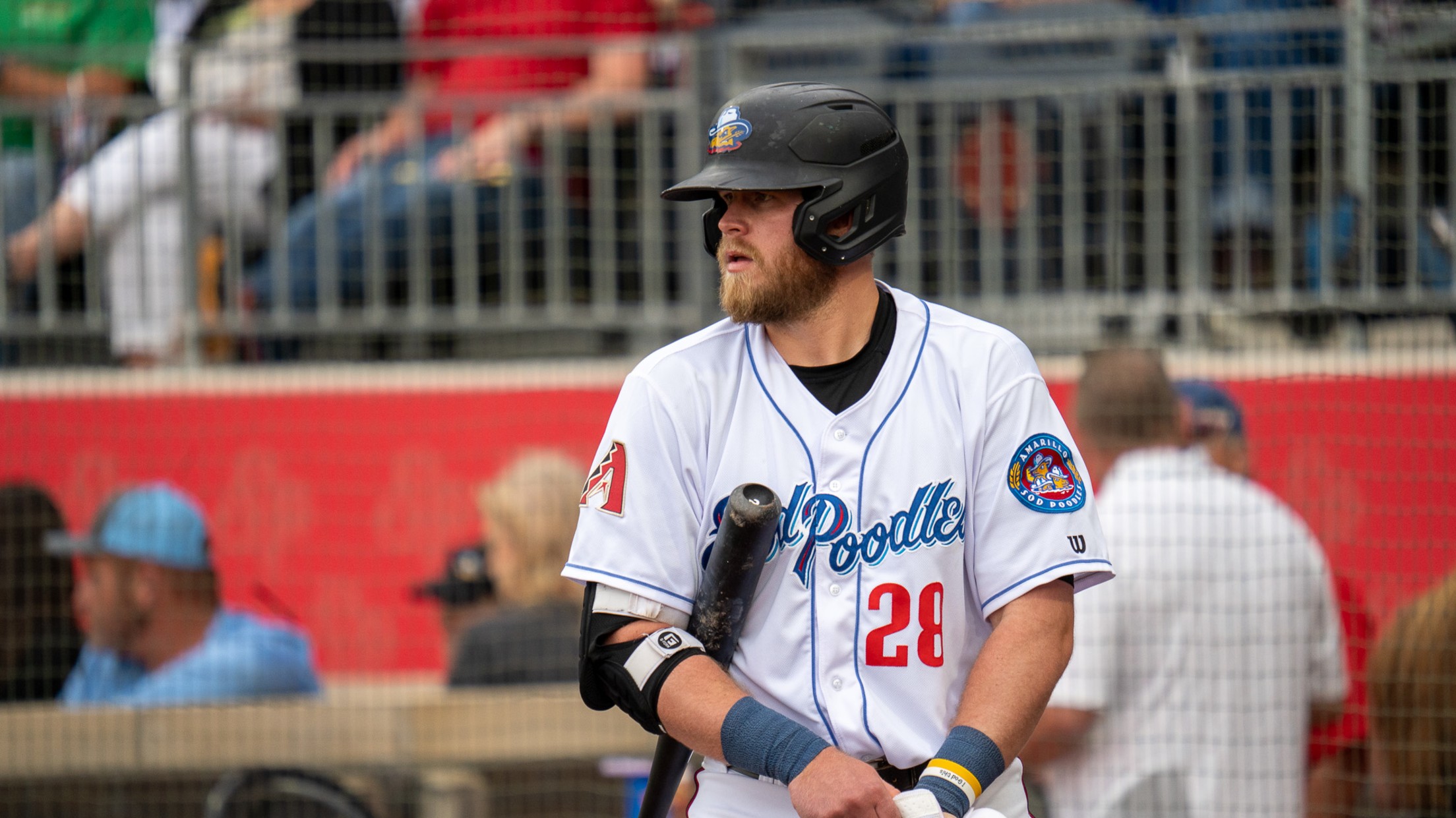 Amarillo, Texas (June 1, 2023) – The Amarillo Sod Poodles secured both games of their twin bill versus the Springfield Cardinals and extended their win streak to five games. Game one saw the Amarillo bats tie their season high of 18 hits and 13 runs scored in a 13-8 victory.
Wednesday's Game Suspended In 5th Inning Due to Rain
Tawa, Del Castillo Each Homer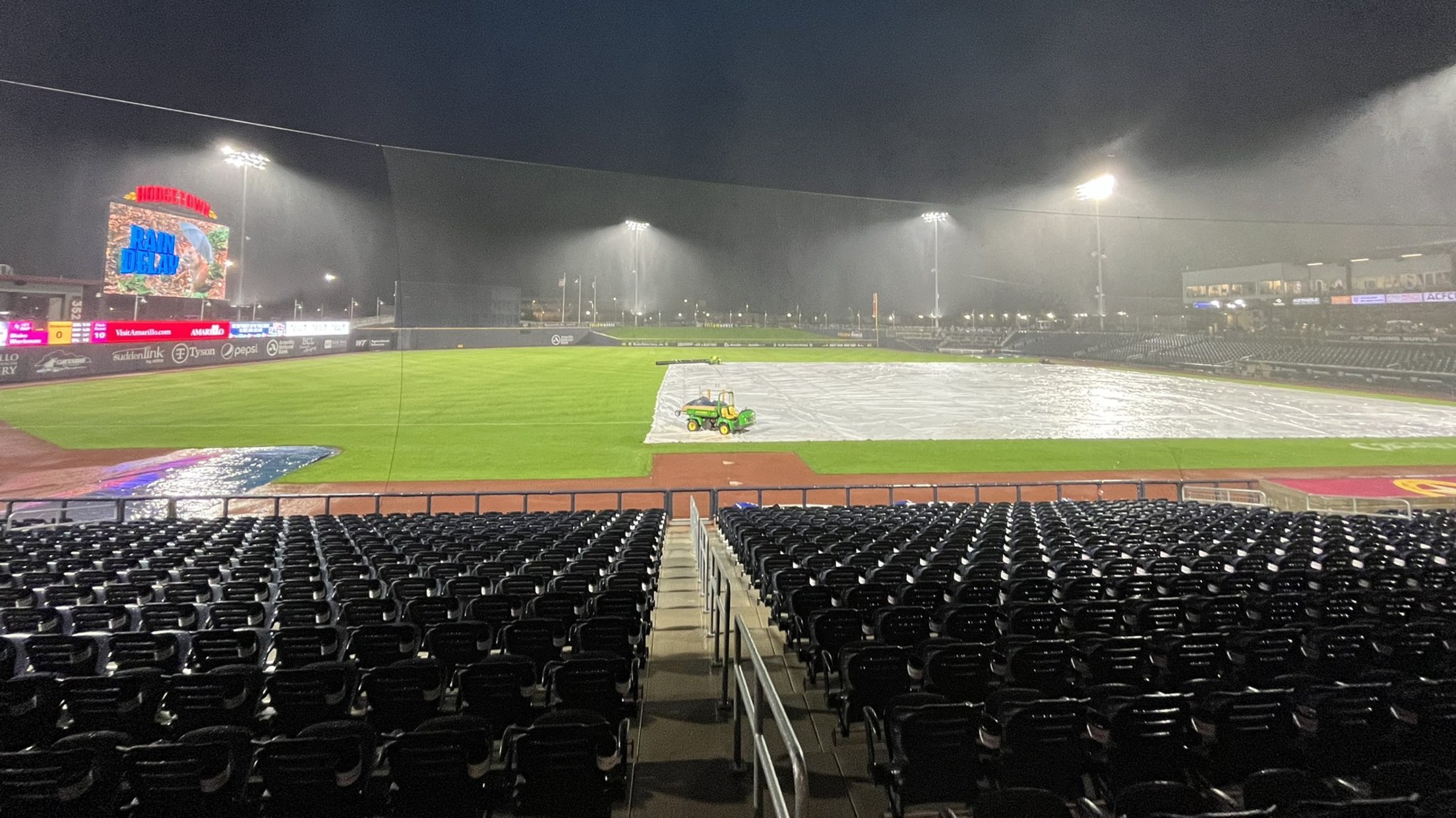 Amarillo, Texas (May 31, 2023) – Wednesday's Amarillo Sod Poodles versus Springfield Cardinals game at HODGETOWN has been suspended due to weather in the top of the 5th inning. The game will continue where play was stopped, with the Cardinals up to bat with two outs, leading 7-4. The game
Amarillo Holds Springfield to Three Hits in Series Opening Win
Tawa, Del Castillo Each Homer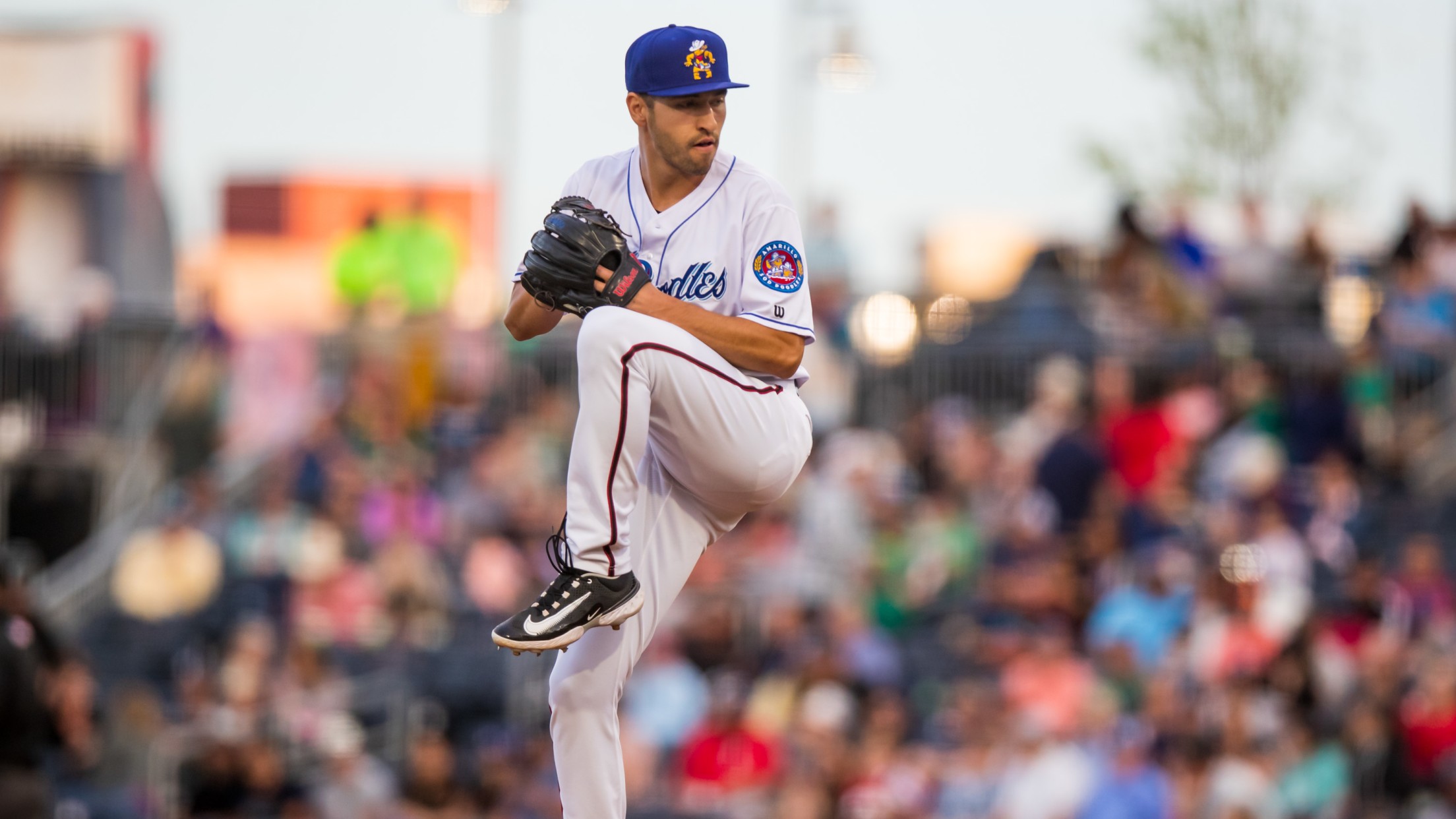 Amarillo, Texas (May 30, 2023) – The Amarillo Sod Poodles bested the Springfield Cardinals, 7-1, to secure game one at HODGETOWN on Tuesday night. Phenomenal outings from Amarillo's pitching staff held the Springfield Cardinals to just one run on three hits with the Soddies' bats pumping a five-run seventh inning
Chad Patrick Earns League Honors
First Career Weekly Honor of Career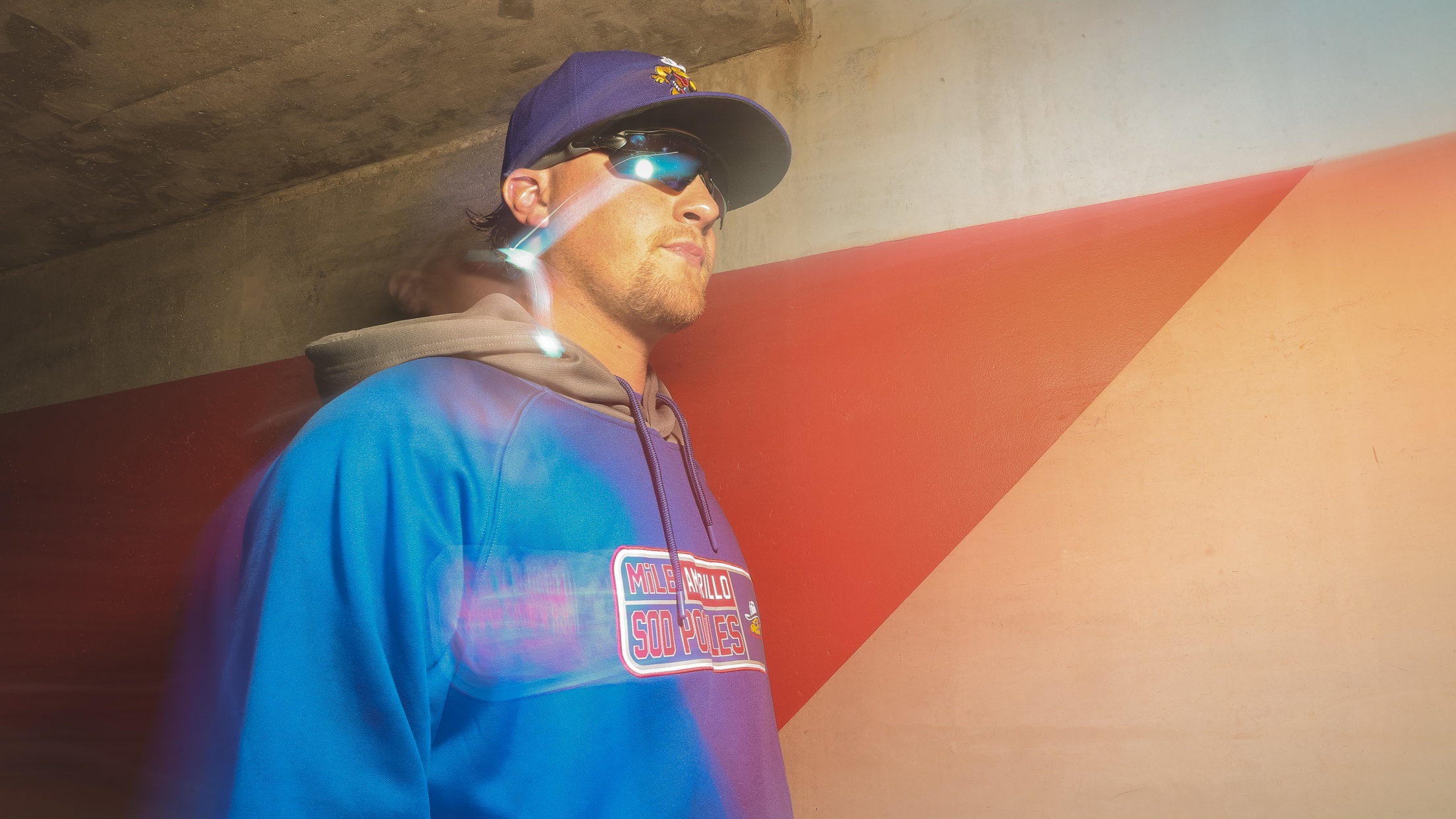 St. Petersburg, Florida (May 29, 2023) – Earlier today, Sod Poodles right-handed pitcher Chad Patrick was honored as Texas League Pitcher of the Week for May 22-28, the league announced. Patrick spun seven scoreless innings in his one start last week against San Antonio (Double-A, San Diego) on May 27.
Soddies Bats Explode in Series Finale Win at San Antonio
Tawa Turns In Multi-Hit Effort Including A Homerun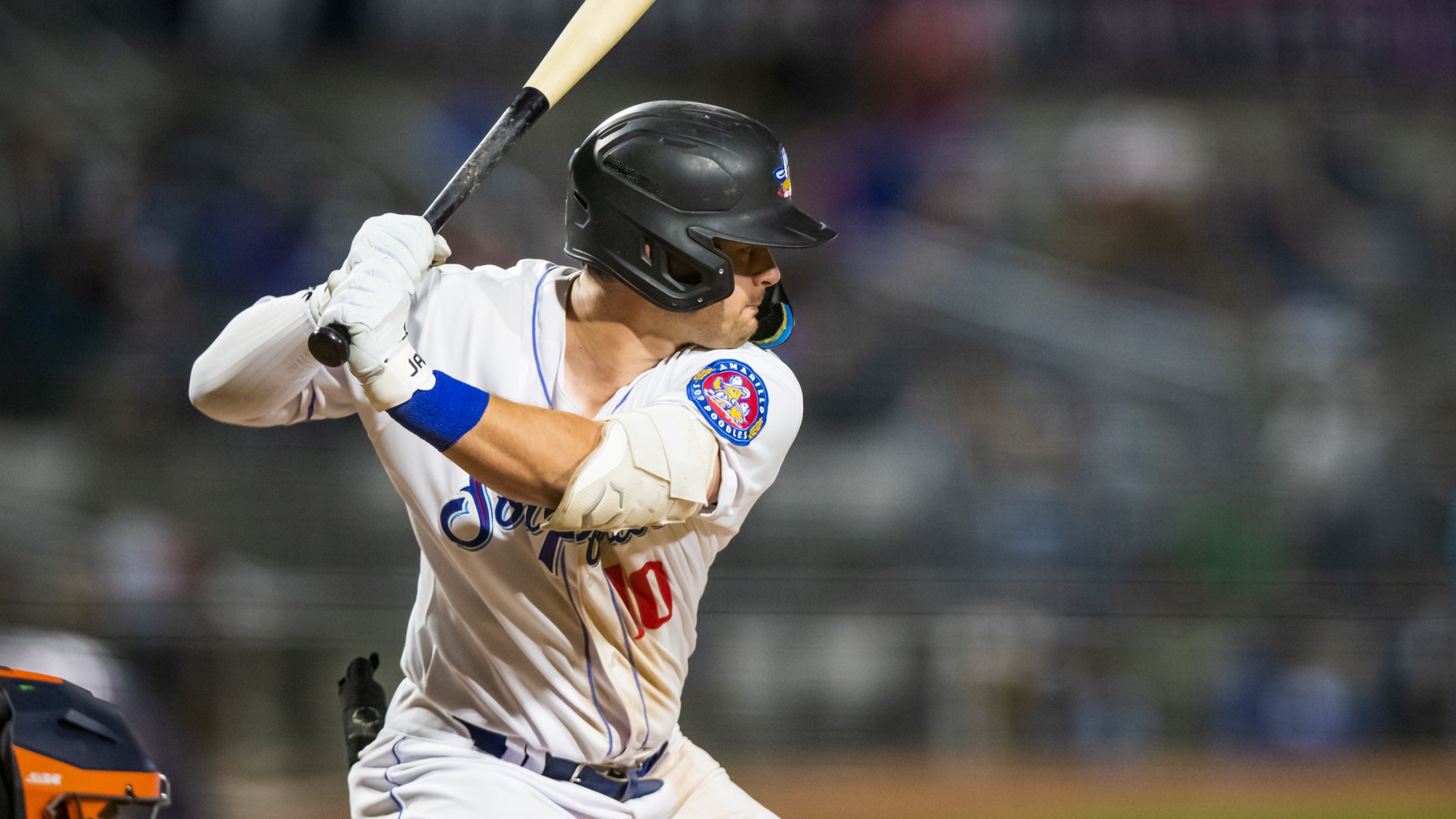 San Antonio, Texas (May 28, 2023) – The Amarillo Sod Poodles topped the San Antonio Missions, 9-3, and secured their second straight win in the finale of a six-game set at Nelson Wolff Stadium. Amarillo crushed six extra base hits and the bullpen did not concede a run through 5.0
Patrick Fires Seven Scoreless In 1-0 Shutout Win
Patrick Sets Career-High In Process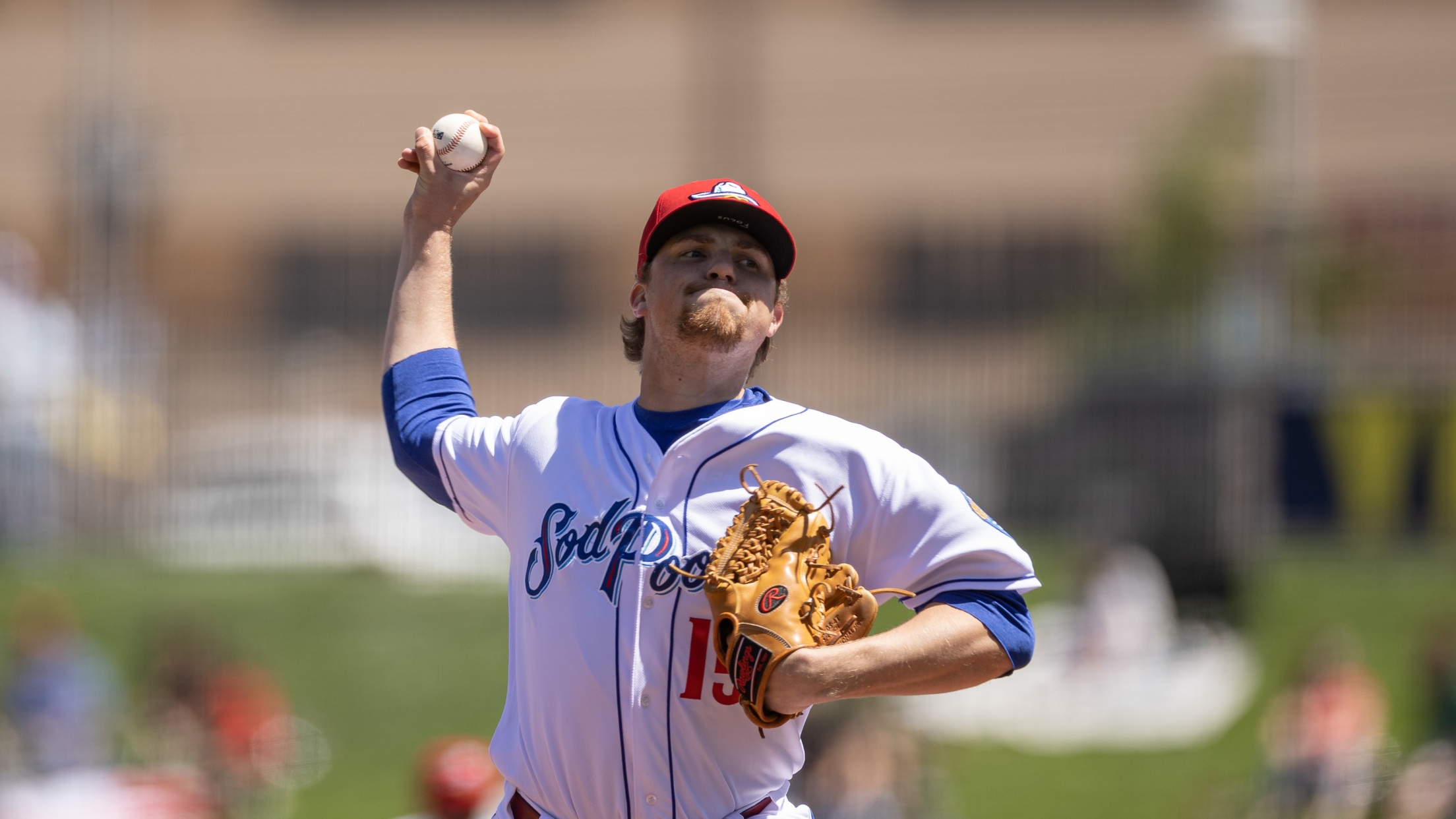 San Antonio, Texas (May 27, 2023) – The Amarillo Sod Poodles topped the San Antonio Missions, 1-0, and snapped their four-game skid on Saturday night. Chad Patrick shoved for seven innings of two-hit ball and Juan Centeno drove in the lone Amarillo run to secure the club's first win of
Soddies Hurt by Gifted Runs, Fall in Fourth Straight to Missions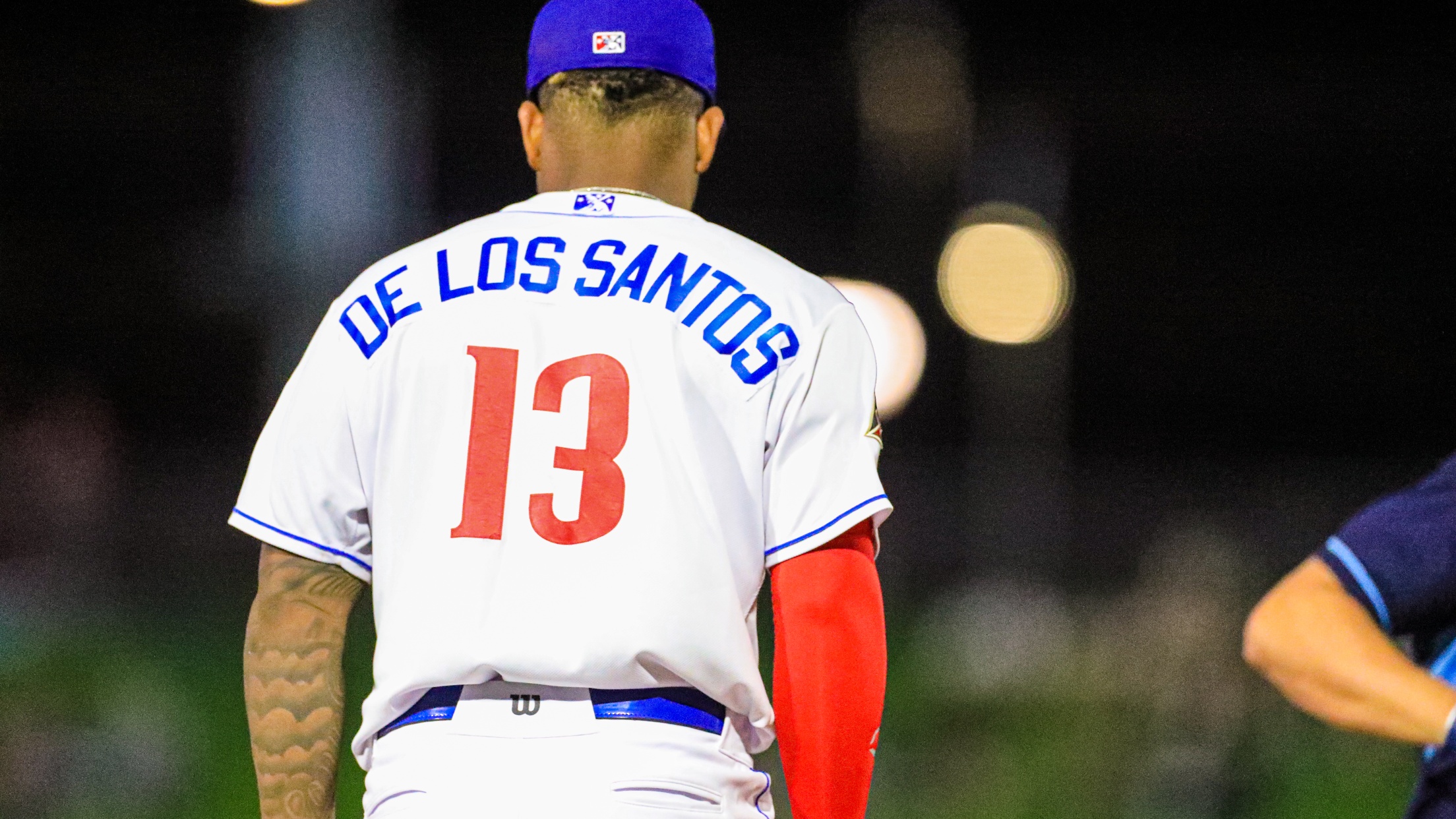 San Antonio, Texas (May 26, 2023) – The Amarillo Sod Poodles fell to the San Antonio Missions on Friday night, 8-2, but tied the Missions in the hit column with just five knocks coming from both clubs. Amarillo tied a season high of 11 walks allowed and committed two untimely
Sod Poodles Drop Back and Forth Game Three In San Antonio
Albright Tosses First Quality Start Of Year For Amarillo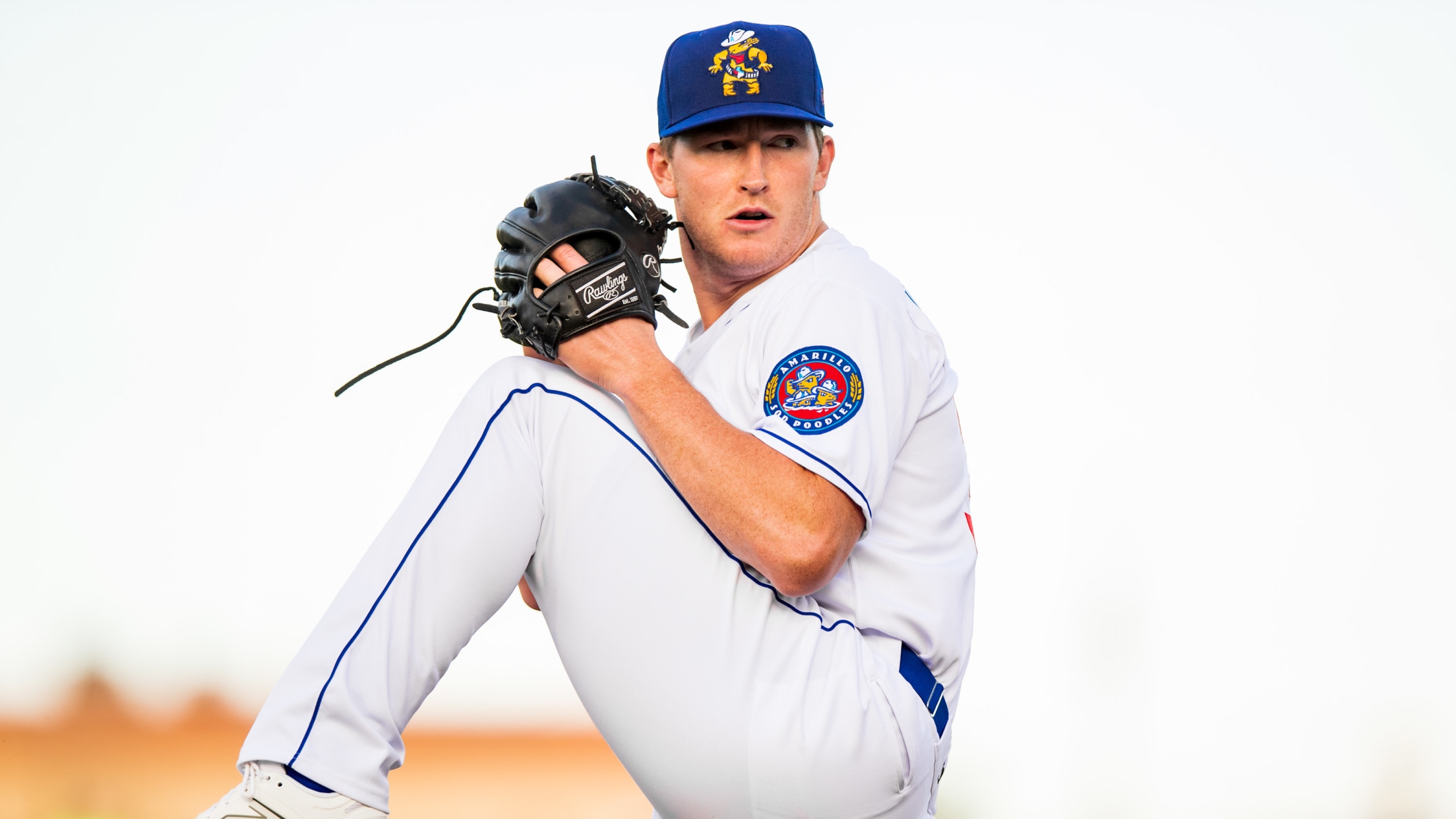 San Antonio, Texas (May 25, 2023) – Amarillo dropped their Thursday night contest in San Antonio 5-4 in a game that saw four lead changes. Despite out-hitting the Missions, the Sod Poodles were held scoreless over the games' final two innings. The first three San Antonio batters of the game
Homestand Highlights: May 30 - June 4
Sod Poodles Will Welcome St. Louis Cardinals Double-A Affiliate for Six Games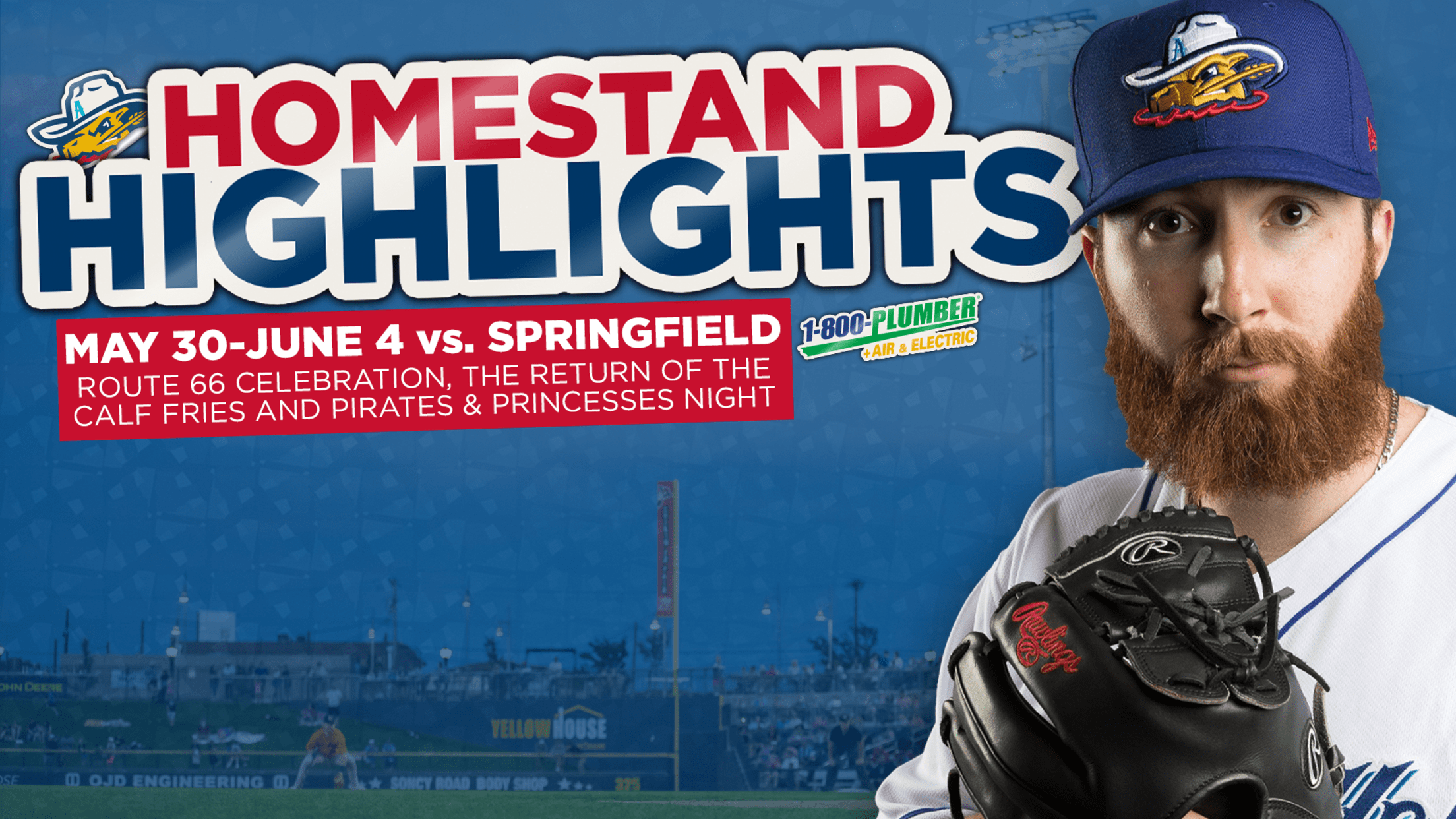 Amarillo, Texas (May 25, 2023) - The Amarillo Sod Poodles return to HODGETOWN following a two-week road trip to face the Springfield Cardinals (Double-A, St. Louis Cardinals). School is out and it's officially time to begin the summer slate of Sod Poodles baseball in downtown Amarillo. The week will feature
Amarillo Walked Off By San Antonio In Game Two
Sod Poodles Suffer Second Walk Off Loss of Season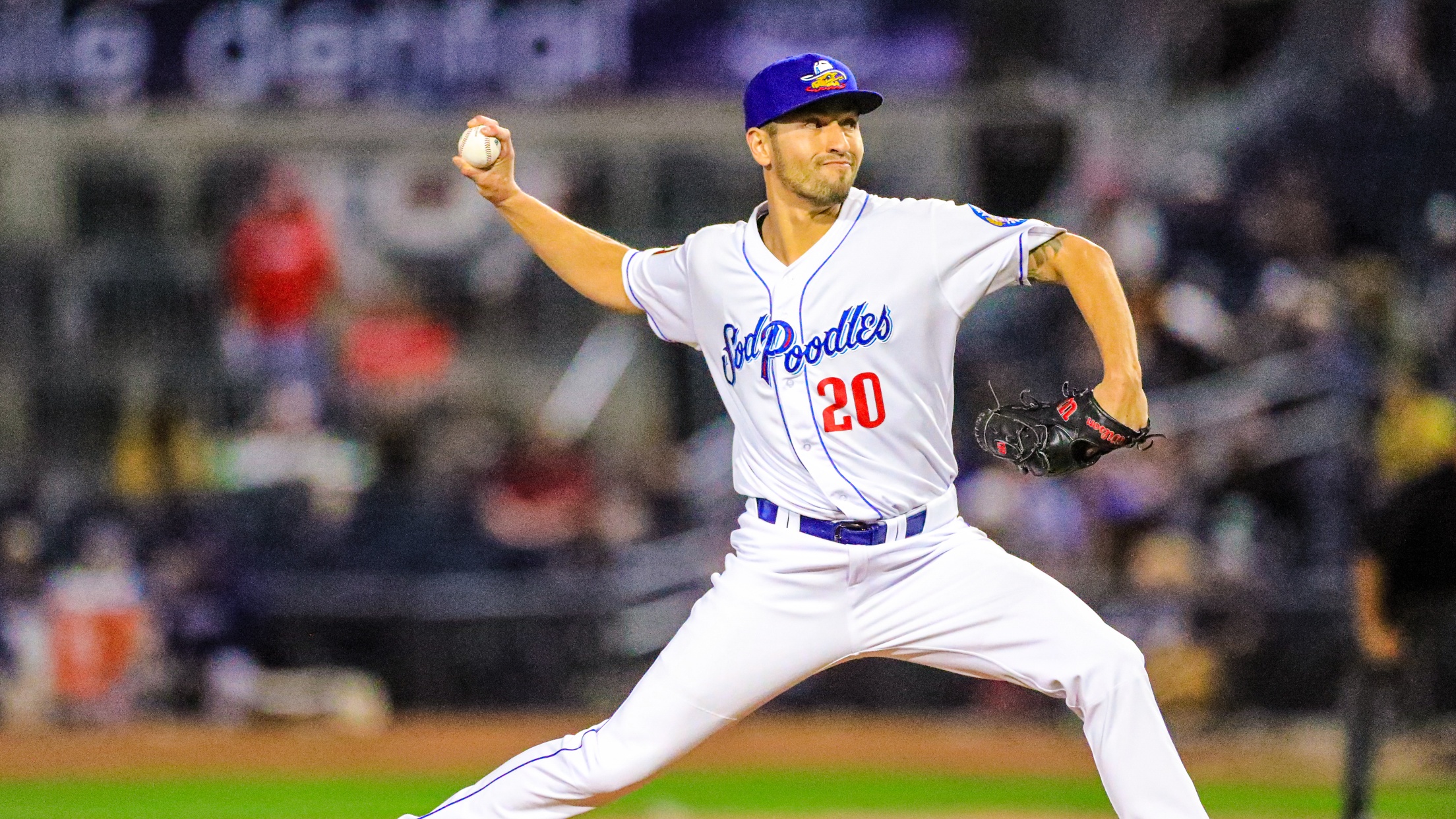 San Antonio, Texas (May 24, 2023) – The Amarillo Sod Poodles suffered a 4-3 walk off loss to the San Antonio Missions on Wednesday night at Nelson Wolff Stadium. For the second time in as many games, Ryan Bliss led off the contest with a hit. This time, he was
Sod Poodles Drop Game One In San Antonio
Bliss Collects Another Three Hits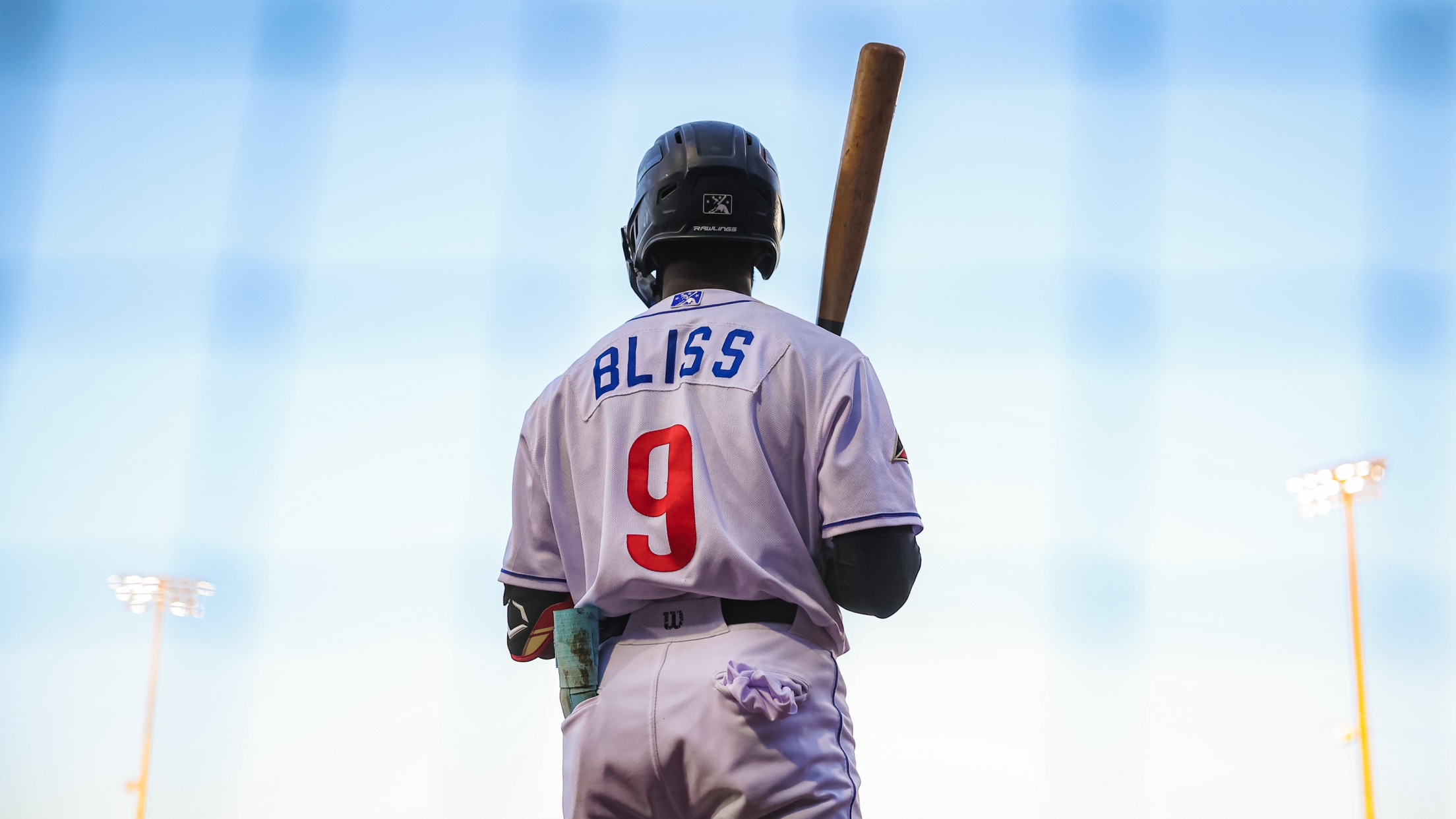 San Antonio, Texas (May 23, 2023) – Amarillo dropped Tuesday's series opener against the Missions 14-4 in San Antonio in game one of the six-game series. The Sod Poodles collected eight hits and were paced by Ryan Bliss who tallied three hits in the loss. An Amarillo leadoff triple was
Patrick Spins Gem As Sod Poodles Close Series With Win
Right-Hander Earns First Win This Season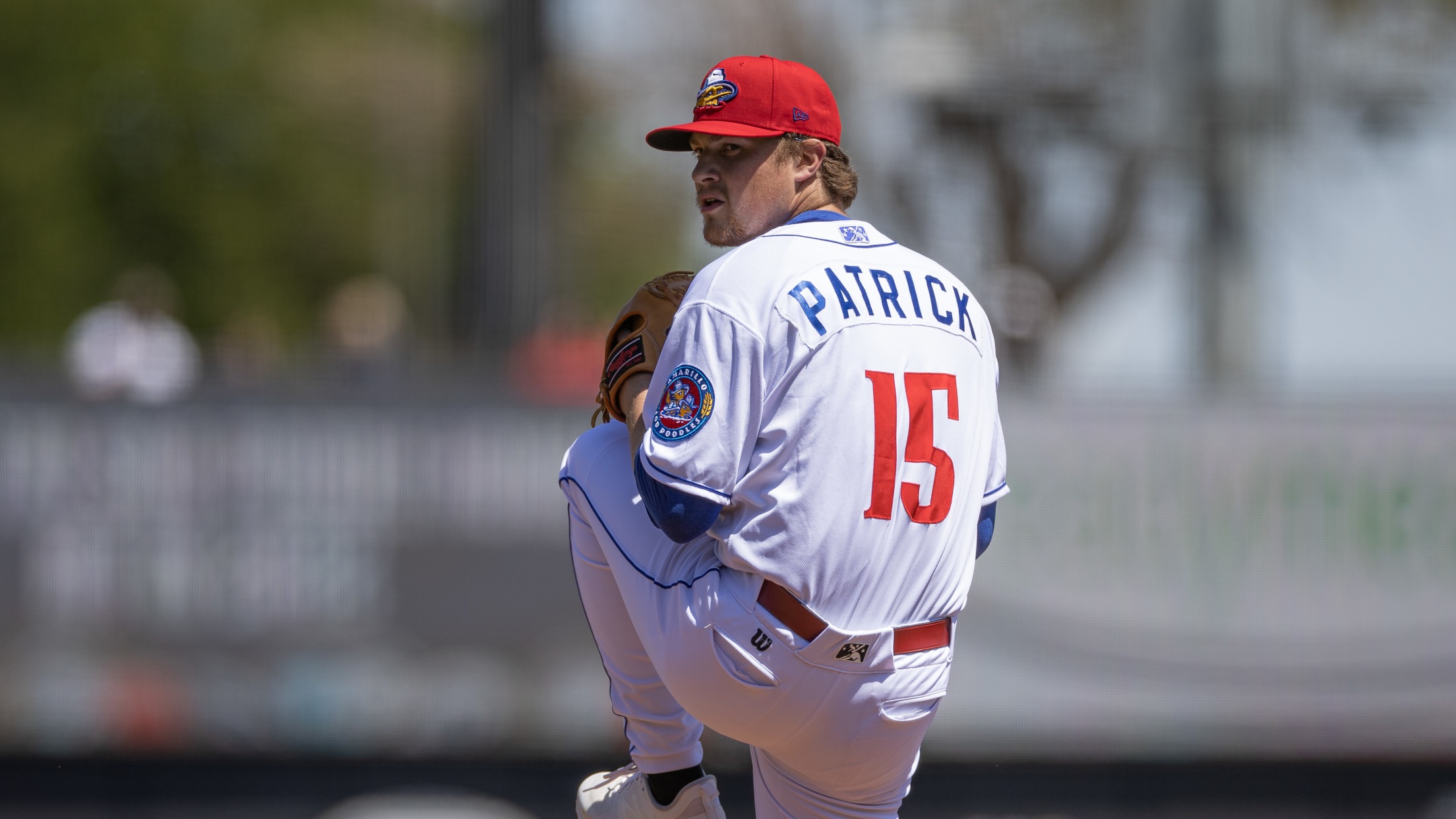 Frisco, Texas (May 21, 2023) – The Amarillo Sod Poodles concluded their series against Frisco with a 3-1 win on Sunday. Amarillo starter Chad Patrick worked a season-high in innings pitched and earned his first win of the year in the process. Neither team mustered much in the day's opening
Amarillo Jumps Out Front Early, Can't Escape Frisco Walk-Off
Zach Davies Strikes Out Seven In First Rehab Start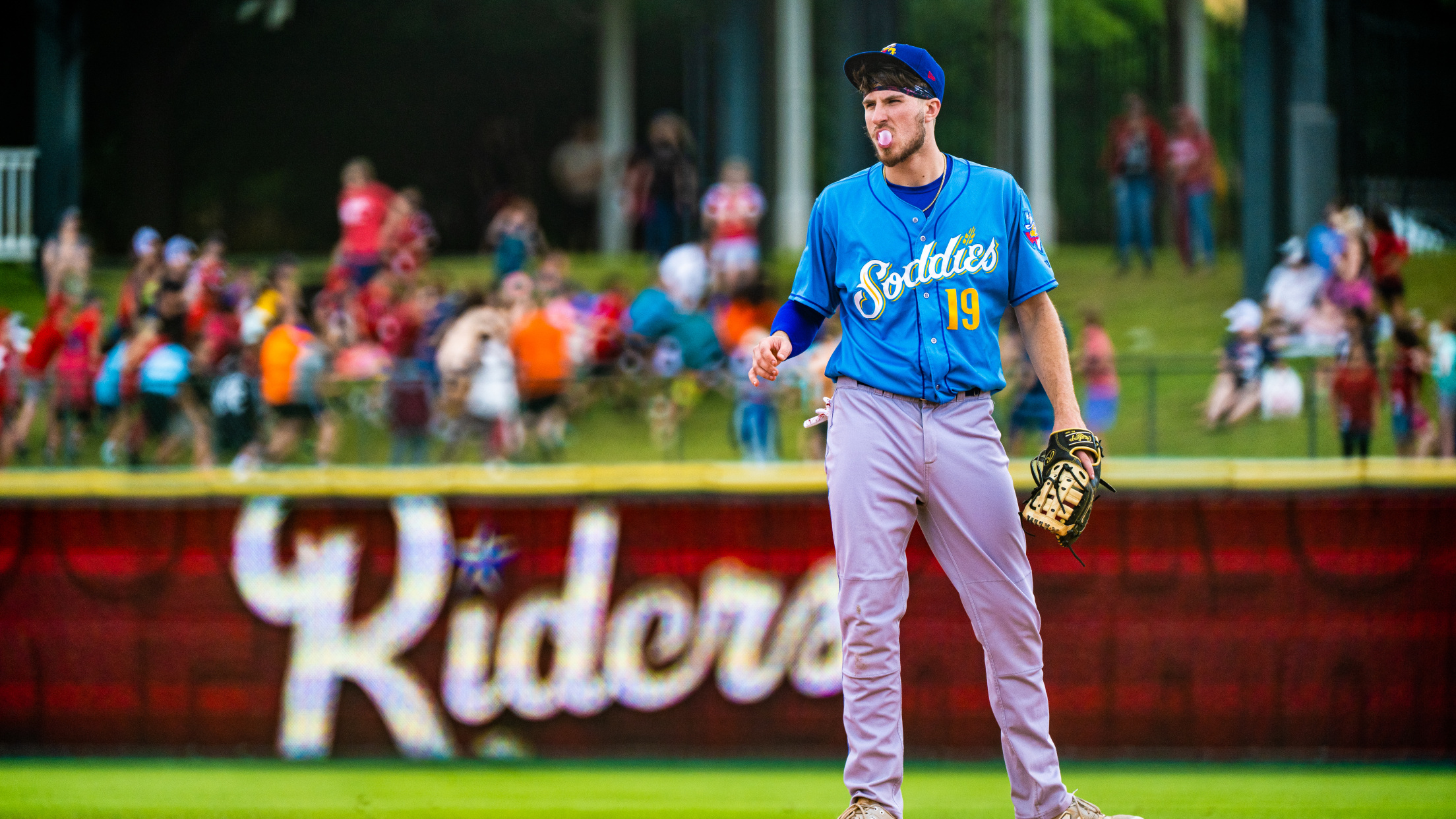 Frisco, Texas (May 20, 2023) – The Amarillo Sod Poodles dropped their Saturday night tilt against the Frisco RoughRiders 8-7 in extra innings. Amarillo was held scoreless through the later innings until plating the go-ahead run in the top of the 10th. Before RHP Zach Davies took the mound in
Del Castillo Tallies Two Knocks in Win
Albright Tosses Five, Earns Second Straight Winning Decision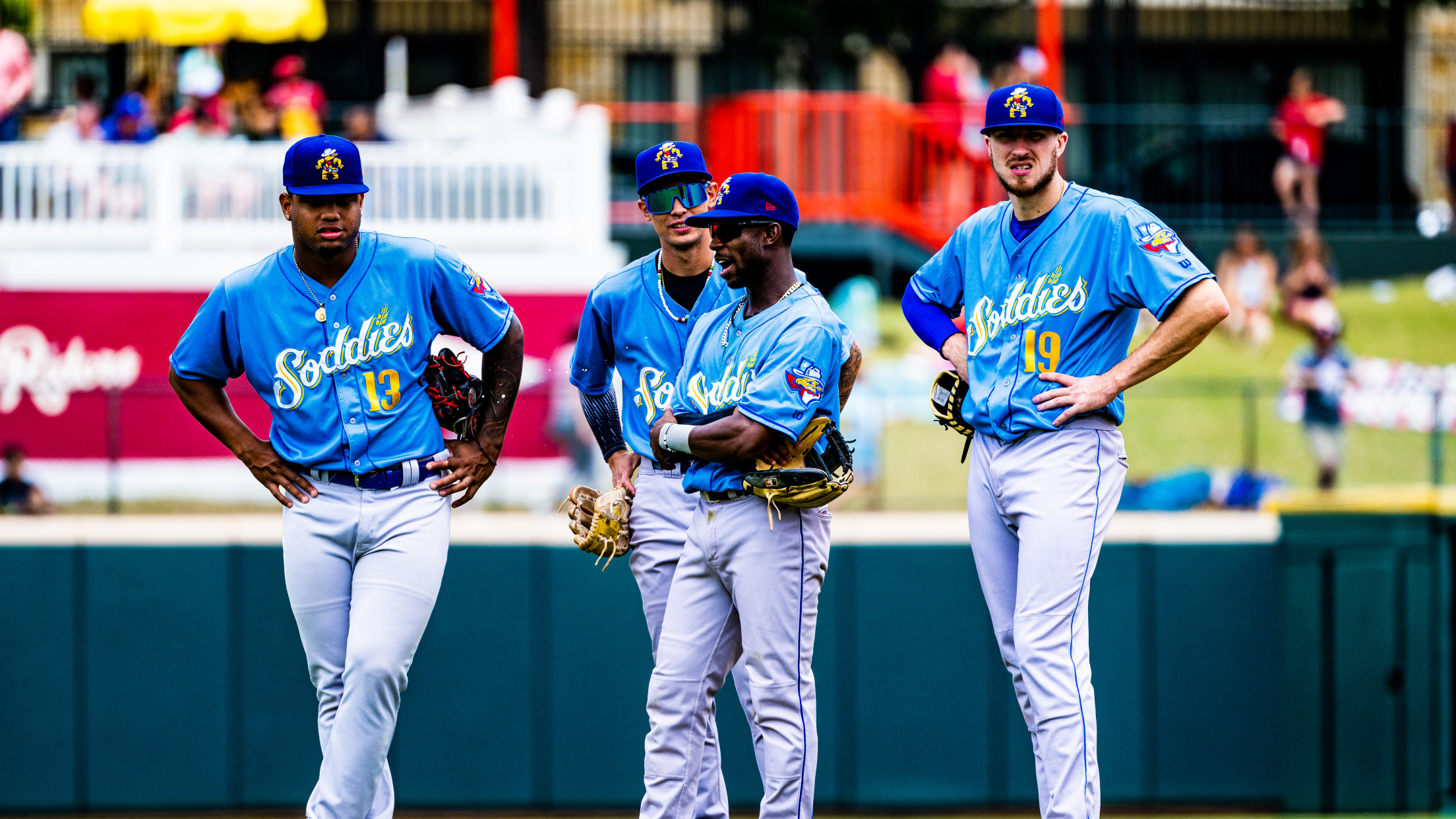 Frisco, Texas (May 19, 2023) – The Amarillo Sod Poodles clipped the Frisco RoughRiders, 2-1, in game four under the Friday night lights. Amarillo's pitching staff logged an exceptional night on the rubber with Adrian Del Castillo coming in clutch and driving in the go-ahead run. Amarillo was retired in
Sod Poodles Drop Fourth Straight
Bliss Launches Leadoff Homer, Ties Franchise Record In Process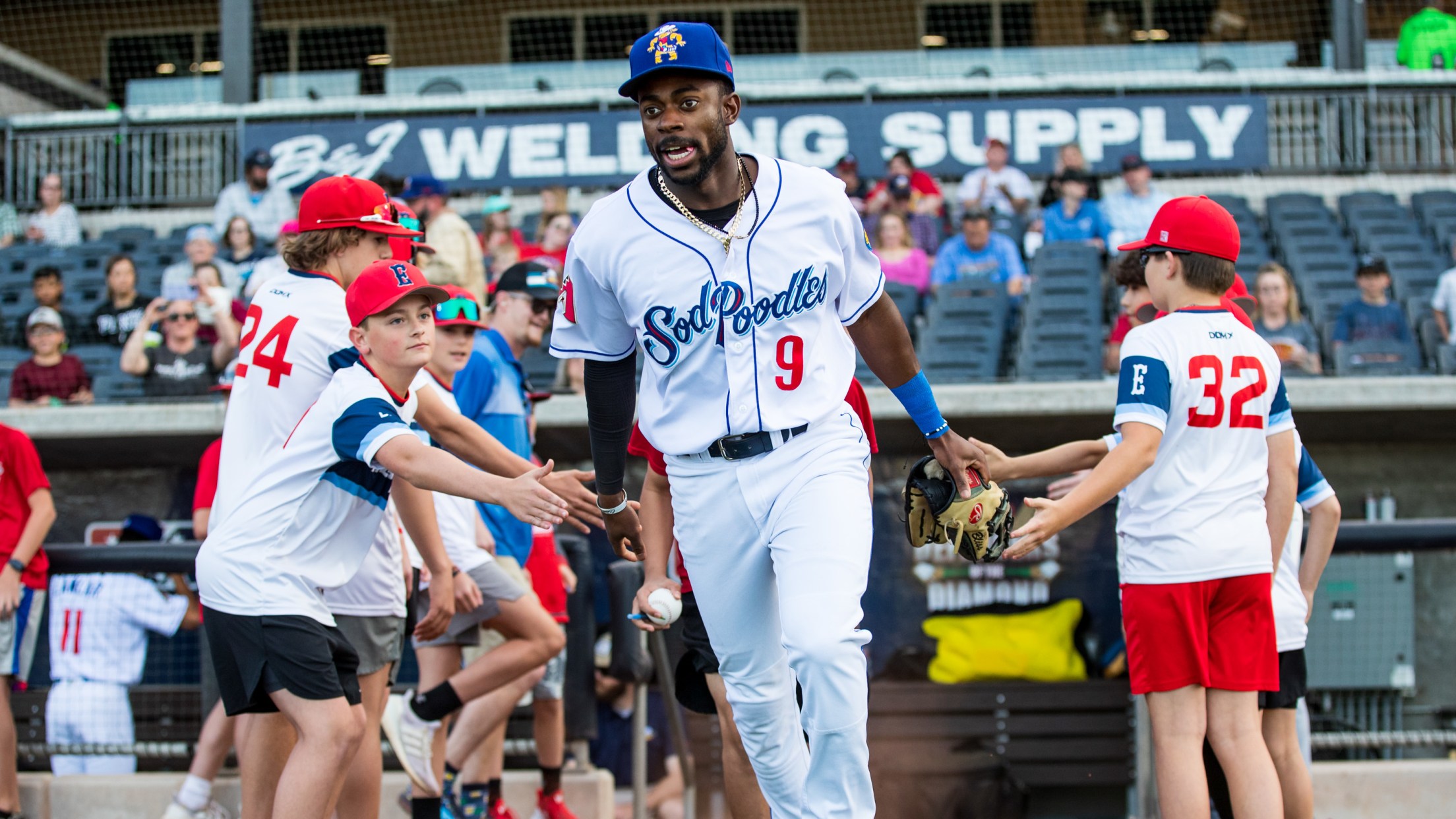 Frisco, Texas (May 18, 2023) – The Amarillo Sod Poodles dropped game three, 7-1, to the Frisco RoughRiders on Thursday after being held to just two hits for the second time this series. Ryan Bliss secured the lead for Amarillo early in the top of the first. The former Auburn
Soddies Sunk in Frisco, Drop Game Two
Roberts Homers in Return to Amarillo Lineup
Frisco, Texas (May 17, 2023) – The Amarillo Sod Poodles fell to the Frisco RoughRiders, 10-4, and dropped their third-straight on Wednesday night. The Soddies and the RoughRiders were neck-and-neck in the box score before an eight-run fifth inning from Frisco pushed the win out of reach. Caleb Roberts was