Sod Poodles Mourn Loss of Long-Time Owner Dave Elmore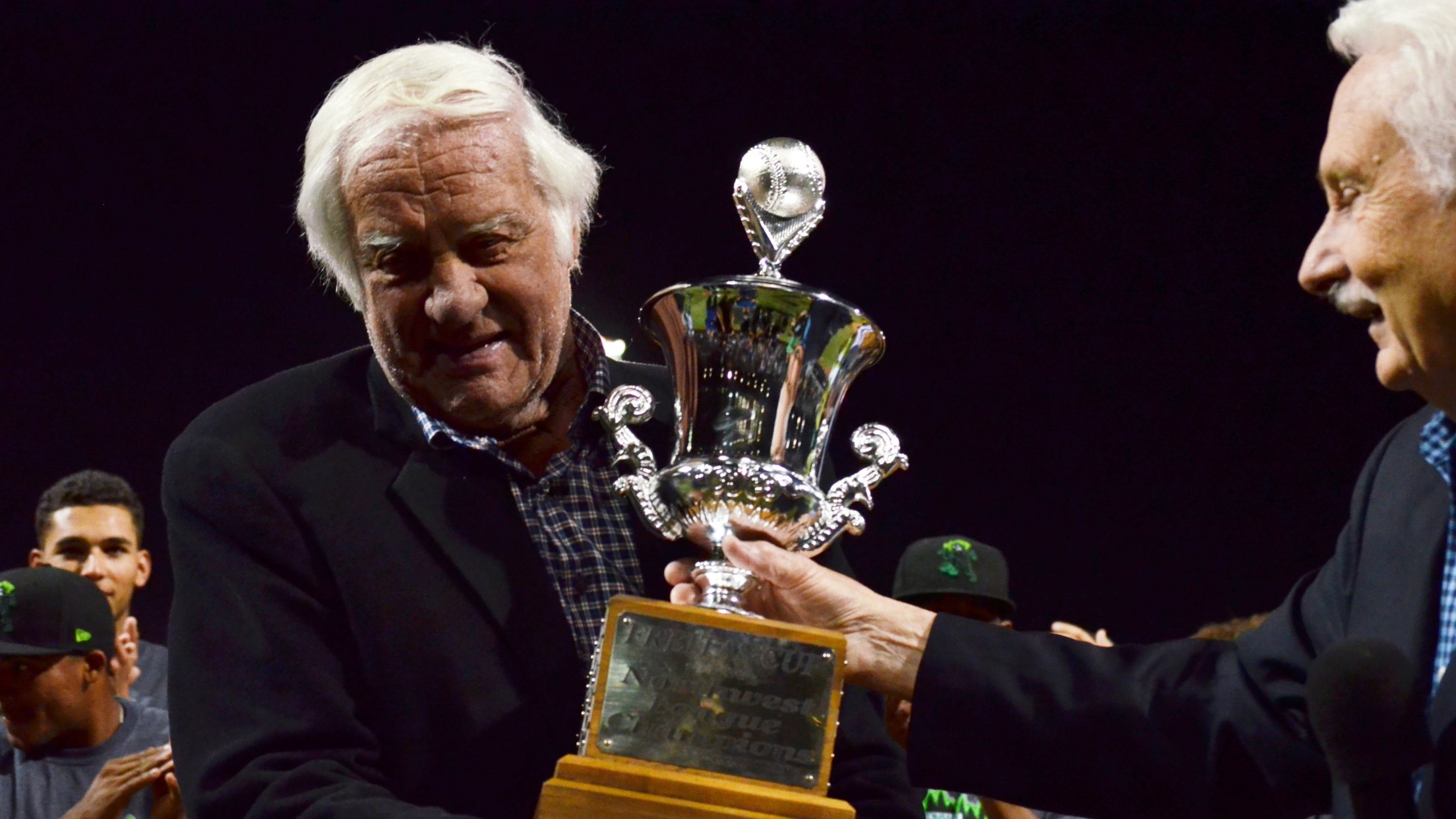 Palm Desert, Calif. – It is with deep sadness that we announce the passing of David Elmore, a visionary entrepreneur, and a cherished member of the professional sports community. Dave leaves behind an immense void in the world of business, philanthropy, the Olympics, and his profound impact on professional baseball
Palm Desert, Calif. – It is with deep sadness that we announce the passing of David Elmore, a visionary entrepreneur, and a cherished member of the professional sports community. Dave leaves behind an immense void in the world of business, philanthropy, the Olympics, and his profound impact on professional baseball and hockey. He will be remembered not only for his remarkable achievements, but also for his unwavering commitment to these sports and their global significance.
Dave Elmore created the Elmore Sports Group, a conglomerate of Minor League Baseball teams, professional hockey clubs, facilities, concessions, and special event management companies. David Elmore's passion for professional baseball was exemplified through his ownership of numerous minor league teams across the country. His entrepreneurial spirit and dedication to sports transformed communities and brought the joy of baseball and hockey to fans of all ages.
As the founder and owner of several minor league baseball teams, including the Eugene Emeralds, Colorado Springs Sky Sox, Inland Empire 66ers, Amarillo Sod Poodles, San Antonio Missions, Idaho Falls Chukars, Lynchburg Hillcats, Hawaiian Islanders, and Birmingham Barons, David Elmore established a lasting legacy in the world of sports. Through these teams, he created opportunities for aspiring players, entertained countless fans, and contributed to the growth and development of the sport. He was inducted into the Pacific Coast League and Texas League Halls of Fame and was recognized as King of Baseball in 2016.
Beyond his involvement in professional baseball, David Elmore's visionary leadership extended to various sports ventures. Dave Elmore had a passion for hockey, owning the Utah Grizzlies and the Idaho Falls Spud Kings. Dave along with his wife, Donna Tuttle, moved the Grizzlies from Denver to Utah, and aided West Valley City in the development of the Maverik Center in Salt Lake City, a state-of-the-art sports and entertainment arena which hosted the 2002 Winter Olympics. This multi-purpose facility became a hub for sporting events, concerts, and community gatherings, providing an unforgettable experience for attendees and contributing to the local economy.
As we mourn the loss of David Elmore, let us also celebrate his profound contributions to professional baseball, the sports industry, and the Olympic movement. His visionary leadership, unwavering commitment, and entrepreneurial spirit have left an indelible mark, igniting the passion for sports in communities and fostering a legacy of excellence and inclusivity.
"Baseball has lost a true legend in our industry and on a personal level I've lost a very dear friend," said Sod Poodles President & General Manager, Tony Ensor. "Dave to so many of us was a bigger-than-life personality. He was a leader, mentor, friend, and rare personality who always made others his priority. He took genuine joy in making others happy and that made him very special. Dave taught so many of us that our teams were more than businesses, but our stadiums were meant to be places for our communities to celebrate together and create lasting joyful memories. I will miss him dearly, and his memory will never fade as we work tirelessly to continue his legacy."