Wednesday's Game Suspended In 5th Inning Due to Rain
Tawa, Del Castillo Each Homer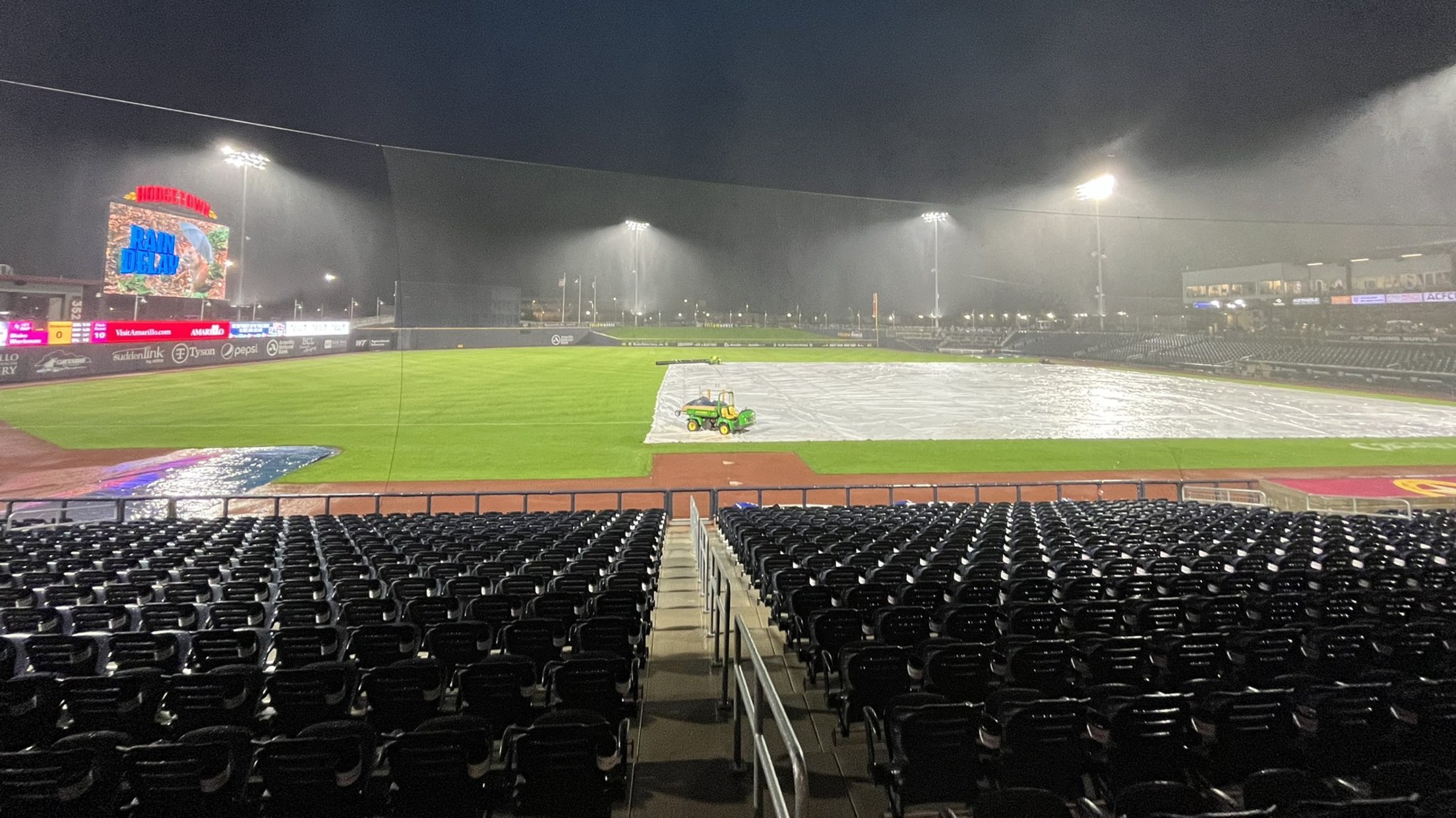 Amarillo, Texas (May 31, 2023) – Wednesday's Amarillo Sod Poodles versus Springfield Cardinals game at HODGETOWN has been suspended due to weather in the top of the 5th inning. The game will continue where play was stopped, with the Cardinals up to bat with two outs, leading 7-4. The game
Amarillo, Texas (May 31, 2023) – Wednesday's Amarillo Sod Poodles versus Springfield Cardinals game at HODGETOWN has been suspended due to weather in the top of the 5th inning.
The game will continue where play was stopped, with the Cardinals up to bat with two outs, leading 7-4.
The game will resume tomorrow, Thursday, June 1, starting at 5:05 p.m. Following the completion of the first game, a seven-inning game will start approximately 30 minutes after the final out of game one.
Fans are encouraged to keep their tickets from Wednesday's suspended game and return them to the HODGETOWN Box Office to receive a voucher that can be redeemed for a future game in a comparable seat location. Those vouchers can be used for Thursday's shortened doubleheader, or any future Sod Poodles game excluding July 3rd or September 16th.