Travelers Announce Front Office Promotions
Sophie Ozier named permanent General Manager; Two promoted to Assistant GM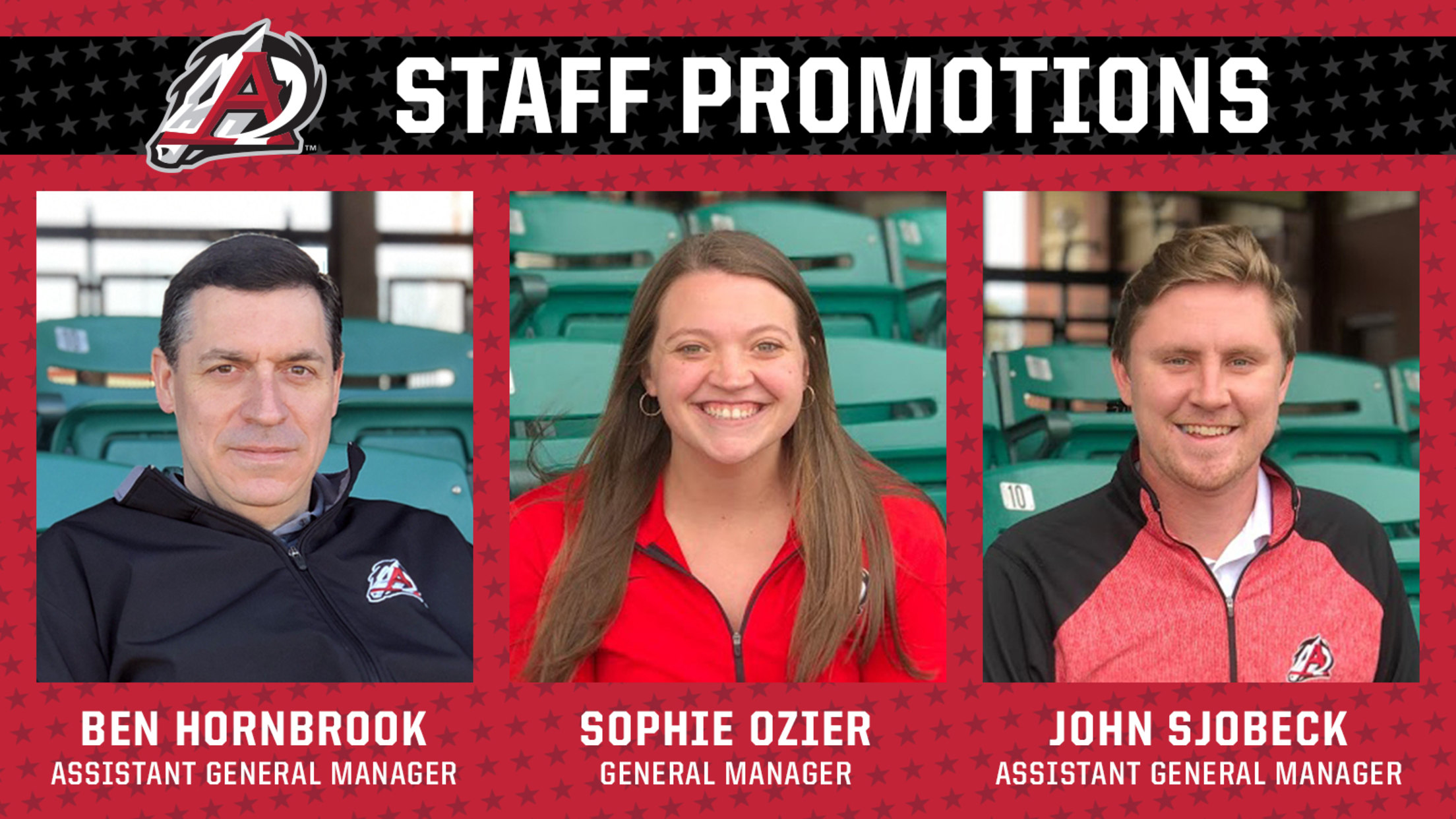 The Arkansas Travelers and CEO Rusty Meeks are proud to announce recent promotions involving the Travelers' front office staff. Sophie Ozier has been named General Manager of the club. She had been working in that role on an interim basis since July 1. Ozier joined the Travelers in January of
Travs Announce Formation of Non-Profit Youth Foundation
Lance Restum will serve as Executive Director of newly created organization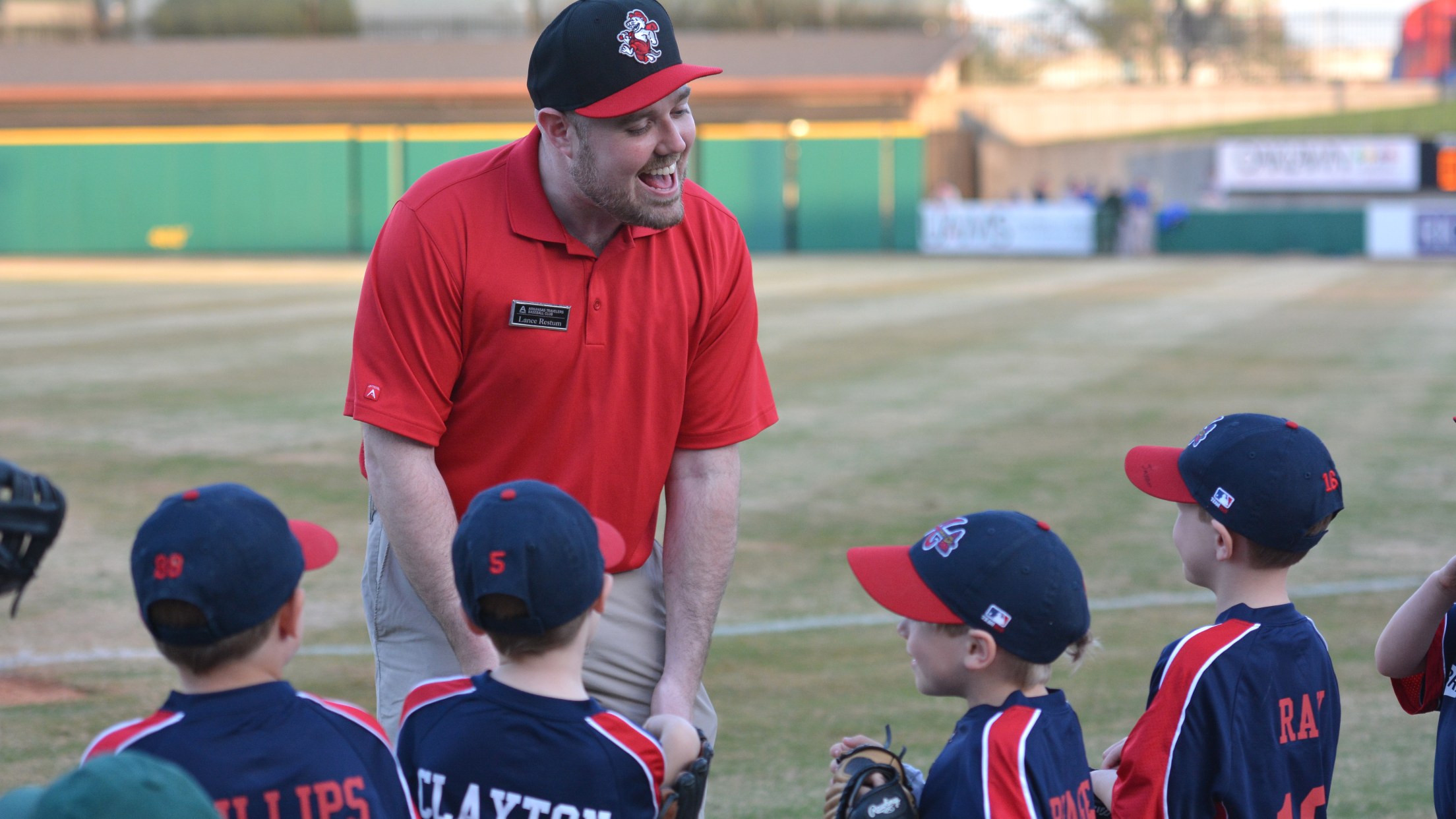 The Arkansas Travelers Baseball Club is excited to announce the establishment of the Arkansas Travelers Youth Foundation, a 501 (c)(3) public charity that will serve as the official team charity of the Arkansas Travelers. The creation of the foundation allows the Travs to help foster an environment where baseball and
Travs 2022 Home Game Times Released
69 game home schedule includes adjusted start times from previous seasons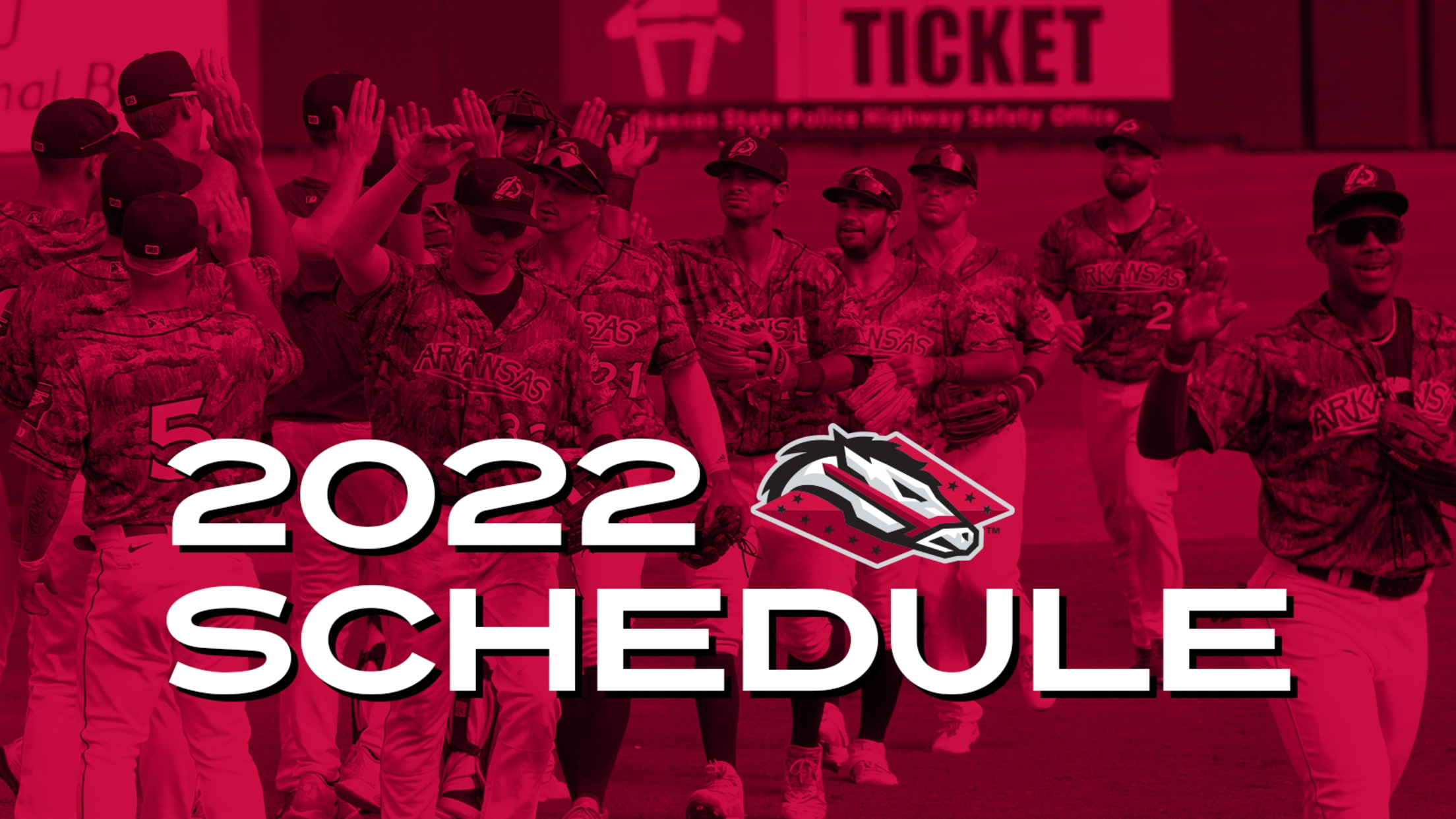 Home game times for the Arkansas Travelers 2022 season were announced today. Opening Night of the home schedule at Dickey-Stephens Park is set for a special 6:05 p.m. first pitch on Monday April 11. Standard home game times for the 2022 season have changed from past years. Tuesday through Thursday
2 Travs Voted As League All-Stars
Julio Rodriguez and Darin Gillies are honored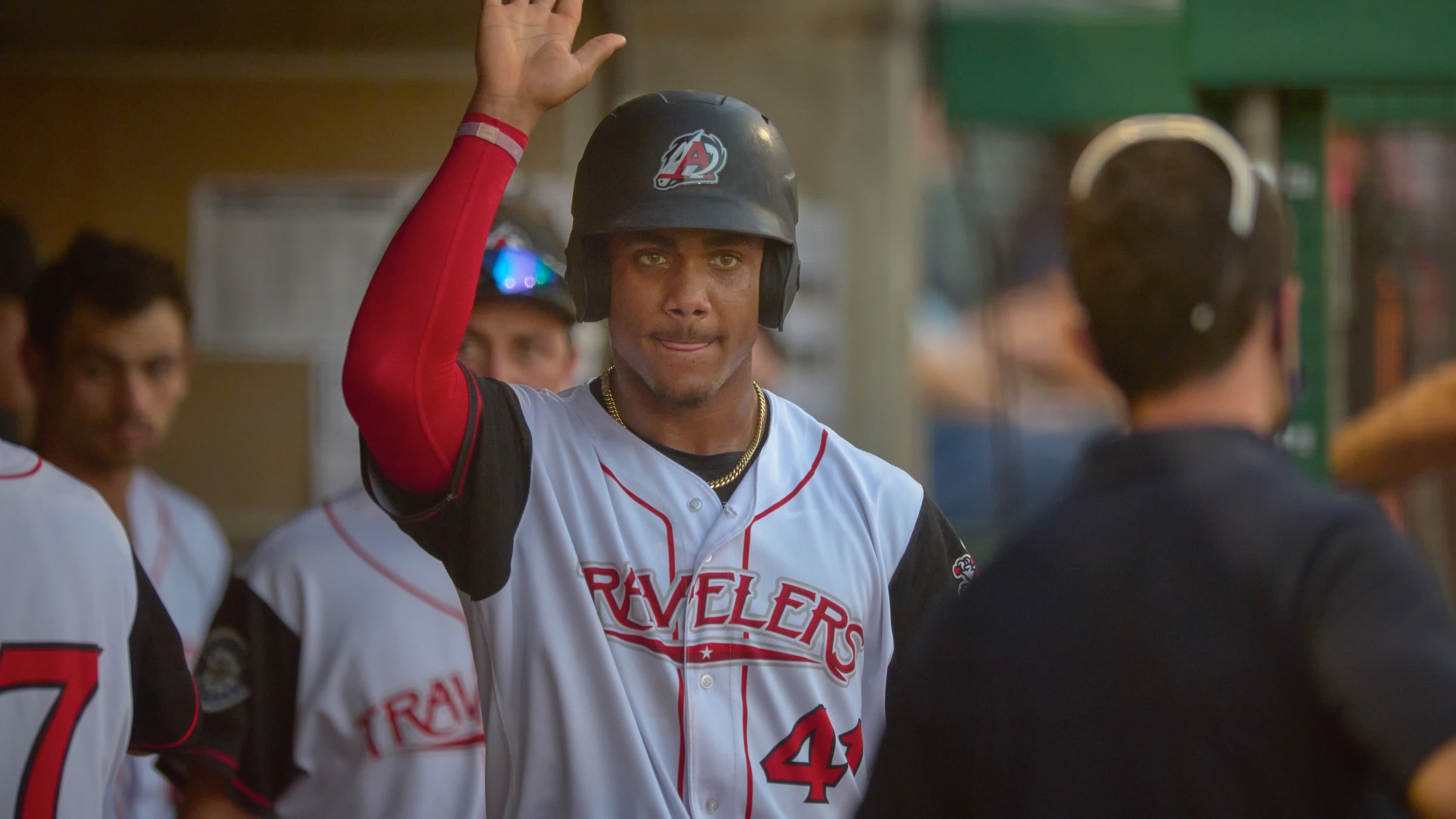 Two Arkansas Travelers, Julio Rodriguez and Darin Gillies, were named 2021 Double-A Central League Postseason All-Stars it was announced today by Minor League Baseball. Voting was done by league broadcasters, Minor League Baseball executives and select members of the media. The team consists of only 12 players (nine hitters, three
Travs Season Ends In Regular Season Finale
Quest for postseason berth falls short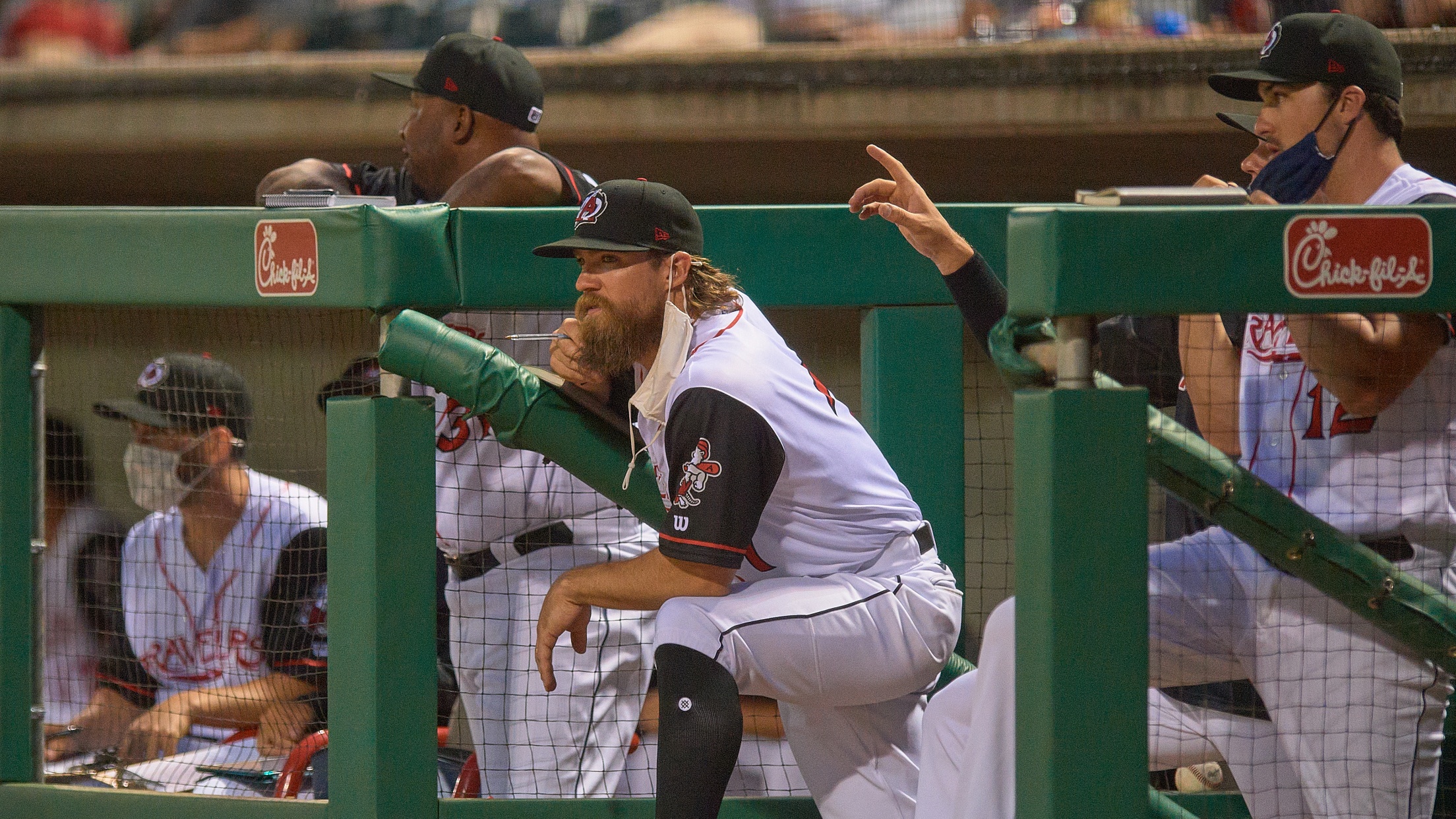 Wichita, KS—The Arkansas Travelers 2021 season came to a close on Sunday afternoon in Wichita with an 11-6 loss to the Wind Surge. Arkansas trailed almost the entire game. After scoring in the top of the first, Wichita answered with three in the bottom of the first and four more
Travs Snap Slide With Key Win At Wichita
Arkansas remains alive for postseason berth which will be decided on final day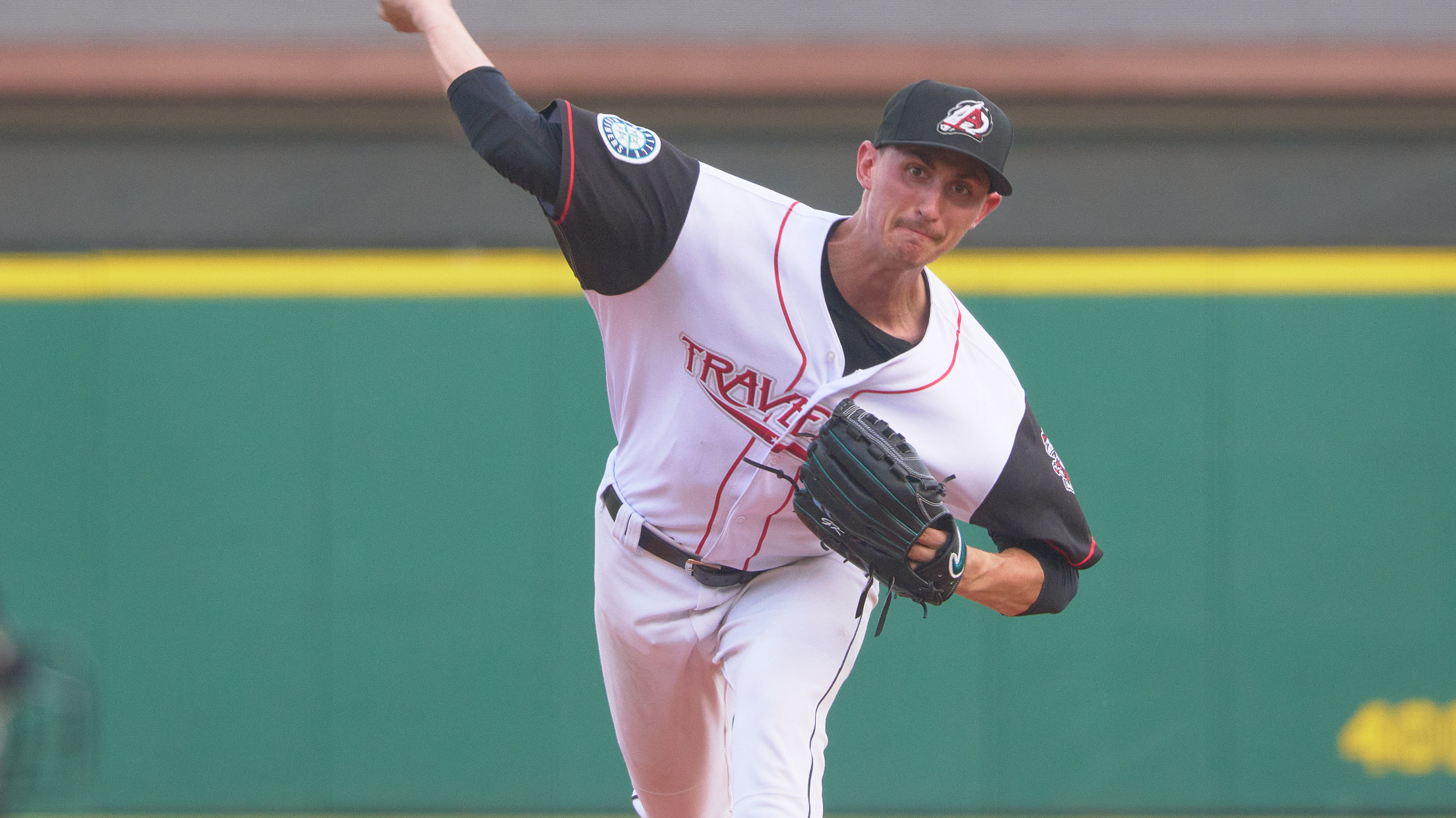 Wichita, KS—The Arkansas Travelers snapped a three game slide and kept postseason hopes alive with a 5-3 win on Saturday night over the Wichita Wind Surge. George Kirby pitched 5.2 shutout innings, striking out six while allowing just two hits and two walks. He was rewarded with his first victory
Travs Drop Third Straight
Team remains in playoff contention despite second straight one-run loss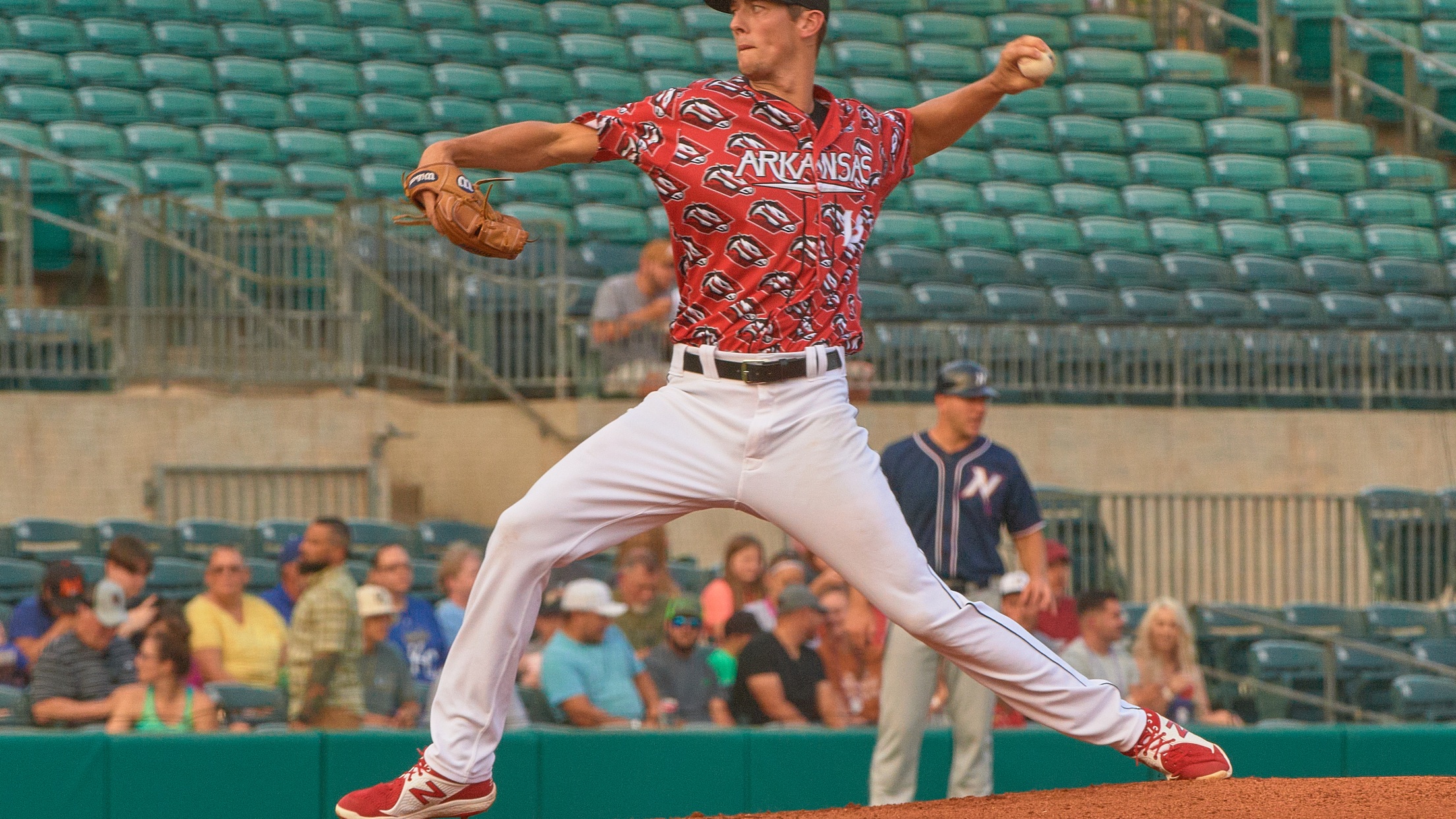 Wichita, KS—The Arkansas Travelers lost a third consecutive game as they were dropped by the Wichita Wind Surge on Friday night, 2-1. Starter Brandon Williamson was outstanding for the Travs striking out 10 over six innings and allowing only one run while working out of multiple tough situations. Wichita's Cole
Wichita Rallies For Win
Wind Surge clinch playoff berth with victory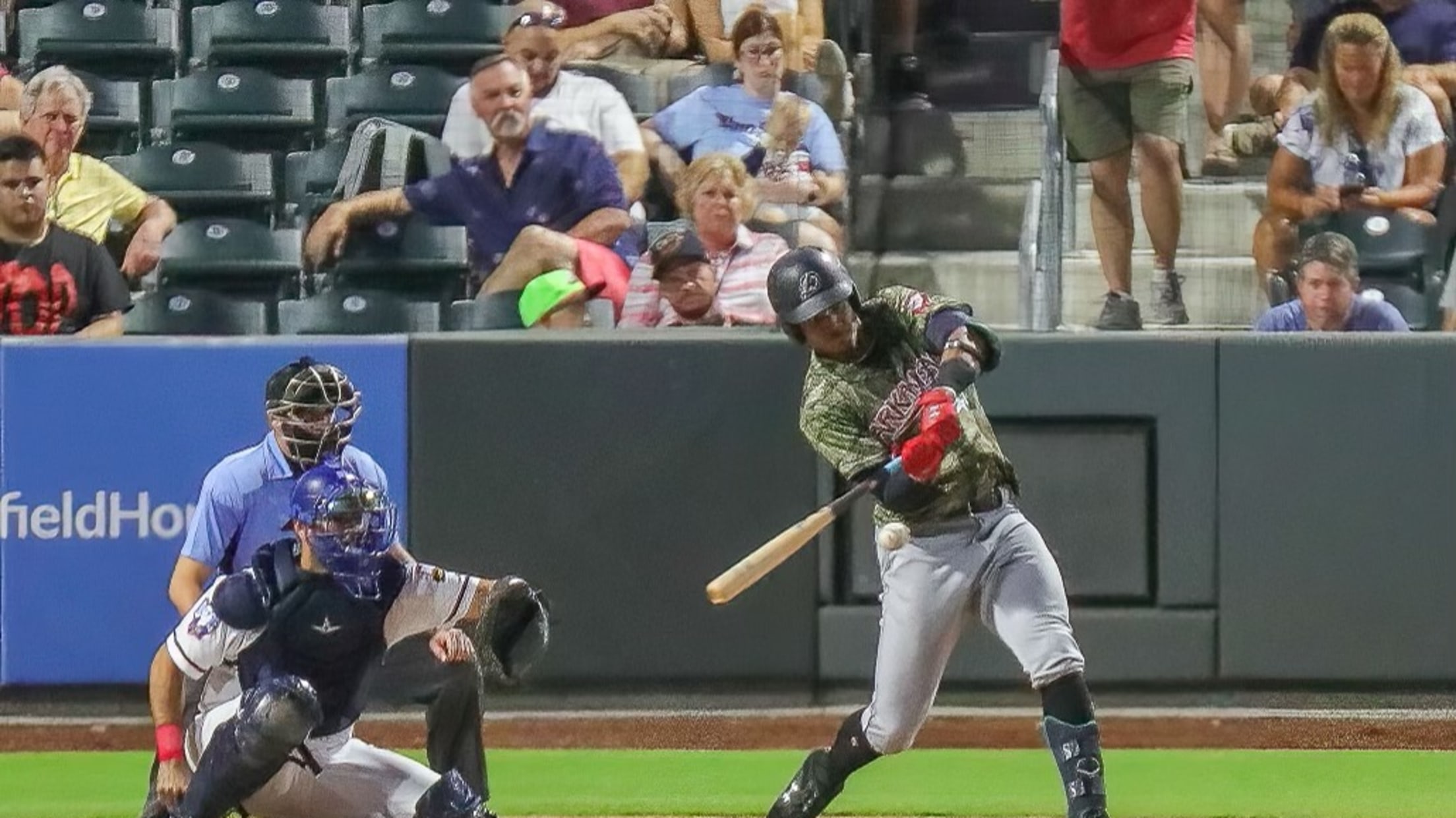 Wichita, KS—The Wichita Wind Surge came from behind to beat the Arkansas Travelers 3-2 on Thursday night and clinched the top seed in next week's league championship series. Three runs in the bottom of the sixth inning was enough for the Wind Surge to take the victory. Erik Manoah pitched
Travs Pick Up Win And Loss In Wichita
Four games now remain in season with playoff spot still up for grabs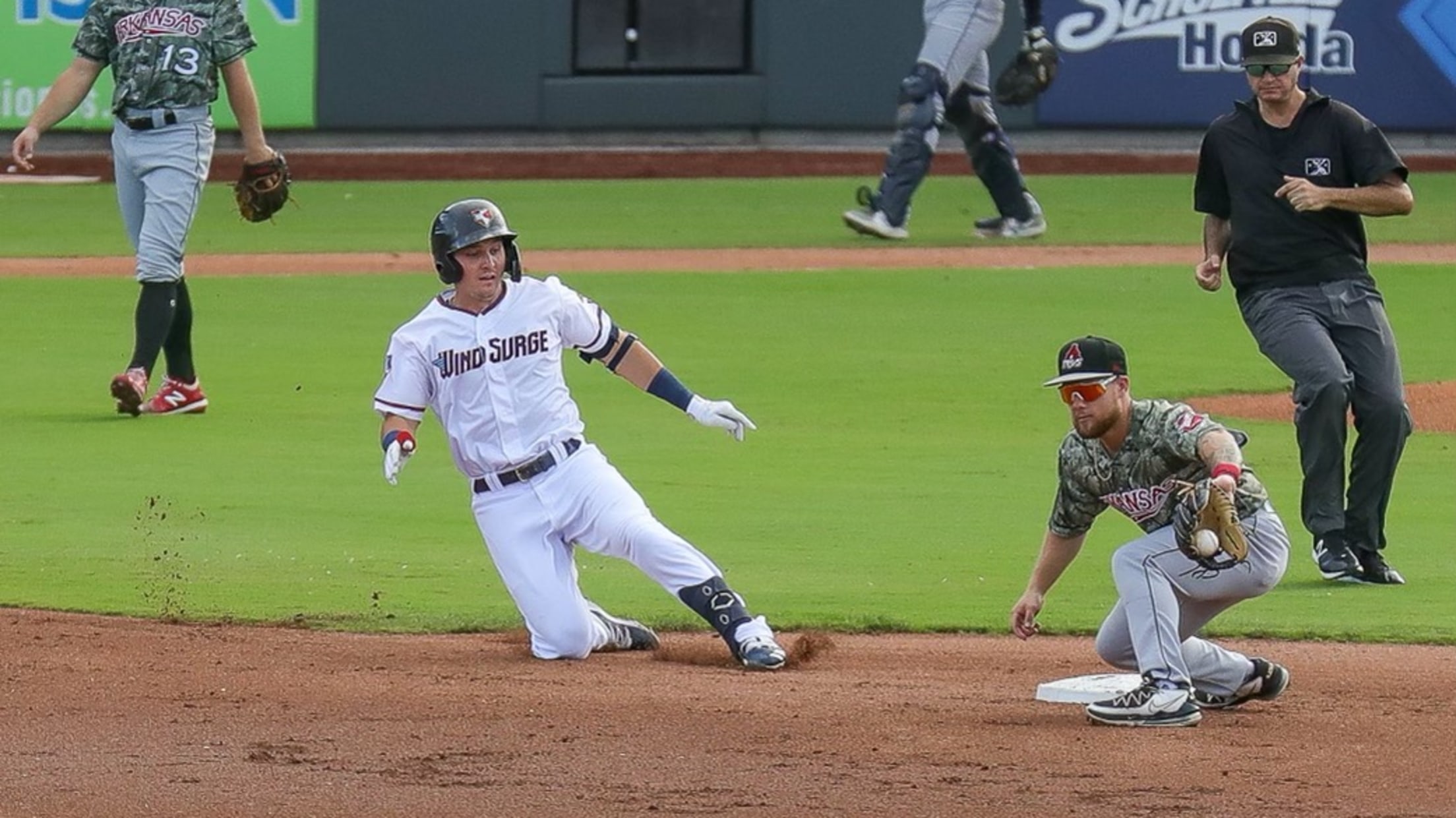 Wichita, KS—The Arkansas Travelers got a win and a loss on Wednesday night. They won the resumption of the suspended series opener, 10-5 but then failed to hold a late lead in the regular scheduled game and fell 6-4. Leading by three when the first game resumed in the top
Series Opener at Wichita Suspended
Travs will have a 3-run lead when game resumes on Wednesday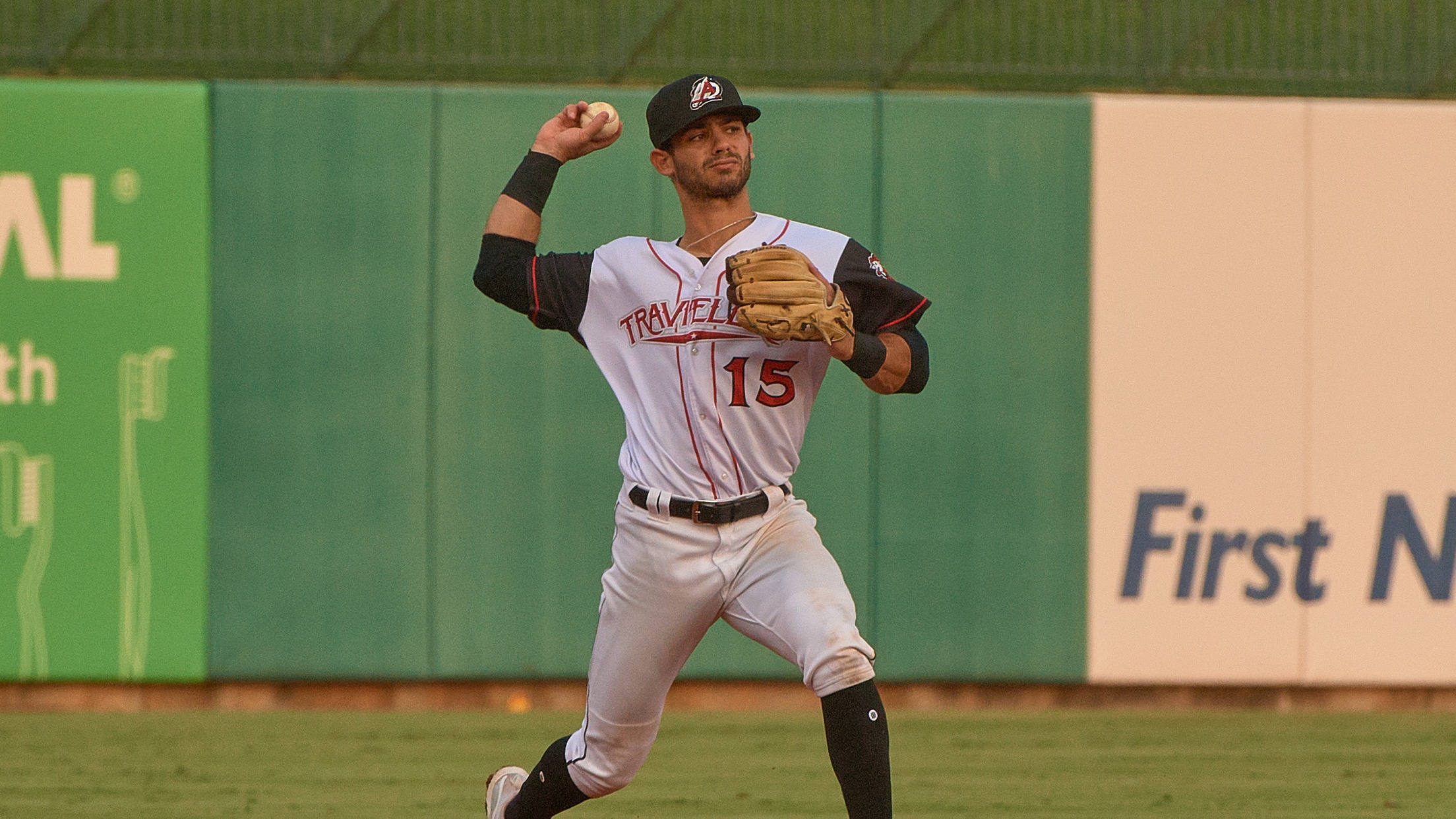 Wichita, KS—Tuesday night's game between the Arkansas Travelers and Wichita Wind Surge was suspended due to rain with two out in the top of the 5th inning. Arkansas led 4-1 when the tarp was put on the field and the game will be picked up from that point. Tuesday's game
Cards Take Down Travs, 8-1
Travs surrender three homers in second straight seven run defeat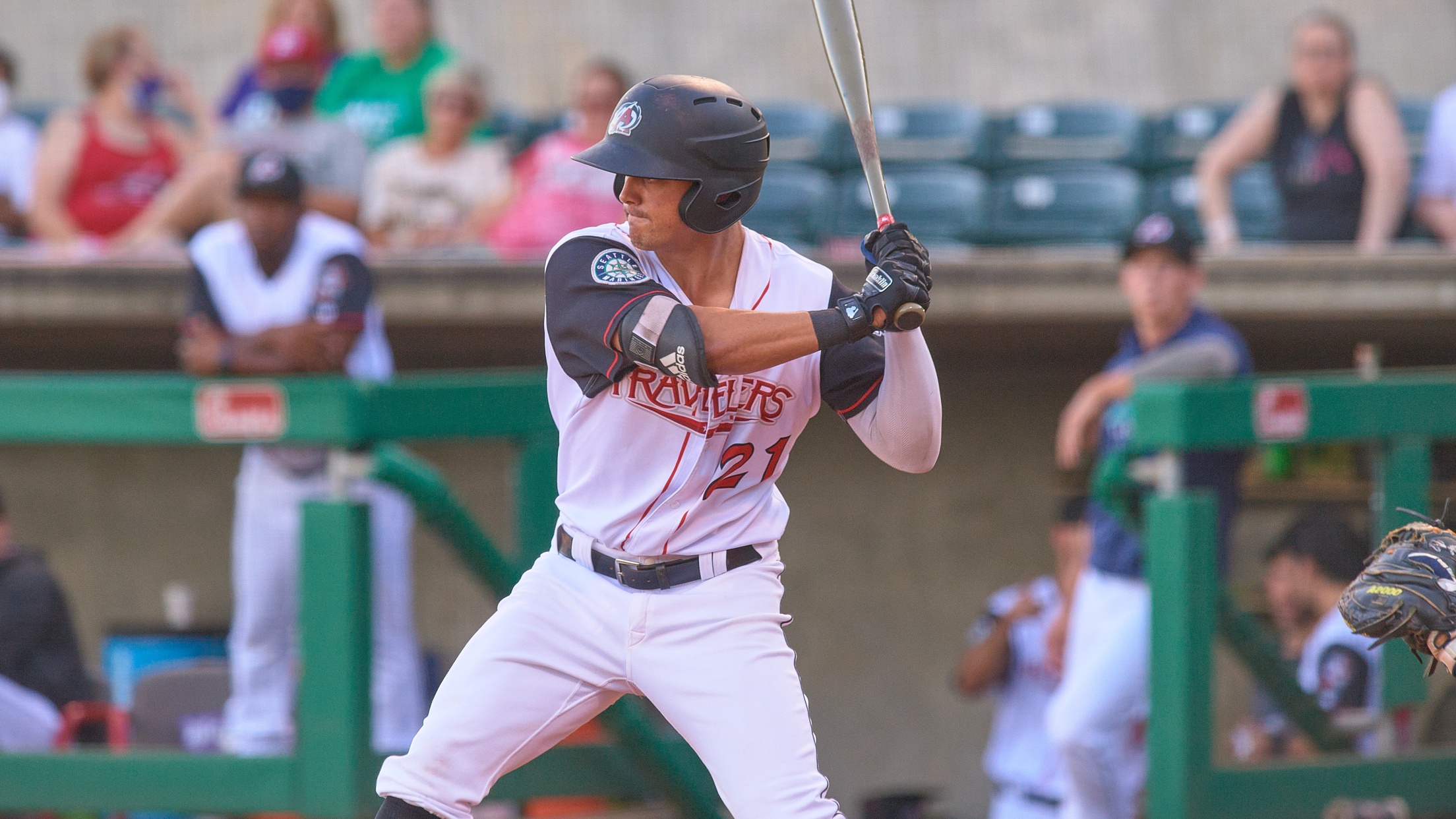 Springfield, MO—The Springfield Cardinals hit a trio of two-run homers and defeated the Arkansas Travelers 8-1 on Sunday night. Big leaguer Dakota Hudson, one year removed from Tommy John surgery, making a rehab start held the Travs to one run and two hits over five innings to get the win.
Cardinals Pull Away Late
Four home runs not enough in defeat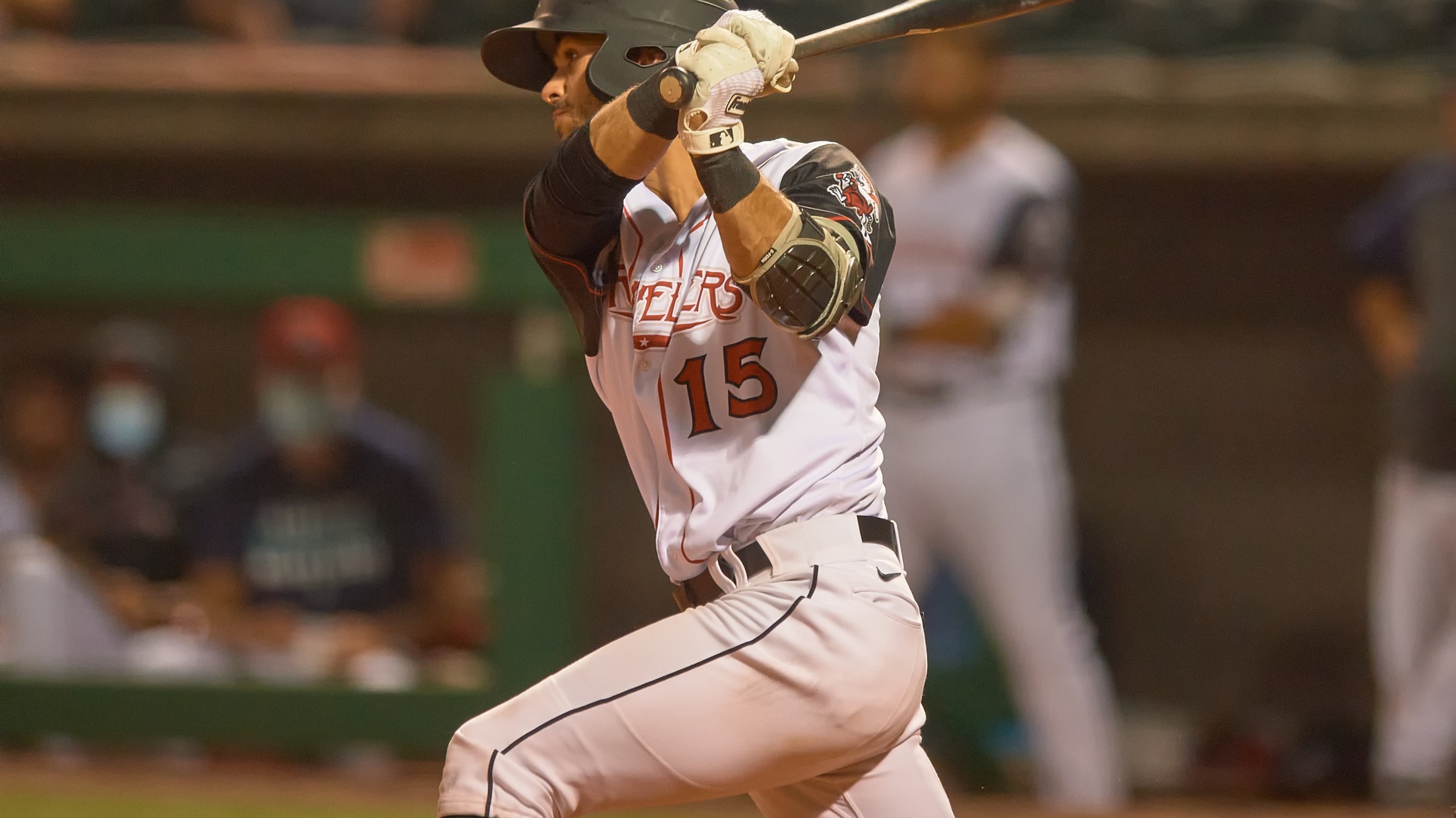 Springfield, MO—The Arkansas Travelers failed to a hold late lead and saw the Springfield Cardinals rally behind 11 consecutive runs for a 14-7 win on Saturday night. Springfield's 14 runs and 19 hits were both season highs allowed by the Travs pitching staff. Arkansas had just seven hits in the
Travs Blast 5 Homers In Blowout Win
Rodriguez and Cowan led offense with four hits each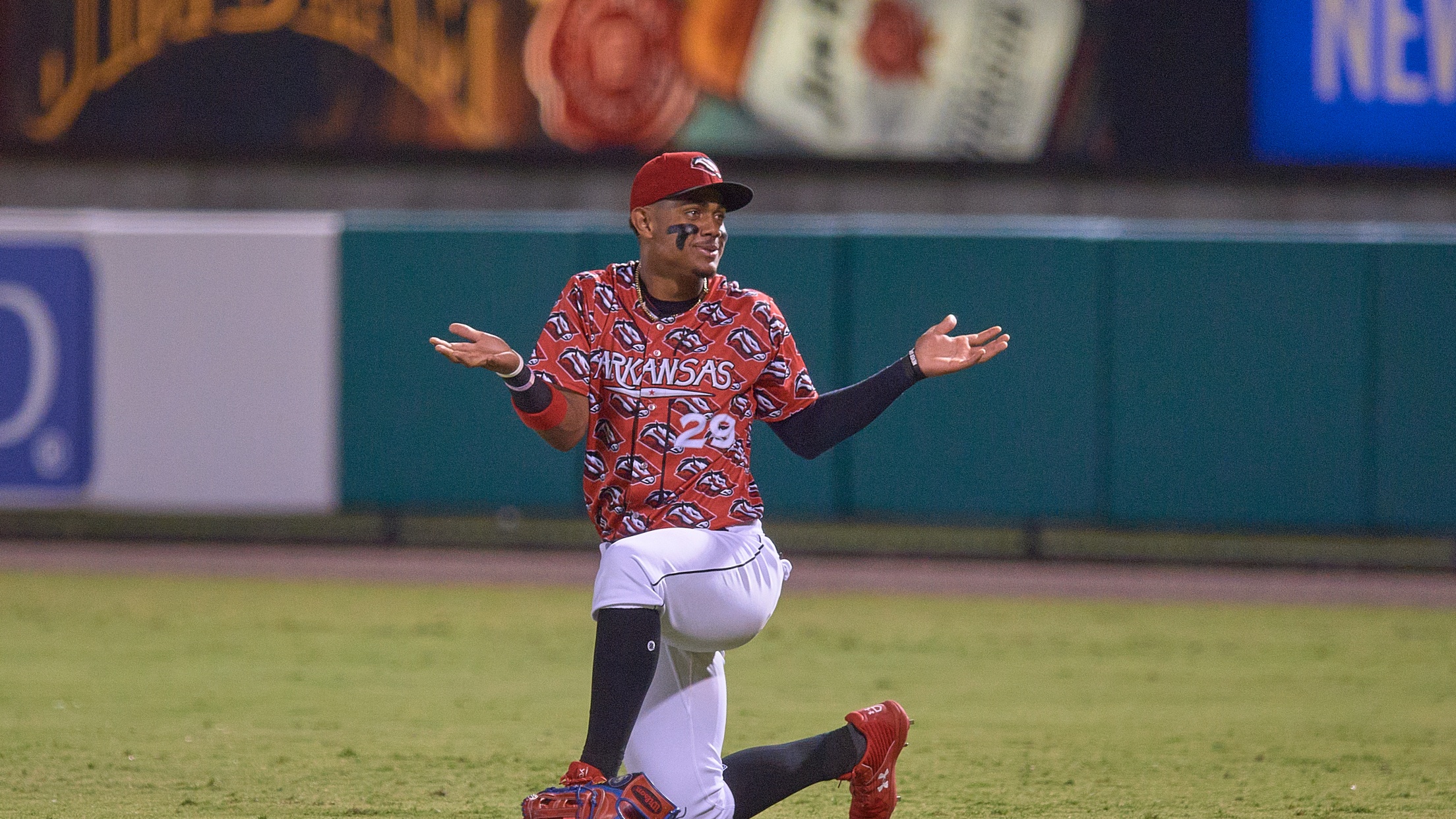 Springfield, MO—Julio Rodriguez homered twice as part of a four hit night as the Arkansas Travelers blasted the Springfield Cardinals, 12-5 on Saturday night. Jordan Cowan joined Rodriguez with a four hit night, falling a homer short of the cycle, as the Travs set season bests in hits (19) and
Travs Rally For 4-3 Win In Springfield
Arkansas remains tied for second in the league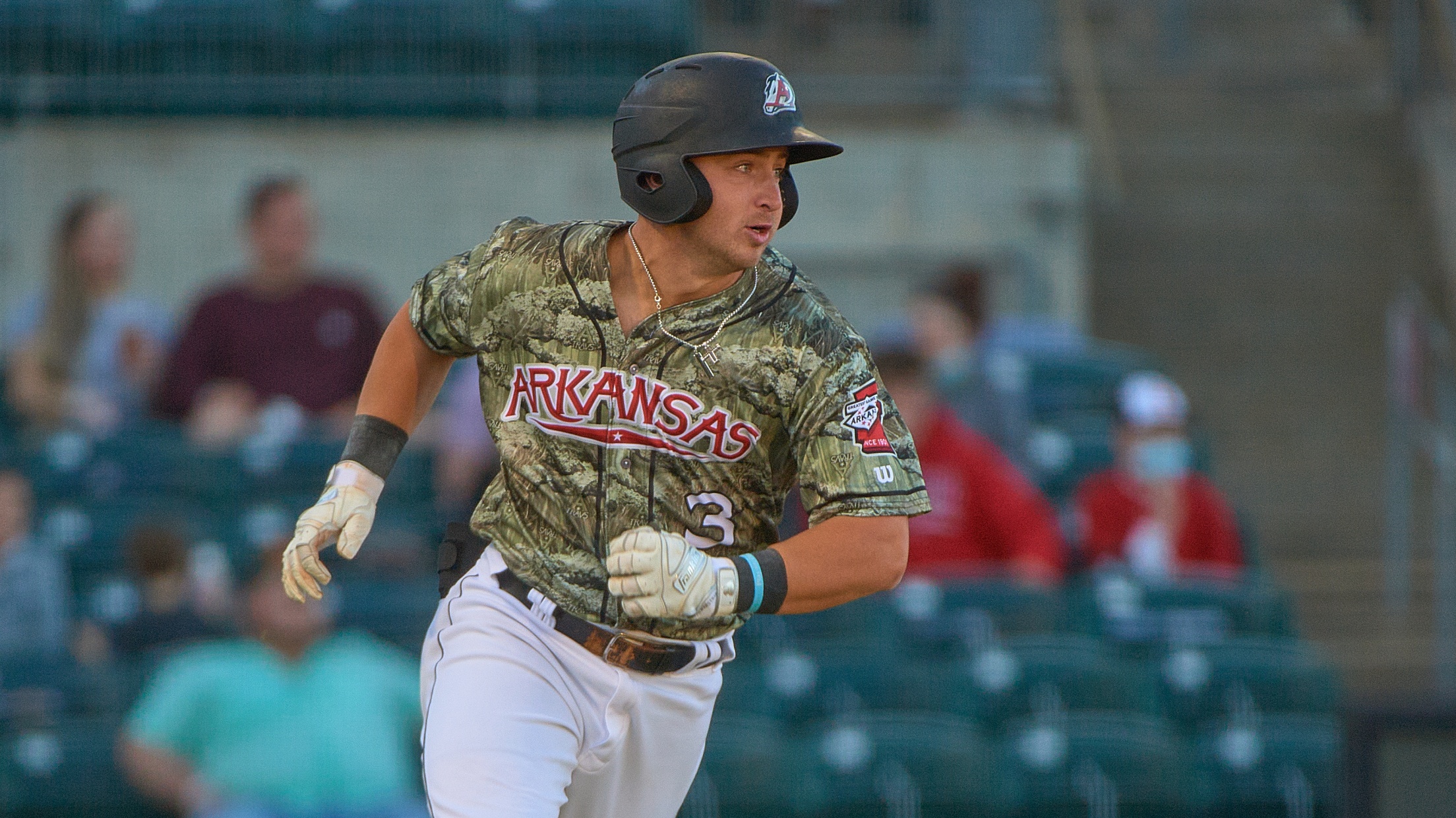 Springfield, MO—The Arkansas Travelers rallied from an early deficit and then had to hang on for a 4-3 win over the Springfield Cardinals on Thursday night. Springfield scored two in the first and the Travs didn't dent the scoreboard until Jake Scheiner led off the fifth inning with his team
Travs Blow By Cards 10-3
Arkansas rolls behind Moyers strong effort and 18 hits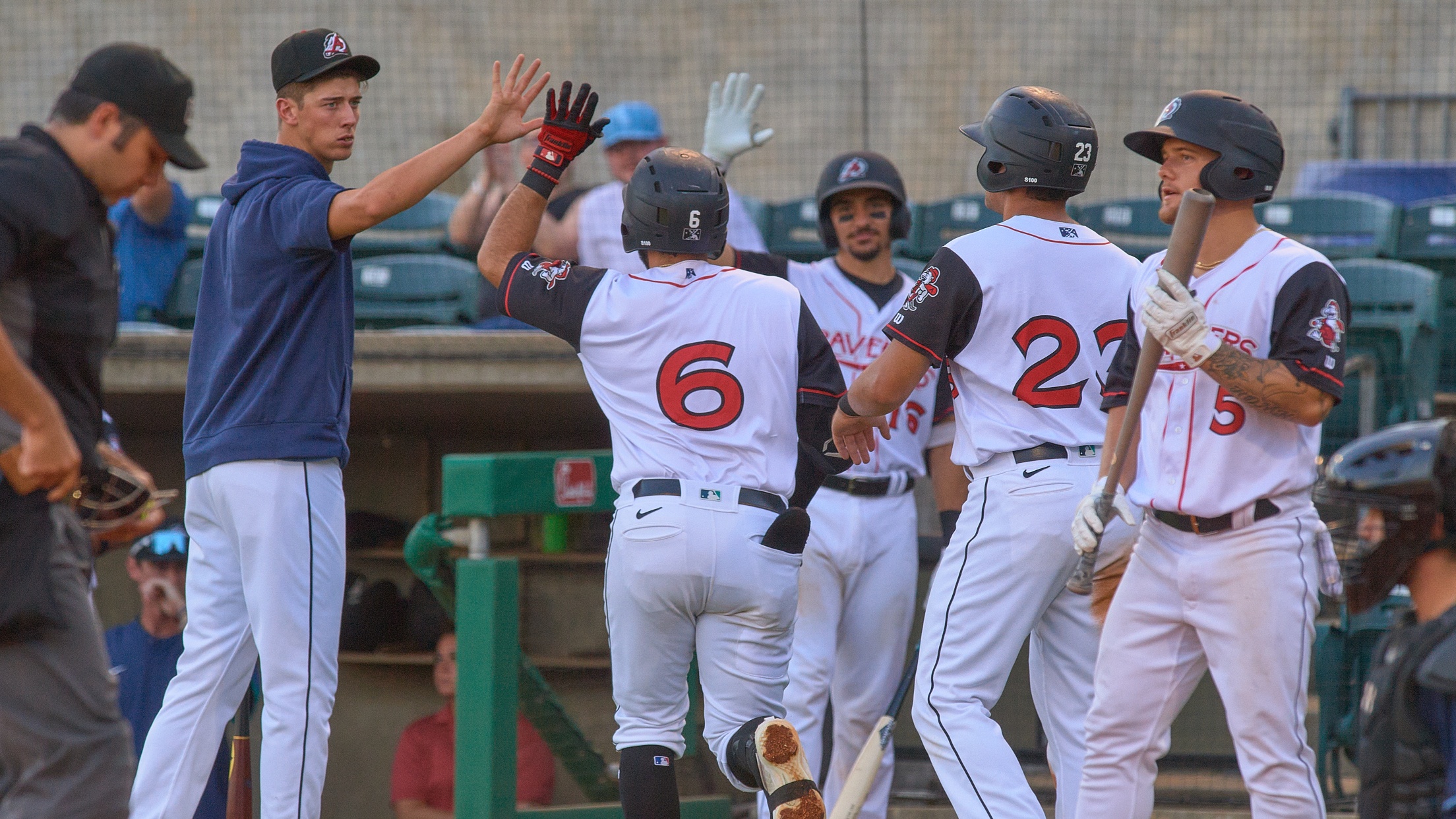 Springfield, MO—The Arkansas Travelers banged out a season high 18 hits and took advantage of six errors in routing the Springfield Cardinals, 10-3 on Wednesday night. Steven Moyers provided a stellar start as well throwing five shutout frames with five strikeouts to earn the victory. Jack Larsen paced the Travs
Travs Drop Series Opener To Cardinals In 10 Innings
Season ending roadtrip starts with a thud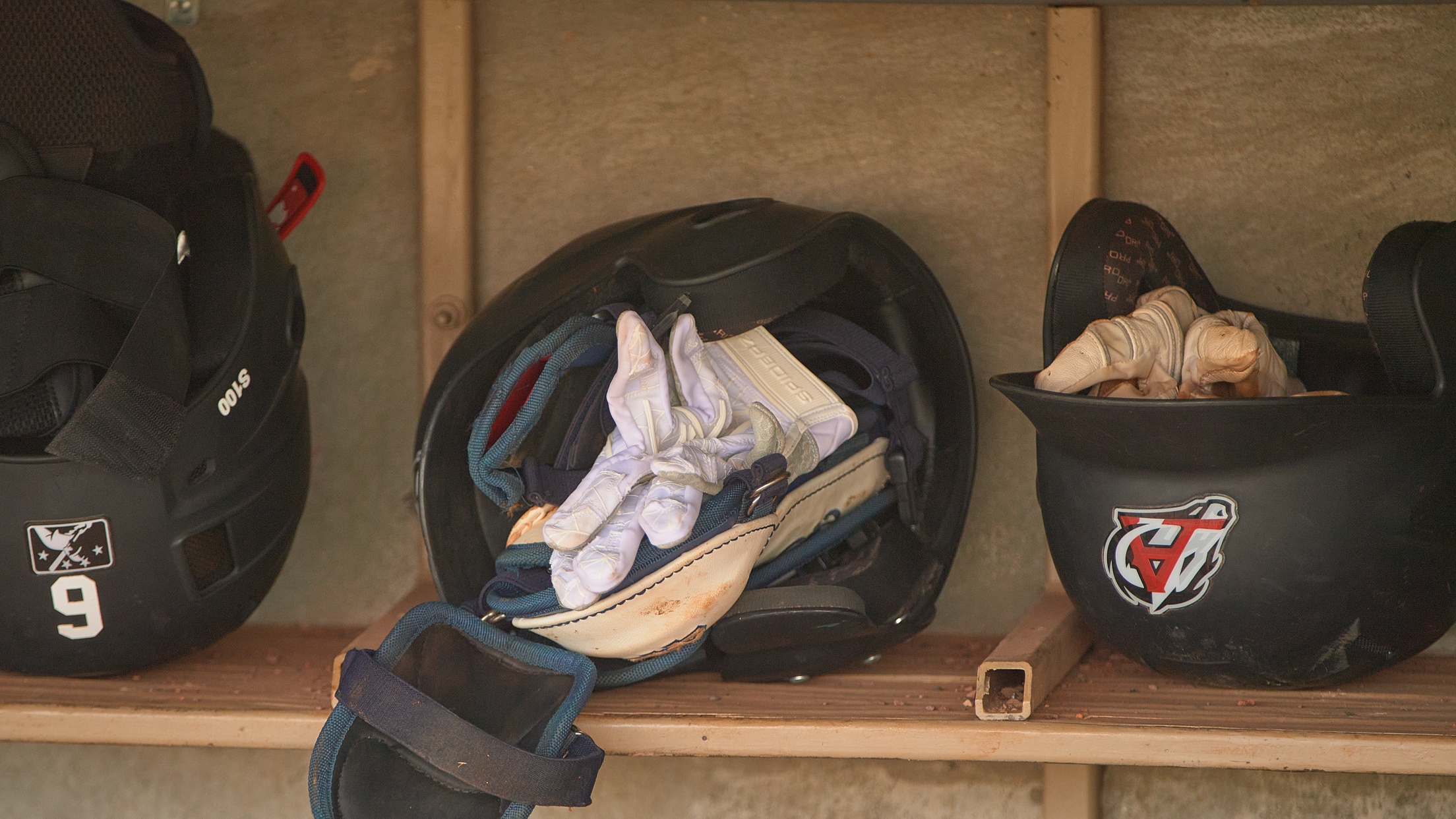 Springfield, MO—The Springfield Cardinals only lead of the night came at the end as they defeated the Arkansas Travelers 5-4 in 10 innings on Tuesday night. Malcom Nunez delivered the walk-off hit in the bottom of the 10th inning. The loss was the Travelers ninth in 11 extra inning games
Brash Takes Second League Weekly Award
23-year old threw the first six innings of a combined no-hitter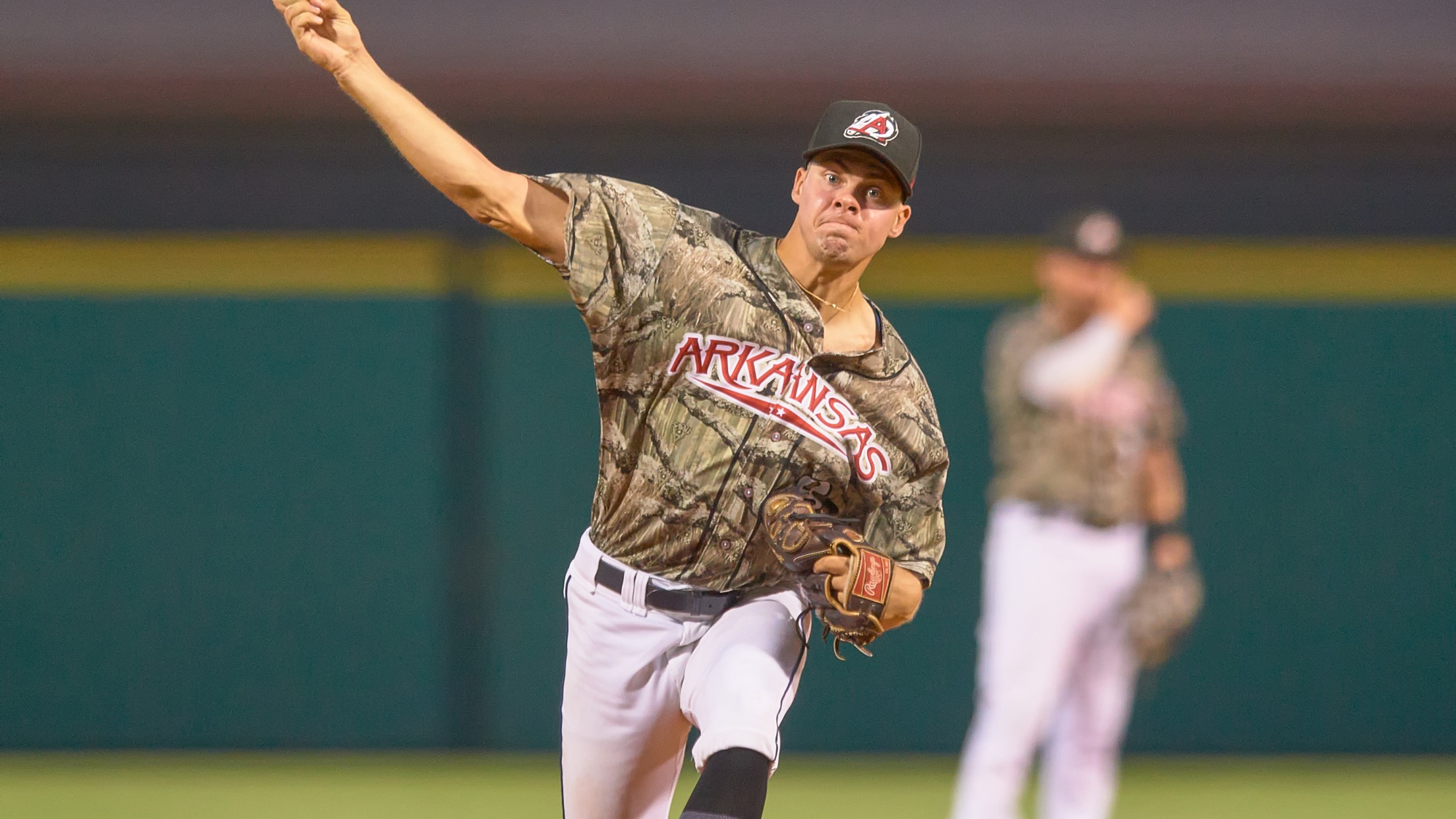 Arkansas Travelers pitcher Matt Brash has been selected as the Double-A Central Pitcher of the Week for August 30-September 5 it was announced today by Minor League Baseball. It was the second time he has won the award this season, both coming in the last three weeks. This past Thursday
Clutch Rizzo and Outstanding Pitching Lead Travs To 2-1 Win
Travs take series that included four game decided by one run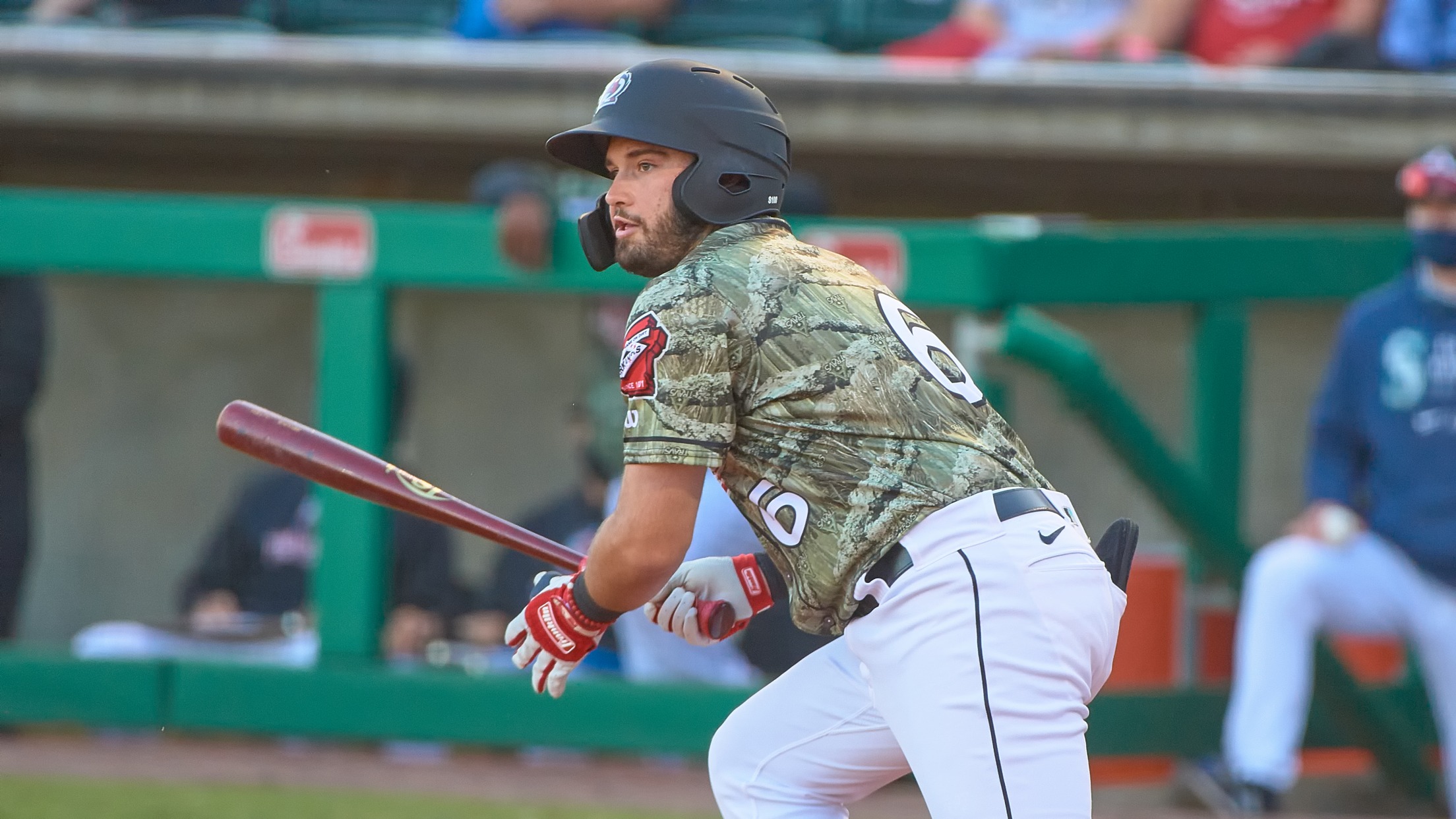 North Little Rock, AR—Joe Rizzo delivered a clutch two-run double and the Arkansas Travelers held down the league's top offense in a 2-1 win on Sunday afternoon at Dickey-Stephens Park. Tyler Driver, making a spot start after joining the club up from High-A Everett earlier in the day, threw six
Sheaffer Hits Walk-Off HR; Travs Win 1-0
Three pitchers shutout Wichita in one-run win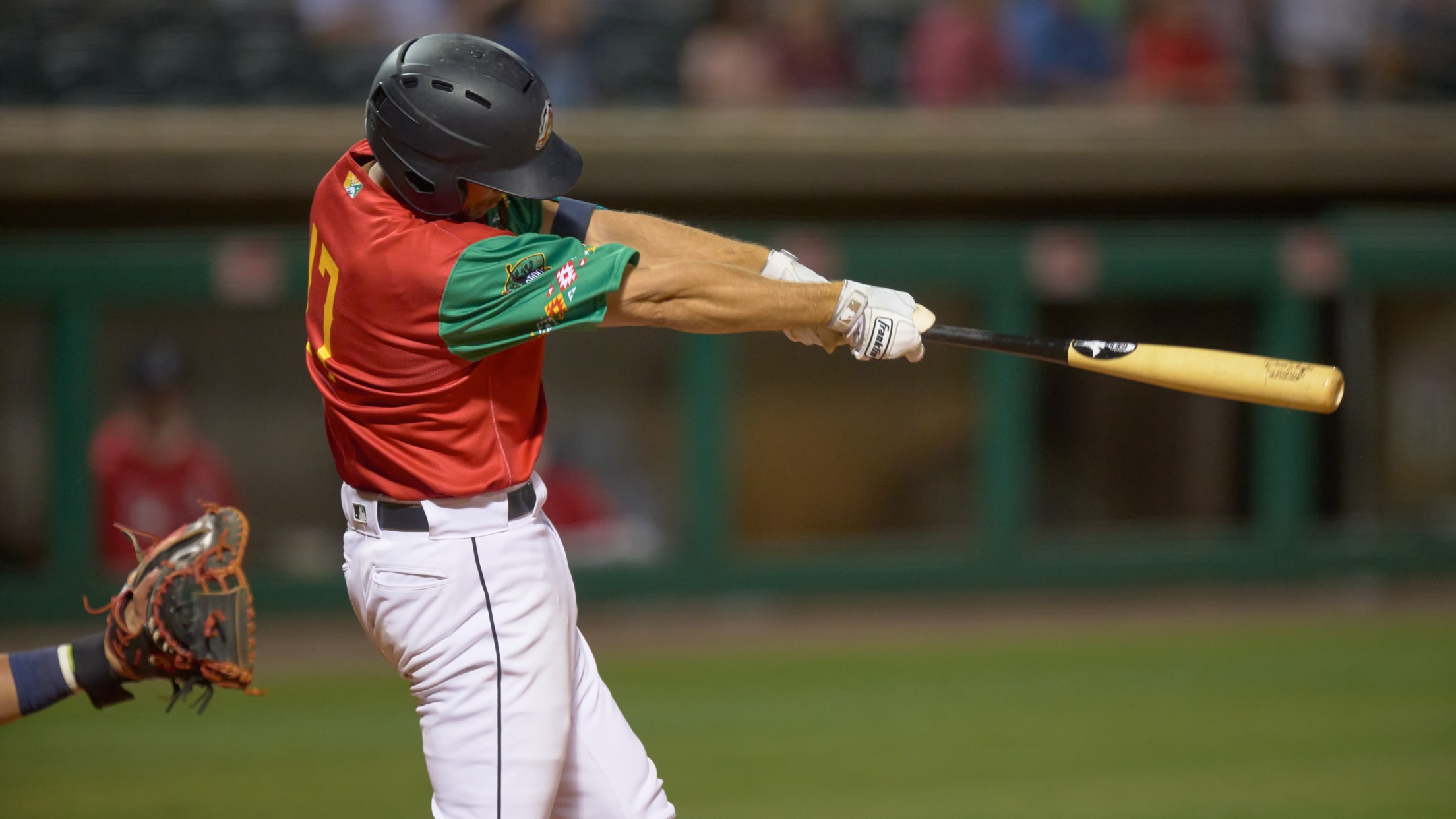 North Little Rock, AR—David Sheaffer hit a walk-off home run with one out in the ninth inning to send the Arkansas Travelers to a 1-0 victory over the Wichita Wind Surge in front of 5,006 at Dickey-Stephens Park on Saturday night. The game-winning blast came on a 2-2 pitch off
Wichita Rallies To Beat Travs in 10
Travs lose two leads in late innings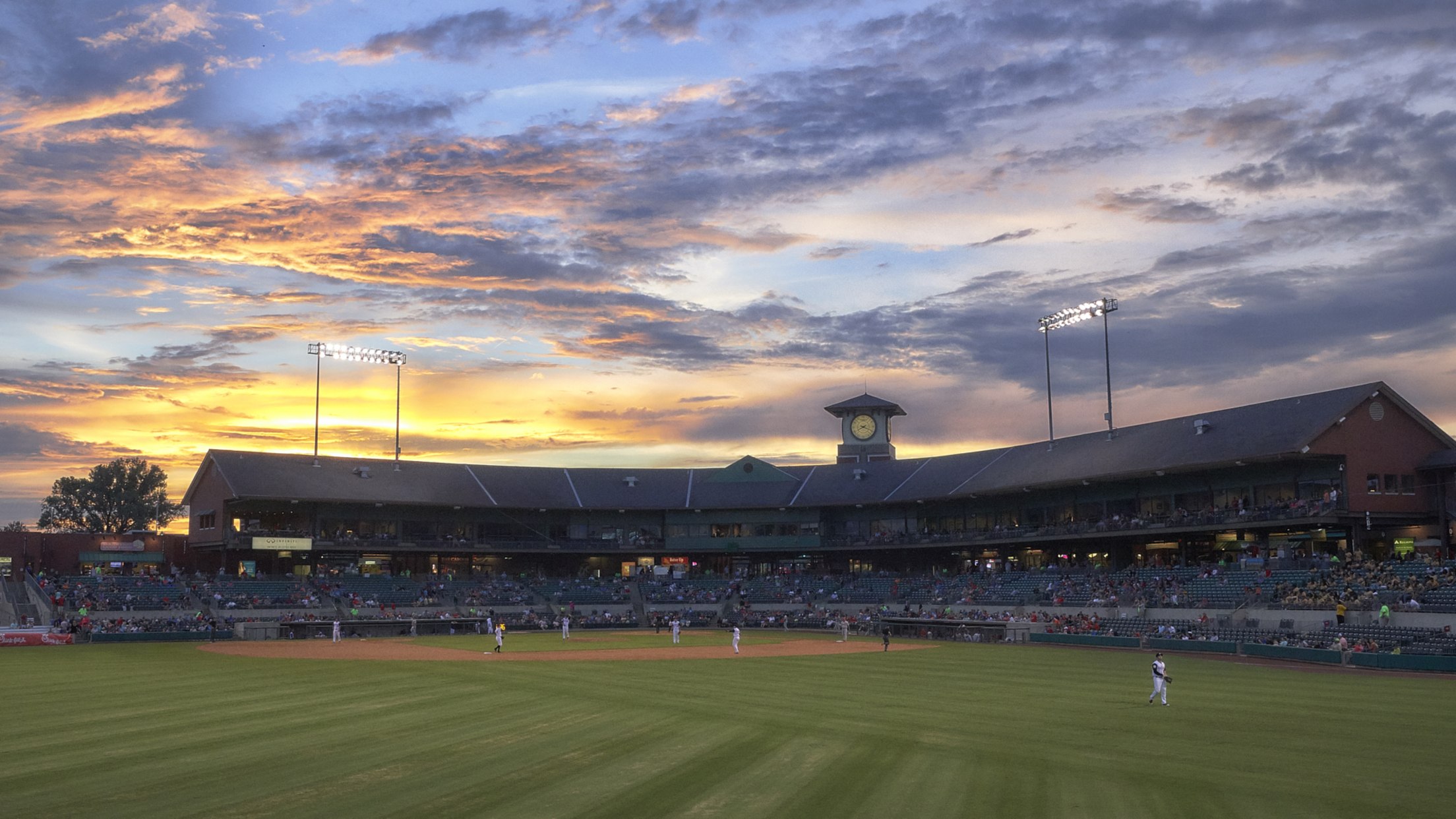 North Little Rock, AR—The Wichita Wind Surge rallied from two late deficits to defeat the Arkansas Travelers, 6-5 in 10 innings on Friday night at Dickey-Stephens Park. Travs starter Brandon Williamson allowed only one hit over six shutout innings while striking out eight. Wichita scored six times from the seventh
Three Traveler Pitchers No-Hit Wichita
Matt Brash, Nate Fisher and Dayeison Arias combine on Travs first no-no since 2016.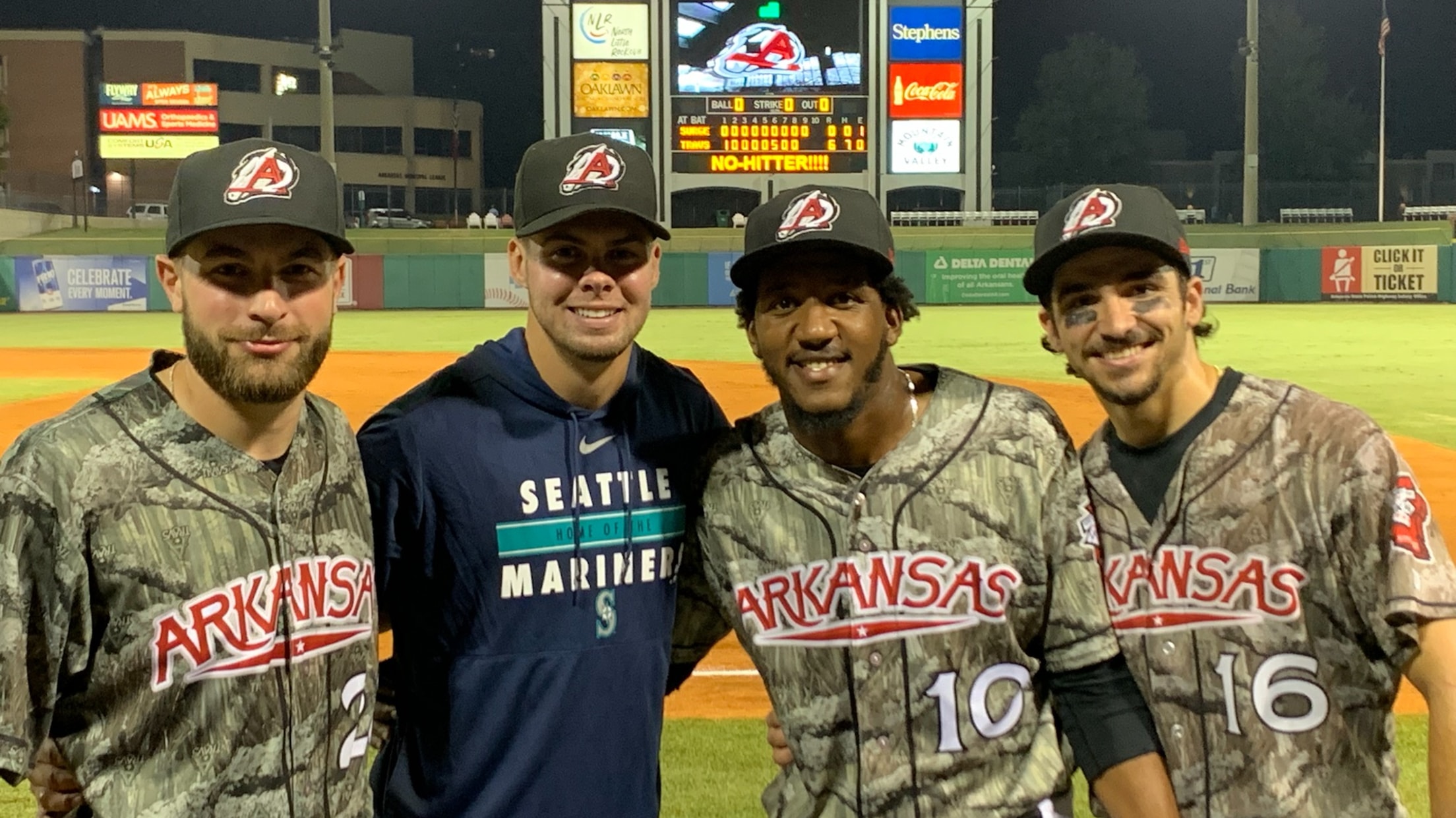 North Little Rock, AR—Matt Brash, Nate Fisher and Dayeison Arias combined on a no-hitter as the Arkansas Travelers defeated the Wichita Wind Surge, 6-0 on Thursday night at Dickey-Stephens Park. Brash dominated early retiring the first 18 batters of the game before issuing a walk to begin the seventh. That
Late Rally Gives Travs Victory Over Wichita
Arkansas knocks off first place club to even series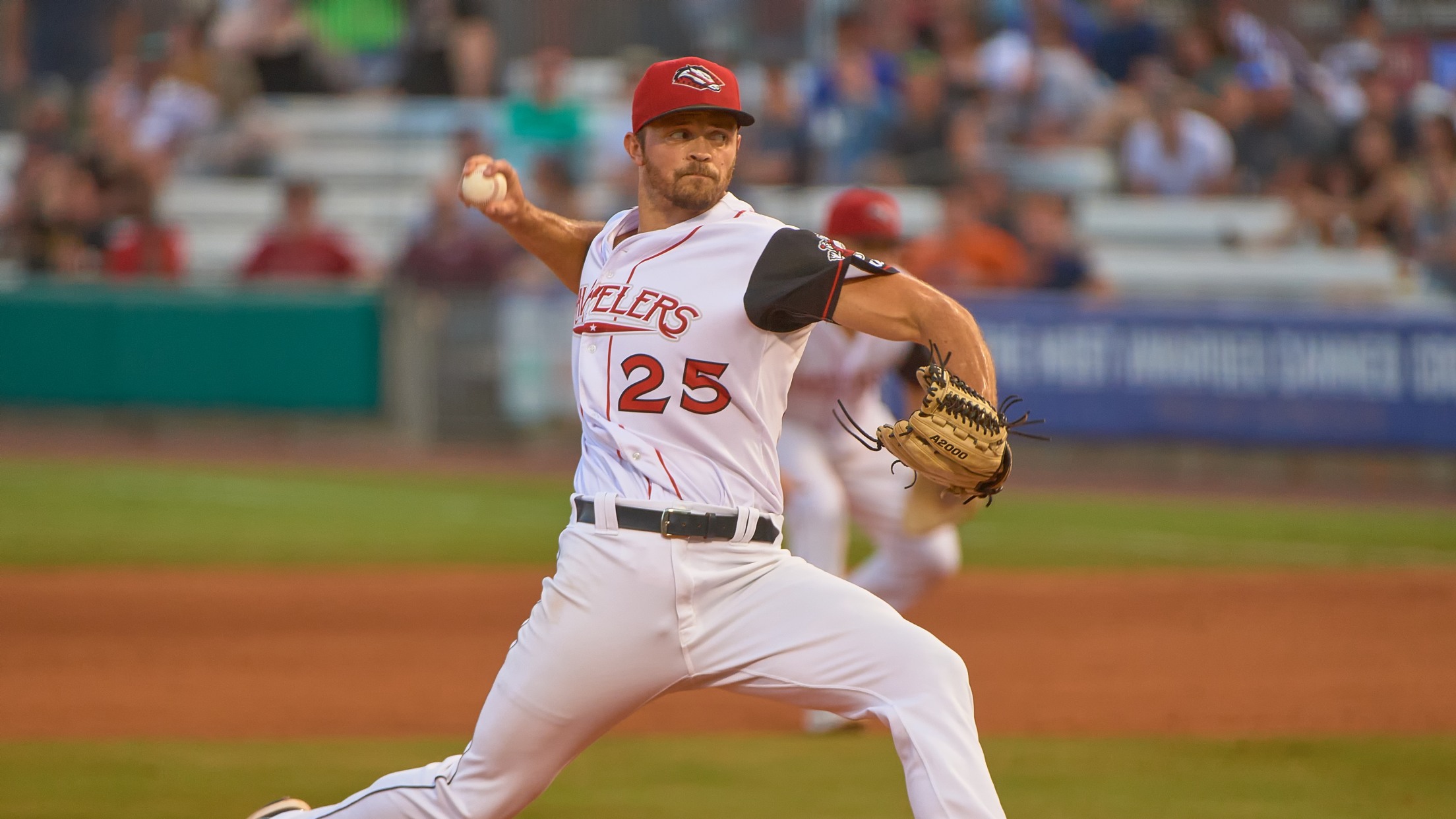 North Little Rock, AR—The Arkansas Travelers staged a late rally to beat the Wichita Wind Surge 4-3 on Wednesday night. Down two at the seventh inning stretch, Arkansas scored twice in the seventh to tie it and then scored the eventual game-winning run in the bottom of the eighth. Michael
Wichita Takes Series Opener
Travs drop critical game in playoff chase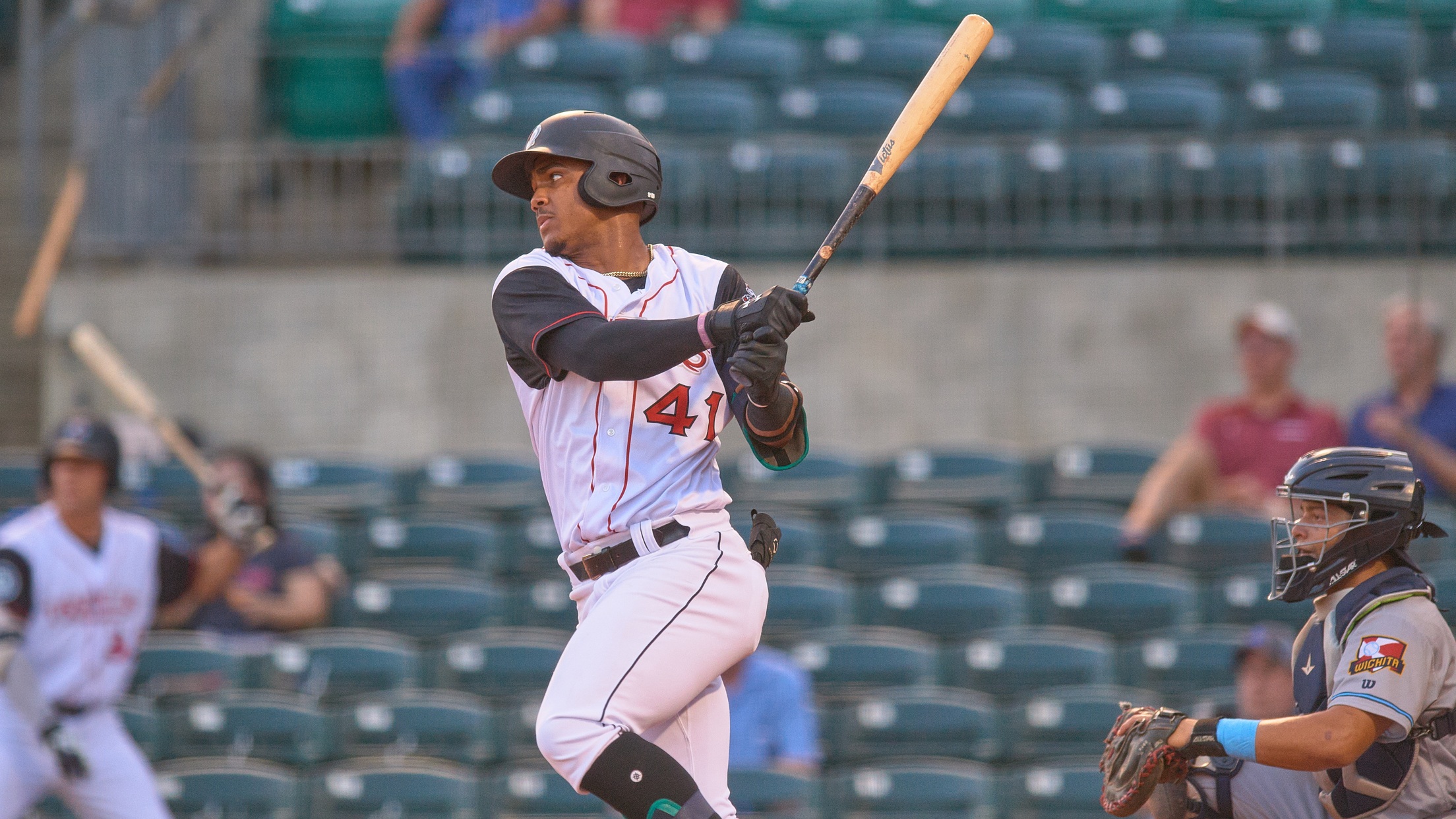 North Little Rock, AR—The Wichita Wind Surge took the opening game of the Arkansas Travelers final home series with a 10-7 victory on Tuesday night. A four-run fourth inning gave Wichita control and they never looked back. Zachary Neff was the winner out of the bullpen with 2.1 scoreless innings.
Travs Draw 13 Walks But Fall 5-4 To Hooks
Game ends with tying on second base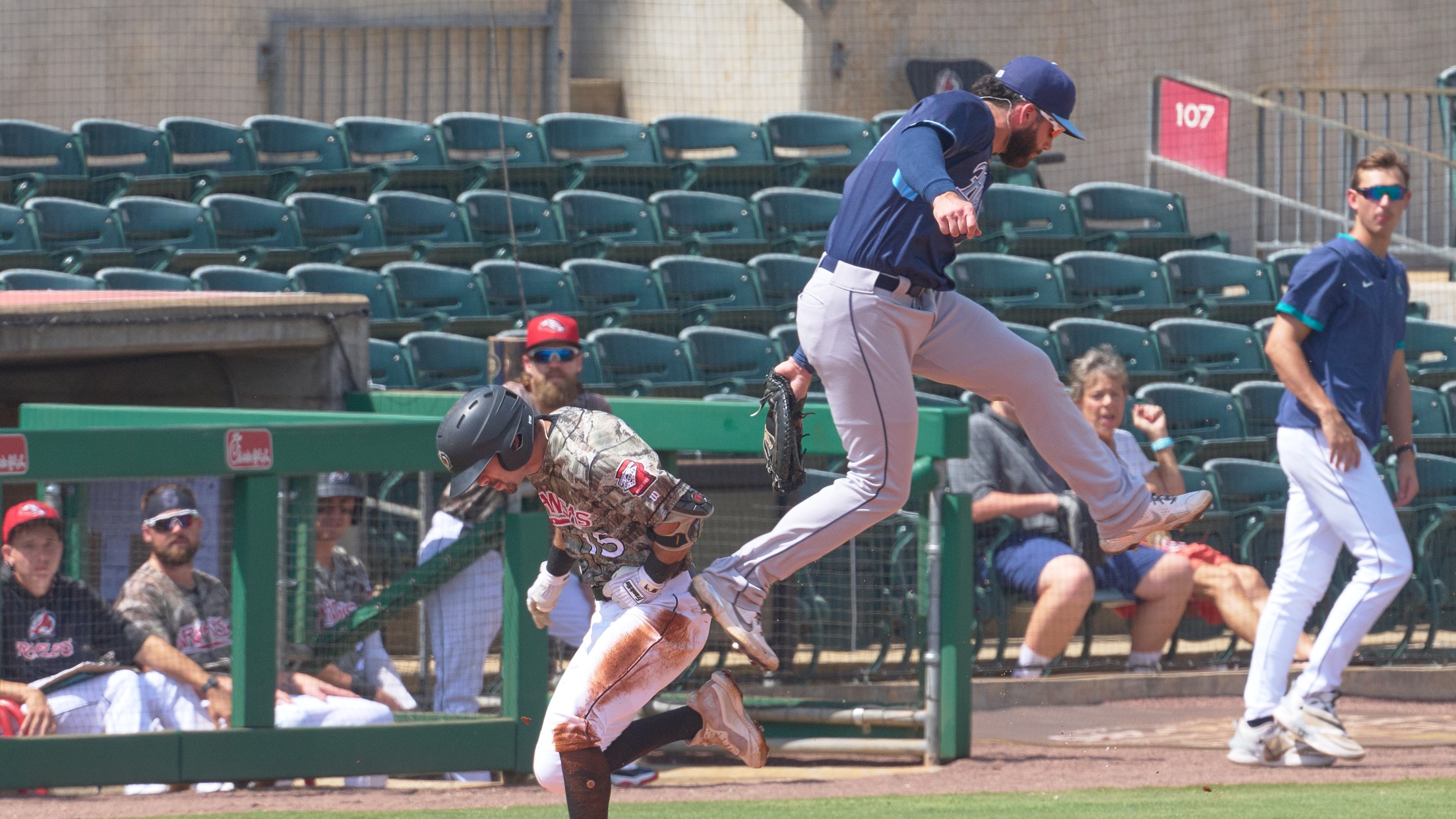 North Little Rock, AR—The Arkansas Travelers matched a season high by drawing 13 walks but also matched a season high by stranding 15 runners on base in a 5-4 loss to the Corpus Christi Hooks on Sunday afternoon. The Hooks scored in the first and led the Travs all day