Brash Takes Second League Weekly Award
23-year old threw the first six innings of a combined no-hitter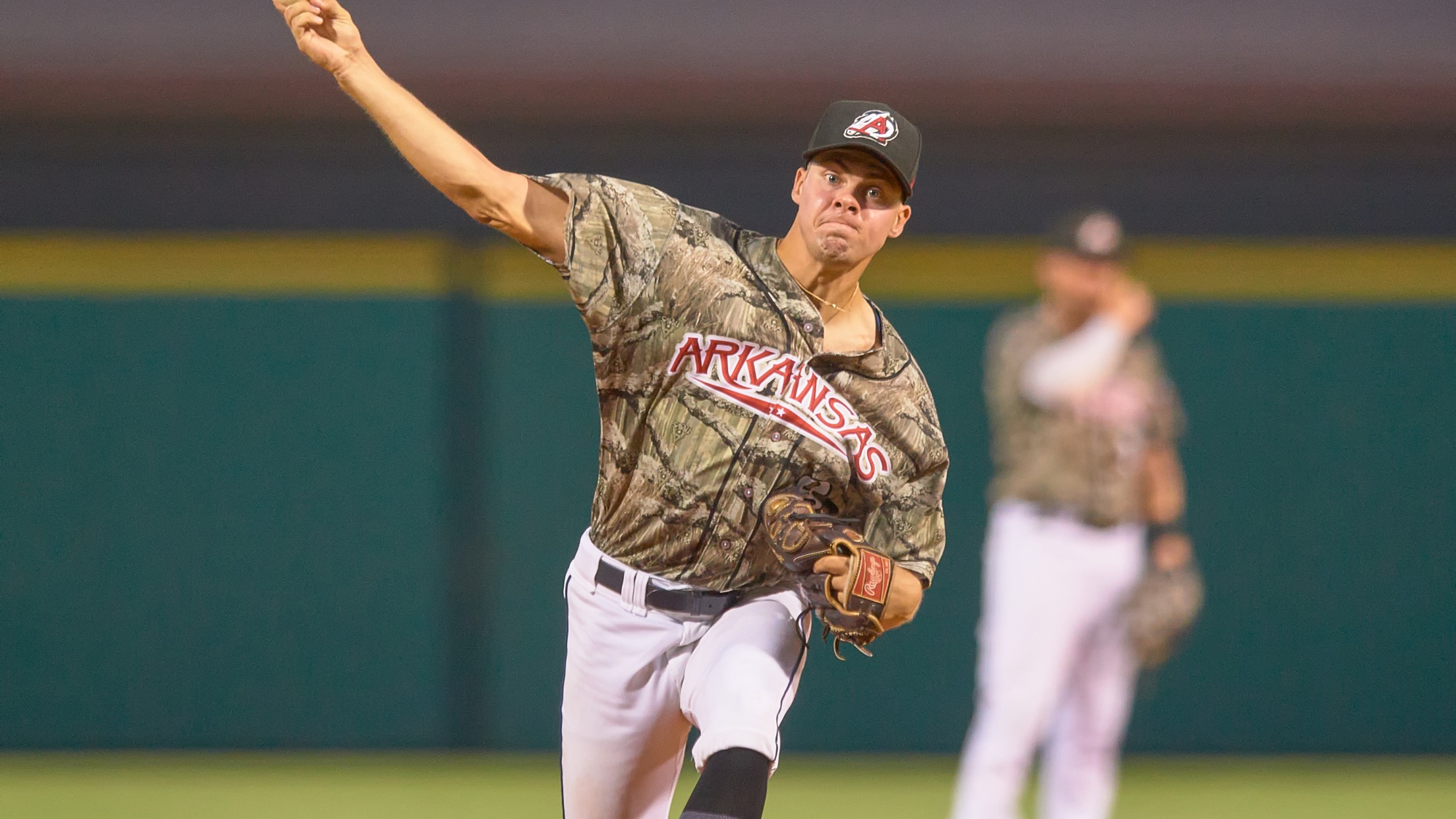 Matt Brash won his second Double-A Central Pitcher of the Week award. (Mark Wagner)
Arkansas Travelers pitcher Matt Brash has been selected as the Double-A Central Pitcher of the Week for August 30-September 5 it was announced today by Minor League Baseball. It was the second time he has won the award this season, both coming in the last three weeks. This past Thursday
Arkansas Travelers pitcher Matt Brash has been selected as the Double-A Central Pitcher of the Week for August 30-September 5 it was announced today by Minor League Baseball. It was the second time he has won the award this season, both coming in the last three weeks.
This past Thursday (September 2), Brash pitched the first six innings of a combined no-hitter, retiring the opening 18 hitters of the game before issuing a leadoff walk in the seventh. Nate Fisher (2 IP) and Dayeison Arias (IP) finished off the hitless effort. Brash matched a career high with 11 strikeouts while allowing only the one baserunner. It was the third no-hitter in the league this season and the first by a Travs pitcher since Jordan Kipper on May 17, 2016. This is the fifth weekly league award for Arkansas in 2021 with Penn Murfee, Ian McKinney and Jake Scheiner also being honored on top of Brash's pair.
In eight starts since being promoted to Arkansas, Brash has a 3-1 record and a 1.64 ERA over 44 innings pitched. He has struck out 69 while walking 16 and allowing opponents to hit just .140. Over his past three starts he is 2-0 allowing only one run on four hits in 18 innings with 32 strikeouts. He opened the season with High-A Everett going 3-2 with a 2.55 ERA in 42.1 innings over 10 games with 62 strikeouts and 25 walks. The 23-year old Brash was acquired by the Mariners as the Player to be Named Later in a trade in September of 2020. Originally drafted by the San Diego Padres in the 4th round in 2019 out of Niagara University, he is a native of Kingston, Ontario, Canada.
The team closes the season with a two week roadtrip that opens tomorrow (Tuesday) night in Springfield, Missouri. Arkansas currently sits just one game back of the final playoff spot in the league and only three games back of first place.
The Travelers have implemented a clear bag policy for the 2021 season. For all the latest information with the club and events at the ballpark, log on to travs.com or follow the Travelers on Facebook (Arkansas Travelers), Instagram (@artravs) and Twitter (@artravs). Founded in 1901, the Arkansas Travelers are the Double-A affiliate of the Seattle Mariners and call Dickey-Stephens Park in North Little Rock home.