Drillers Stone Wall Travs
Early two-run lead doesn't stand up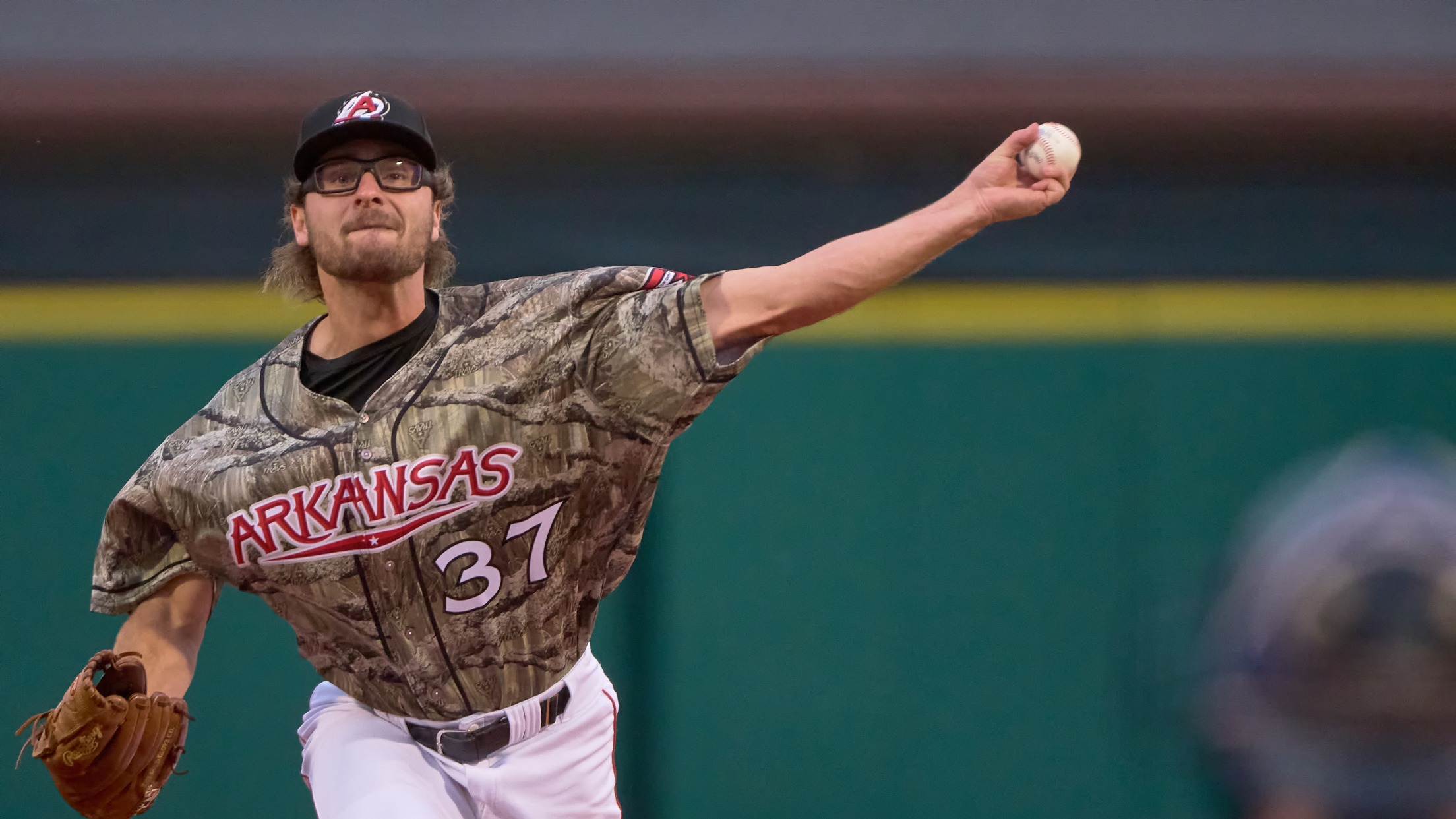 Ben Onyshko pitched 1.2 scoreless innings in the loss. (Mark Wagner)
Tulsa, OK—The Tulsa Drillers scored four times in the fourth inning and rallied past the Arkansas Travelers for a 5-3 win on Thursday night. A pair of two out runs in the second had given the Travs an early lead but that was all they would get against Tulsa starter
Tulsa, OK—The Tulsa Drillers scored four times in the fourth inning and rallied past the Arkansas Travelers for a 5-3 win on Thursday night. A pair of two out runs in the second had given the Travs an early lead but that was all they would get against Tulsa starter Gavin Stone. The former UCA right-hander went seven innings and struck out 11 in earning his fourth win since being promoted to Tulsa. Consecutive doubles in the ninth inning got the Travs a run and brought the potential tying run to home plate but Nick Robertson came on and recorded two straight outs to close out the game.
Moments That Mattered
* Kaden Polcovich and Joe Rizzo hit consecutive two-out RBI hits in the third inning giving the Travs an early advantage.
* With one out in the fourth, Connor Jones hit two Tulsa batters, then walked two in a row, then the next two had hits capped by a two-run double from Jeren Kendall that gave the Drillers the lead.
Notable Travs Performances
* RF Zach DeLoach: 2-4, run, 2B
* LHP Ben Onyshko: 1.2 IP, BB, 2 K
News and Notes
* Stone's 11 strikeouts were the most by an opposing pitcher this season.
* Jack Larsen went 0-4 halting his 12 game hitting streak.
Up Next
The series continues on Friday night with right-hander Stephen Kolek (4-6, 4.71) getting the ball for Arkansas against lefty John Rooney (2-2, 4.60) for Tulsa. First pitch is at 7:05 and the game will be broadcast on 93.3 The Fish, the First Pitch App and milb.tv.