Furious Late Rally Comes Up Short
Travs unable to rally from nine-run deficit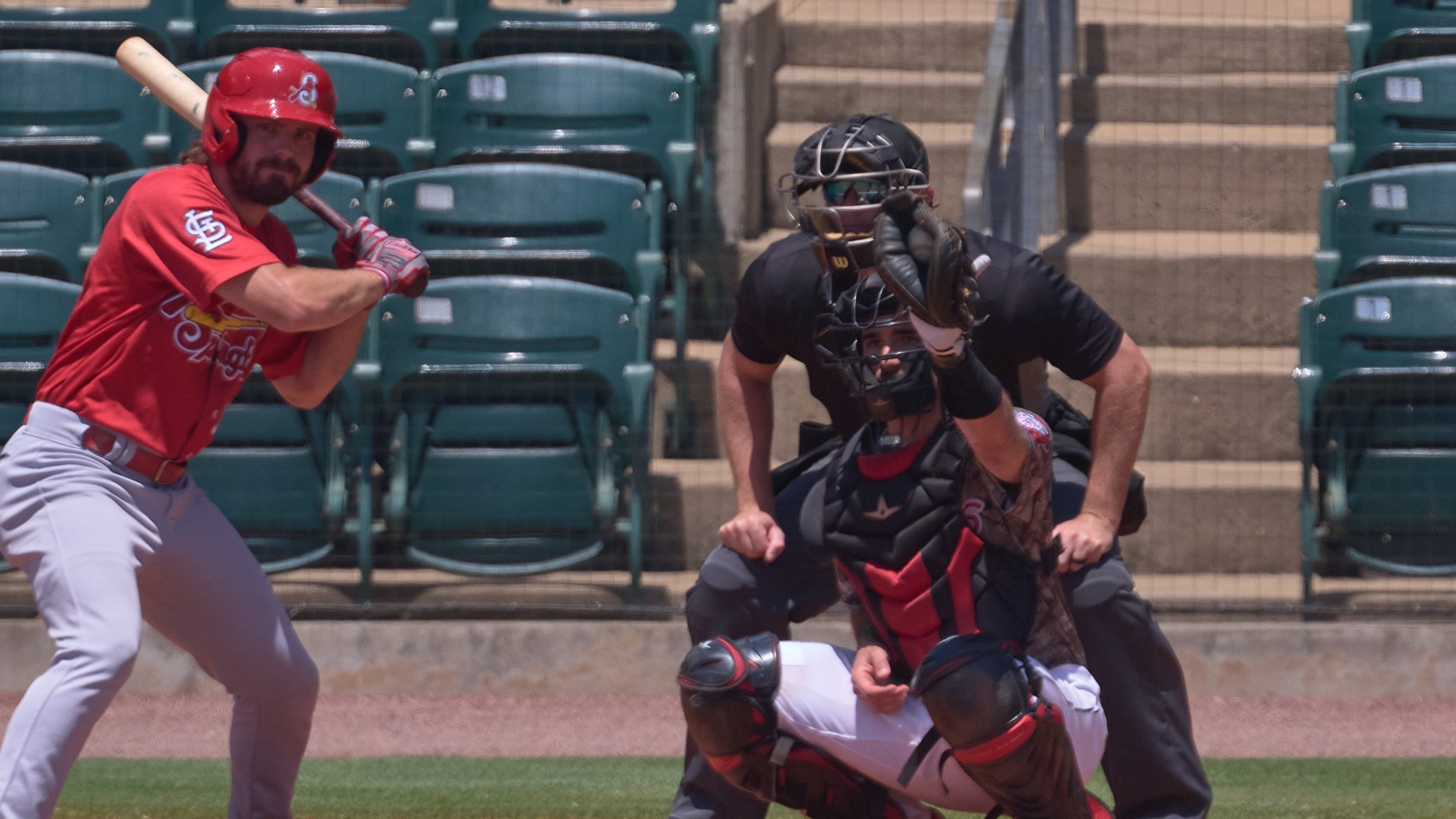 (Mark Wagner)
North Little Rock, AR—The Springfield Cardinals (4-4, 35-42) scored nine times in the first two innings and went on to defeat the Arkansas Travelers (5-3, 41-36), 9-5 on Wednesday afternoon at Dickey-Stephens Park. Michael McGreevy threw six shutout innings to earn the win for the Cardinals. Arkansas did not score
North Little Rock, AR—The Springfield Cardinals (4-4, 35-42) scored nine times in the first two innings and went on to defeat the Arkansas Travelers (5-3, 41-36), 9-5 on Wednesday afternoon at Dickey-Stephens Park. Michael McGreevy threw six shutout innings to earn the win for the Cardinals. Arkansas did not score until the ninth inning when the plated five but never got the tying run to the plate.
Moments That Mattered
* Masyn Winn homered two batters into the game to give Springfield the lead they would not relinquish.
* Chase Pinder capped the Cardinals second inning with three-run home run.
Notable Travs Performances
* RF Zach DeLoach: 2-4, run
* CF Cade Marlowe: 1-3, BB, run, 2B, 2 RBI
News and Notes
* Marlowe took back the team RBI lead from Jake Scheiner with his two run double in the ninth.
* Dalton Roach had to come in and record the final out and earned his first save of the season.
Up Next
The series continues on Thursday night as right-hander Stephen Kolek (4-7, 4.91) makes the start against righty Gordon Graceffo (4-1, 3.07). First pitch is at 6:35 for a $3 Thursday and a Noche de Diamantes. The game will also be broadcast on 93.3 The Fish, the First Pitch App and milb.tv.