Riders Push Past Travs Late
Arkansas was held to just three hits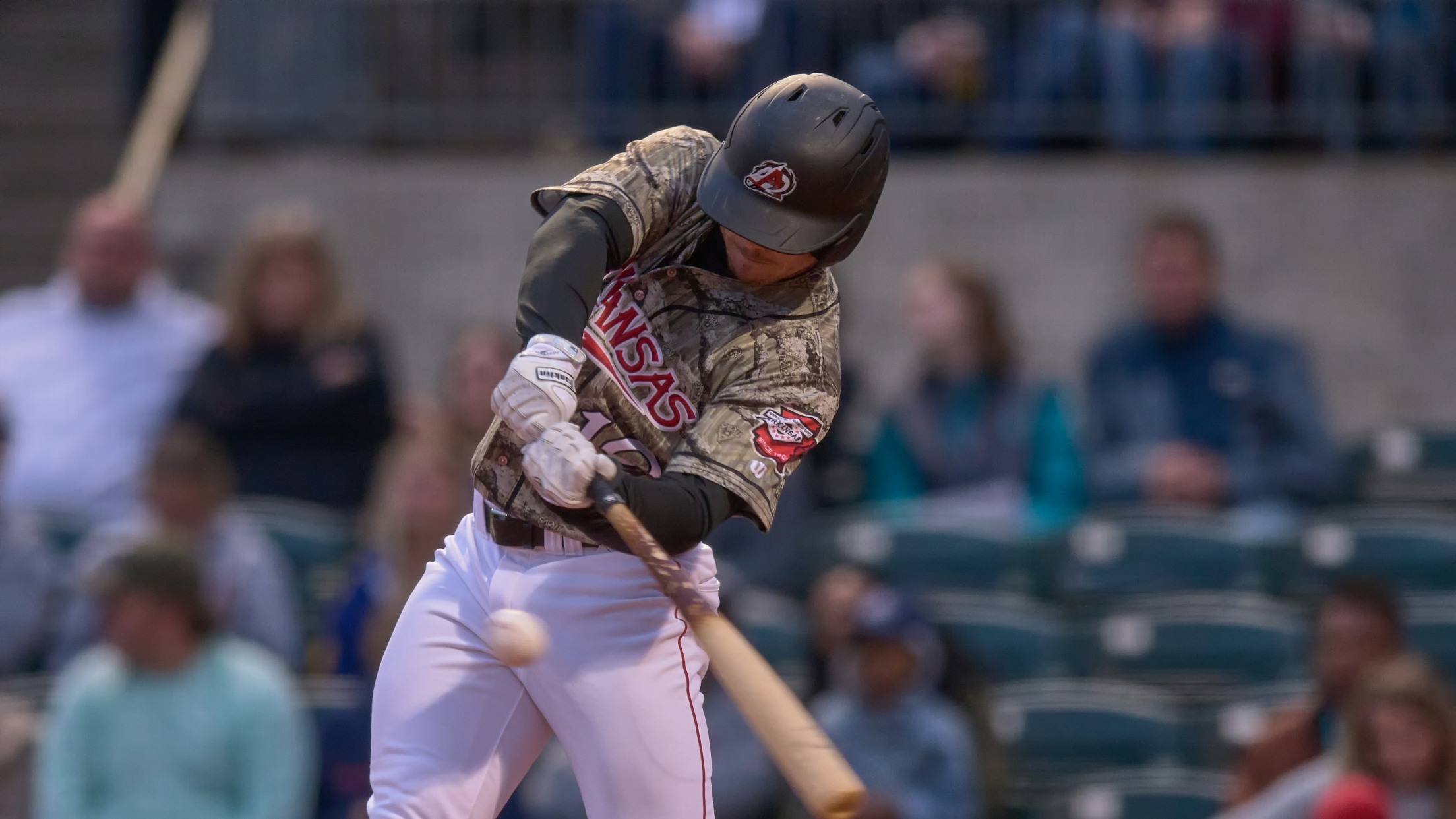 Cade Marlowe had two hits in the loss. (Mark Wagner)
Frisco, TX—Taylor Dollard delivered a good start but the Arkansas Travelers offense was held to only three hits in a 6-1 defeat at the hands of the Frisco RoughRiders on Thursday night. Dollard was knocked for a run in the first inning but settled in and lasted five innings retiring
Frisco, TX—Taylor Dollard delivered a good start but the Arkansas Travelers offense was held to only three hits in a 6-1 defeat at the hands of the Frisco RoughRiders on Thursday night. Dollard was knocked for a run in the first inning but settled in and lasted five innings retiring nine in a row at one point. He finished his night with three strikeouts and no walks. Arkansas tied the game in the sixth inning only to see Frisco score twice in the bottom of the sixth before scoring in the seventh and eighth innings as well.
Moments That Mattered
* The Travs opened the game with consecutive walks but failed to score in the first after a fly out and two strikeouts.
* With the game tied in the bottom of the sixth, the Travs missed a chance for a potential inning ending double play. Jake Scheiner made a diving stop at first on a ball to his right then throwing to second from his knees, his throw was dropped at second base and the Travs got no outs on the play as the go-ahead run scored.
Notable Travs Performances
* CF Cade Marlowe: 2-3
* RHP Taylor Dollard: 5 IP, 4 H, R, 3 K
News and Notes
* Riley Unroe was ejected at the end of the sixth inning after being called out on a bang-bang play at first base.
* Arkansas drew seven walks on the night.
Up Next
The series continues on Friday night with right-hander Connor Jones (0-2, 7.56) on the mound against lefty Cody Bradford (2-1, 8.64). First pitch is at 6:35 and the game will be broadcast on 93.3 The Fish, the First Pitch App and milb.tv.