Travs Blow By Cards 10-3
Arkansas rolls behind Moyers strong effort and 18 hits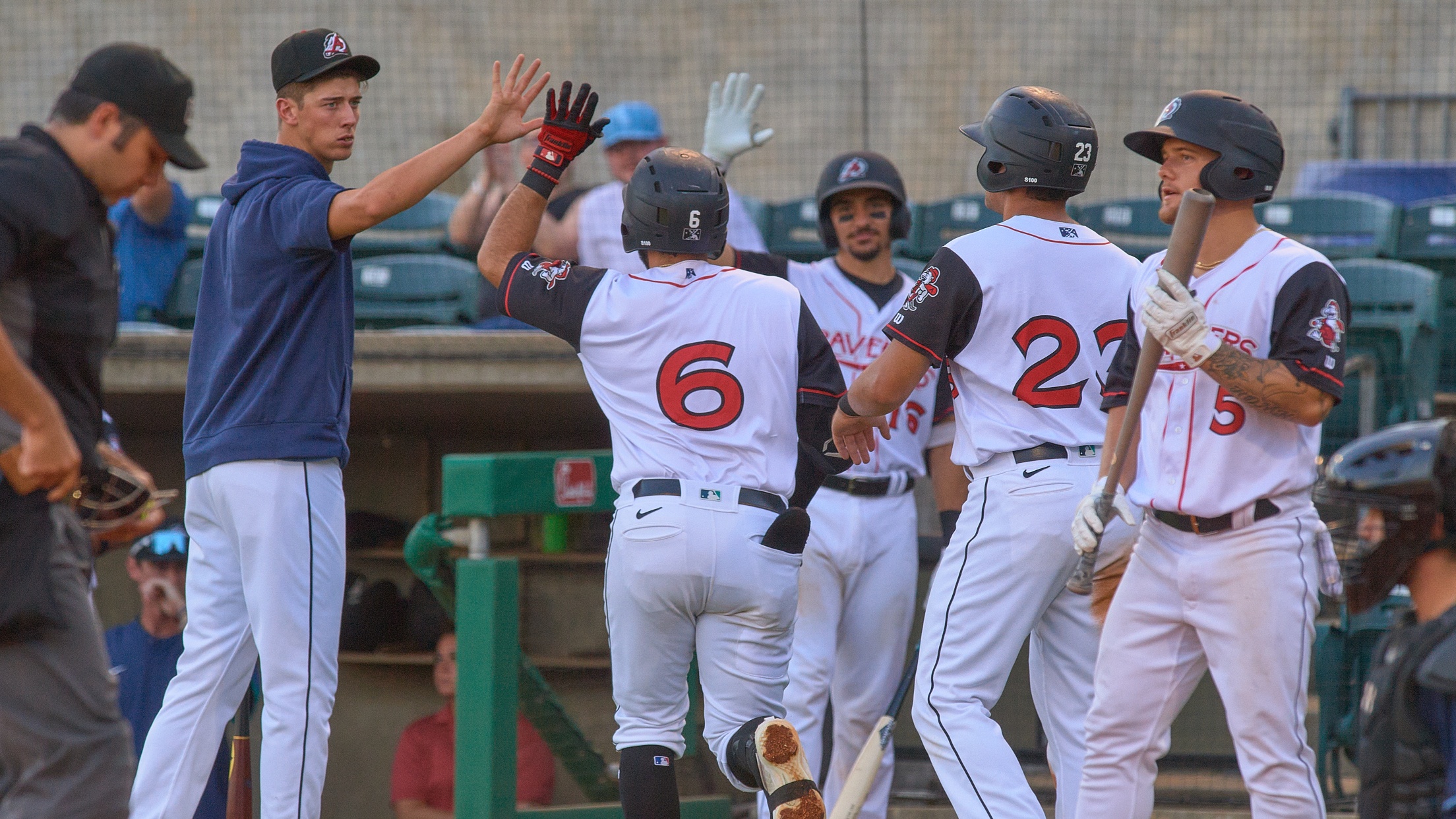 The Travs rolled to a win in Springfield on Wednesday night. (Mark Wagner)
Springfield, MO—The Arkansas Travelers banged out a season high 18 hits and took advantage of six errors in routing the Springfield Cardinals, 10-3 on Wednesday night. Steven Moyers provided a stellar start as well throwing five shutout frames with five strikeouts to earn the victory. Jack Larsen paced the Travs
Springfield, MO—The Arkansas Travelers banged out a season high 18 hits and took advantage of six errors in routing the Springfield Cardinals, 10-3 on Wednesday night. Steven Moyers provided a stellar start as well throwing five shutout frames with five strikeouts to earn the victory. Jack Larsen paced the Travs attack with 4 hits while Julio Rodriguez and Patrick Frick added three hits each. 16 of the team's 18 hits were singles with two doubles mixed in.
Moments That Mattered
* Arkansas scored with two out in the first when Malcom Nunez made his second throwing error of the inning.
* Six of the first seven batters reached in the fourth inning as the Travs plated four runs and the rout was on.
Notable Travs Performances
* LF Jack Larsen: 4-6, 2 runs
* LHP Steven Moyers: Win, 5 IP, H, BB, 5 K
News and Notes
* Arkansas did not draw a walk in the game.
* The Travs win coupled with Frisco's loss moves Arkansas into a tie for the second and final playoff spot in the Double-A Central.
Up Next
The series continues on Thursday night with right-hander Matt Brash (3-1, 1.64) on the mound against lefty Domingo Robles (3-9, 6.22). First pitch is set for 7:05 and the game will be broadcast on AM 920 the Sports Animal, the First Pitch App and milb.tv.