Travs Draw 13 Walks But Fall 5-4 To Hooks
Game ends with tying on second base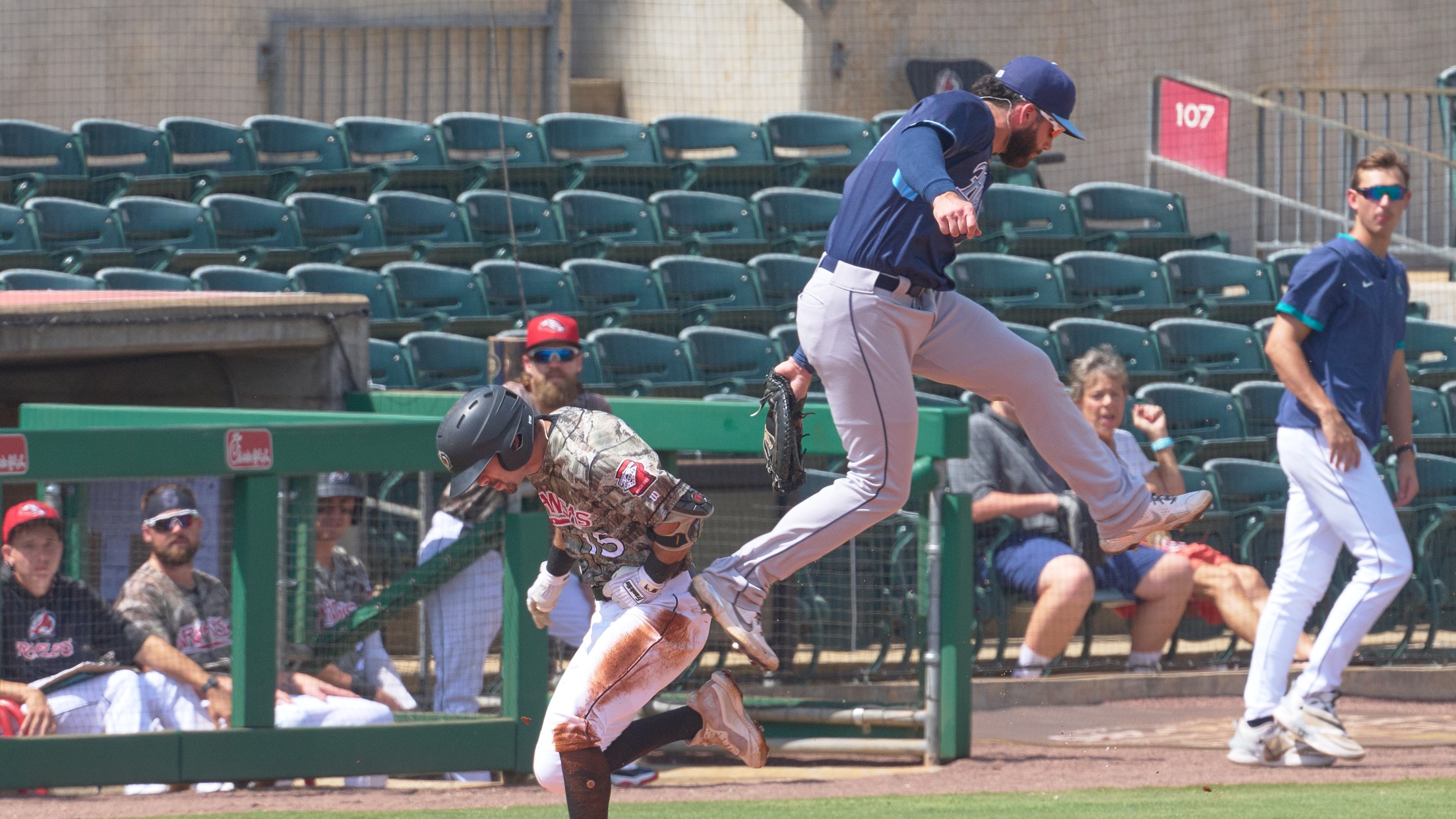 (Mark Wagner)
North Little Rock, AR—The Arkansas Travelers matched a season high by drawing 13 walks but also matched a season high by stranding 15 runners on base in a 5-4 loss to the Corpus Christi Hooks on Sunday afternoon. The Hooks scored in the first and led the Travs all day
North Little Rock, AR—The Arkansas Travelers matched a season high by drawing 13 walks but also matched a season high by stranding 15 runners on base in a 5-4 loss to the Corpus Christi Hooks on Sunday afternoon. The Hooks scored in the first and led the Travs all day although Arkansas did bring the winning run to the plate in the bottom of the ninth. Travs starter Levi Stoudt lasted 4.2 innings and gave up just one run despite heavy traffic of five hits and four walks. He struck out five but took the loss. Joe Record got the win after getting the final two outs of the fifth inning and Michael Horrell earned a save for the Hooks.
Moments That Mattered
* Joe Perez belted a three-run home run in the top of the sixth giving the Hooks a four-run lead.
* Bobby Honeyman doubled in a pair of runs with two out in the ninth to cut the margin to one but alas, Patrick Frick struck out to end the game.
Notable Travs Performances
* C Jake Anchia: 2-4, BB, run
* 3B Bobby Honeyman: 2-4, BB, run, 2B, 2 RBI
News and Notes
* Arkansas won the series four games to two.
* Honeyman extended his hitting streak to eight.
Up Next
After a day off Monday, the Travs welcome in the Wichita Wind Surge on Tuesday night. Right-hander Tyler Herb (3-5, 4.02) gets the start. First pitch is at 7:10 with free train rides all night long and $1 ice cream. The game will also be broadcast on AM 920 the Sports Animal, the First Pitch App and milb.tv.