Travs Fall By One Run in Finale With Wichita
Arkansas drops their fifth straight game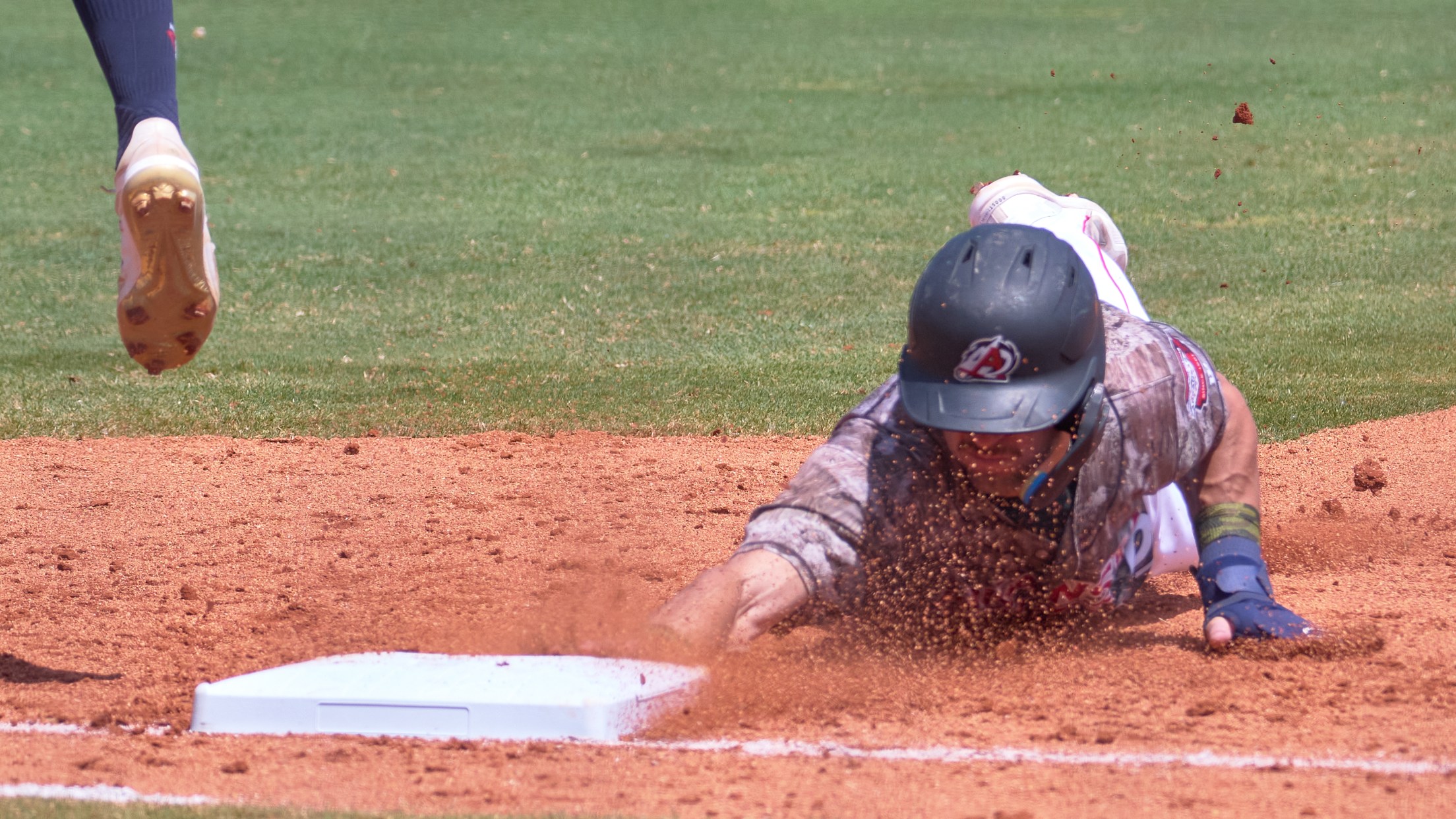 (Mark Wagner)
North Little Rock, AR—An early lead did not stand up as the Arkansas Travelers fell to the Wichita Wind Surge, 4-3, in front of 5,650 at Dickey-Stephens Park in North Little Rock. Arkansas led early but faltered in the middle innings. The Wichita bullpen was dominant again, shutting out Arkansas
North Little Rock, AR—An early lead did not stand up as the Arkansas Travelers fell to the Wichita Wind Surge, 4-3, in front of 5,650 at Dickey-Stephens Park in North Little Rock. Arkansas led early but faltered in the middle innings. The Wichita bullpen was dominant again, shutting out Arkansas for the final five innings of the contest.
Moments That Mattered
* The Travs missed chances to add their lead early as they left a pair of runners in scoring position in both the third and fourth innings.
* Alex Isola put the Wind Surge on top with a two-run homer in the sixth inning.
Notable Travs Performances
* C Jake Anchia: 2-3, BB, 2B, 2 RBI
* RHP George Kirby: 5 IP, 4 H, 2 R, 7 K, HR
News and Notes
* Anchia's RBI double in the second inning was his first extra-base hit of the year.
* Arkansas stole a base for the eighth consecutive game.
Up Next
After a day off Monday, the Travs open a 12 game roadtrip on Tuesday night at Frisco. Right-hander Levi Stoudt (2-2, 4.05) makes the start. First pitch is at 6:35 and the game will be broadcast on 93.3 The Fish, the First Pitch App and milb.tv.