Travs Homer Twice in 6-2 Win
Arkansas racks up 10 total hits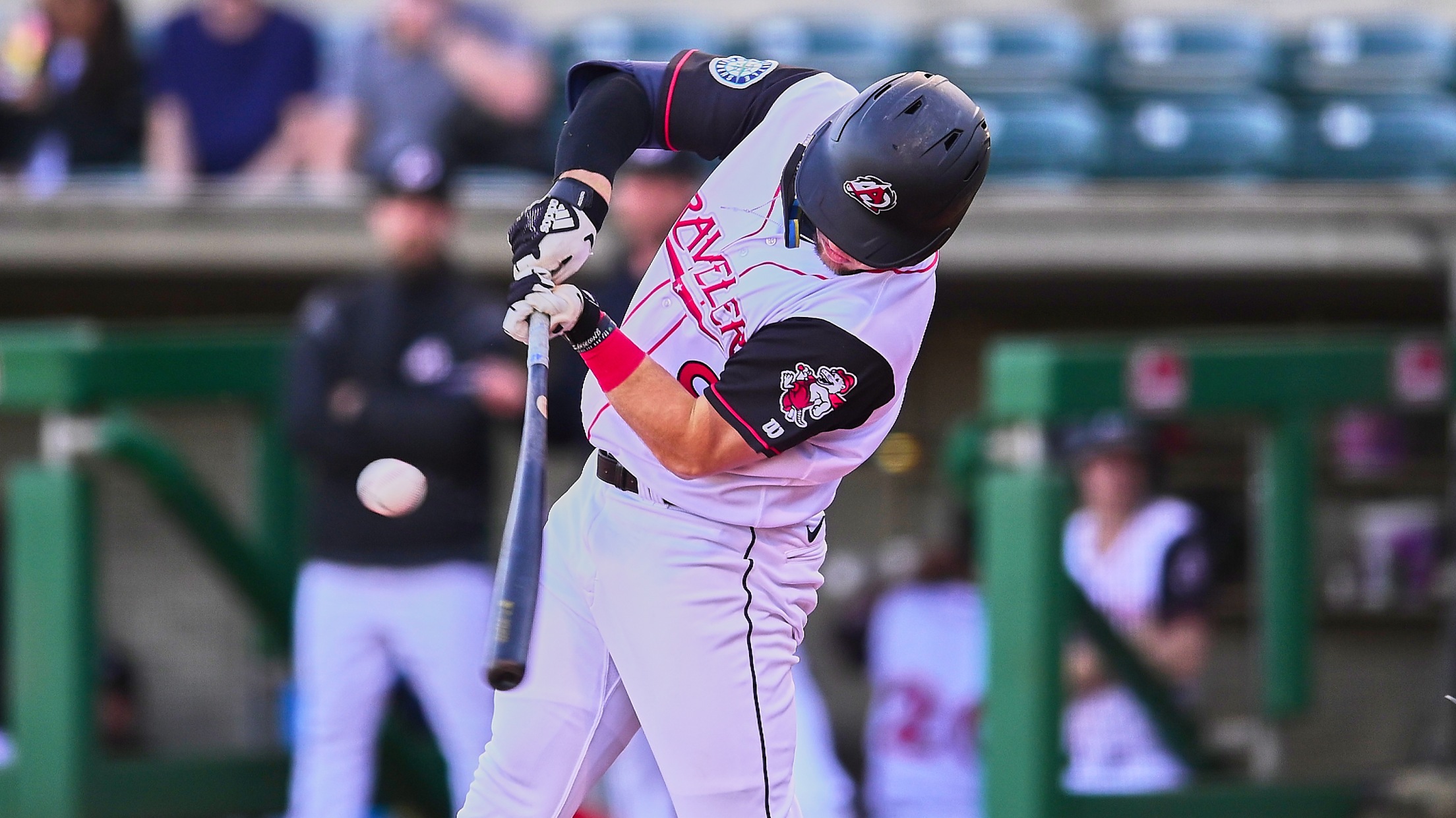 Zach DeLoach had two hits including his second home run. (Mark Wagner)
Frisco, TX—The Arkansas Travelers homered twice among 10 hits on the night in a 6-2 win over the Frisco RoughRiders on Friday night. The Travs put up four runs in the fourth inning to turn the game in their favor. Three Travs, Joe Rizzo, Zach DeLoach and Patrick Frick each
Frisco, TX—The Arkansas Travelers homered twice among 10 hits on the night in a 6-2 win over the Frisco RoughRiders on Friday night. The Travs put up four runs in the fourth inning to turn the game in their favor. Three Travs, Joe Rizzo, Zach DeLoach and Patrick Frick each put up multi-hit nights with DeLoach and Jake Scheiner both hitting home runs. Frisco scored their two runs in the first but then Connor Jones settled down and worked 4.2 innings. Ben Onyshko, Braden Shipley and Travis Kuhn combined for 4.1 scoreless innings to close it out.
Moments That Mattered
* Arkansas opened the fourth inning with four consecutive extra base hits by Scheiner (HR), Rizzo (2B), DeLoach (HR) and Frick (2B). All of their hits came after they started their at-bats with 0-2 counts.
* Frisco had good chances to get back into the game in the sixth and seventh innings putting two runners on with none out both times. But Onyshko (6th) and Shipley (7th) kept them off the board with each pitcher netting a pair of strikeouts.
Notable Travs Performances
* LF Zach DeLoach: 2-4, run, HR, 2 RBI
* 2B Patrick Frick: 2-3, run, SF, 2B, RBI
News and Notes
* The home runs were the Travs first since last Wednesday, a stretch of seven homerless games.
* Arkansas won despite issuing nine walks.
Up Next
The series continues on Saturday night as the Travs for a series win. First pitch is at 6:35 and the game will be broadcast on 93.3 The Fish, the First Pitch App and milb.tv.