Travs Rally Then Roll Over Drillers in Series Opener
Arkansas starts second half with a victory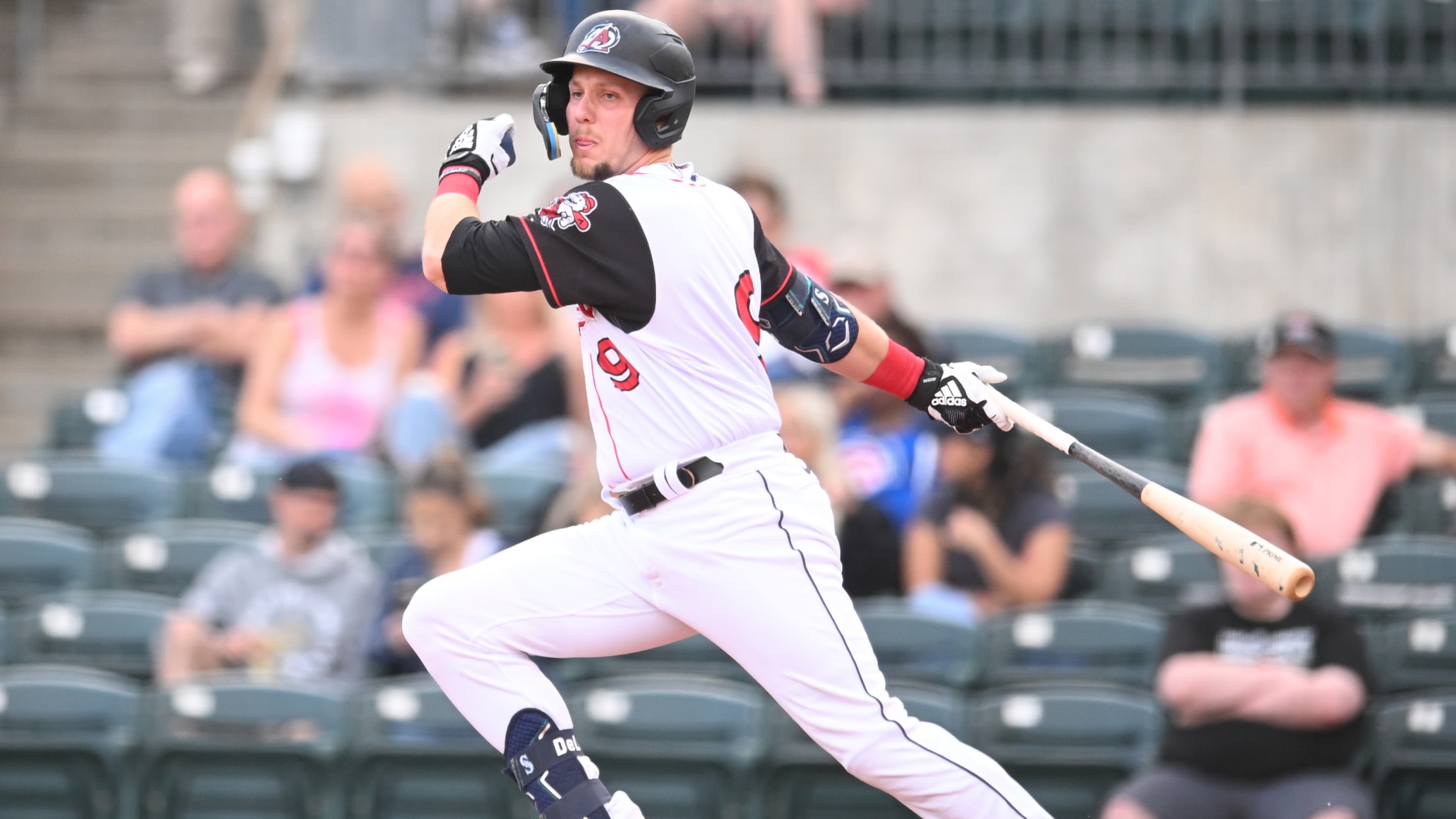 Zach DeLoach reached base five times in the win at Tulsa. (Mark Wagner)
Tulsa, OK—The Arkansas Travelers offense banged out 11 hits and drew a season high 13 walks in a 14-5 come from behind win over the Tulsa Drillers in the second half opener on Tuesday night. Trailing by three runs on two occasions early, the Travs tied it with a three-run
Tulsa, OK—The Arkansas Travelers offense banged out 11 hits and drew a season high 13 walks in a 14-5 come from behind win over the Tulsa Drillers in the second half opener on Tuesday night. Trailing by three runs on two occasions early, the Travs tied it with a three-run fourth inning and then took the lead for good in the fifth on a two out bases loaded walk. Five relievers combined to work five innings allowing only a run in the bottom of the ninth inning. Jake Anchia led the Travs offense with three hits and three runs batted in.
Moments That Mattered
* Down three, Arkansas tied it Zach DeLoach, Cade Marlowe and Anchia each produced run scoring hits in the fourth inning against flame throwing Tulsa starter Bobby Miller.
* With two out and none on in the fifth, Miller hit Jake Scheiner then walked DeLoach. After a pitching change to Gus Varland, two more walks to Cade Marlowe and Riley Unroe forced in a run and gave the Travs a lead they would not relinquish.
Notable Travs Performances
* RF Zach DeLoach: 2-3, 3 BB, 2 runs, 2B, 2 RBI
* C Jake Anchia: 3-6, 2 runs, 3 RBI
News and Notes
* This was the first of 18 meetings this season for the Travs and Drillers.
* All nine Travs scored at least one run.
Up Next
The series continues on Wednesday night with right-hander Taylor Dollard (6-2, 0.82) on the mound against righty Clayton Beeter (0-2, 4.10). First pitch is at 7:05 and the game will be broadcast on 93.3 The Fish, the First Pitch App and milb.tv.