Travs Scorch Drillers To Take Series
Arkansas scores all their runs in 7th and 8th innings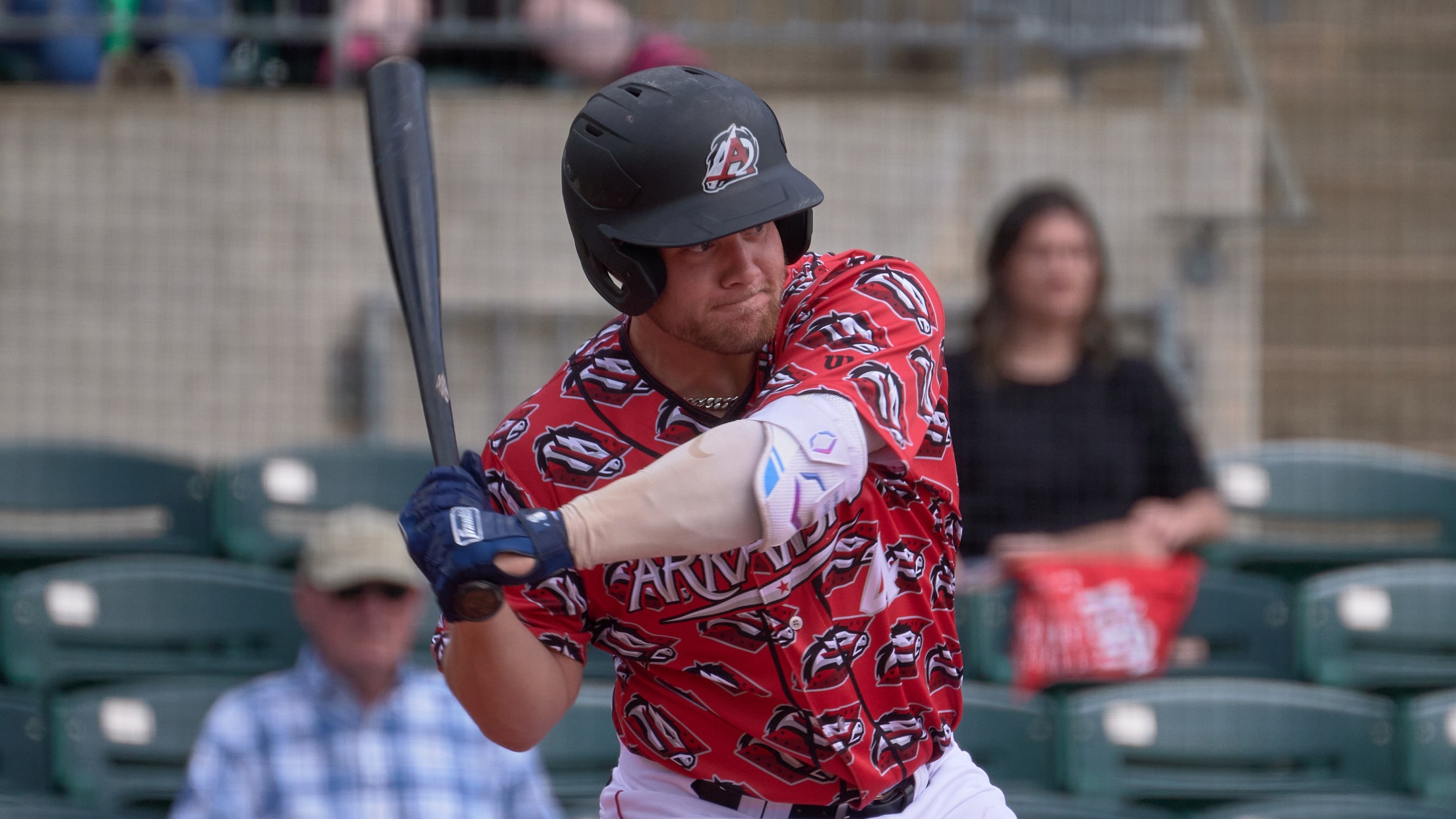 Kaden Polcovich had three hits and 4 RBIs in the win. (Mark Wagner)
Tulsa, OK—A scoreless game through six innings turned into a rout as the Arkansas Travelers (4-2, 40-35) cruised past the Tulsa Drillers (2-4, 42-31) by a 14-4 final score on Sunday night. The Travs broke the scoreless tie in the seventh inning when Kaden Polcovich hit a bases loaded triple
Tulsa, OK—A scoreless game through six innings turned into a rout as the Arkansas Travelers (4-2, 40-35) cruised past the Tulsa Drillers (2-4, 42-31) by a 14-4 final score on Sunday night. The Travs broke the scoreless tie in the seventh inning when Kaden Polcovich hit a bases loaded triple to put Arkansas up three. They then blew the game open scoring 11 times in the eighth inning capped by a grand slam from Jake Anchia. Travs starter Emerson Hancock worked 5.2 shutout innings with six strikeouts, not allowin a runner until the fourth inning or a hit until the fifth. Drillers starter Bobby Miller threw six scoreless frames with 10 strikeouts.
Moments That Mattered
* Tulsa put together a threat in the fifth with their first two hits of the night and a two out walk to load the bases but Hancock got out of it with a strikeout of Jeren Kendall.
* Once the Travs got into the Drillers bullpen, they loaded the bases in the top of the seventh and then with one out Kaden Polcovich tripled into the right field corner to open the scoring.
Notable Travs Performances
* 2B Kaden Polcovich: 3-5, BB, run, 3B, 4 RBI
* RHP Emerson Hancock: 5.2 IP, 3 H, 2 BB, 6 K
News and Notes
* The Travs stole a season high eight bases, three by Riley Unroe.
* Arkansas won their first series of the season against Tulsa, the first half division champions.
Up Next
The Travs return home to host the Springfield Cardinals on Monday night for Independence Day. RH Taylor Dollard (7-2, 0.99) makes the start against RH Edgar Escobar (4-4, 6.87). First pitch is set for 5:35 with the 4th of July Furious Fireworks Finale to wrap up the night. The game will also be broadcast on 93.3 The Fish, the First Pitch App and milb.tv.