Travs Season Ends In Regular Season Finale
Quest for postseason berth falls short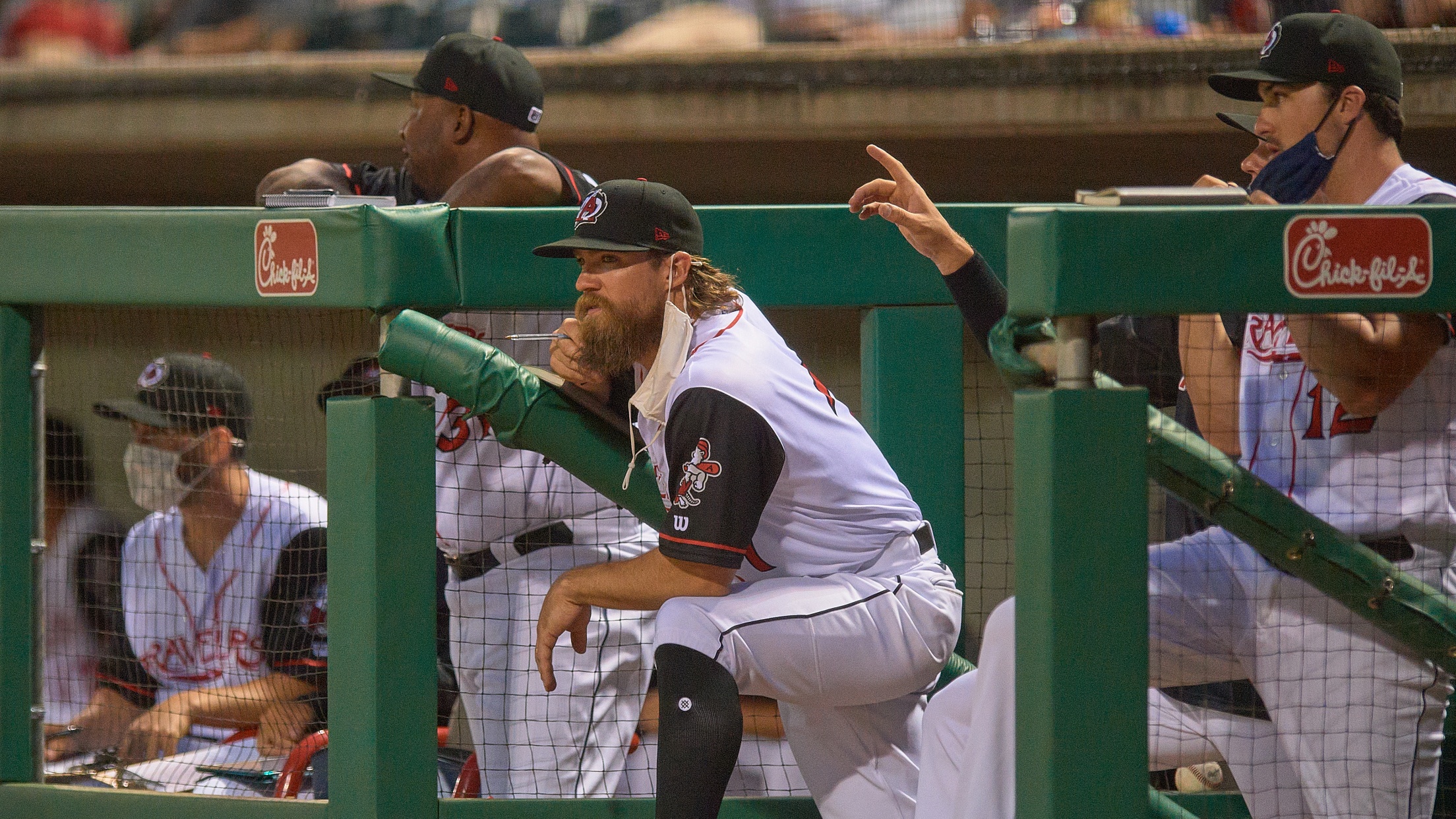 (Mark Wagner)
Wichita, KS—The Arkansas Travelers 2021 season came to a close on Sunday afternoon in Wichita with an 11-6 loss to the Wind Surge. Arkansas trailed almost the entire game. After scoring in the top of the first, Wichita answered with three in the bottom of the first and four more
Wichita, KS—The Arkansas Travelers 2021 season came to a close on Sunday afternoon in Wichita with an 11-6 loss to the Wind Surge. Arkansas trailed almost the entire game. After scoring in the top of the first, Wichita answered with three in the bottom of the first and four more in the second. The closest the Travs got the rest of the way was two runs. Simeon Woods Richardson was the winning pitcher for Wichita with Adam Hill taking the loss for Arkansas.
Moments That Mattered
* Arkansas scored on a Julio Rodriguez double in the 1st but then Rodriguez was caught stealing third base blunting the chance for a bigger inning and Frisco answered with a three-run homer by Spencer Steer in the bottom of the inning.
* The Travs battled back to within two and had the tying runs on base with no one out in the top of the fifth but a soft line drive to third base turned into a double play and stalled the Travs momentum.
Notable Travs Performances
* CF Julio Rodriguez: 3-5, run, 2B, RBI
* 3B Joe Rizzo: 3-5, 2B, RBI
* RHP Dayeison Arias: 2.2 IP, H, 2 BB, 6 K
* LHP Nate Fisher: 2.2 IP, K
News and Notes
* Joe Rizzo and Jake Scheiner both drove in a run and ended up tied for the team lead in RBIs with 60.
* With the Travs loss and Frisco's extra inning loss, and Northwest Arkansas' win over Springfield, it will be the Naturals taking on Wichita in the league championship series this week.
Up Next
The Travelers 2021 season is over, the 2022 season begins on Friday April 8 at Frisco. The home opener is scheduled for Monday April 11 at Dickey-Stephens Park.