We Are The Augusta Pimento Cheese
Thanks for being a part of the Cheesiest Weekend of the season! 2022 Pimento Cheese Weekend is being planned and more information will be available soon!
Check out the 2021 Pimento Cheese Jerseys the team wore!
Enjoy Pimento Cheese Activities and recipes from our friends at Palmetto Cheese!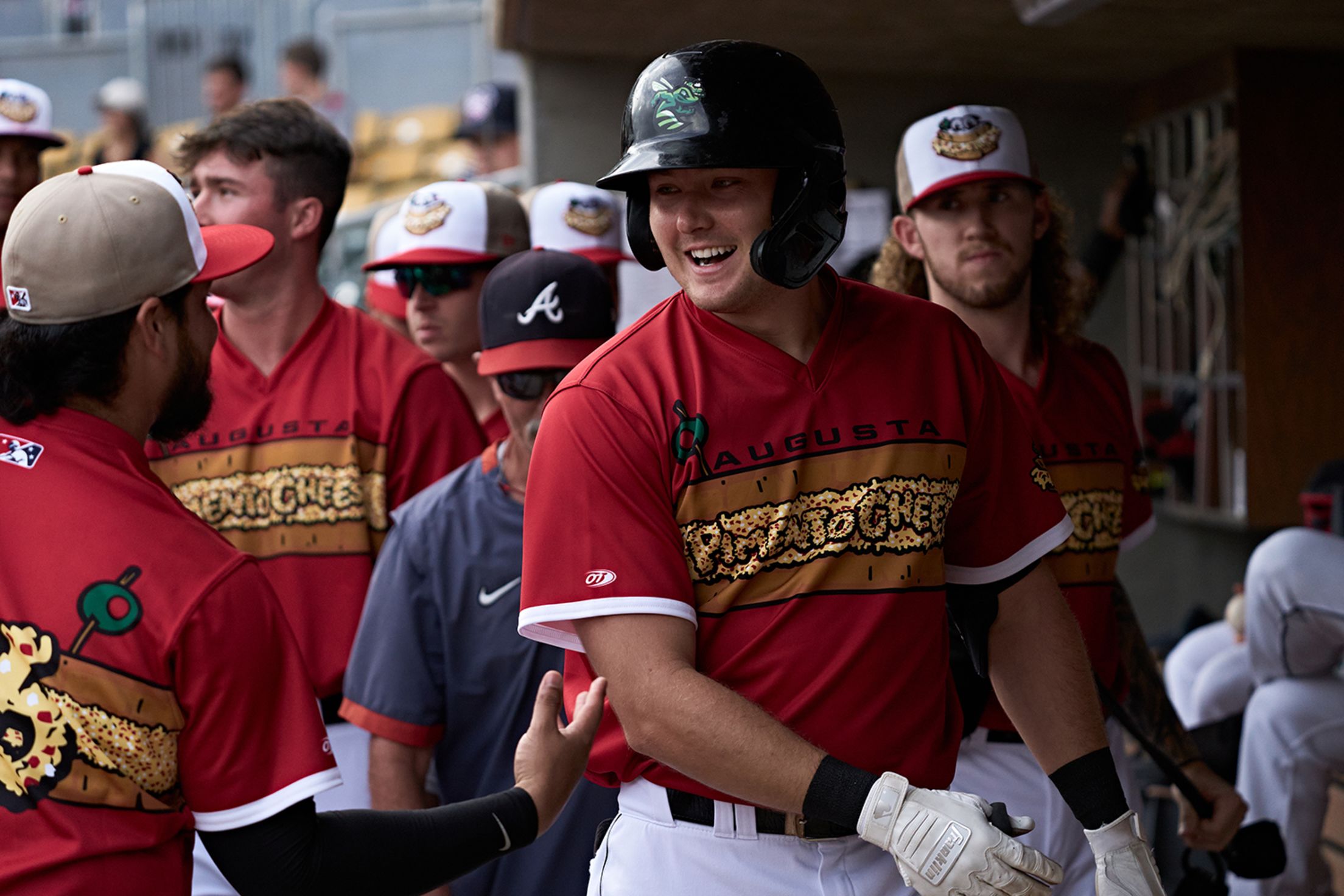 Pimento Cheese Coloring Activities
Augusta Pimento Cheese Recipes