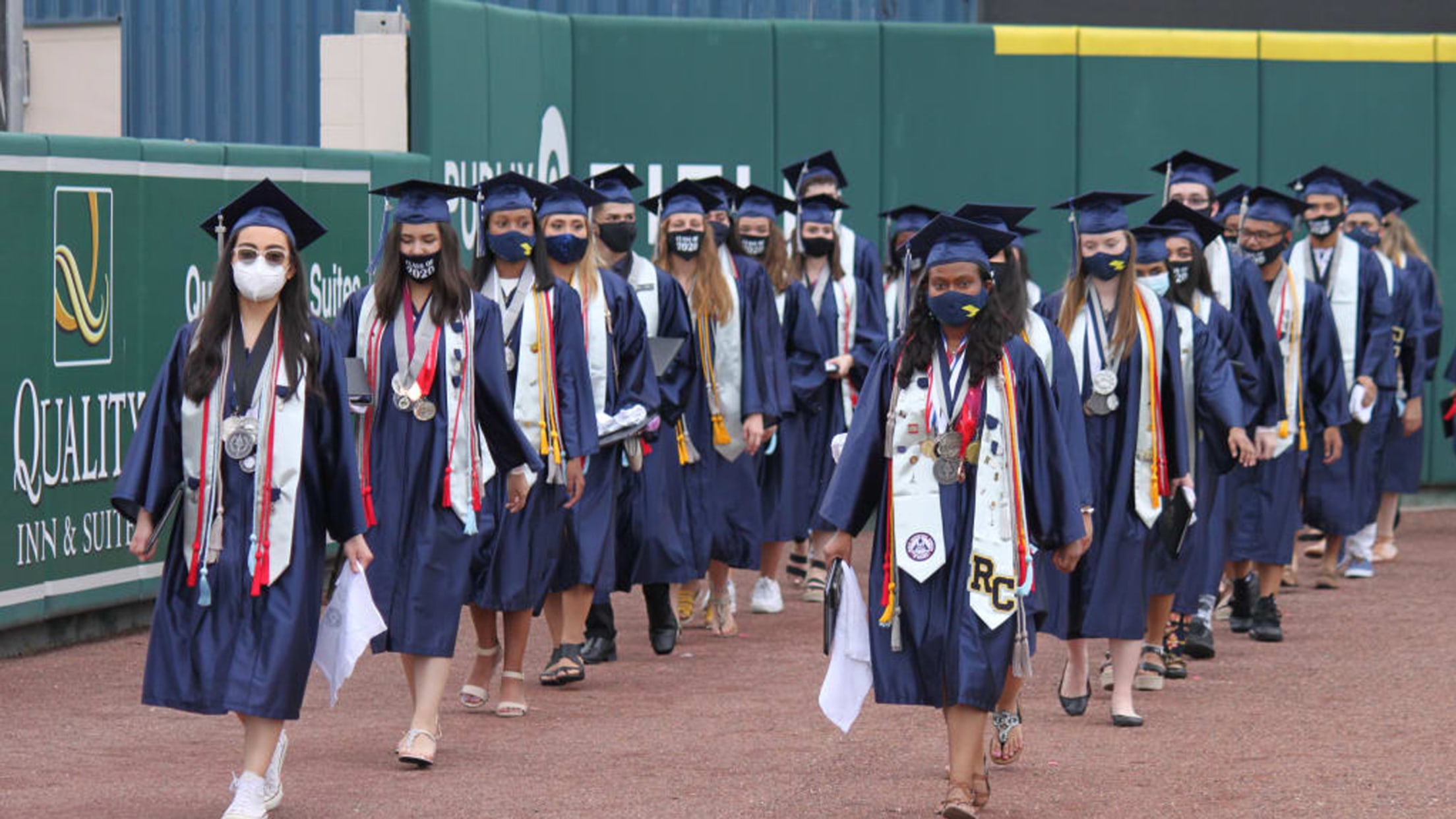 Graduations At Baysox Stadium
The Baysox can host your school's graduation ceremony right here at Baysox Stadium!
The on-field graduation ceremony will offer students and guests a memory to last a lifetime! Students will receive their diplomas while family and friends watch from the Prince George's Stadium stands, with all the action broadcast live on the HD video board.
The Baysox can hold graduation ceremonies of almost any size, with the ability to safely socially distance graduates and guests across our seating bowl and field.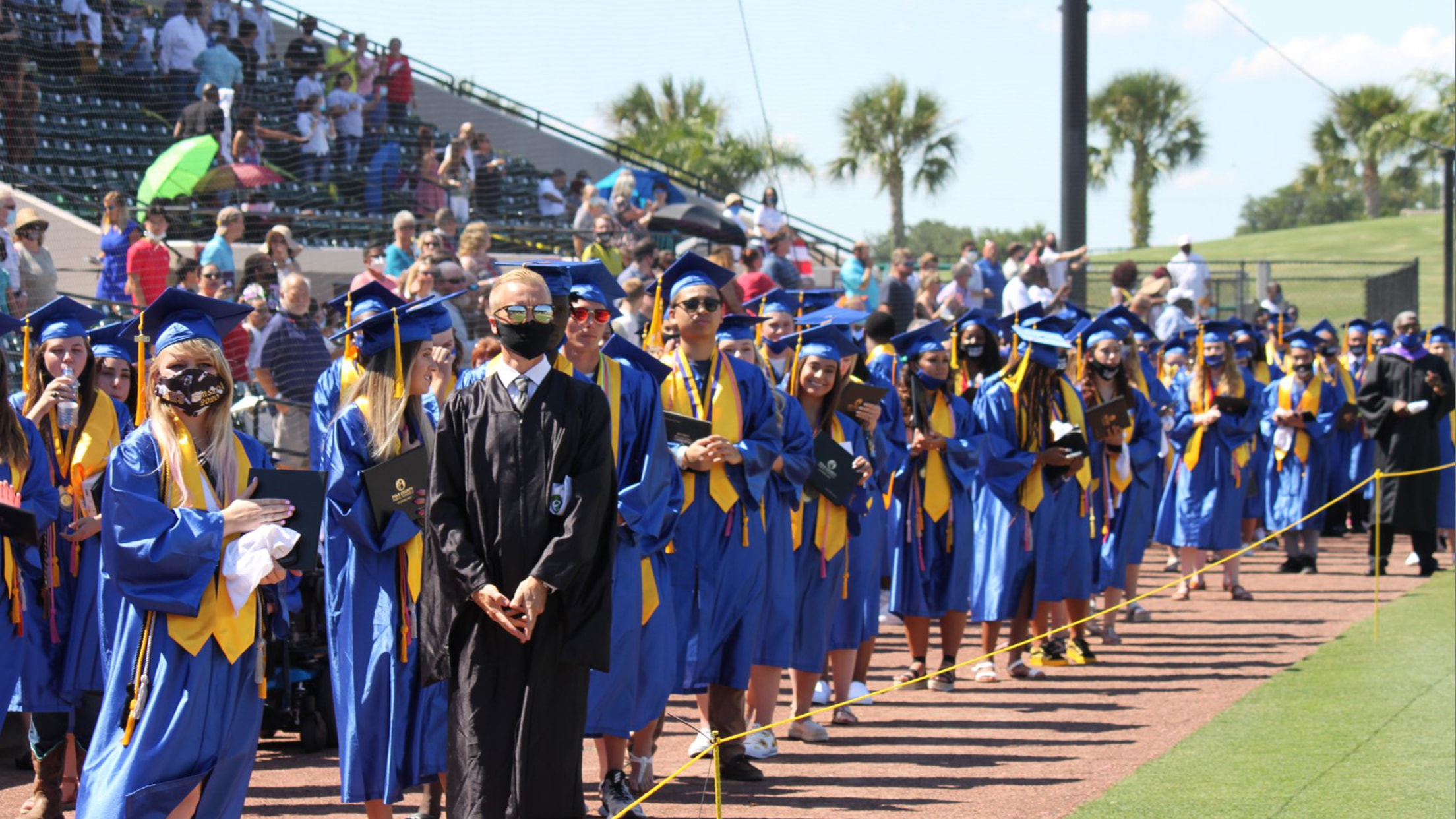 We can also host graduations of any grade level. From Montessori Schools to Pre-Schools, Elementary through High Schools, Home Schools, Private Schools & more!
We can also offer extra options to make your graduation ceremony stand out even more! Host your ceremony at night "under the lights" with a post-graduation Fireworks Spectacular! You can also rent some of our Suites for special guests, fundraising & more.
We can help customize the graduation experience for your school and your graduating class!