Holiday Season Garage Sale on Thursday, December 9th
December 7, 2021 – Join us on Thursday, December 9th for our annual Garage Sale at Maimonides Park. Doors will open at 5:30 PM and the event will run until 6:30 PM or when items run out. Enjoy this unique opportunity to get your hands on past giveaways, game-worn gear
Homers for the Holidays - Cyclones Tickets Make the Perfect Gift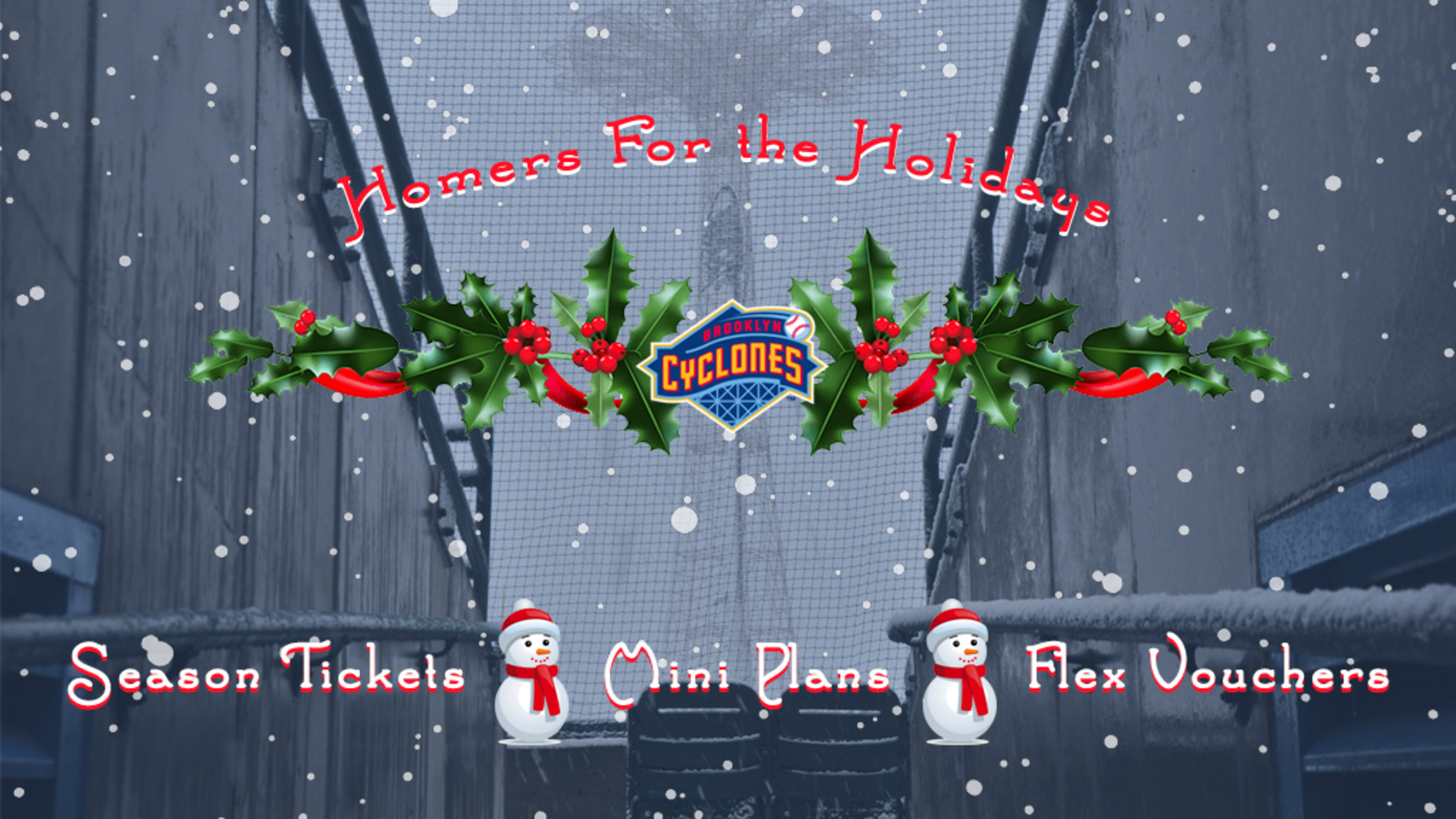 Fruit Cake? Too cliché. Socks? Not personal enough. Cyclones tickets? That's the gift that keeps on giving. We've got the perfect option for you to gift this Holiday season with several plans to fit any budget or schedule. Here's a look at a few of the options available:
Cyclones Black Friday Sales & More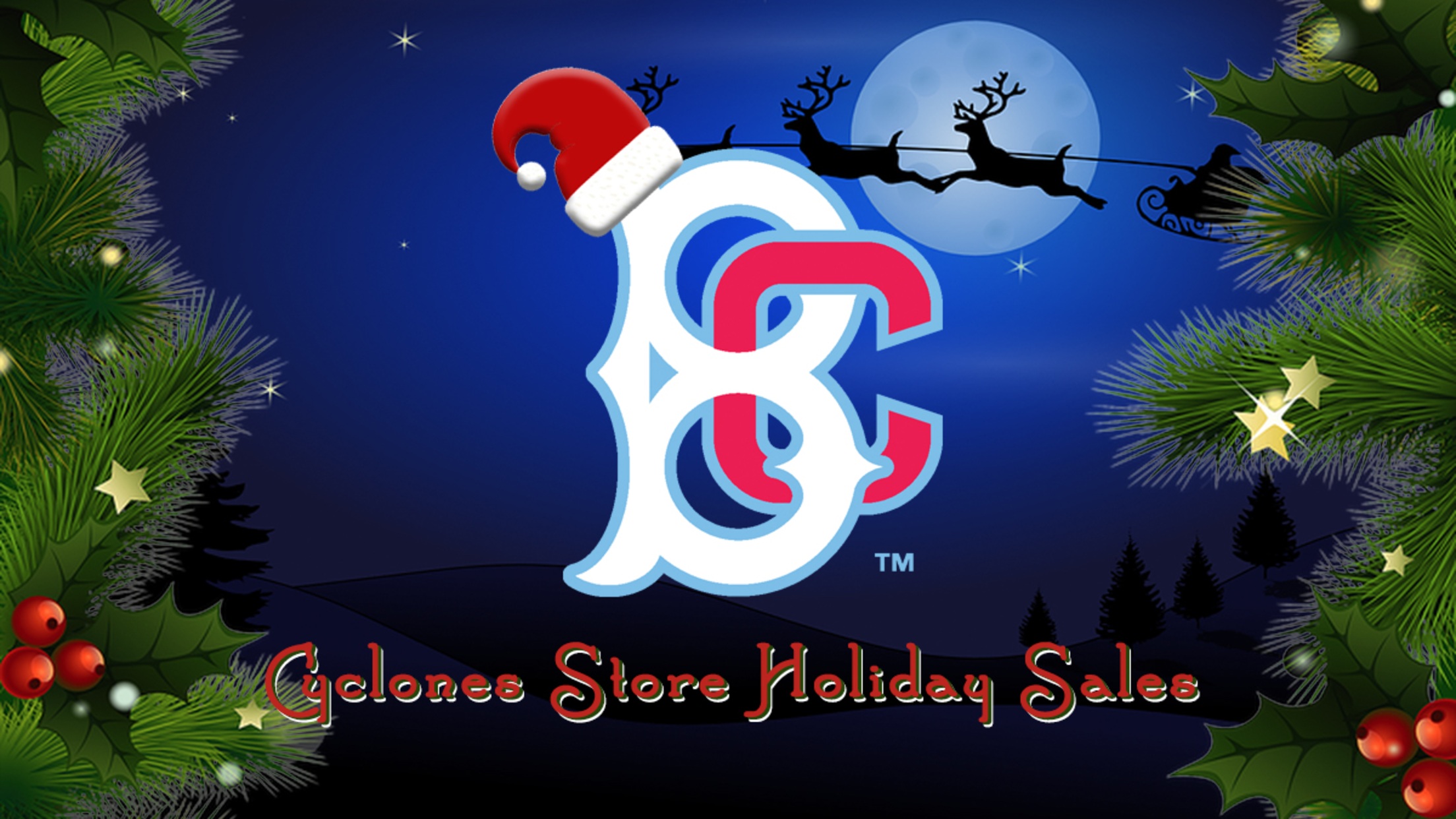 To Visit the Cyclones Team Store -- CLICK HERE With the Holiday Season upon us, the Cyclones will be offering different specials throughout the season starting on Black Friday. Here's a look at what's in store all month long:
Thursday, November 25th (12 AM) - Monday, November 29th
Getting a Busy Signal When You Call Us?   Here's What to Do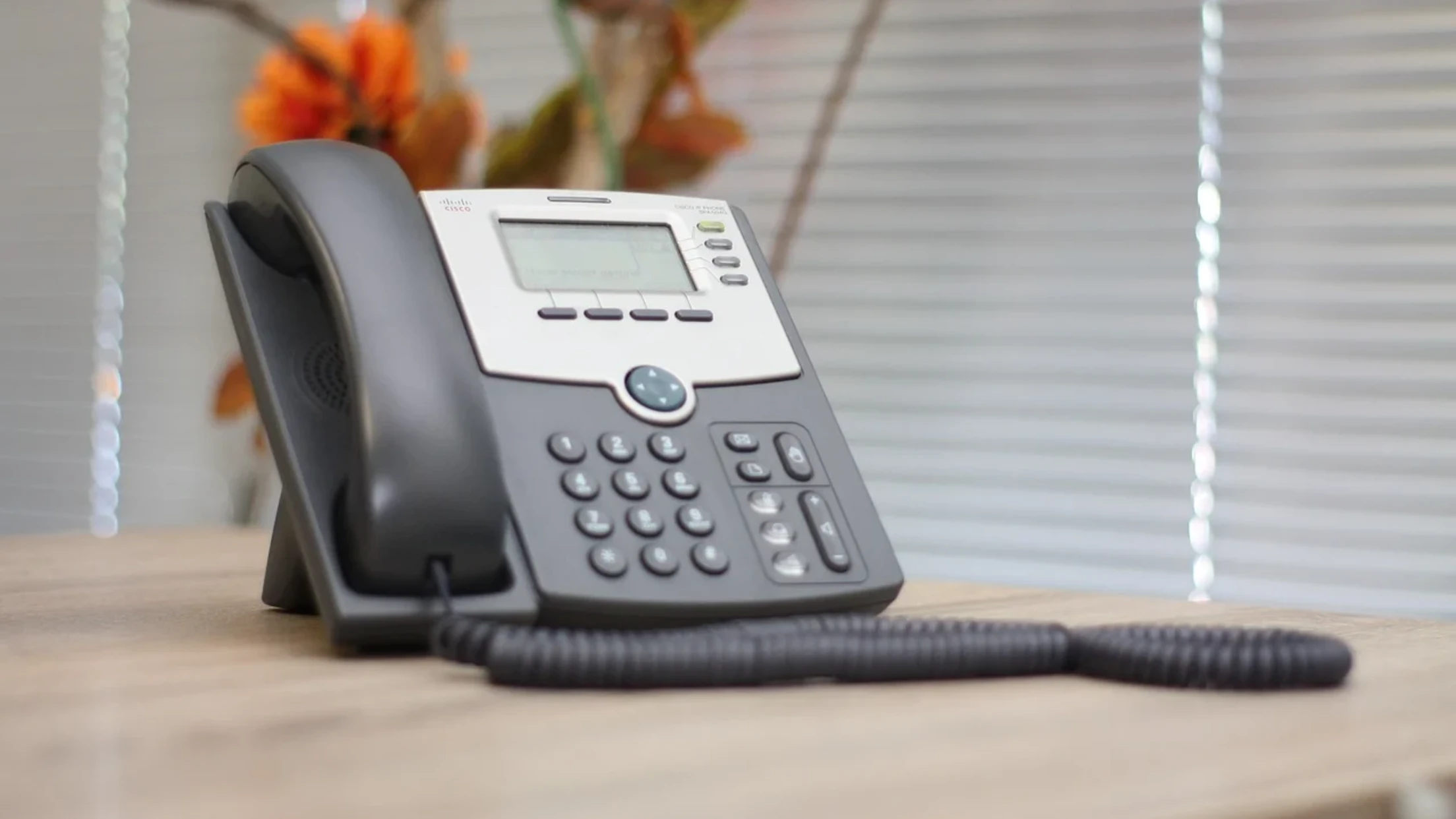 The phone system at Maimonides Park is undergoing some changes and some calls are having a difficulty connecting while we update the system. We have discovered a work around for this issue which will allow you to connect to your Cyclones representative. Here's what to do:
Garage Sale on Sunday, November 14th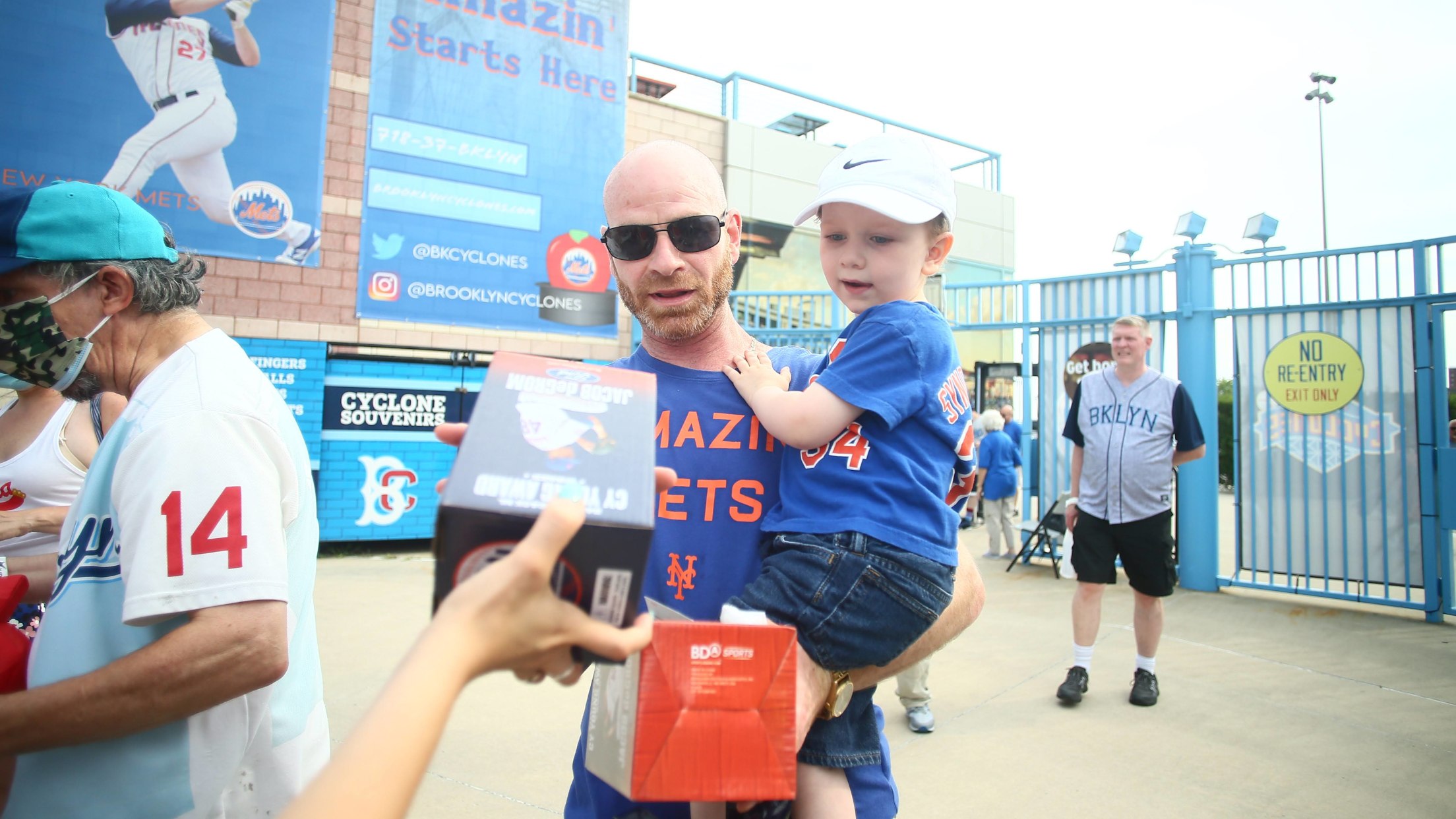 November 8, 2022 – Join us on Sunday, November 14 for our annual Garage Sale at Maimonides Park. Doors will open at 10 AM and the event will run until noon. Enjoy this unique opportunity to get your hands on past giveaways, game-worn gear and more including our 3 for
Cyclones Season Ends with 3-1 Loss to BlueClaws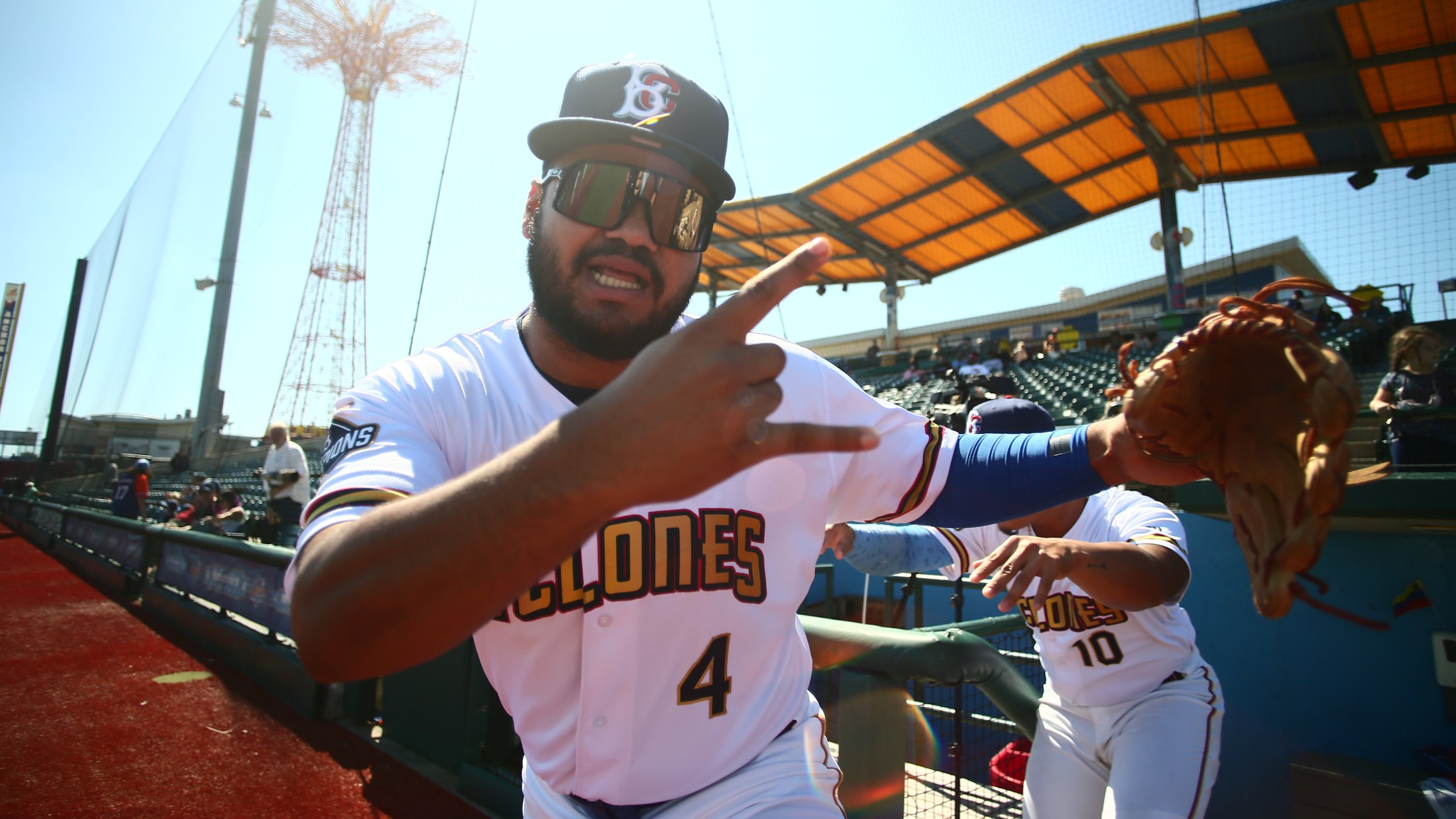 CONEY ISLAND, NY (September 19, 2021) – On the final day of the season, the Jersey Shore Blue Claws, led by No. 6 Phillies prospect Yohan Rojas, beat the Brooklyn Cyclones, the High-A affiliate of the New York Mets, 3-1 Sunday afternoon at Maimonides Park. Win: Mezquita (4-8) | Loss:
BKLYN Clubs Five Homers as they Beat BlueClaws, 9-2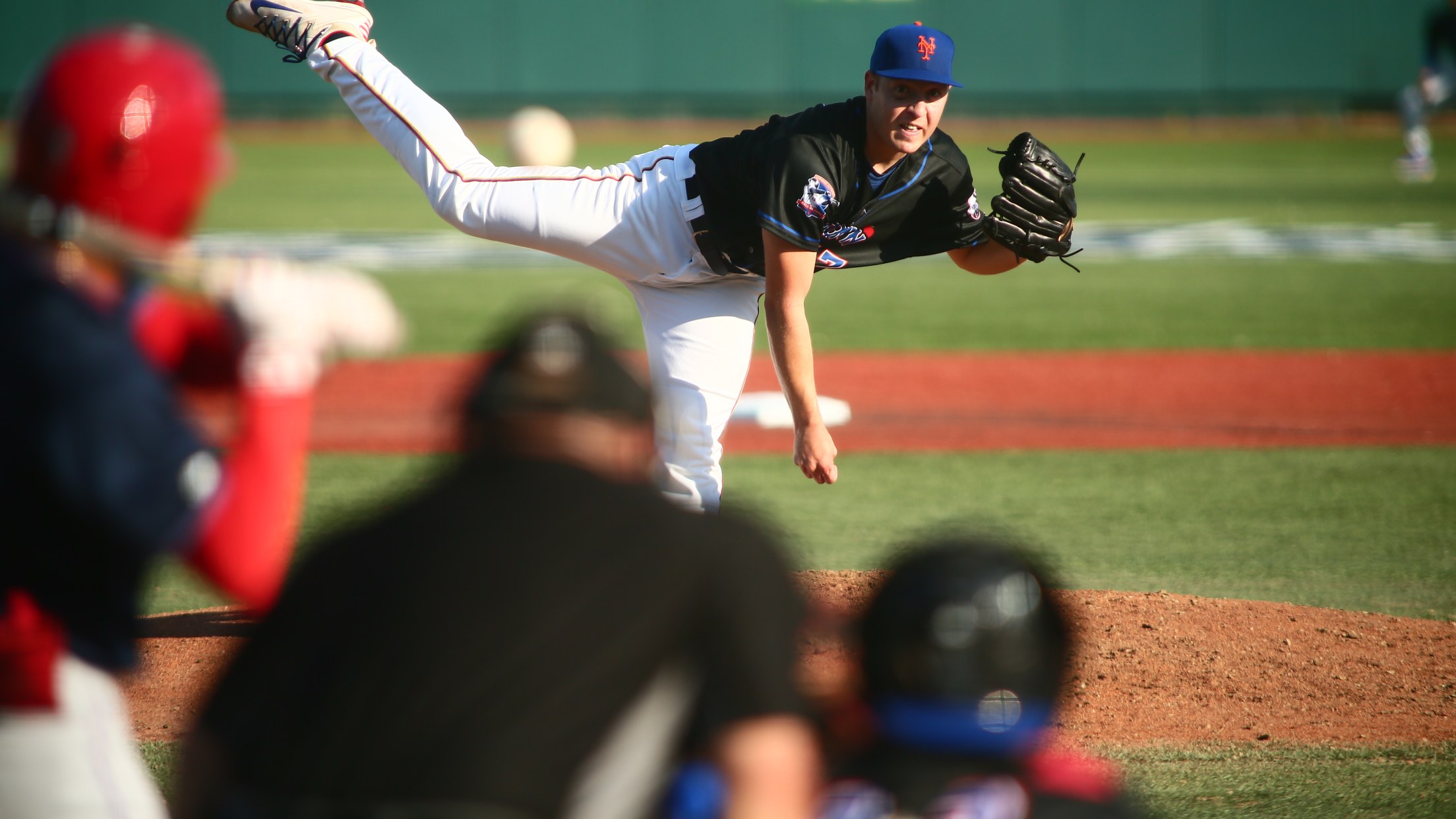 CONEY ISLAND, NY (September 18, 2021) – David Griffin mowed down Jersey Shore hitters, while the Brooklyn Cyclones, the High-A affiliate of the New York Mets, bombed five home runs en route to a 9-2 victory Saturday evening at Maimonides Park to take a three games to two series lead.
Brooklyn Downs the Shore, Beats BlueClaws 7-4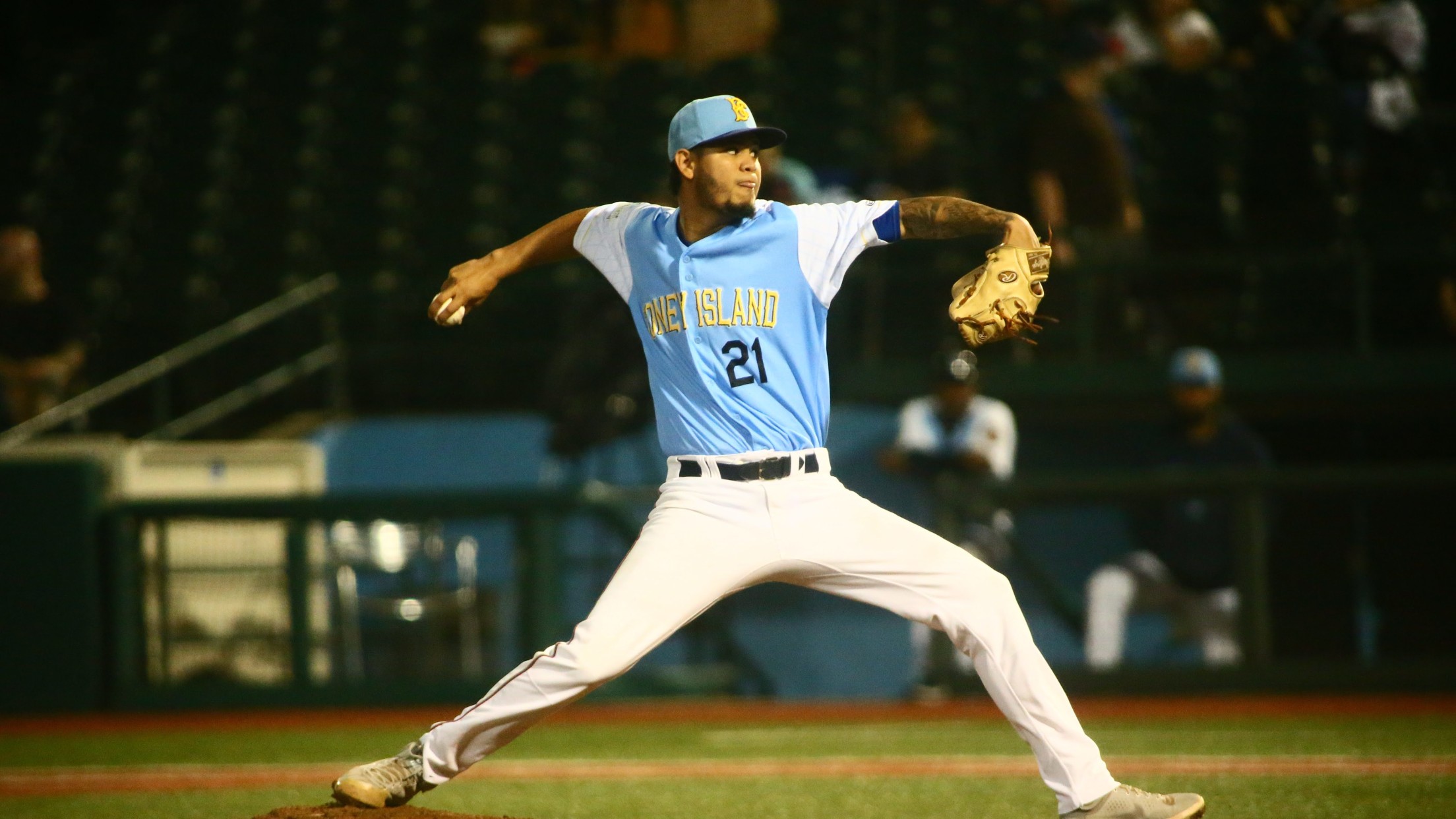 CONEY ISLAND, NY (September 17, 2021) – Jose Chacin stayed unbeaten at home and Zach Ashford drove in two runs as the Brooklyn Cyclones, the High-A affiliate of the New York Mets, evened the series at 2-2 with a 7-4 victory over the Jersey Shore Blue Claws Saturday night at
Maimonides Park to Host Pete Alonso Homers for Heroes Charity Event September 27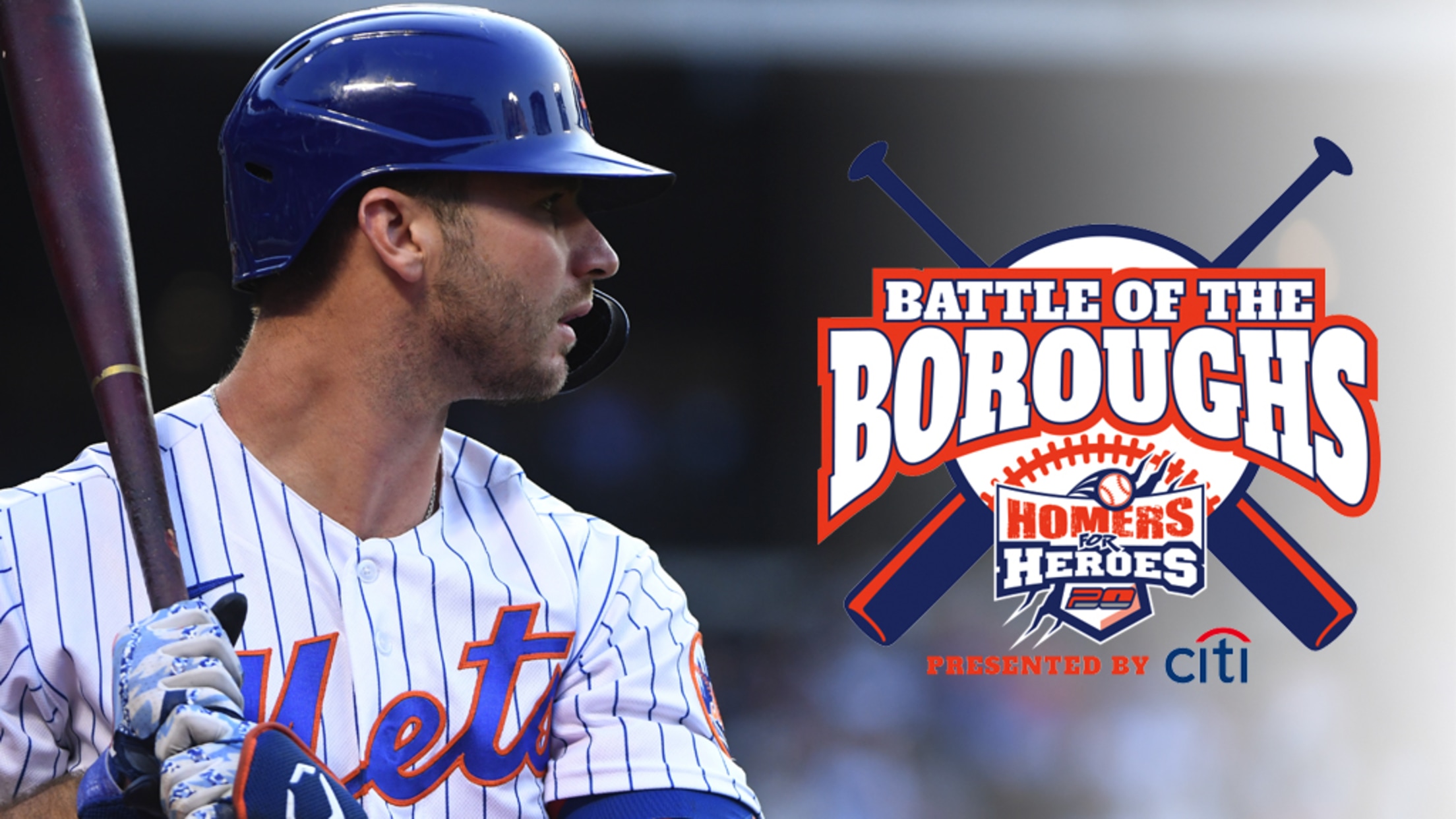 To Purchase Tickets -- CLICK HERE
For More Information on Homers for Heroes -- CLICK HERE Join us at Maimonides Park on Monday, September 27th for The Battle of the Boroughs presented by Citi. Watch the top youth baseball players from around NYC compete in a home run
Cyclones Lose a Wild One, 8-6 on Thursday Night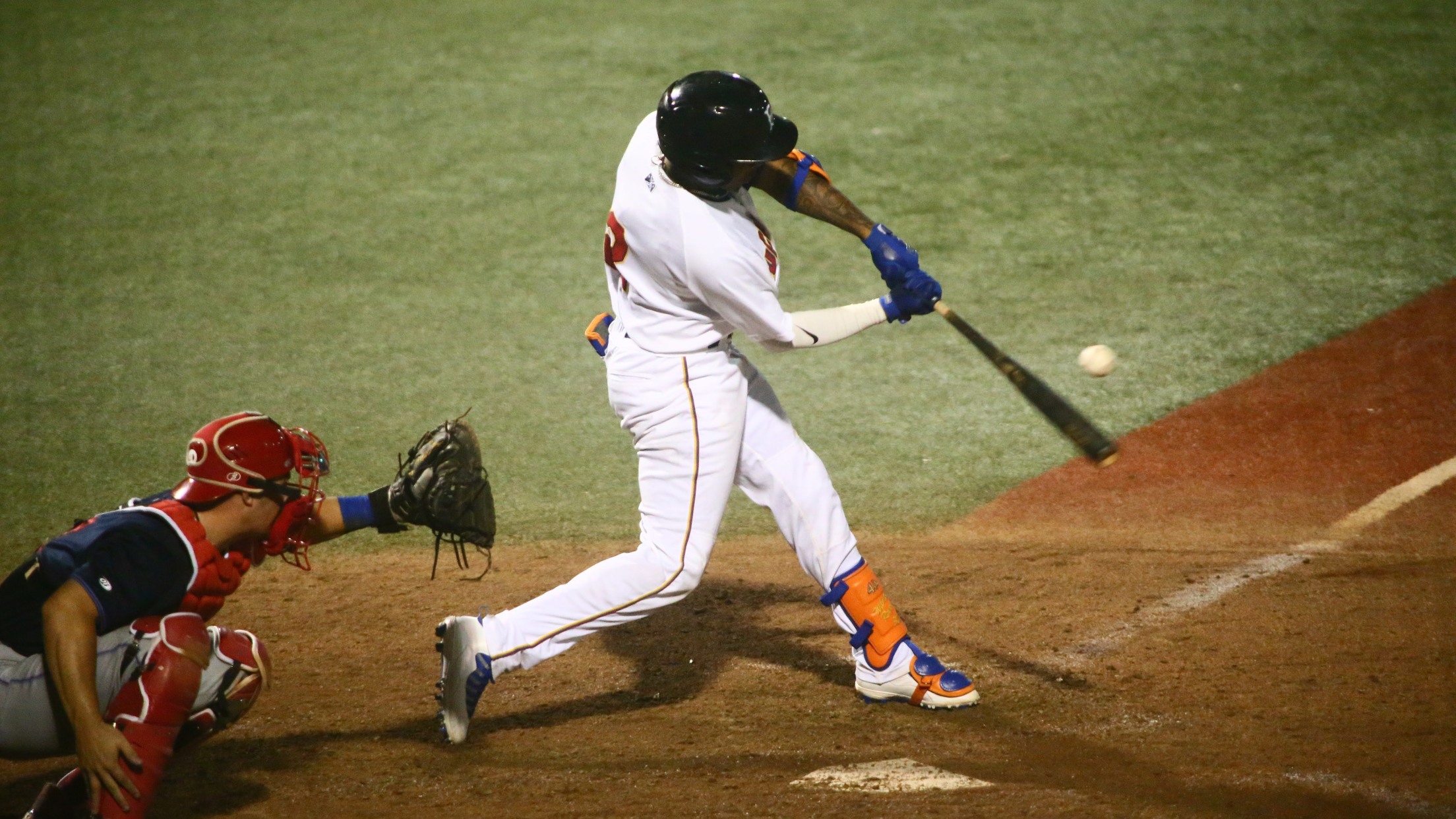 CONEY ISLAND, NY (September 16, 2021) –In a game that lasted four hours and seven minutes, the Jersey Shore Blue Claws used a four-run top of the ninth to propel them to an 8-6 victory over the Brooklyn Cyclones on Thursday night at Maimonides Park. Win: Francisco (2-0) | Loss:
Brooklyn Hits Three Homers, But Falls 4-3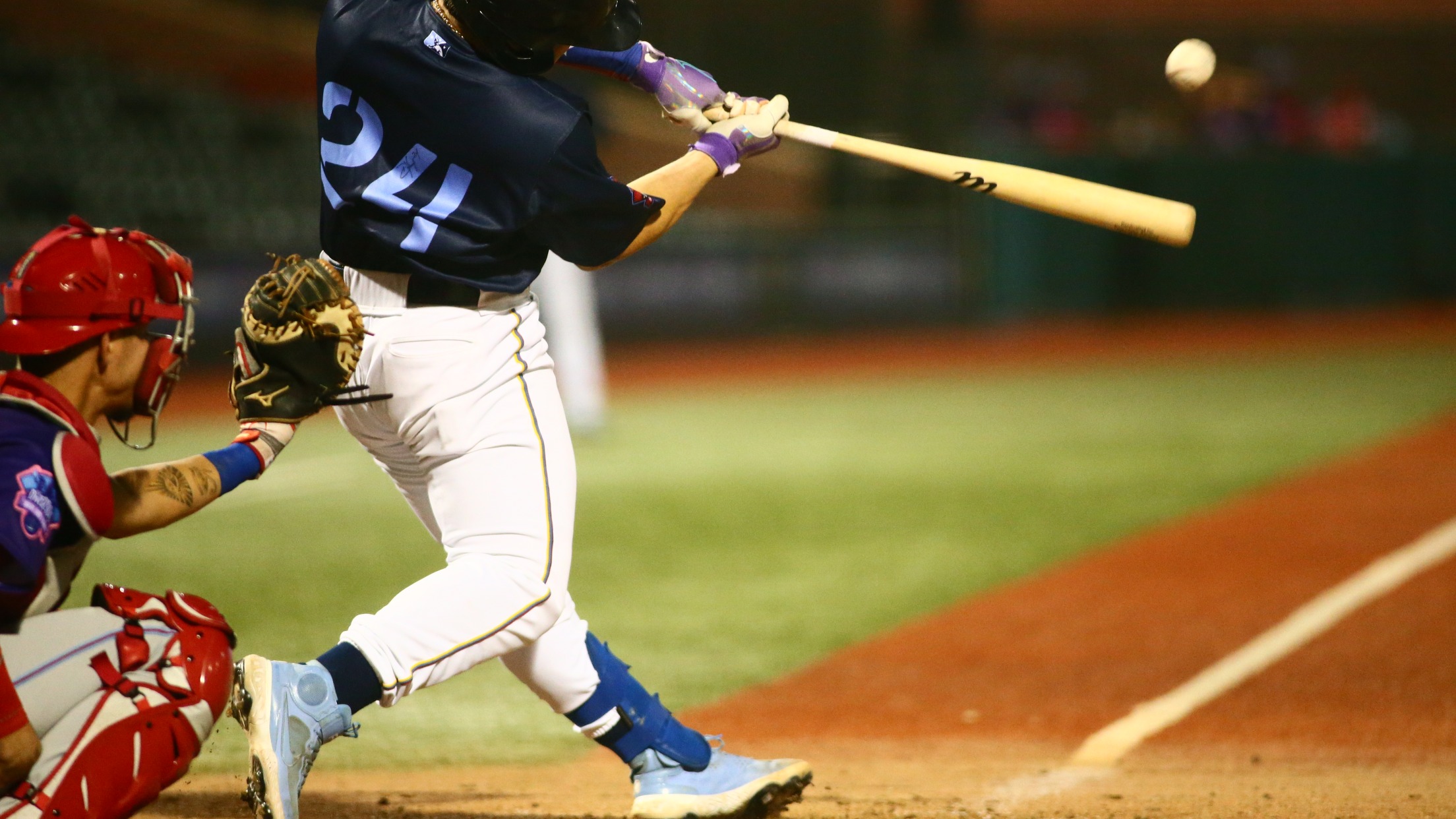 CONEY ISLAND, NY (September 15, 2021) – Cody Bohanek homered twice and Francisco Alvarez took over the Mets organizational home run lead, but the Brooklyn Jefes' rally fell short in a 4-3 loss to the Medusas de Jersey Shore Thursday night at Maimonides Park as both teams kicked off Hispanic
Ginn Gets the Win, Cyclones Top BlueClaws 5-2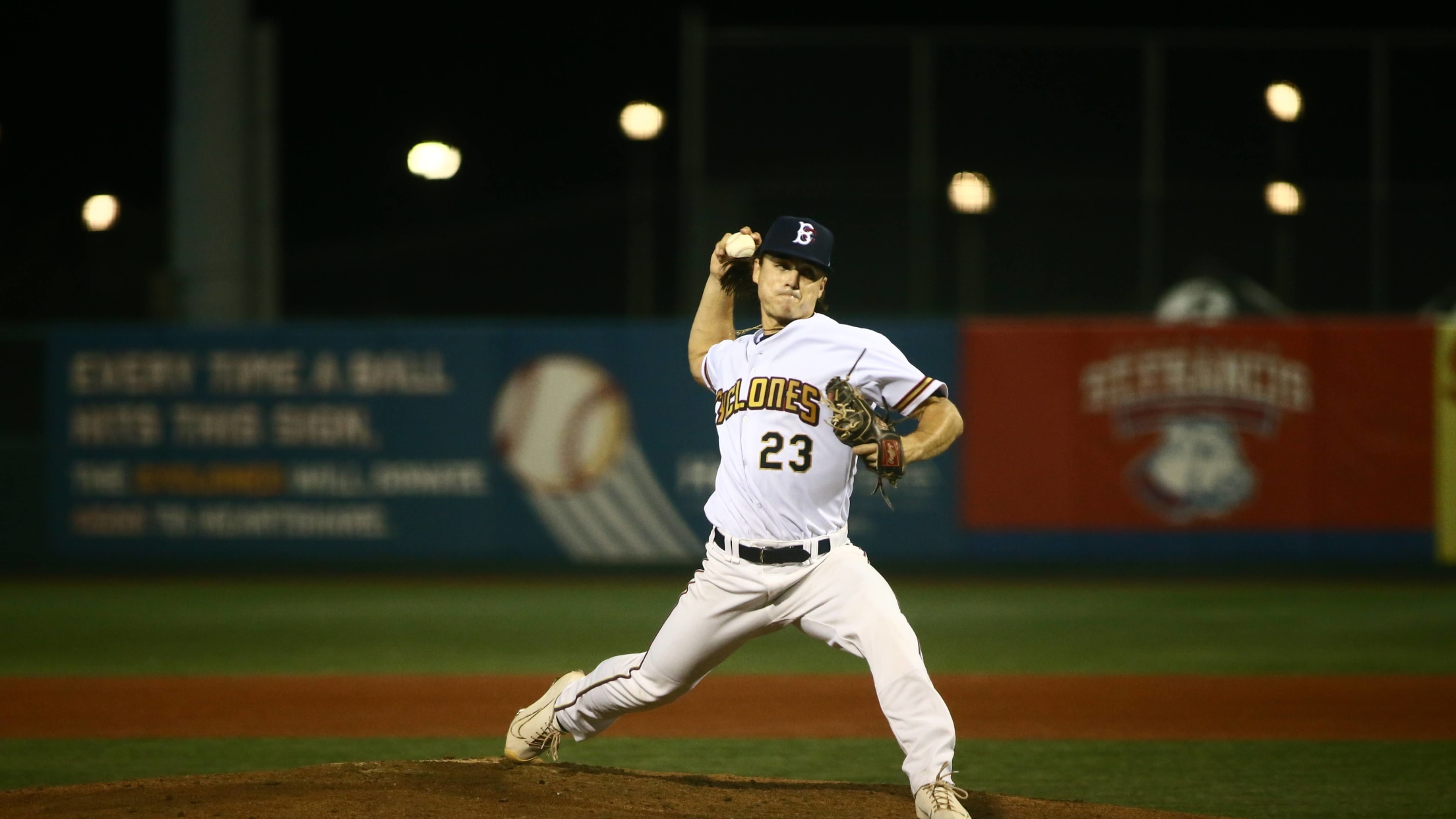 CONEY ISLAND, NY (September 14, 2021) – No. 5 Mets prospect J.T. Ginn spun 7.0 terrific innings Tuesday night at Maimonides Park as the Brooklyn Cyclones, the High-A affiliate of the New York Mets, shut down the Jersey Shore Blue Claws 5-2 in the series opener. Win: Ginn (3-3) |
Schedule for 2022 BKLYN Cyclones Season Announced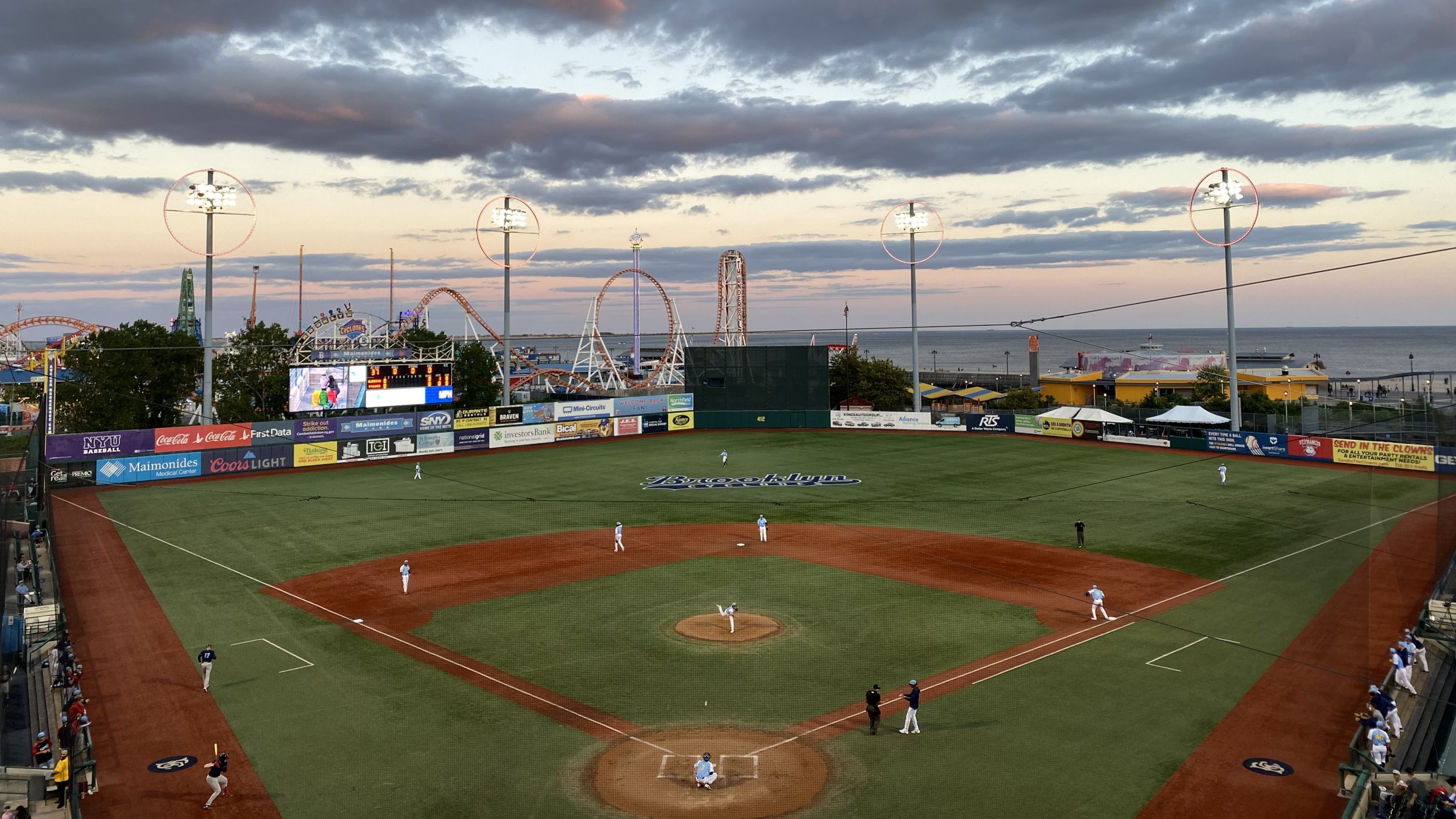 September 13, 2001 – Brooklyn, NY – Major League Baseball today announced the schedule for the 2022 High-A East Season. The Brooklyn Cyclones will open the '22 campaign on Friday, April 8th in Wilmington against the Blue Rocks (Washington Nationals). The Cyclones will open their home schedule on Tuesday, April
Renegades Use Long Ball in 13-8 Win on Sunday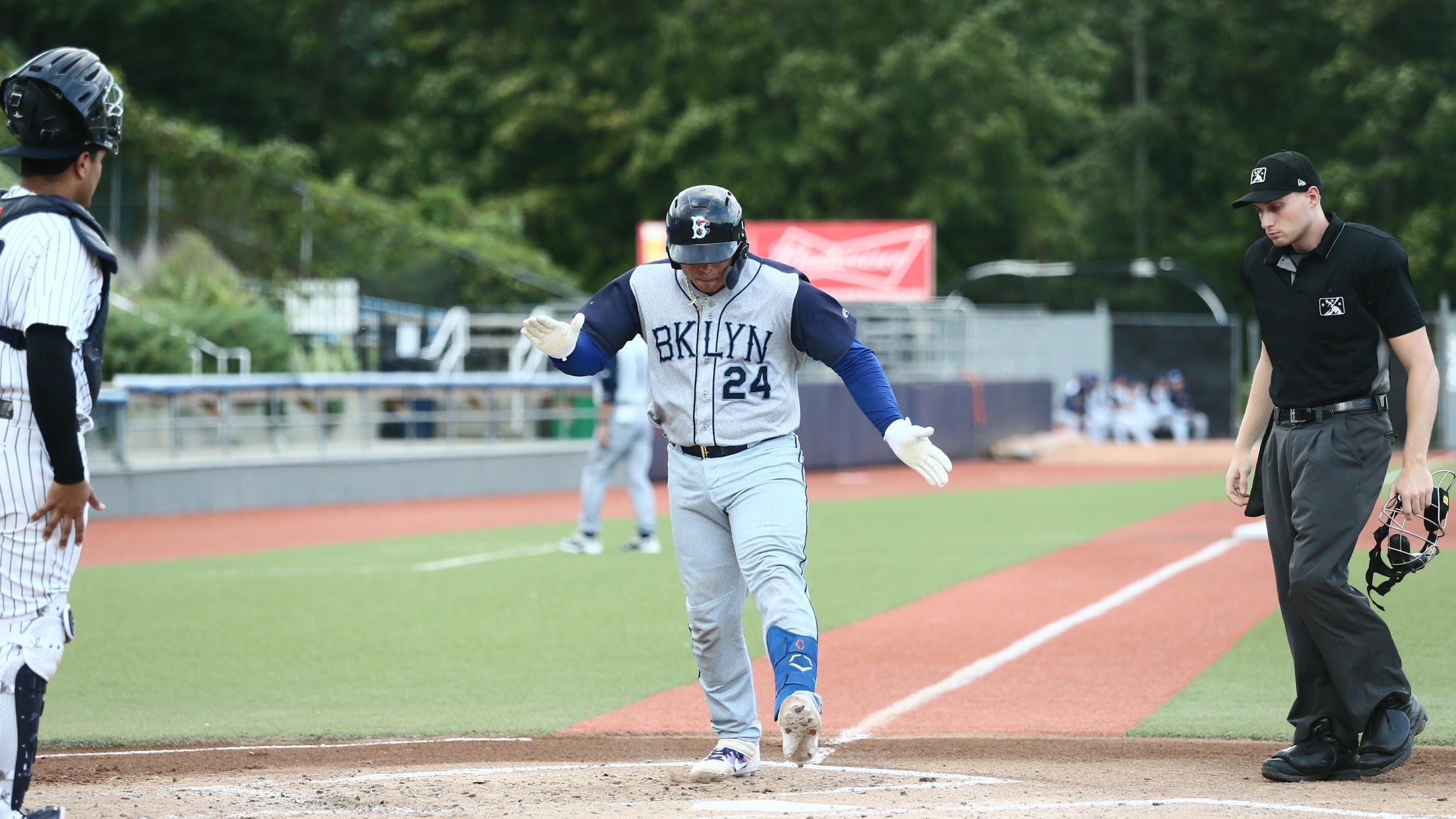 WAPPINGERS FALLS, NY (September 12, 2021) – Behind four monster home runs and big rallies, the Hudson Valley Renegades defeated the Brooklyn Cyclones, the High-A affiliate of the New York Mets, 13-8 Sunday night at Dutchess Stadium to win the series four games to three. Win: Sauer (3-2) | Loss:
'Gades Shut Out BKLYN, 7-0 on Saturday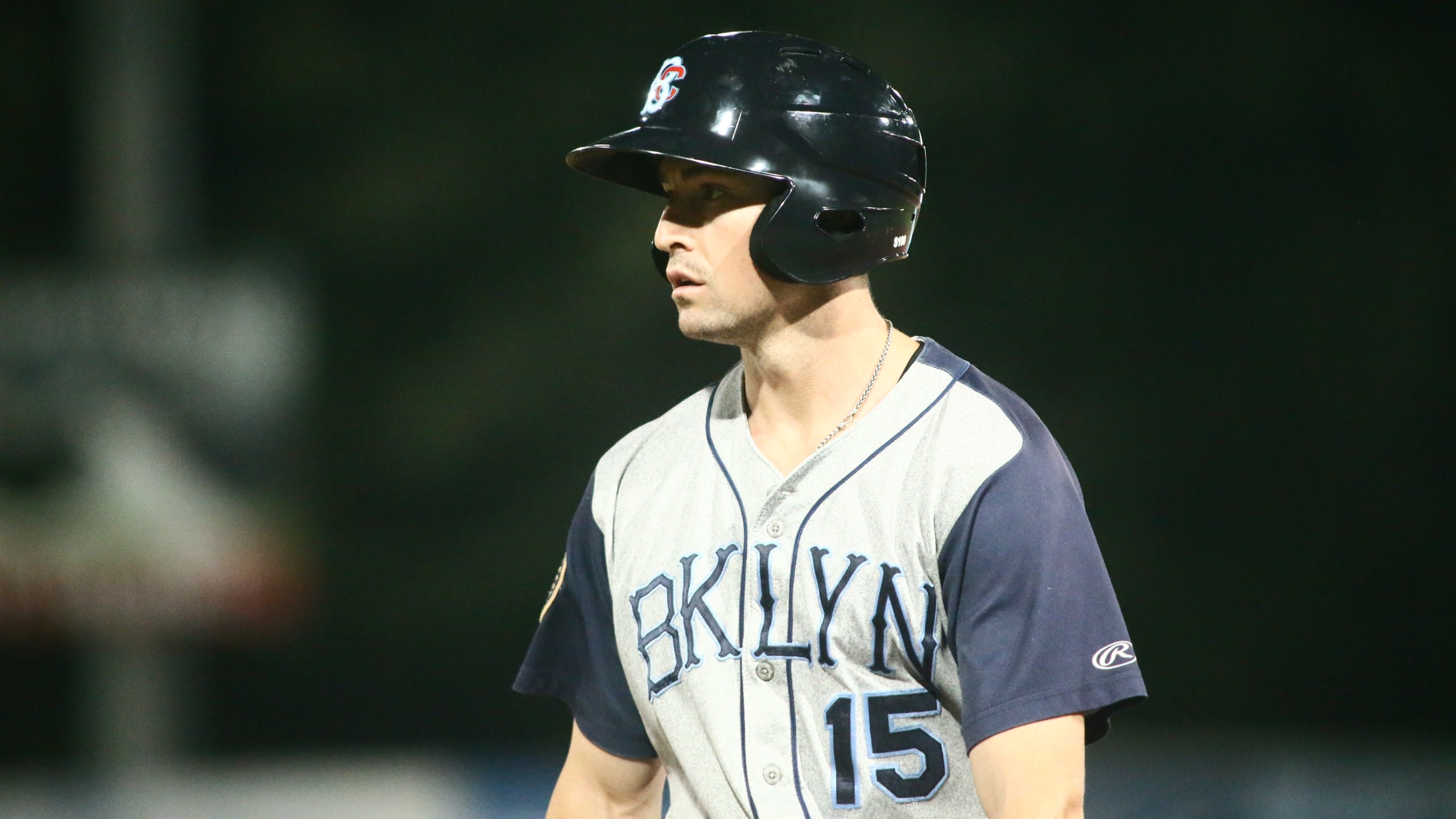 WAPPINGERS FALLS, NY (September 11, 2021) – Yankees farm hand Josh Maciejewski shut down Brooklyn over seven innings en route to a 7-0 Hudson Valley victory over the Brooklyn Cyclones, the High-A affiliate of the New York Mets, Saturday night at Dutchess Stadium. Win: Maciejewski (8-4) | Loss: Chacin (2-1)
Hudson Valley Tops Brooklyn, 4-1 on Friday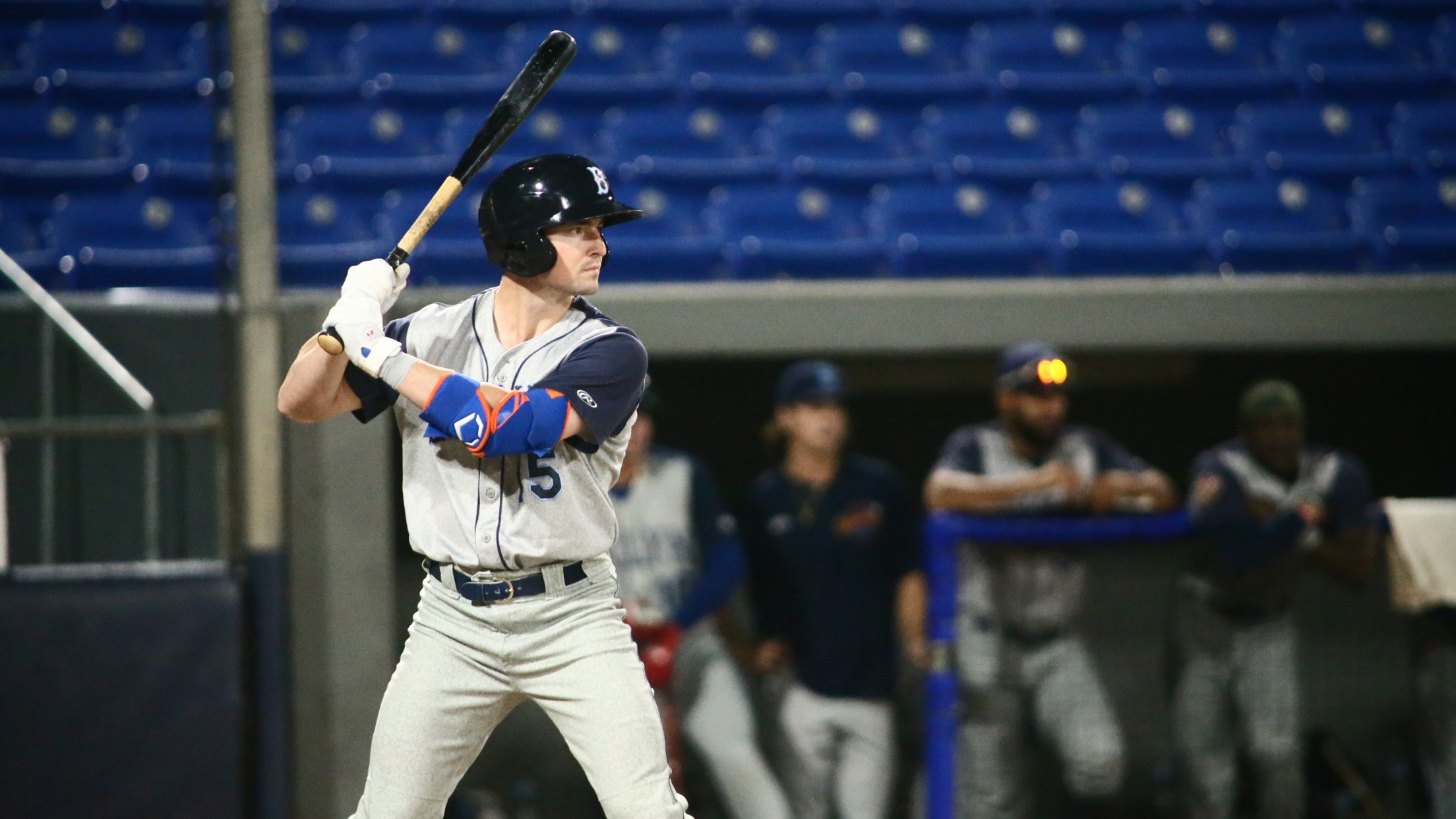 WAPPINGERS FALLS, NY (September 10, 2021) – Hudson Valley scored three early runs en route to a 4-1 victory over the Brooklyn Cyclones, the High-A affiliate of the New York Mets, Saturday night at Dutchess Stadium. Win: Ruegger (6-4) | Loss: Rojas (0-3) | Save: Valdez (1) Cyclones HR: Ritter
Bohanek Leads Brooklyn over Renegades, 6-4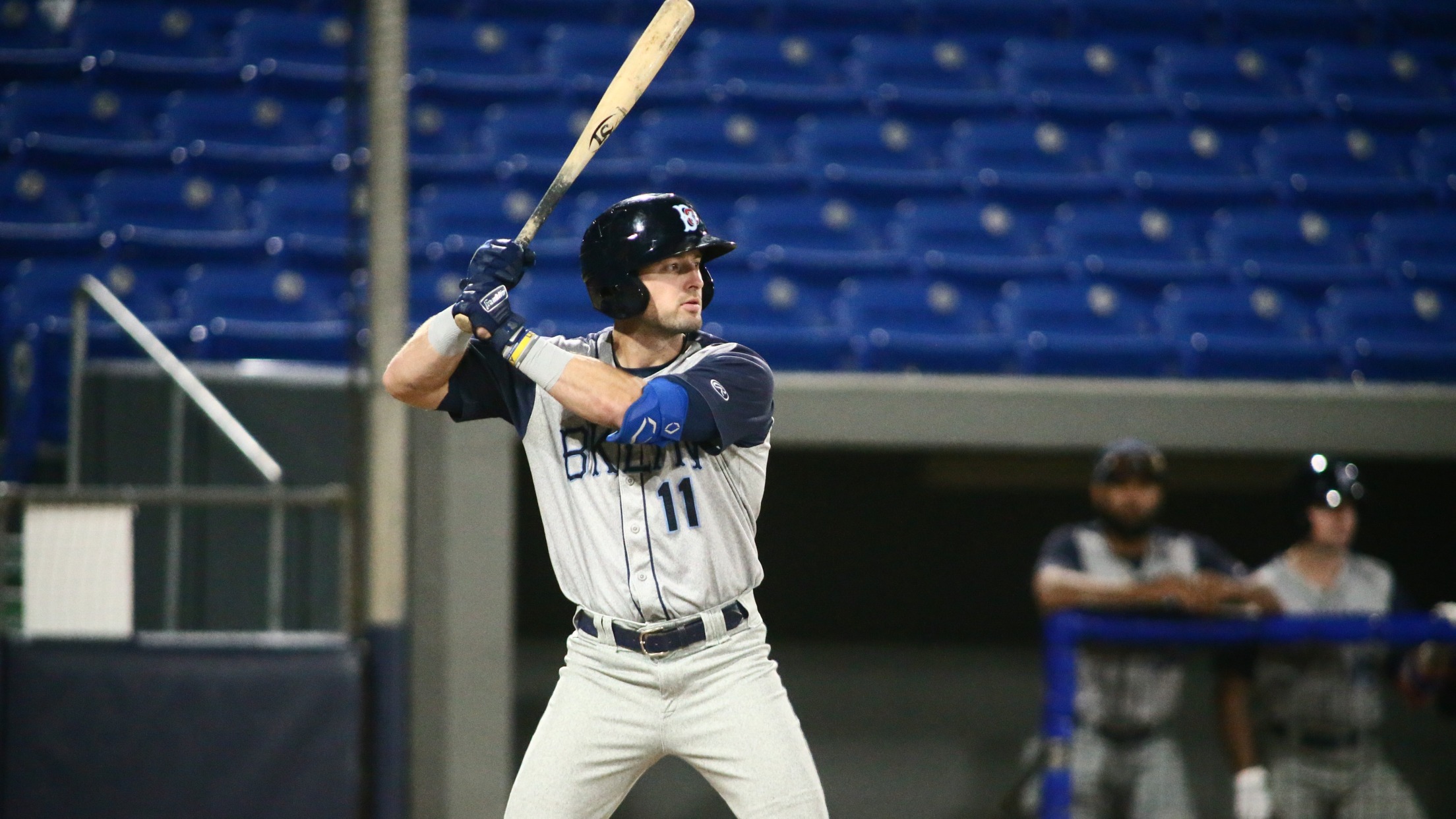 WAPPINGERS FALLS, NY (September 9, 2021) – The Brooklyn Cyclones won their third straight over the Hudson Valley Renegades, winning on Thursday night by the score of 6-4. INF Cody Bohanek was the offensive catalyst for Brooklyn reaching base five times while going 3-for-3 with two runs scored, a home
Cyclones Sweep Doubleheader at Hudson Valley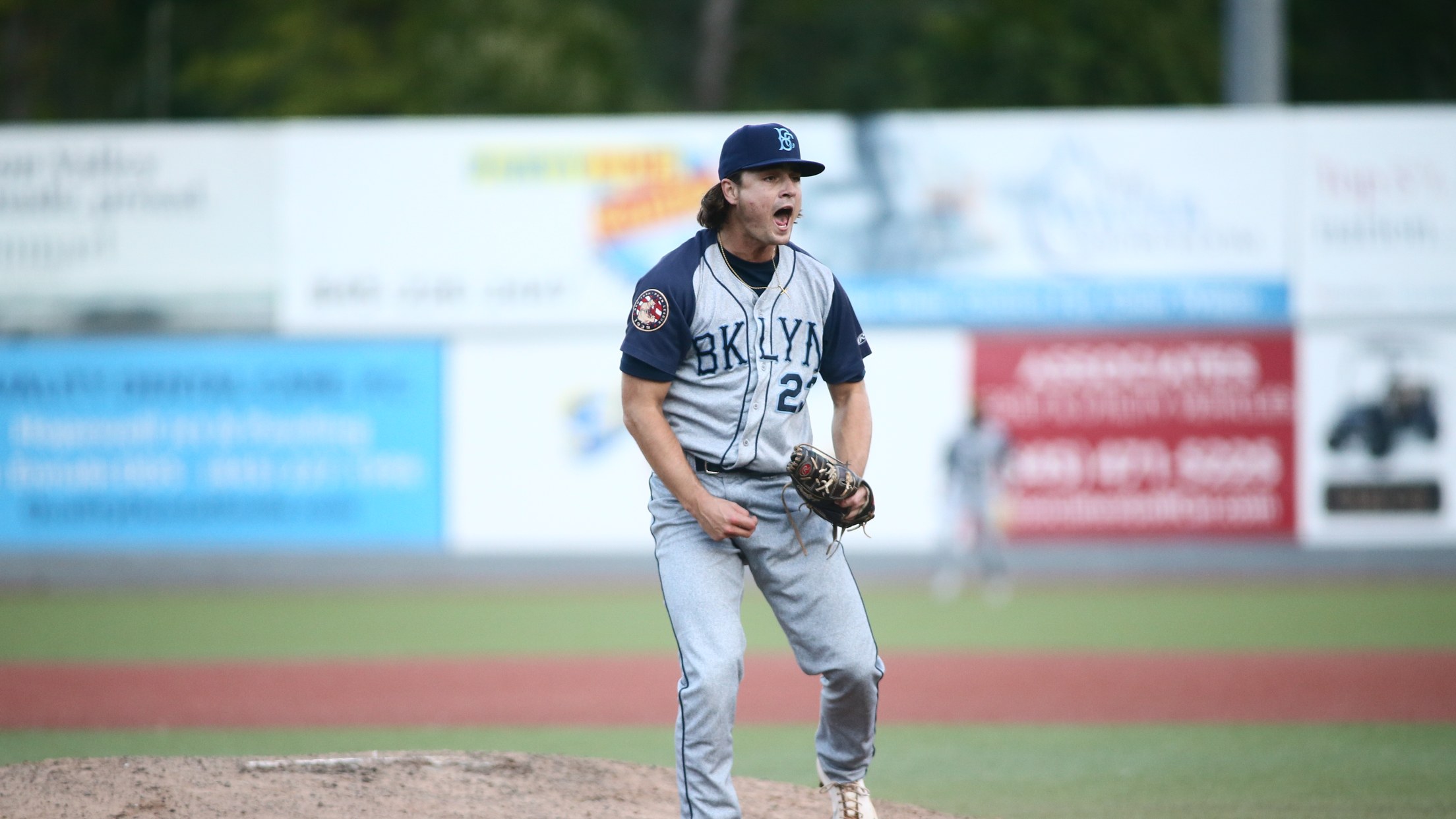 WAPPINGERS FALLS, NY (September 8, 2021) – The Brooklyn Cyclones swept a doubleheader from the Hudson Valley Renegades on Wednesday evening, taking Game One by the score of 4-0 and the nightcap 10-8. J.T. Ginn tossed 5.0 shutout innings in Game One to collect his second win with the Cyclones
Cyclones Are Going, Going, Gold for Pediatric Cancer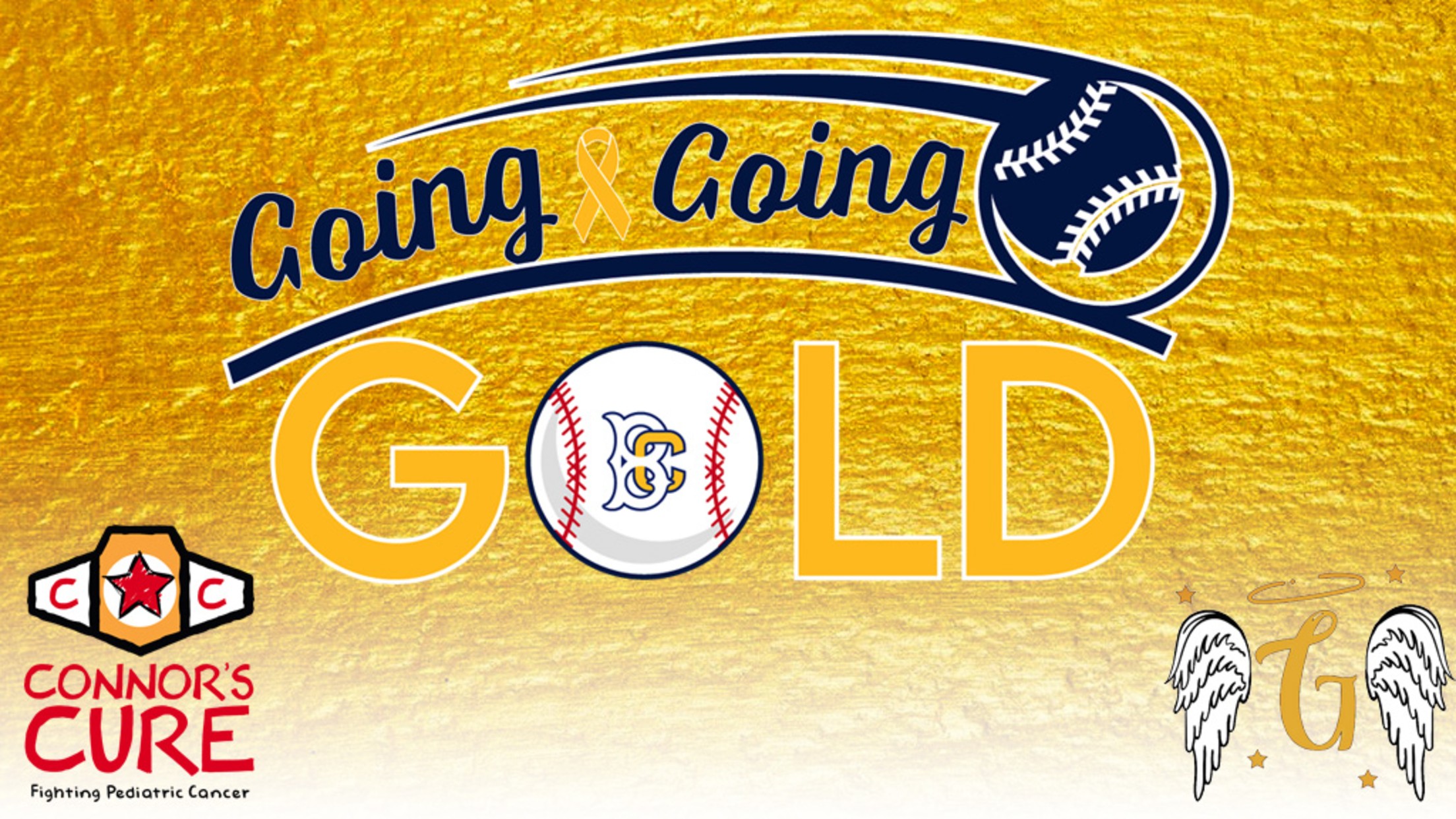 The Cyclones are Going, Going, Gold for Pediatric Cancer Team Goes to Bat for Connor & Gianna
To Purchase Tickets to Benefit Connor's Cure -- CLICK HERE BROOKLYN, NY – September 9, 2021 -- The Brooklyn Cyclones are going gold for pediatric cancer this September and joining forces with
Mauricio Hits 19th HR, But BKLYN Falls 7-6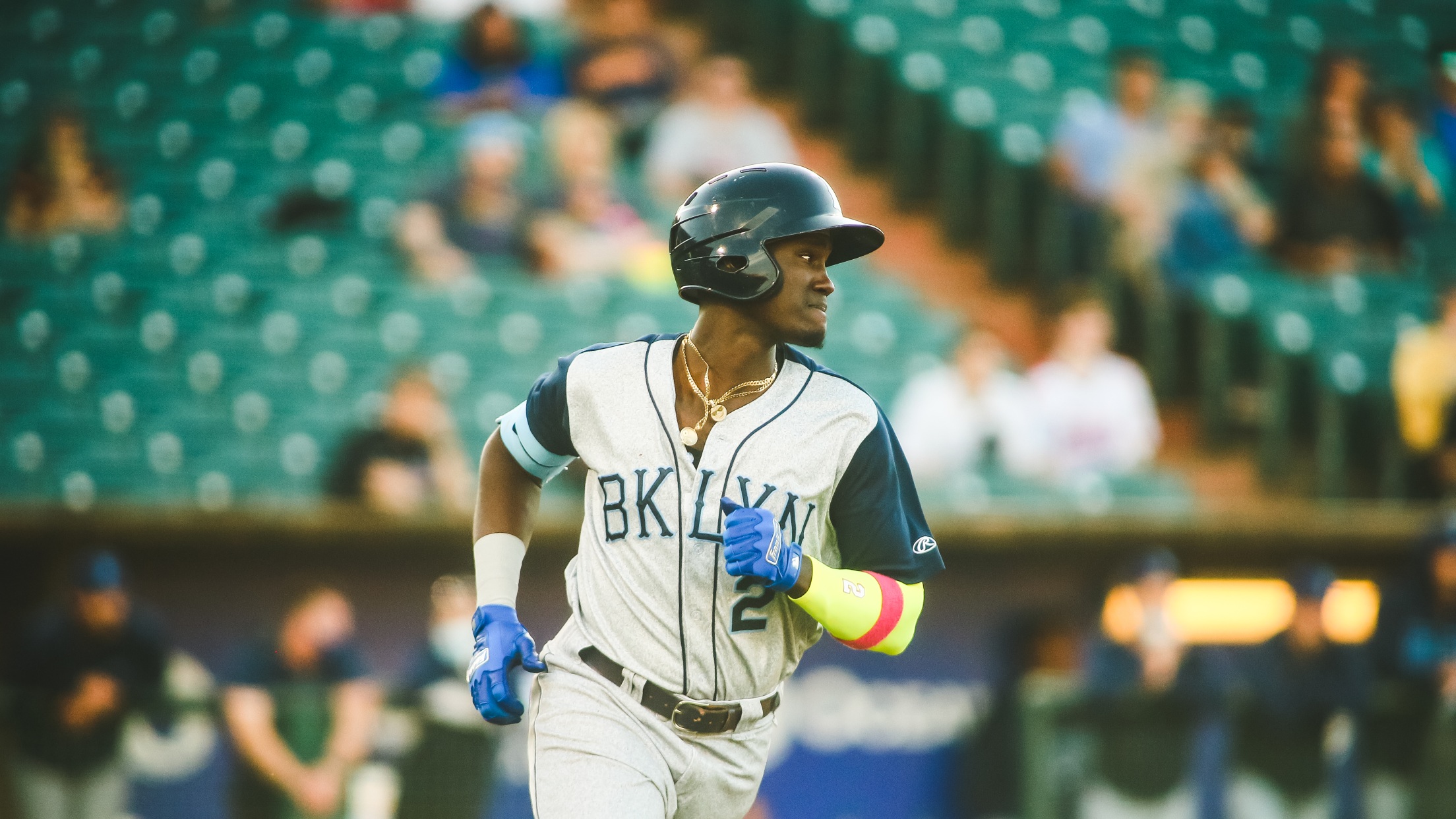 CONEY ISLAND, NY (September 7, 2021) – Luis Gonzalez and Ronny Mauricio blasted home runs, but the Brooklyn Cyclones, the High-A affiliate of the New York Mets, lost a 4-0 lead and a 7-6 decision to the Hudson Valley Renegades Tuesday night at Maimonides Park. Win: Sauer (2-2) | Loss:
No Fees on Tickets for Rest of the Season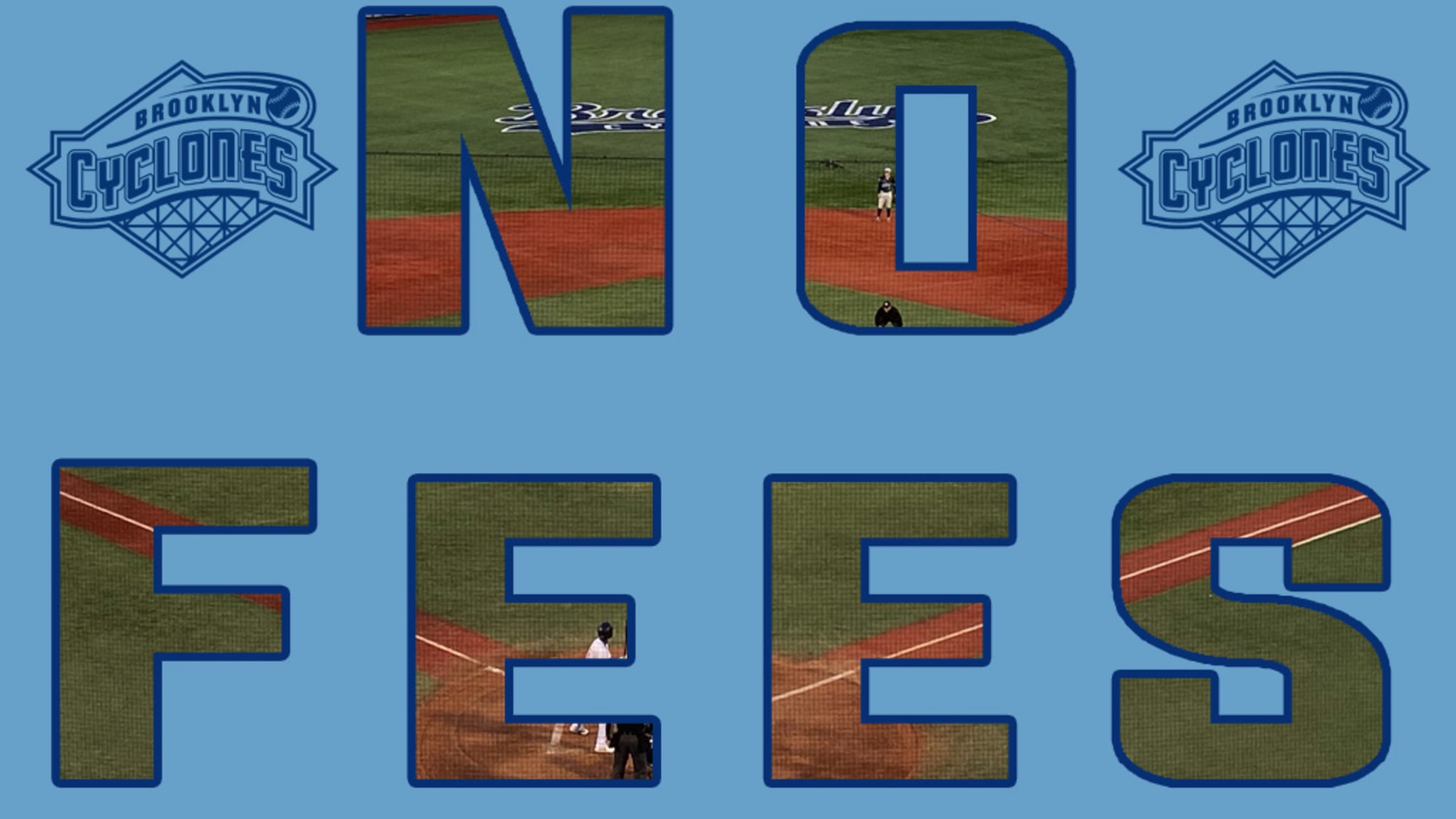 To Purchase Tickets -- CLICK HERE With just one more week of home games left in the 2021 Brooklyn Cyclones schedule, we want everyone to get one more taste of summer at the Ballpark on the Boardwalk.
Use code "summer21" and click the checkmark and get tickets for
Brooklyn Takes Rubber Match from Wilmington, 6-1 on Sunday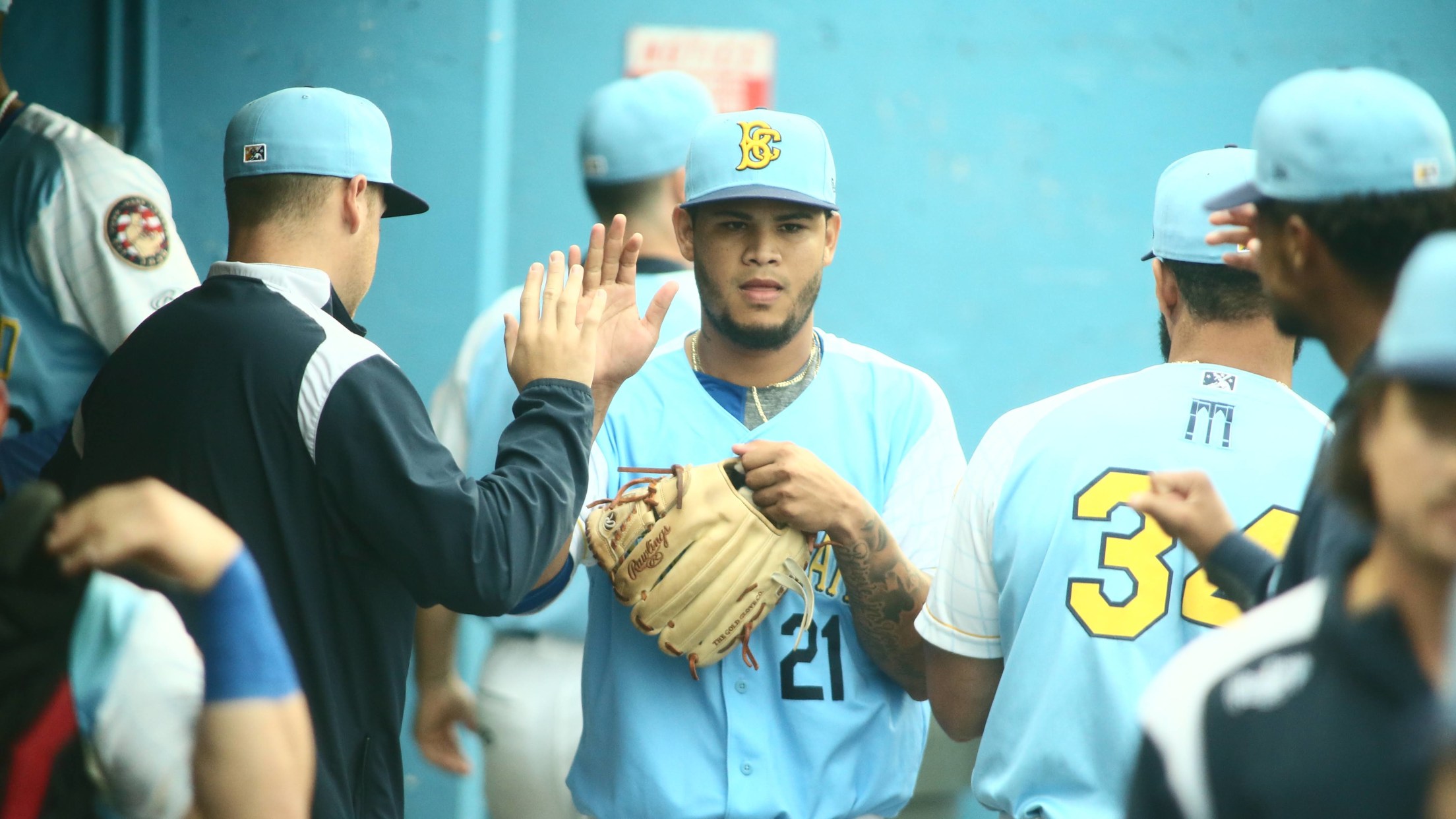 CONEY ISLAND, NY (September 5, 2021) – Jose Chacin shoved, Francisco Alvarez and Ronny Mauricio mashed, and the Brooklyn Cyclones, the High-A affiliate of the New York Mets, defeated the Wilmington Blue Rocks 6-1 Sunday at Maimonides Park. Win: Chacin (2-0) | Loss: Shuman (0-3) Cyclones HR: Alvarez (18), Mauricio
One Inning Makes All the Difference in Brooklyn's 4-0 Loss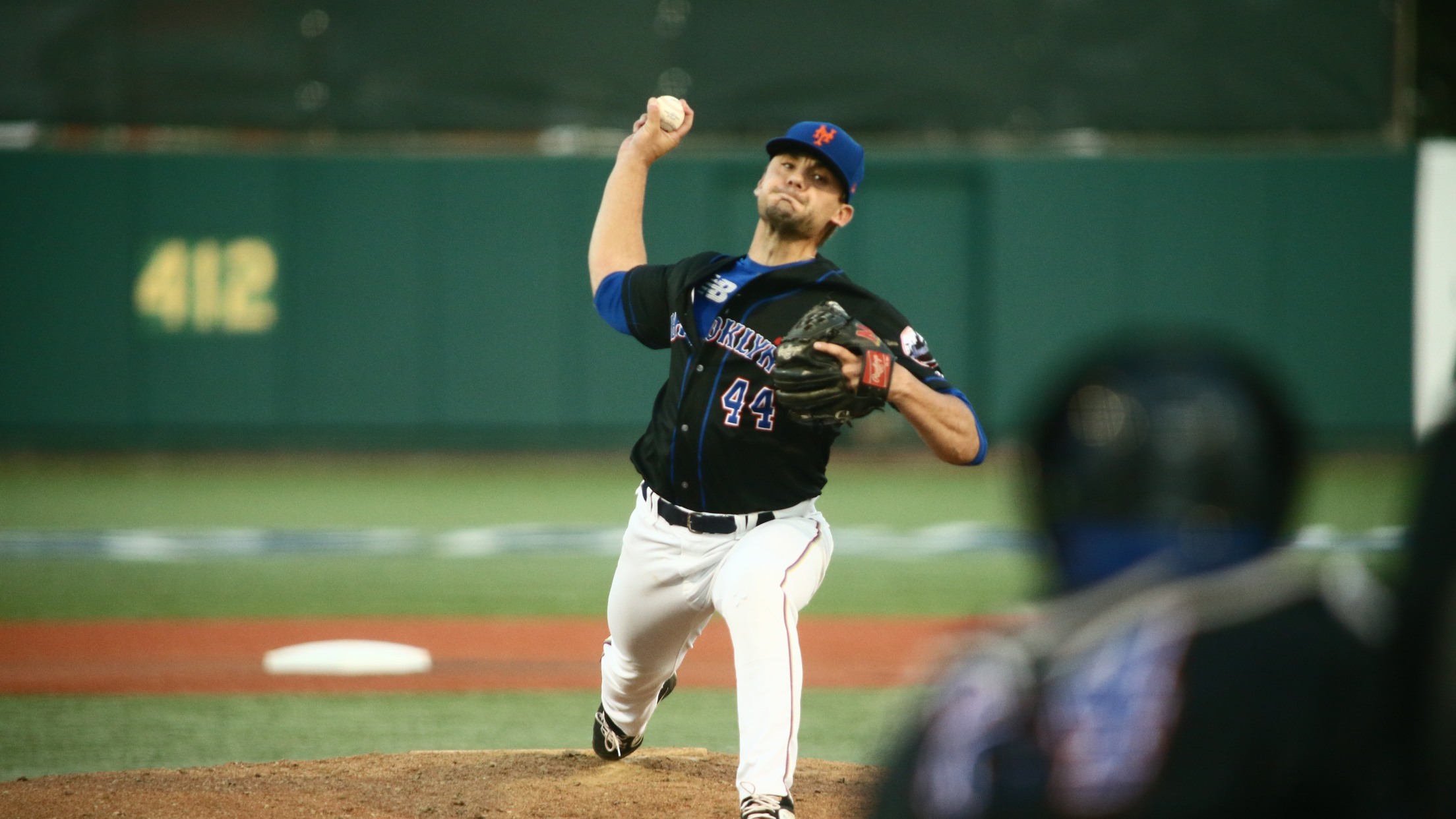 CONEY ISLAND, NY (September 4, 2021) – The Brooklyn Cyclones, the High-A affiliate of the New York Mets, were held to three hits in a 4-0 loss to the Wilmington Blue Rocks Saturday night at Maimonides Park. Wilmington scored all four runs and had five of their six hits in
Brooklyn Powers Past Blue Rocks, 10-1 on Friday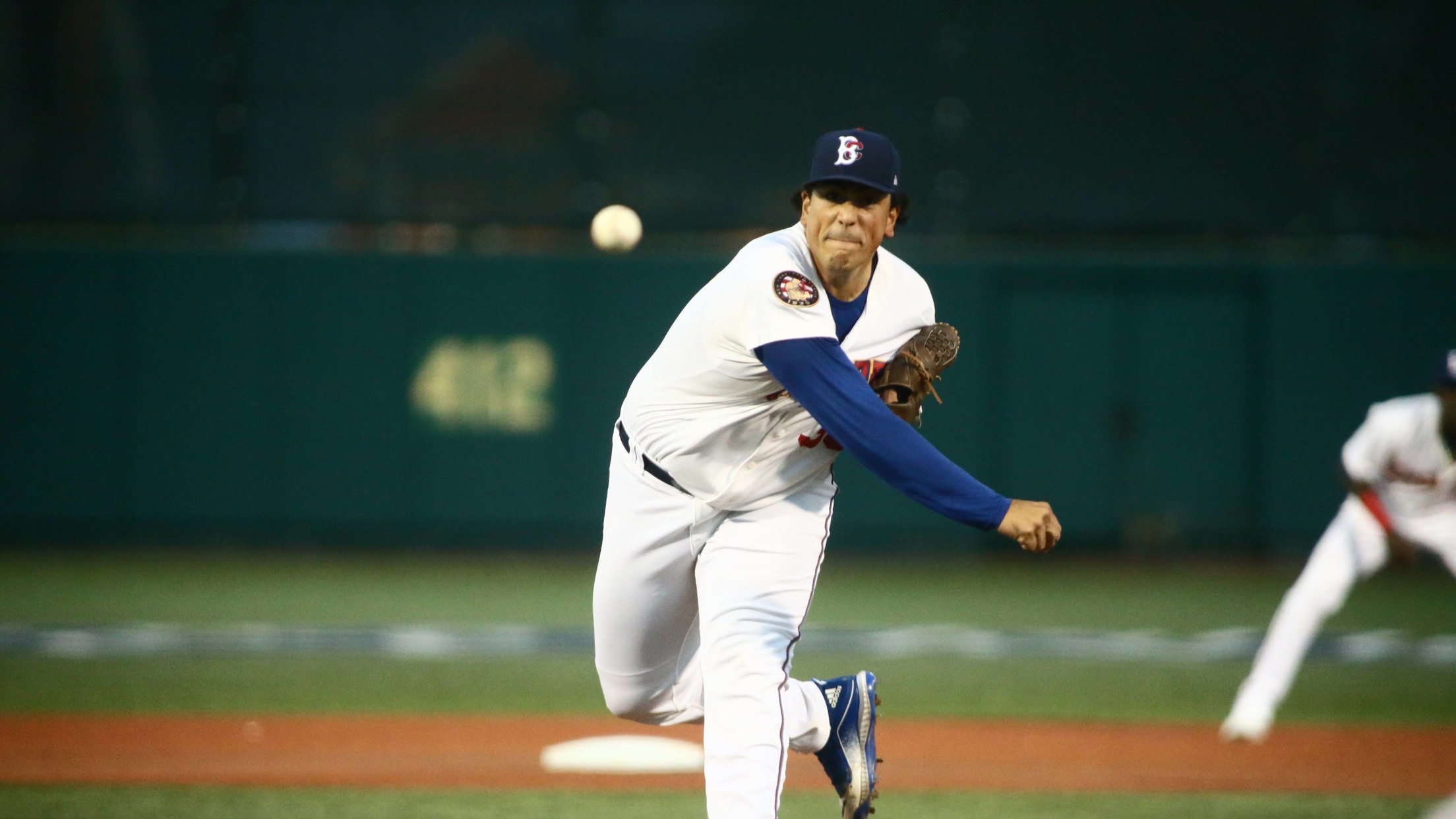 CONEY ISLAND, NY (September 3, 2021) – The Brooklyn Cyclones, the High-A affiliate of the New York Mets supported Alec Kisena with two five-run innings en route to a 10-1 thumping of the Wilmington Blue Rocks Friday night at Maimonides Park. Win: Kisena (2-9) | Loss: Parker (0-4) Cyclones HR:
Wilmington (Blue) Rocks Brooklyn, 6-0 on Thursday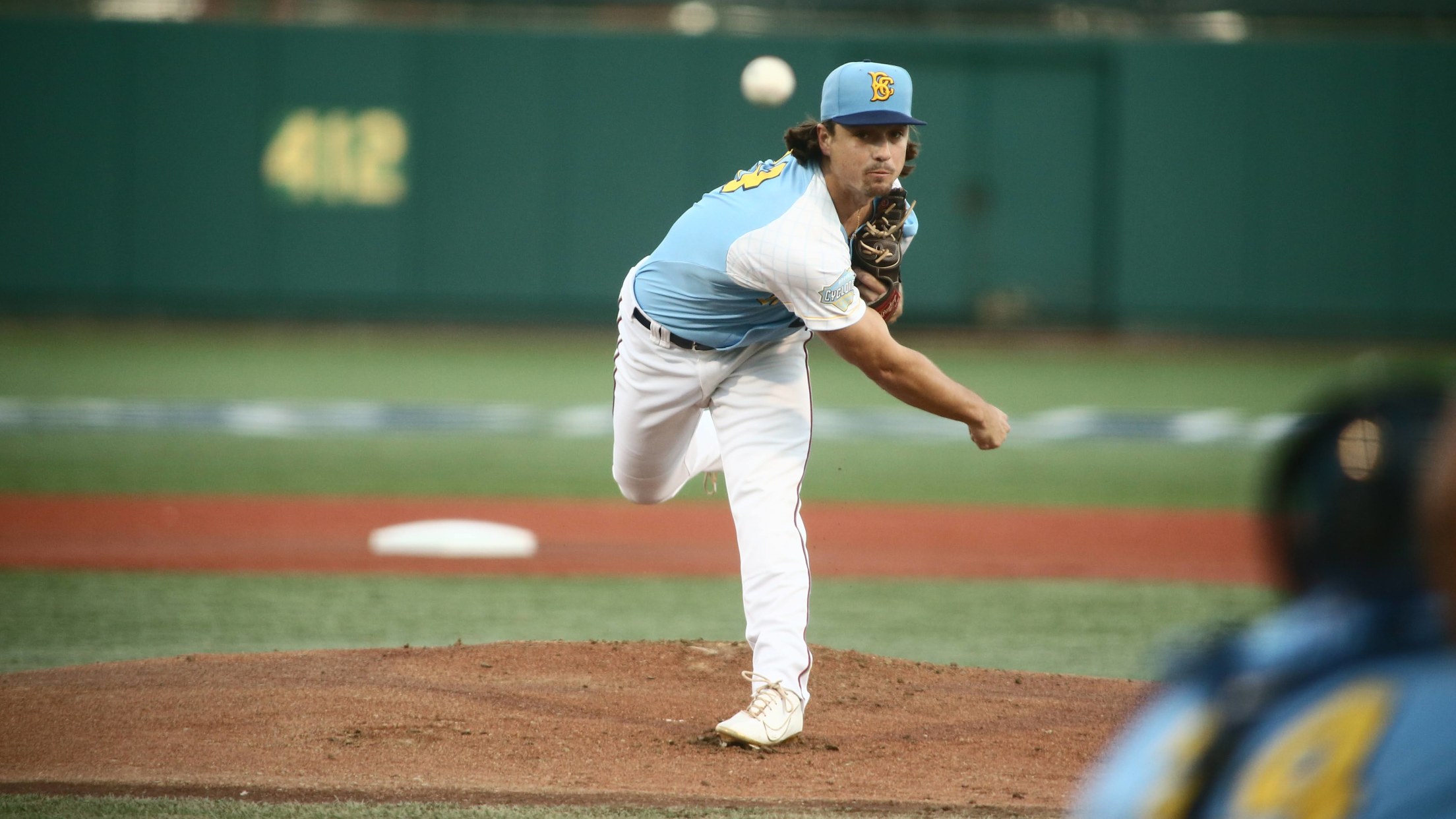 CONEY ISLAND, NY (September 2, 2021) – Evan Lee led the Wilmington Blue Rocks pitching staff to a one-hit shutout as the Brooklyn Cyclones, the High-A affiliate of the New York Mets, dropped a 6-0 decision Thursday night in game two of the series at Maimonides Park. Win: Lee (2-3)