Brooklyn Drops Close One to Hudson Valley, 2-1 on Saturday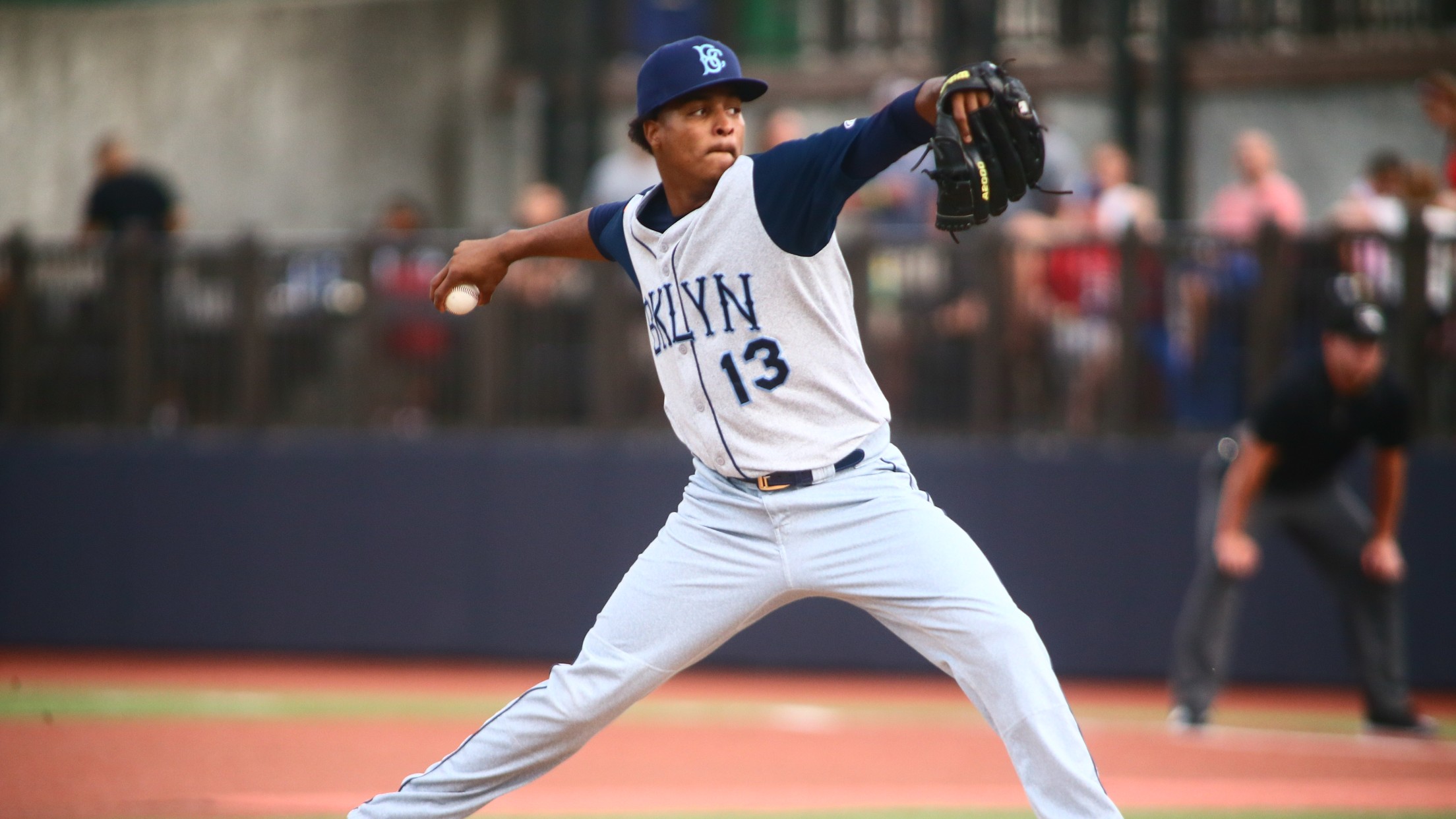 BOX SCORE Win – Munoz (3-1) Loss – Moreno (0-3) Save – Miller (1) Home Run – BRK: None / HV: Hardman (10) Time of Game – 2:04 (:20 Delay) Wappingers Falls, NY (July 2, 2022) – The Cyclones lost a tough one on Saturday night, falling to the Hudson
Win – Munoz (3-1)
Loss – Moreno (0-3)
Save – Miller (1)
Home Run – BRK: None / HV: Hardman (10)
Time of Game – 2:04 (:20 Delay)
Wappingers Falls, NY (July 2, 2022) – The Cyclones lost a tough one on Saturday night, falling to the Hudson Valley Renegades by the score of 2-1. Luis Moreno (0-2) was the hard luck loser for Brooklyn after allowing just two runs, one earned, on three hits over 6.0 innings while striking out nine. But the Brooklyn bats managed just two hits, marking the third time this season they have been held to two hits or less by the Renagades this season.
After trading zeroes through the first three innings, the Hudson Valley Renegades took a 1-0 edge in the bottom of the fourth when Tyler Hardman connected on his 10th home run of the season to give the 'Gades a 1-0 lead.
Brooklyn responded quickly, getting back to even in their next turn at bat without the benefit of a hit. Joe Suozzi was plunked by a pitch to lead off the fifth and Renegades reliever Jhonathan Munoz tossed an errant pickoff throw to first and Suozzi was able to come all the way around to score when the ball got buried in the right field corner.
The deciding run crossed the plate in the bottom of the sixth on a Trey Sweeney RBI single that gave Hudson Valley a 2-1 lead that they would never relinquish.
The Cyclones got a leadoff double in the top of the 7th from JT Schwartz, but he was stranded there after a pair of strikeouts and a groundout.
Brooklyn will look to close out the series on Sunday with a win when they send RHP Carson Seymour to the mound for the series finale at 6:05 PM.