Cyclones Fall to Hudson Valley, 6-2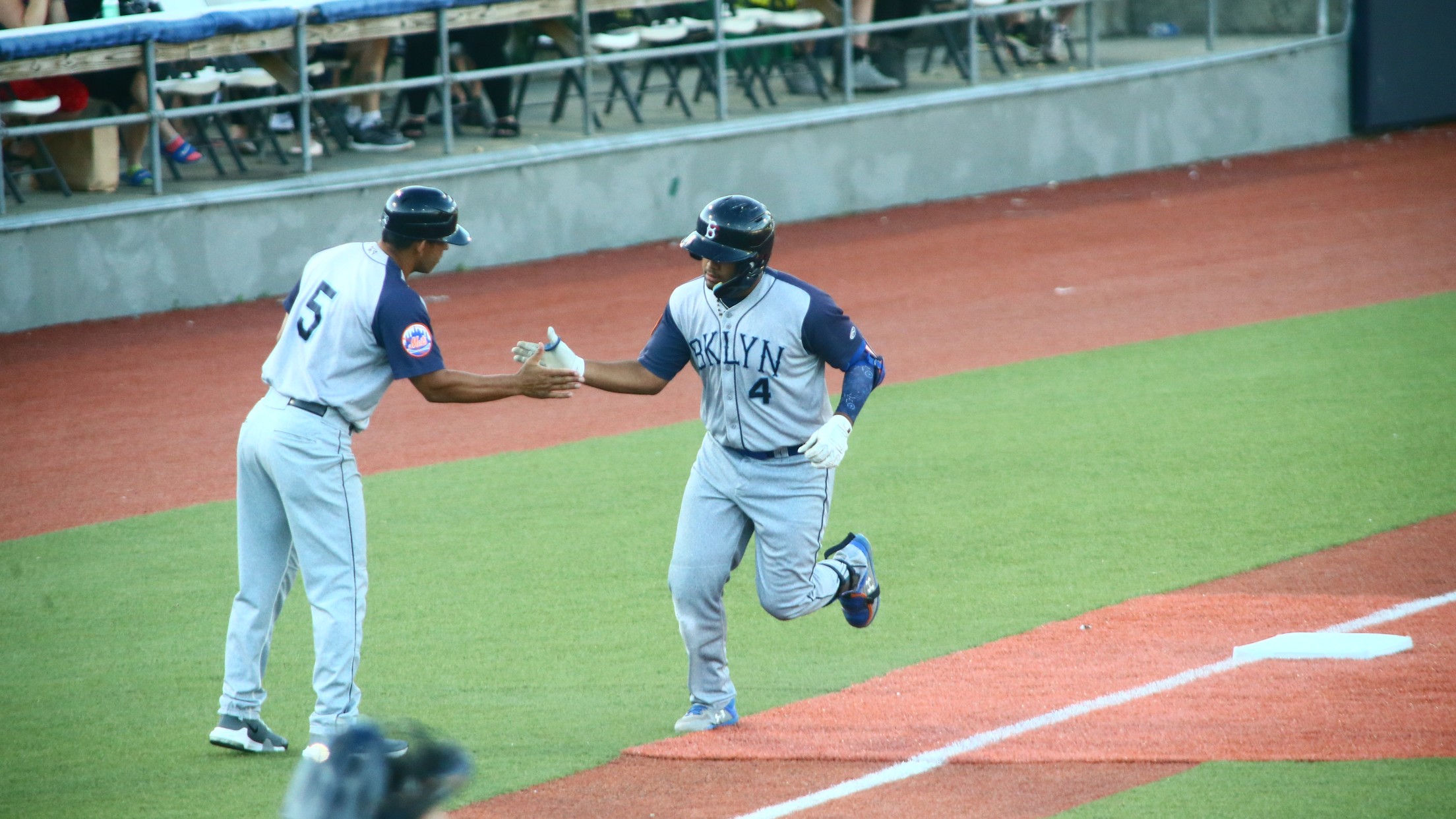 BOX SCORE Win – Correa (1-2) Loss – Seymour (0-4) Save – Panacual (1) Home Run – BRK: None / HV: Hardman (11), Wagaman (9) Time of Game – 2:52 Wappingers Falls, NY (July 3, 2022) – One innings made all the difference on Sunday night as the Cyclones fell
Win – Correa (1-2)
Loss – Seymour (0-4)
Save – Panacual (1)
Home Run – BRK: None / HV: Hardman (11), Wagaman (9)
Time of Game – 2:52
Wappingers Falls, NY (July 3, 2022) – One innings made all the difference on Sunday night as the Cyclones fell to the Hudson Valley Renegades by the score of 4-2.
After the teams traded zeroes through the first three frames, the Hudson Valley Renegades broke through in a big way in the bottom of the fourth. Tyler Hardman and Erica Wagaman had back-to-back solo home runs to open the scoring and two batters later Aldenis Sanchez had a RBI double that made it 3-0 and put an end to the day Brooklyn starter Carson Seymour. The Renegades pushed home another run, courtesy of a throwing error by Shervyen Newton, that made it 4-0 after four innings.
Brooklyn, which was held hitless through the first four frames, got their first hit and run on one swing of the bat from Jose Peroza. His third hom run of the year cut the Hudson Valley lead to 4-1. An inning later Matt Rudick had a leadoff triple and would come home on an RBI groundout from Shervyen Newton to cut the Brooklyn deficit to just two runs.
But the Cyclones would get no closer, as they went 0-for-9 with runner in scoring position.
Hudson Valley tacked on a pair of runs in the bottom of the 8th to make the final score 6-2.
Brooklyn loaded the bases in the top of the ninth, bringing Matt Rudick to the plate as the tying run, but he grounded out to shortstop to end the game.
Brooklyn will return to Maimonides Park on Monday to open up a two-week homestand. The Cyclones will take on the Aberdeen IronBirds this week, getting started with a 4th of July Spectacular starting at 6:30 PM.