Frankly, That Could Have Gone Better - BKLYN Falls 3-1 on July 4th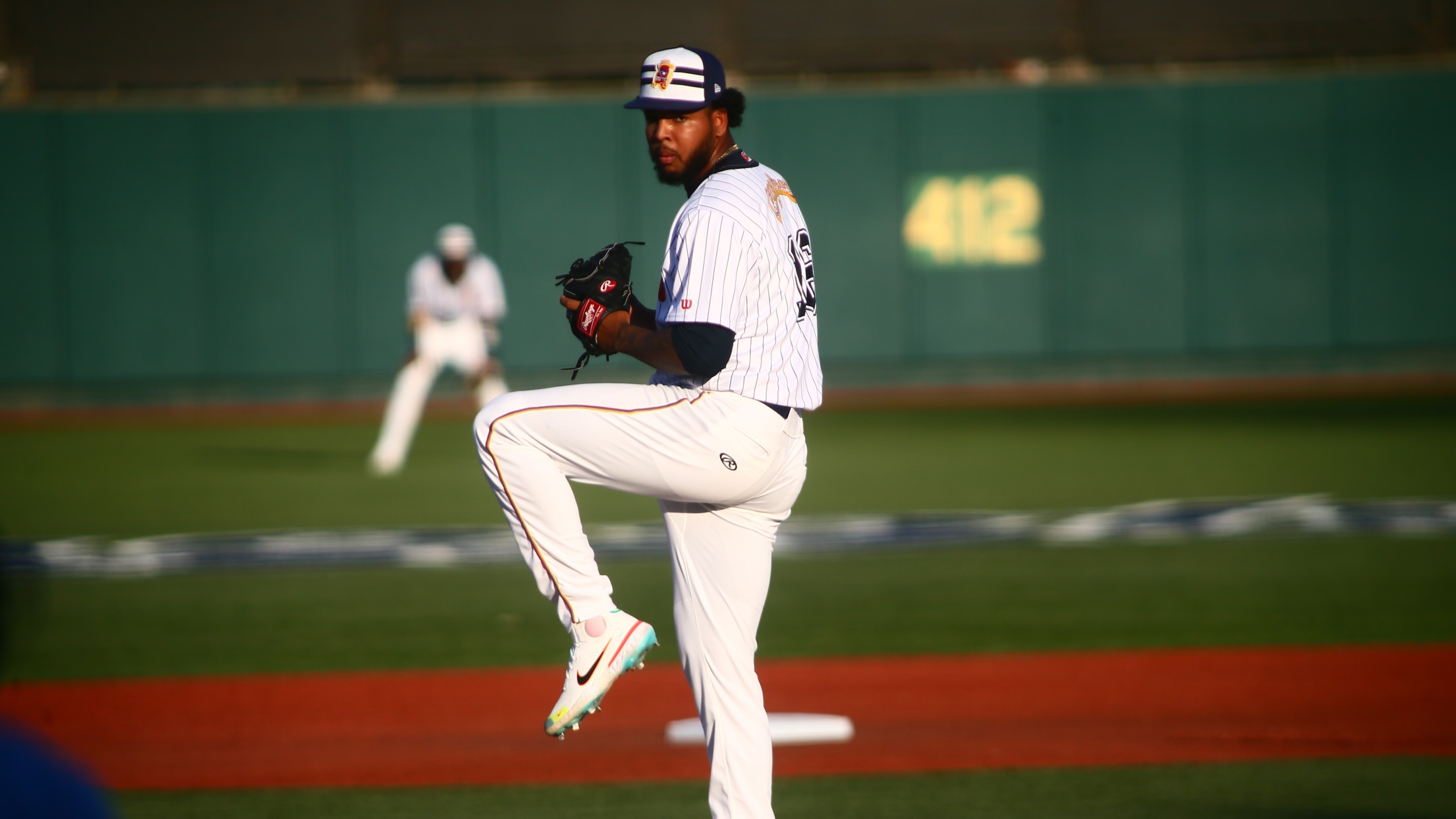 BOX SCORE Win – Gillispie (5-3) Loss – Santos (3-8) Save – Vasquez (5) HR – None Time of Game – 2:24 Brooklyn, NY (July 4, 2022) – The Cyclones offensive slump continued on Monday night as they fell to the Aberdeen IronBirds by the score of 3-1 while collecting
Win – Gillispie (5-3)
Loss – Santos (3-8)
Save – Vasquez (5)
HR – None
Time of Game – 2:24
Brooklyn, NY (July 4, 2022) – The Cyclones offensive slump continued on Monday night as they fell to the Aberdeen IronBirds by the score of 3-1 while collecting just three hits. Junior Santos (3-8) was the hard-luck loser after tossing 7.0 strong innings for the Cyclones, allowing just two runs on five hits while striking out four.
The Cyclones took the field as the Coney Island Franks to celebrate Independence Day and their famous neighbors on the corner of Surf and Stillwell Avenue. But it was the IronBirds who brought the fireworks in the top of the first. Collin Burns legged out an infield single to start the frame and advance to second on a passed ball before Billy Cook doubled down the left field line to plate the game's first run and give the IronBirds a 1-0 lead.
Brooklyn would get even in the bottom of the fourth after Nic Gaddis walked and stole second before a pair of wild pitches allowed him to come home and knot the score at 1-1.
Perhaps the turning point of the game came in the bottom of the fifth when JT Schwartz led off the frame with a triple – the first hit of the game for Brooklyn – but he was thrown out trying to score one batter later when Nic Gaddis hit a fly ball to right field and Billy Cook threw a laser beam to the plate to get Schwartz.
Aberdeen snatched the lead back in the top of the seventh with a sac fly from Isaac Bellony and tacked on an insurance run in the eighth when Darell Hernaiz scored all the way from second on a wild pitch from Brendan Hardy to make it 3-1.
The Cyclones got something going in the ninth when Shervyen Newton walked and Matt O'Neill singled to put the tying runs aboard with nobody out. But after a failed sac bunt from Jose Peroza led to the first out, Matt Rudick lined out sharply to right for out number two and Alex Ramirez – making his Cyclones debut – grounded out sharply to end the game. Ramirez finished the night 0-for-5 but had several hard-hit balls.
The teams will take a brief break with a Tuesday off-day before resuming the series on Wednesday at 7:00 PM for Weenie Wednesday on Coney Island.