Zwack'ing Dead!  Nick Extends Scoreless Streak to 24.0 Innings in BKLYN Win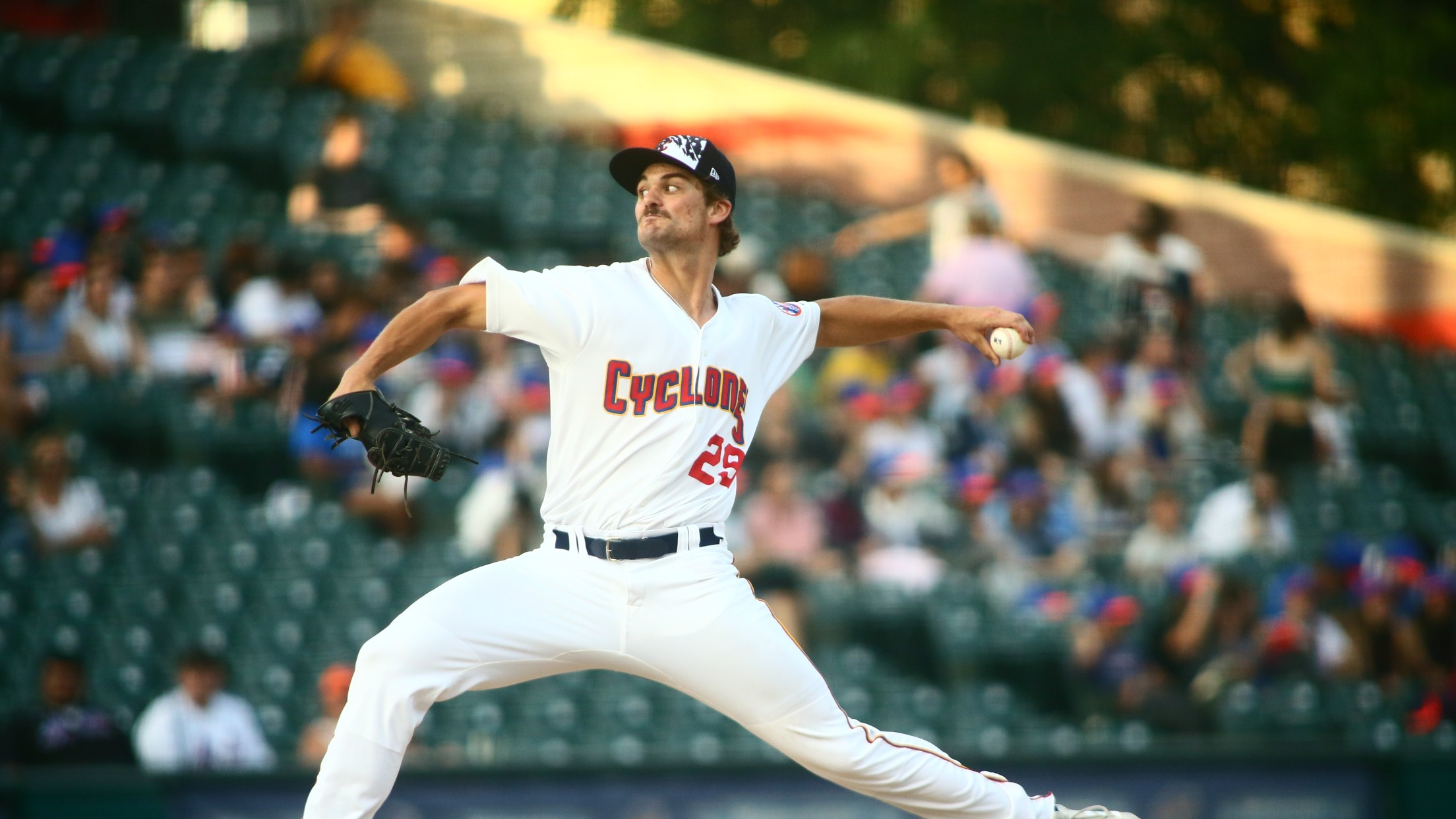 BOX SCORE Win – Zwack (3-1) Loss – Federman (0-1) Save – Acosta (1) Home Runs – ABD: None / BRK: Rudick (2), Gaddis (4) Time of Game – 2:29 Brooklyn, NY (July 6, 2022) – The Brooklyn Cyclones defeated the Aberdeen IronBirds 4-2 on Wednesday evening. LHP Nick Zwack
Win – Zwack (3-1)
Loss – Federman (0-1)
Save – Acosta (1)
Home Runs – ABD: None / BRK: Rudick (2), Gaddis (4)
Time of Game – 2:29
*Brooklyn, NY (July 6, 2022) – *The Brooklyn Cyclones defeated the Aberdeen IronBirds 4-2 on Wednesday evening. LHP Nick Zwack (3-1) tossed 6.0 shutout frames to extend his scoreless to 24.0 innings while striking out a career-high 10 batters on the night.
The Brooklyn bats came out swinging on Wednesday night, as Matt Rudick led off the bottom of the first with a solo shot into The Backyard in right field to give Brooklyn the early 1-0 lead. Alex Ramirez followed with his first hit since joining the Cyclones, a double off the left field wall, but would become the first out of the inning when he was hit by a line drive off the bat of JT Schwartz. Nic Gaddis then hit a double of his own to put a pair of runners in scoring position. Stanley Consuegra followed with yet another double to score a pair and give Brooklyn a 3-0 edge.
Nic Gaddis added a solo home run, his fourth-round tripper of the season, to extend Brooklyn's lead to 4-0 in the third inning.
That would be all the offense Brooklyn would need as Nick Zwack dominated over his 6.0 innings on the mound scattering just two hits and a walk while striking out 10. He became the first Cyclones pitcher to reach double digit strikeouts since RHP Kyle Wilson struck out 10 on August 10, 2018 against the Connecticut Tigers.
Daison Acosta came on in the seventh, tossing an uneventful frame, but in the eighth the IronBirds were finally able to break through. Davis Tavarez and Erison Placencia had back-to-back singled to start the frame and after a long fly ball from Collin Bruns allowed Tavarez to move up to third he scored on a balk to cut the Brooklyn lead to 4-1. Acosta settled down though striking out the next two batters to end the frame.
The IronBirds threatened again in the ninth after Acosta walked the first two batters in the frame before uncorking a wild pitch to put the pair in scoring position with nobody out. Donta' Williams took advantage of the scoring chance with a sacrifice fly to make it 4-2. But again, Acosta was able to settle down and got Ryan Higgins and Davis Tavarez to ground out to end the threat and the game with the Cyclones on top, 4-2.