FRIENDS Night is Coming to Coney Island - Saturday, July 9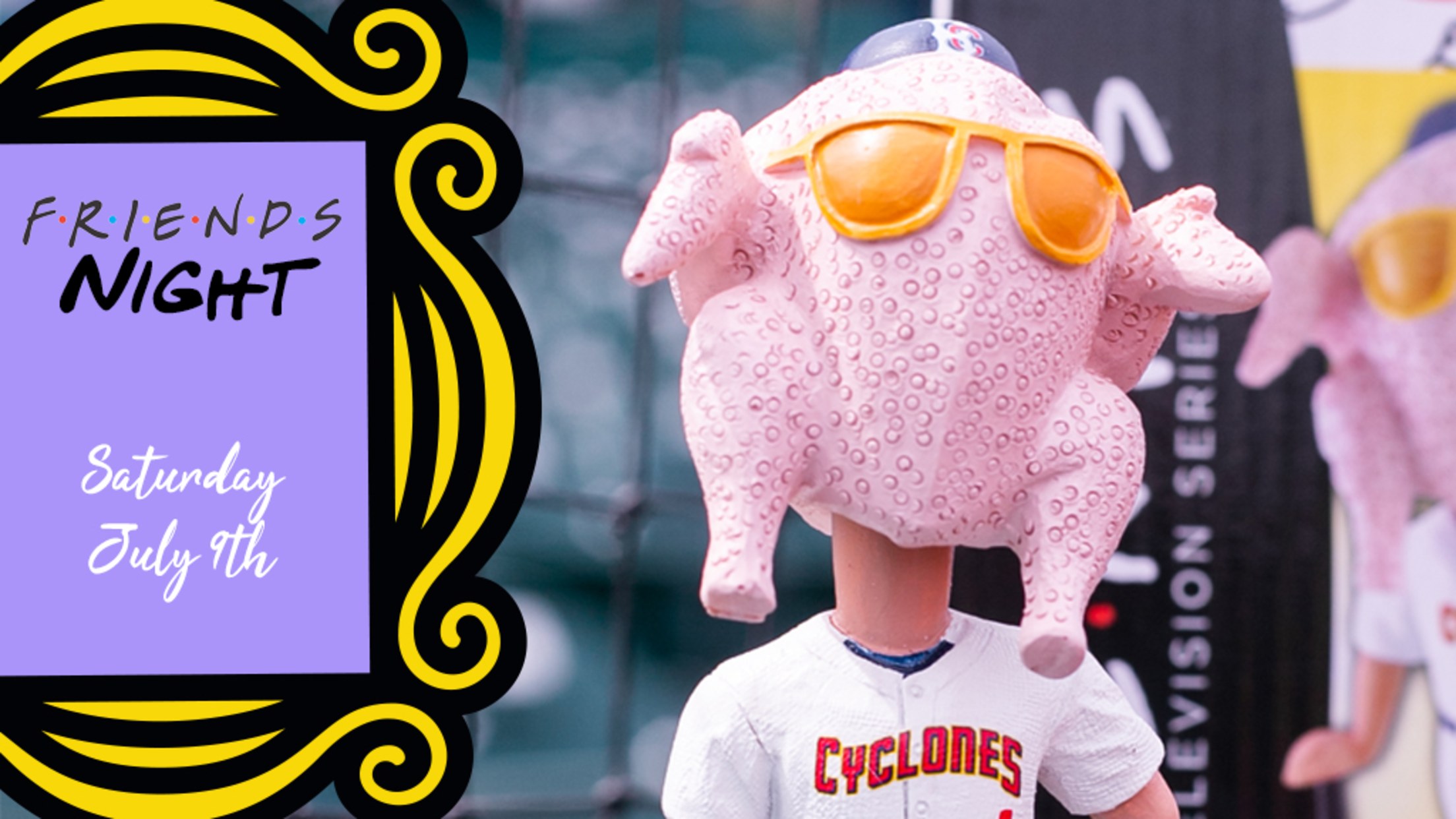 · To Purchase Tickets – CLICK HERE Could we BE any more excited for FRIENDS Night? On Saturday, June 9th bring your lobster, leave the smelly cat at home and it doesn't matter if you were on a break – we need you here to be a part of the
· To Purchase Tickets – CLICK HERE
Could we BE any more excited for FRIENDS Night? On Saturday, June 9th bring your lobster, leave the smelly cat at home and it doesn't matter if you were on a break – we need you here to be a part of the fun. Here's a look at a little bit of what's in store:
· The first 2,000 fans in attendance will receive a Turkey Head Bobblehead.
· If your name is Regina Falange, Ms. Chanandler Bong, or Princess Consuela you'll be invited to throw out a ceremonial first pitch.
· Eat Ross's Sandwich Contest…complete with the moist maker.
· Smelly Cat – Name that Smell
· The Lightning Round
· It's a Moo Point Race – Like a cow's opinion, it doesn't matter…it's Moo.
· PIVOT!!! Race – Move some furniture around obstacles, PIVAT will be key.
· Nick's Lobster House Catch Your Lobster Contest
· Could I BE Wearing Any More Clothes Contest
· The Power of Unagi Competition – match your partners answer using JUST the power of UNAGI
· Janice Sound a Like Contest – Give us your best OH MY GAWD
· Everyone Runs the Bases Post-Game – Running like Phoebe Will be Encouraged.