Season Tickets For 2022 On Sale Now
Fans are now able to purchase Mudcats tickets for the first time before the 2022 season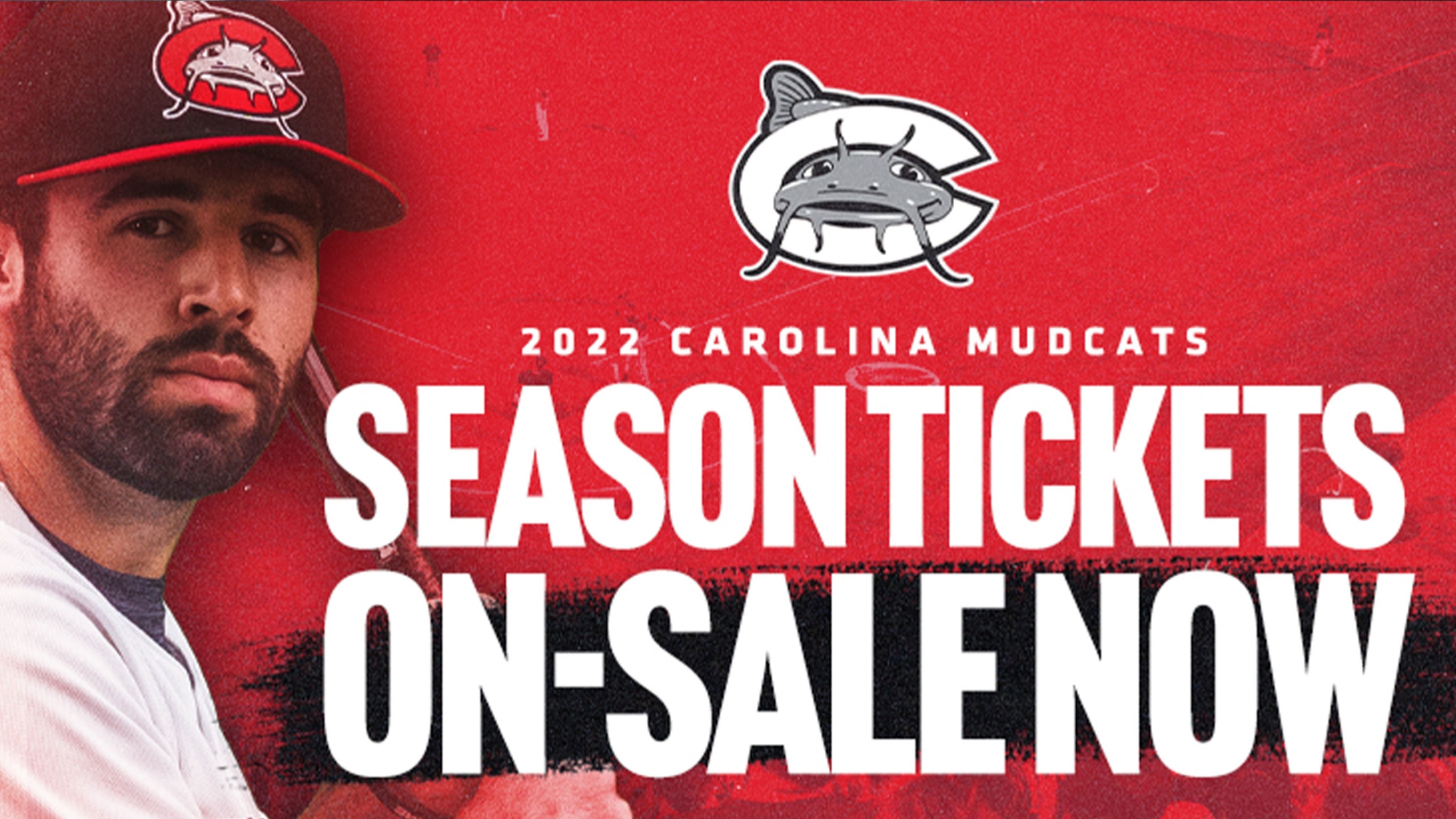 ZEBULON - The Carolina Mudcats are excited to announce today that season tickets for the 2022 baseball season are now on sale at carolinamudcats.com/season and by calling (919) 269-2287. The Mudcats are thrilled to begin offering full and half season ticket options giving fans an early opportunity to join the
ZEBULON - The Carolina Mudcats are excited to announce today that season tickets for the 2022 baseball season are now on sale at carolinamudcats.com/season and by calling (919) 269-2287. The Mudcats are thrilled to begin offering full and half season ticket options giving fans an early opportunity to join the team's family of season ticket holders at Five County Stadium.
Season ticket holders enjoy the biggest savings on both tickets and parking, invitations to exclusive events, the best seats and special discounts throughout the stadium.
New for next season, 2022 season ticket holders will also be guaranteed to receive all of the yet-to-be-announced souvenir giveaway items throughout the upcoming season.
Additionally, current season ticket holders choosing to renew early for the 2022 season will receive unique perks including first access of upgrading to a new seat location and the ability to keep their current seats from their prior plan. Early renewals will also lock in the same price rate from the 2021 season, but with six extra games added at no additional cost.
The 2022 Low-A East and Mudcats season schedule is now available. The full calendar of in-season promotions, giveaways and more will be announced at a later date.
The Carolina Mudcats are the official Low-A affiliate of the Milwaukee Brewers. First established in 1991, the two-time Southern League Champion Mudcats are in their 31st consecutive season of baseball at Five County Stadium in Zebulon, N.C. The Mudcats are owned and operated by the Milwaukee Brewers.
###