Wiemer Earns Robin Yount Performance Award
The Brewers today named Joey Wiemer the club's 2021 Minor League Player of the Year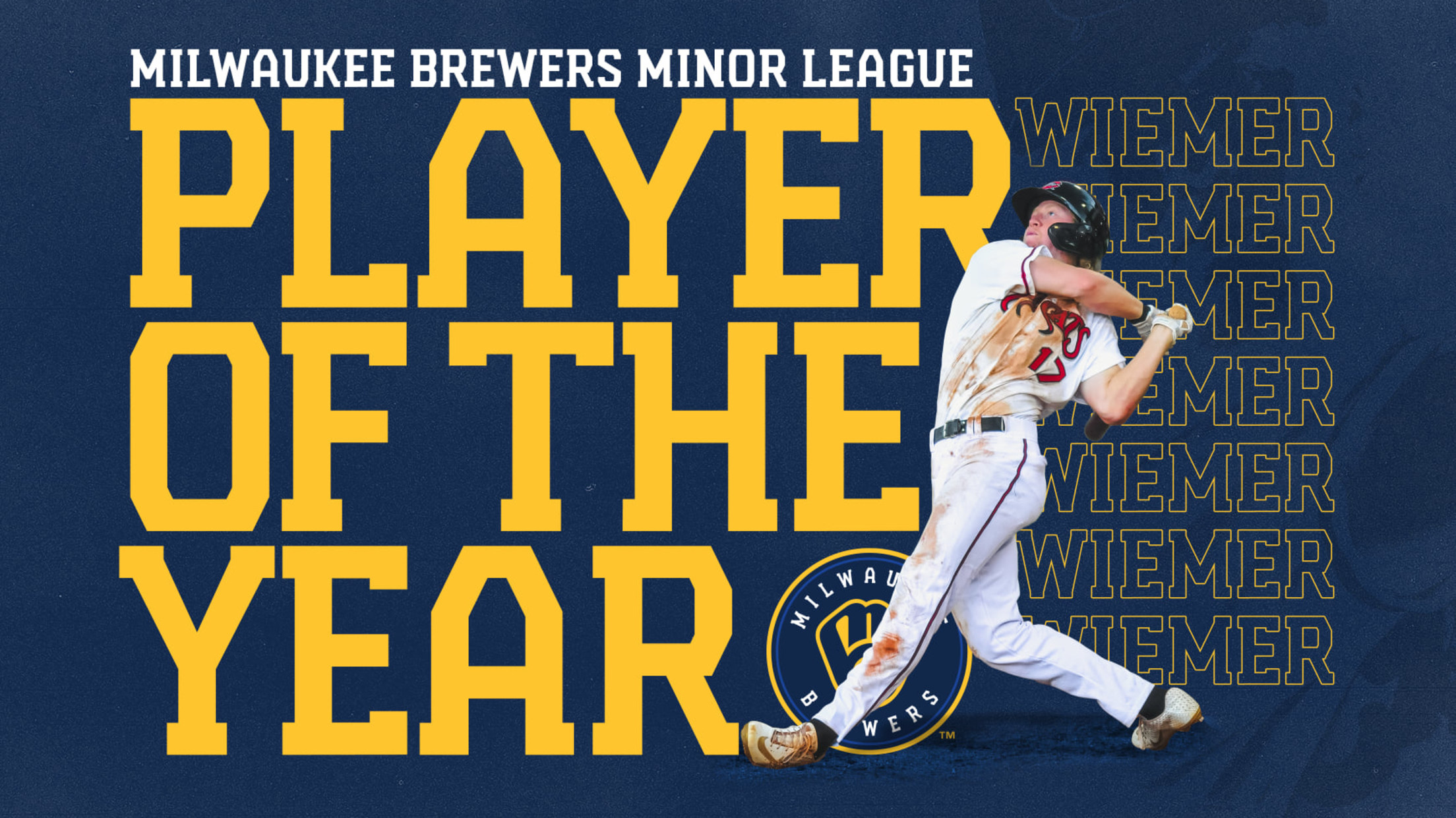 ZEBULON – The Milwaukee Brewers today announced the club's 2021 Robin Yount Performance Awards, naming former Carolina Mudcats outfielder Joey Wiemer as Minor League Player of the Year and left-handed pitcher Ethan Small as Minor League Pitcher of the Year. Wiemer, 22, burst through in 2021 with an eye-opening debut
ZEBULON – The Milwaukee Brewers today announced the club's 2021 Robin Yount Performance Awards, naming former Carolina Mudcats outfielder Joey Wiemer as Minor League Player of the Year and left-handed pitcher Ethan Small as Minor League Pitcher of the Year.
Wiemer, 22, burst through in 2021 with an eye-opening debut season while first playing for the Mudcats and later with the High-A Wisconsin Timber Rattlers. His stellar season began in with Carolina where he hit .276/.391/.478 with 11 doubles, 13 home runs, 44 RBI and 22 stolen bases over 75 games. Wiemer, Milwaukee's fourth round pick in the 2020 Draft, then earned a promotion to Wisconsin on August 9 and went on to hit .336/.428/.719 with seven doubles, 14 home runs, 33 RBI and eight stolen bases in 34 games.
Overall, Wiemer combined to hit .295/.403/.556 with a .958 OPS, 18 doubles, 27 home runs, 77 RBI and 30 stolen bases over 109 games in 2021 with both Carolina and Wisconsin. Wiemer was one of only two players in Minor League Baseball to total at least 25 home runs and at least 30 steals (27 HR, 30 SB) in 2021. He was also one of 16 players in the Minors to record a 20 homer and 20 stolen base season.
On top of being honored as a Milwaukee's overall Minor League Player of the Year, Weimer was also named one of Milwaukee's two Minor League Players of the Month in July after hitting .263/.360/.474 with a .834 OPS (25 H, 4 2B, 2 3B, 4 HR, 14 RBI, 15 BB) while still with the Mudcats. He also posted a 14-game hitting streak from July 13 - July 28.
Wiemer additionally earned Low-A East Player of the Week honors for the week ending on August 8. That week (8/2-8/8) in particular saw Wiemer lead Low-A East players in average (.583), on-base (.630), slugging (1.280), OPS (1.838), hits (14), home runs (4) and RBI (12). His league best four home runs that same week included a walk-off home run on 8/5, two homers including a grand slam on 8/6, and another walk-off homer on 8/7.
Wiemer was also recently named to MLB Pipeline's 2021 Prospect Team of the Year and will represent the Brewers in the Arizona Fall League.