RiverDogs in the Community
MUSC Children's Health Kids Club
The MUSC Children's Health Kids Club is an annual program available to all kids of the Lowcountry ages 12 and under. A kids club membership will give area youth special access and benefits at the RiverDogs games and the best part is it's absolutely free! Just fill out the form found below and send to the RiverDogs' Community Relations Department to start receiving exclusive membership benefits all season long!
Charlie's Book Club
We're excited to have kids around the Lowcountry join us to "make fun" with reading. When you sign up, you'll be entered to win prizes from the RiverDogs. Charlie will send out new book recommendations every month, and prizes will be awarded for kids that reach certain reading levels.Each month, one child will win the grand prize RiverDogs Prize Pack. You can read more information here.
Dogs With a Cause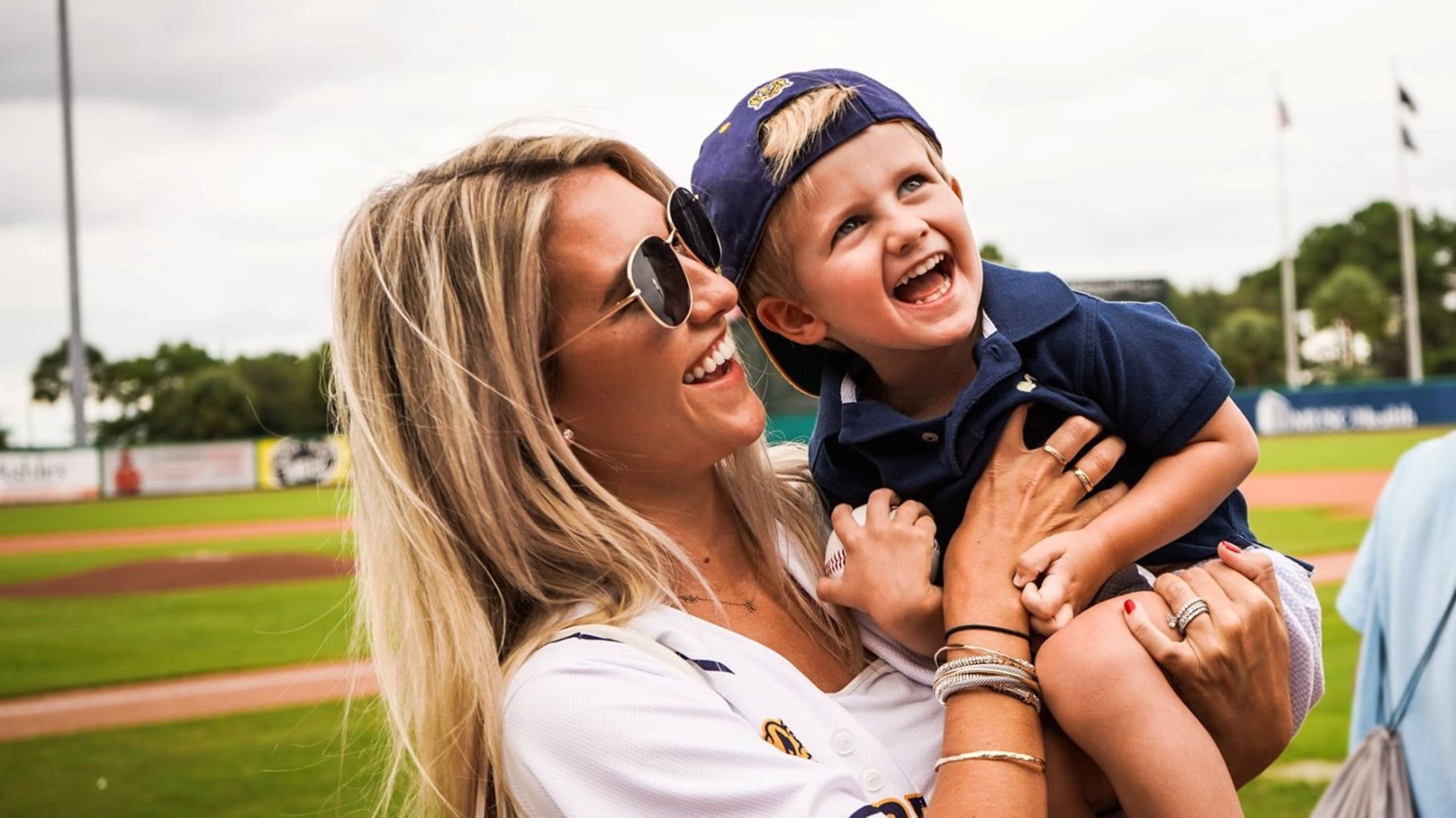 Blackbaud Dogs with a Cause is an opportunity for select organizations in the Lowcountry to fundraise and create their own Awareness Night. They work with the RiverDogs Community Relations department to make the night their own unique experience that will aid in awareness and raise funds for their organization.
Reading Around the Bases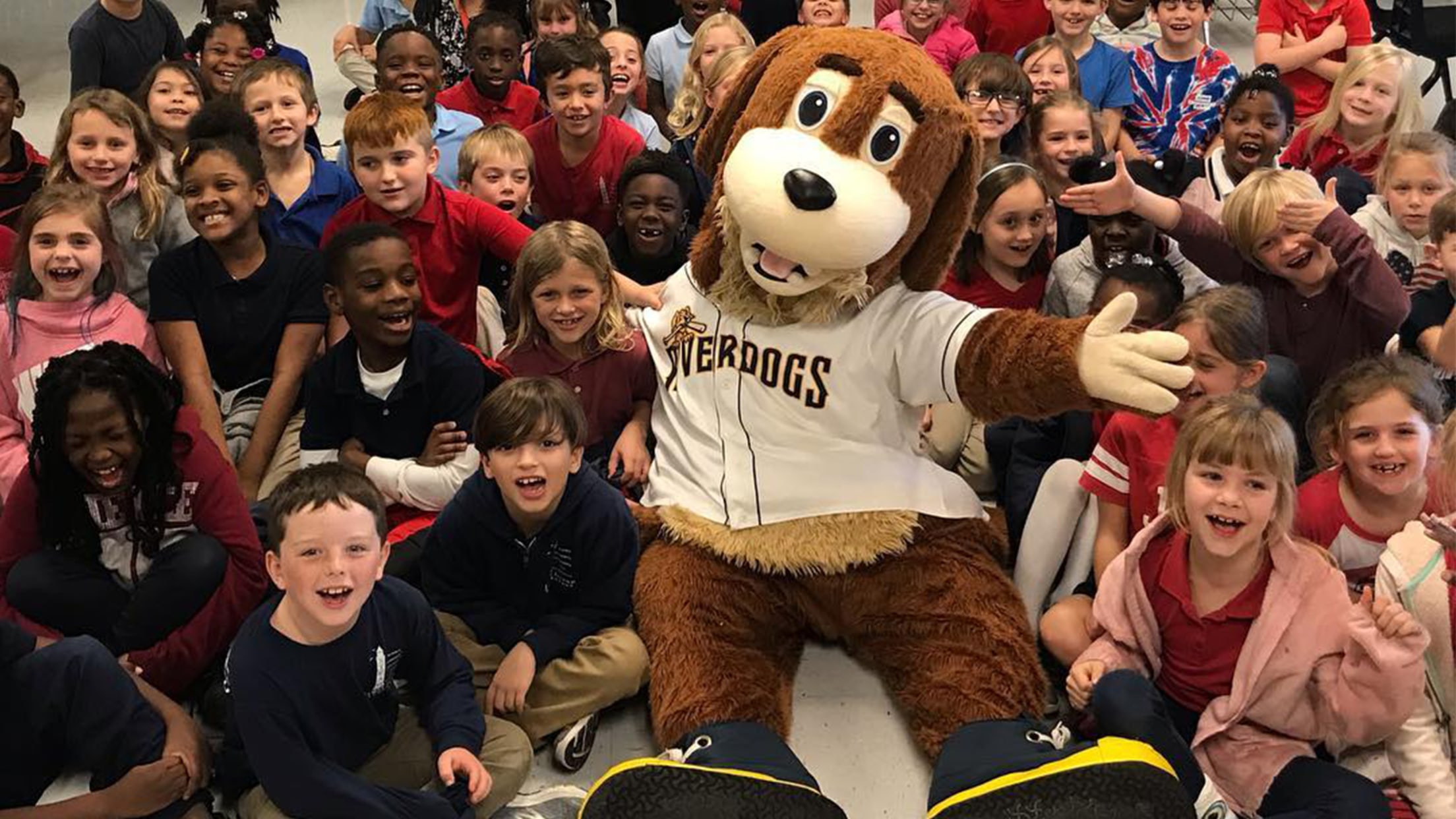 The RiverDogs and the Charleston County School District (CCSD) team up each season to promote literacy among second-graders in the Lowcountry! Find out more about the RiverDogs' Reading Program and details on upcoming Education Day games for school classes during the season.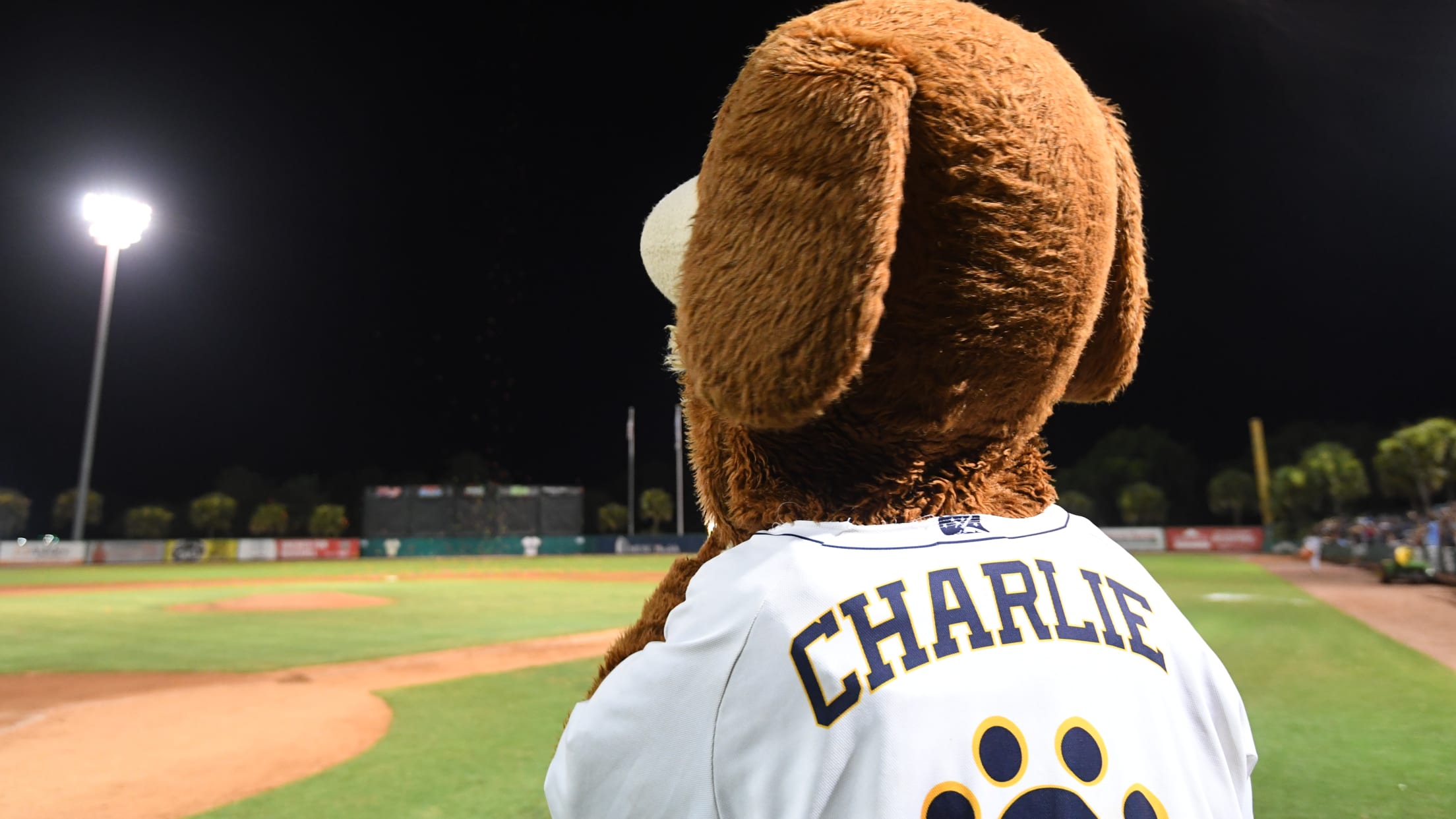 Donations
The RiverDogs take pride in our support of nonprofit organizations and schools both locally and across the country. Tell us about your organization by filling out the form linked below. All donation requests will be reviewed within two weeks. The organization requesting the donation will be contacted by email, regardless of whether or not the request is approved. Donation requests can be sent to [email protected]
Diversity & Inclusion Awards
The RiverDogs are proud to partner with MUSC Health to honor Diversity and Inclusion Award recipients at Joe Riley Park with three awards honoring outstanding members of the Charleston community: the RiverDogs Humanitarian Award, which recognizes an individual that has helped strengthen the Charleston community through peace, love, & unity, the Perros Santos Award, which recognizes a person that has showcased integrity and passion in making significant contributions to the local Hispanic community, and the Rainbows Award, showcasing an individual for their respect and excellence in extraordinary ways and for making momentous contributions to the local LGBTQ+ community.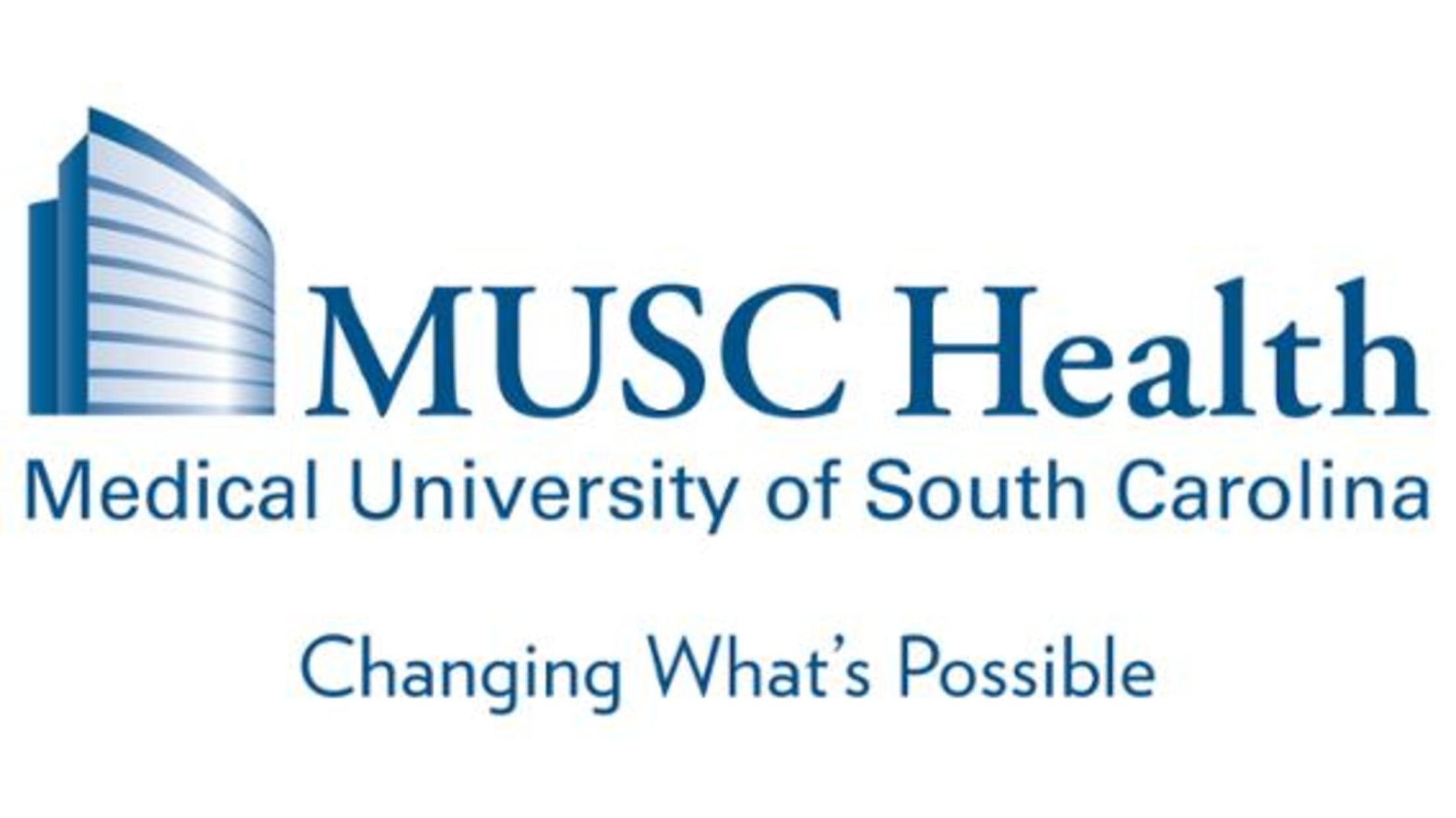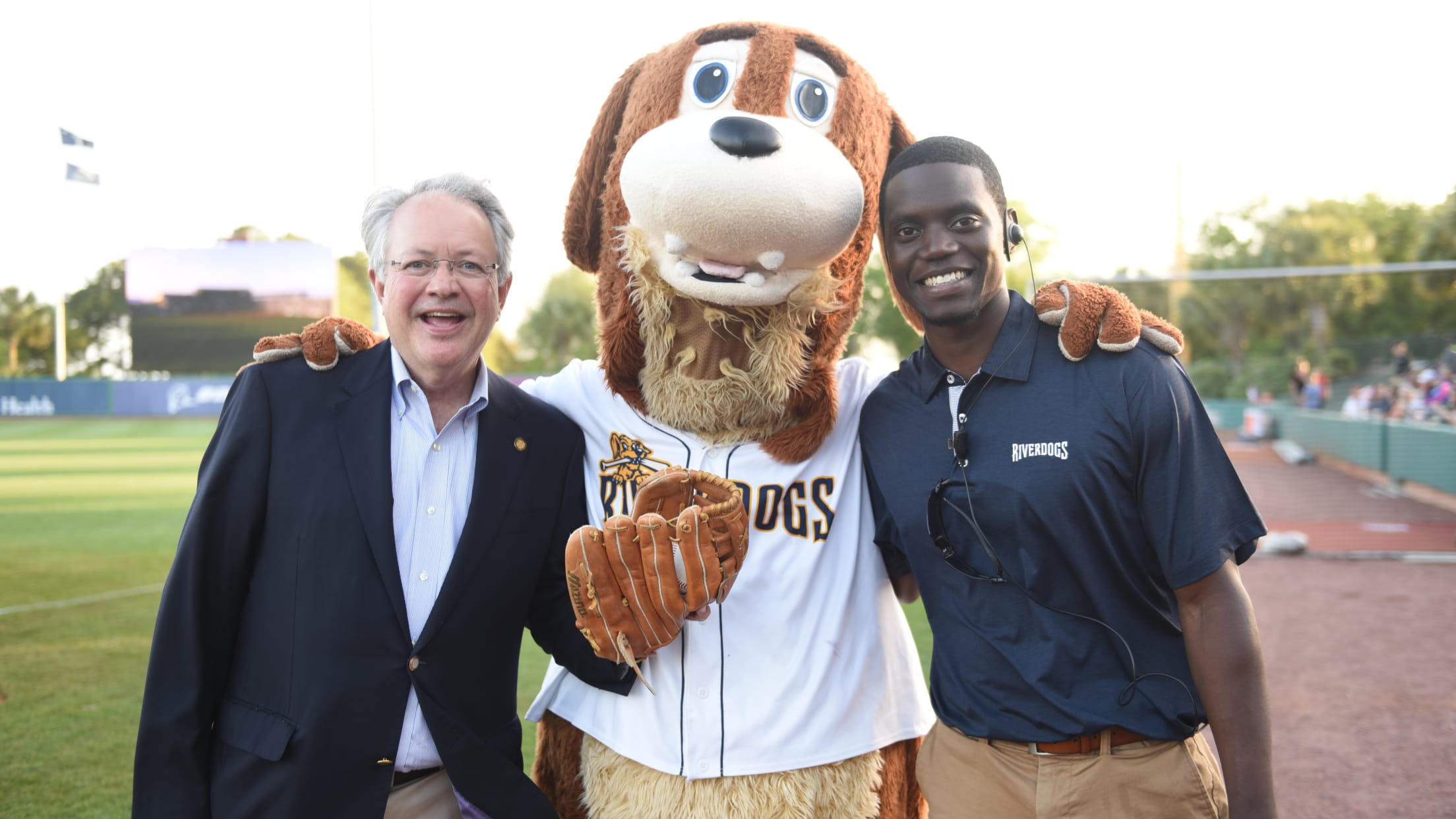 Chris Singleton

(right) poses with Charlie T. RiverDog and Mayor Tecklenburg before the first pitch of Opening Day at The Joe in 2019. Singleton, now the RiverDogs' Director of Community Outreach, was the 2016 recipient of the RiverDogs' Humanitarian Award.
Humanitarian Award Recipients
2019 - Dr. Akif Aydin
2017 - Tony 'the Peanut Man' Wright
2016 - Chris Singleton
2011 - Dr. Willis C. Ham
2010 - Wendell Gilliard
2008 - Augustus Holt
2007 - Hon. Jim Clyburn
Perros Santos Award Recipients
2019- Berkeley County School District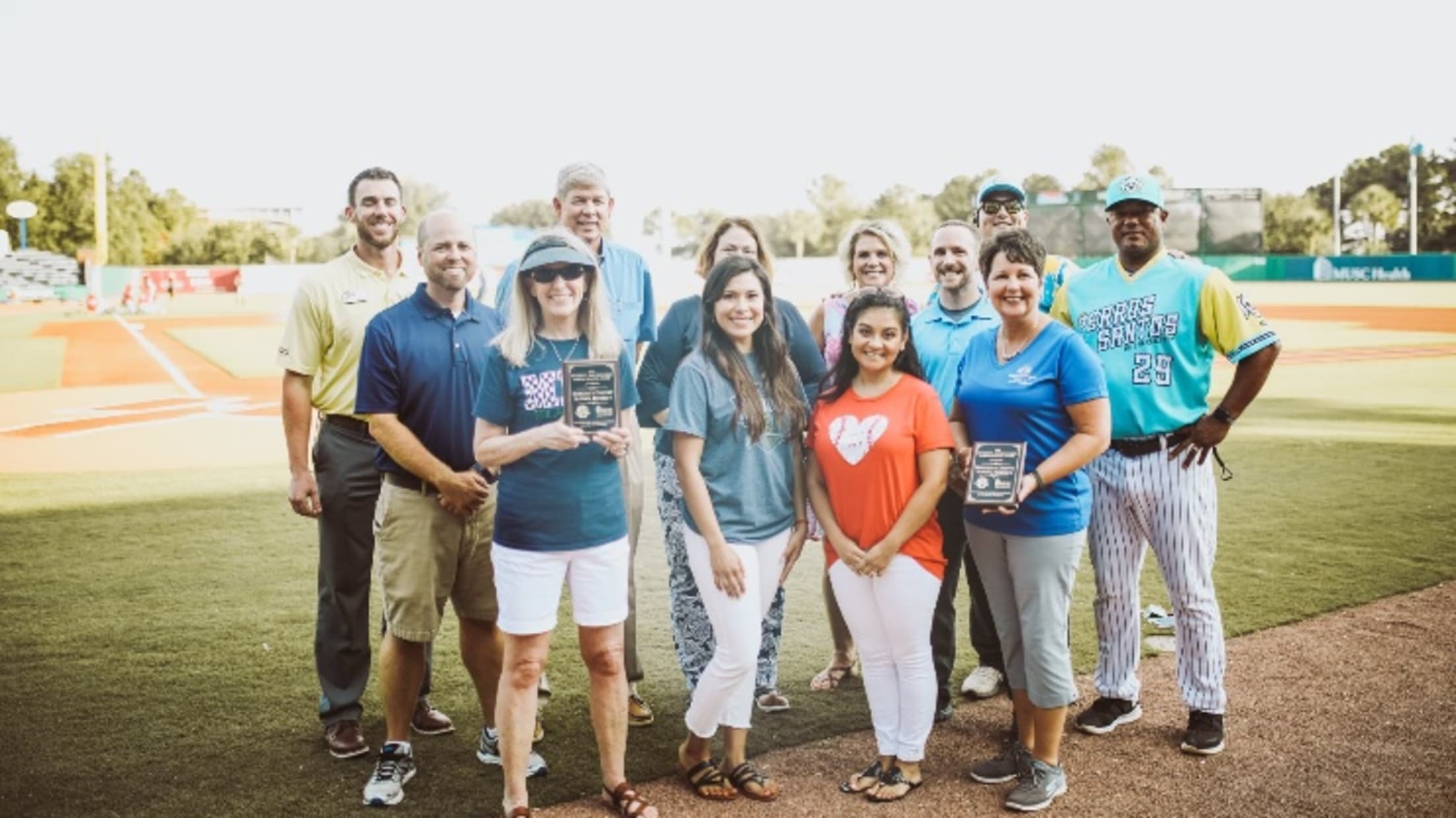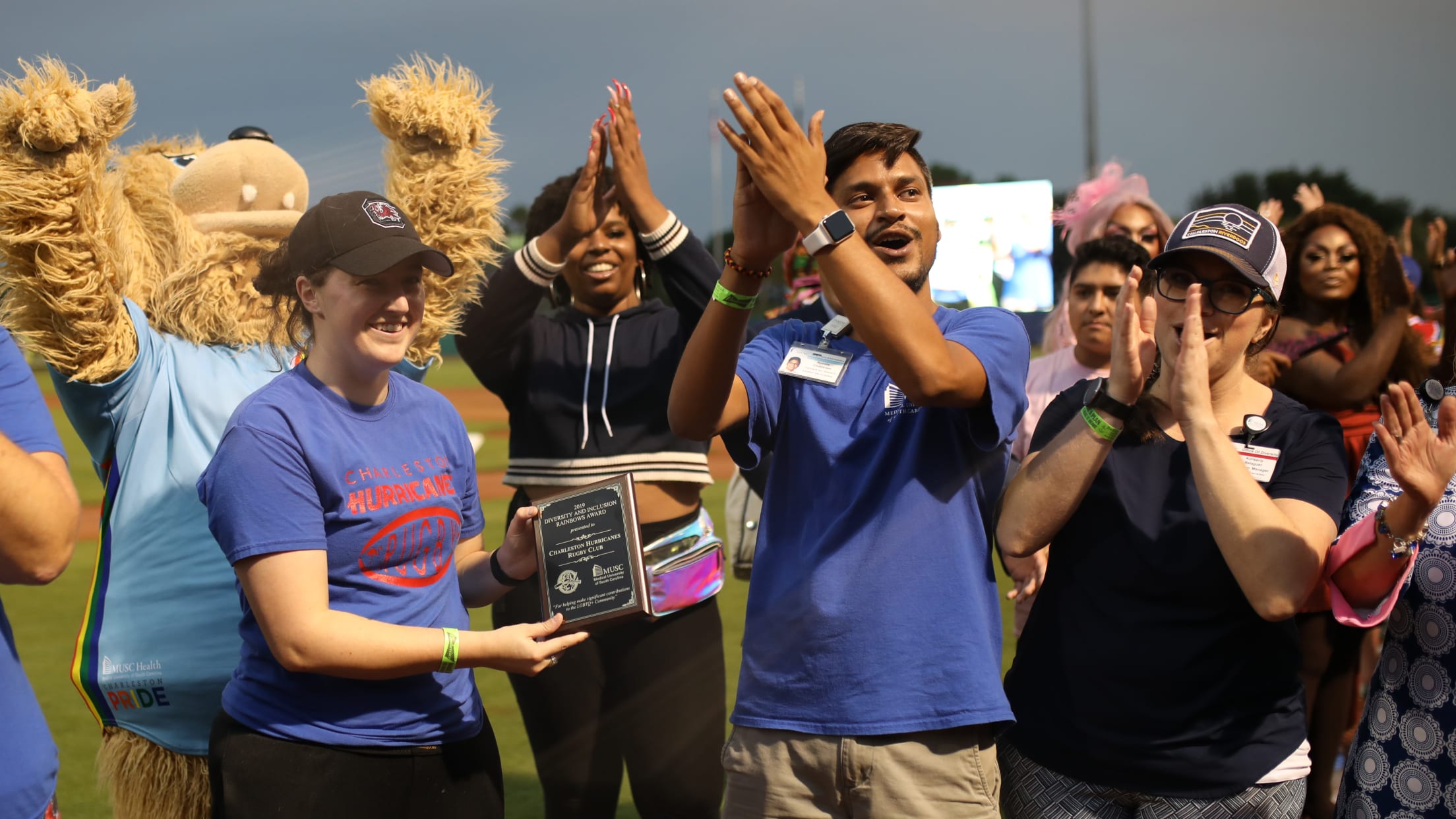 Rainbows Award Recipients
2019- The Charleston Hurricanes Rugby Team