RiverDogs to Auction "Holy City" Jerseys to Benefit MUSC Shawn Jenkins Children's Hospital
Jerseys Debuted in 2016, Worn During 2021 Championship Series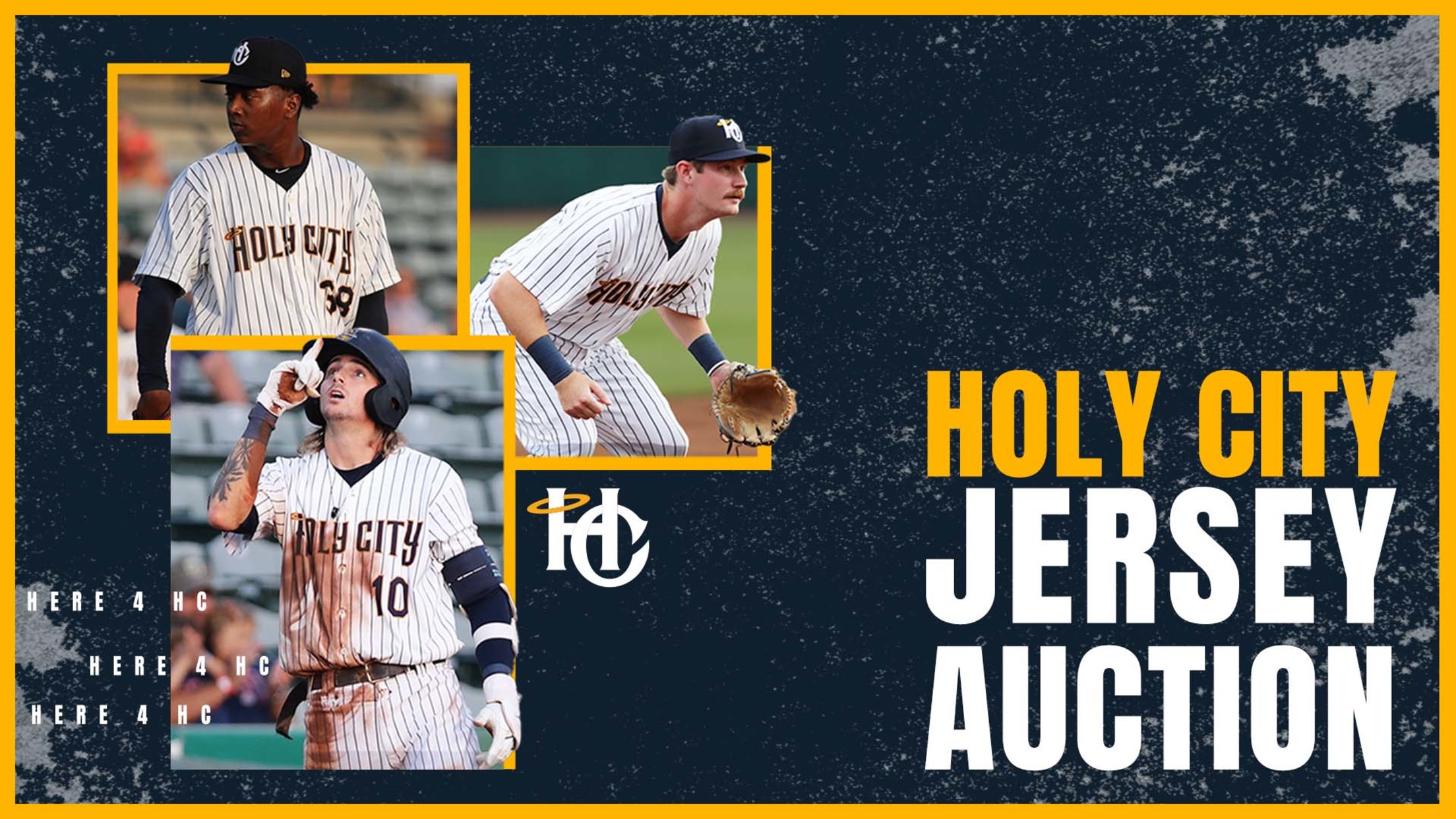 Fans of the Charleston RiverDogs will have the opportunity to bid on game-used jerseys from some of the most talented players to take the field at The Joe over the past five seasons, the team announced on Tuesday. Beginning Thursday, November 18 at 10:00 a.m., the RiverDogs will auction several
RiverDogs Set Game Times for 2022 Home Schedule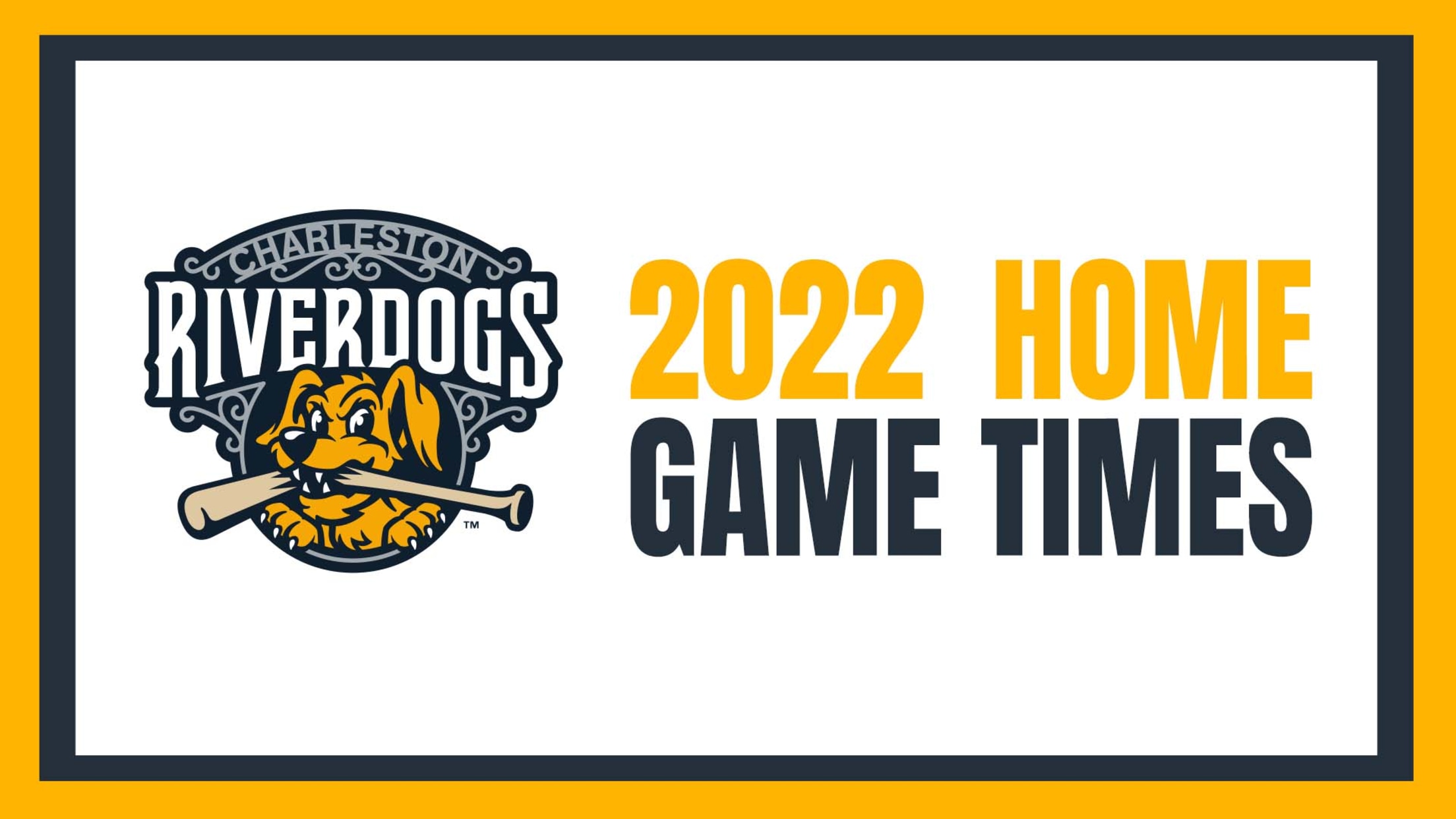 Earlier this fall, the Charleston RiverDogs unveiled their 2022 schedule in preparation to defend their first title in 99 years. On Monday, the team added game times to the 66 home games that make up the slate. The squad's title defense will begin at 7:05 p.m. on Friday, April 8
Butera and Infante Collect Low-A East Postseason Honors
Blake Butera Named League's Manager of the Year, Diego Infante Most Valuable Player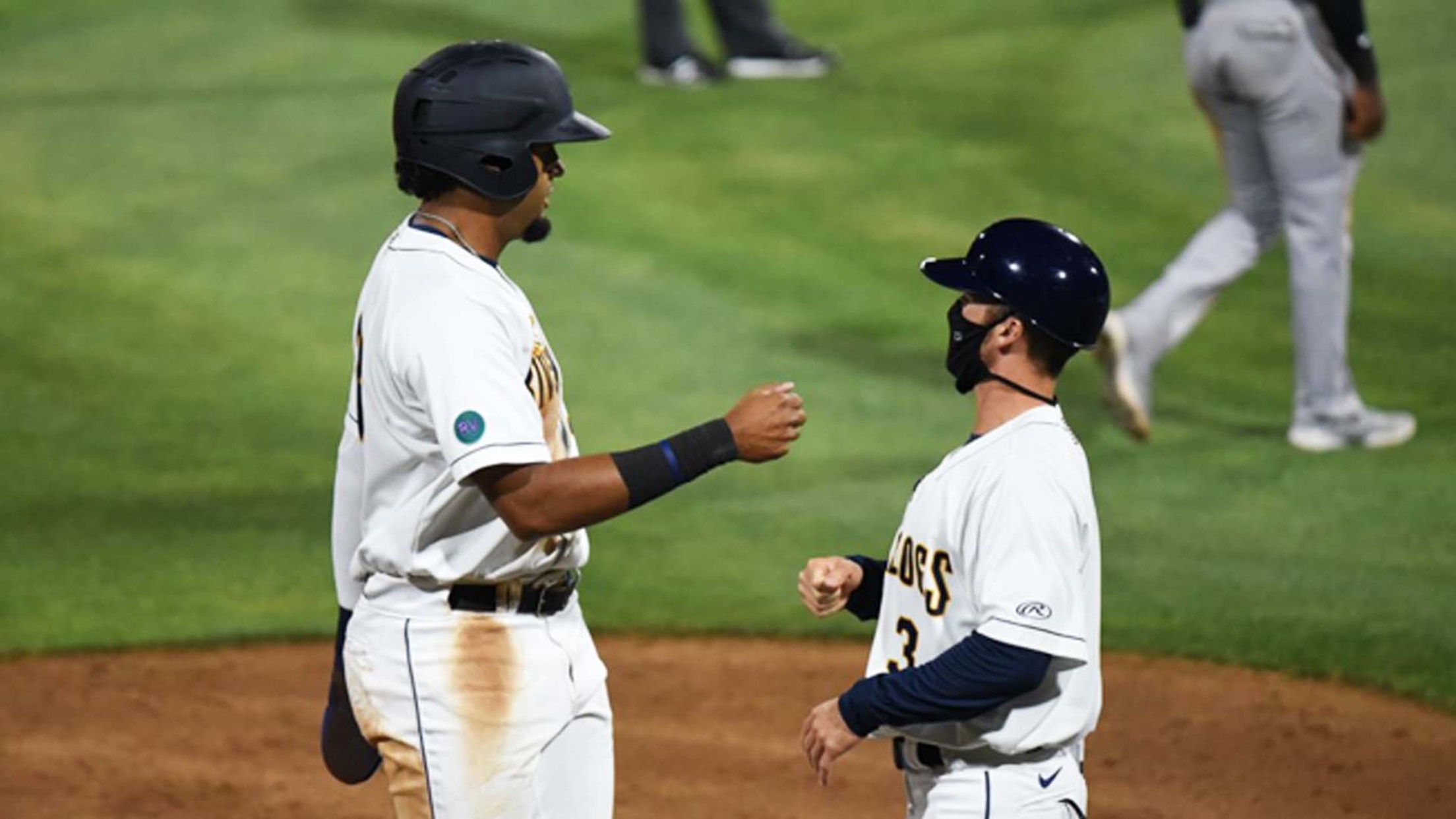 Two members of the 2021 Charleston RiverDogs received Low-A East All-Star honors in an announcement from Minor League Baseball on Friday. Blake Butera was named Manager of the Year and outfielder Diego Infante was named an all-star at his position as well as the league's Most Valuable Player. Butera, in
RiverDogs Unveil 2022 Schedule
Home Games Scheduled for Easter Sunday, Mother's Day and July 4th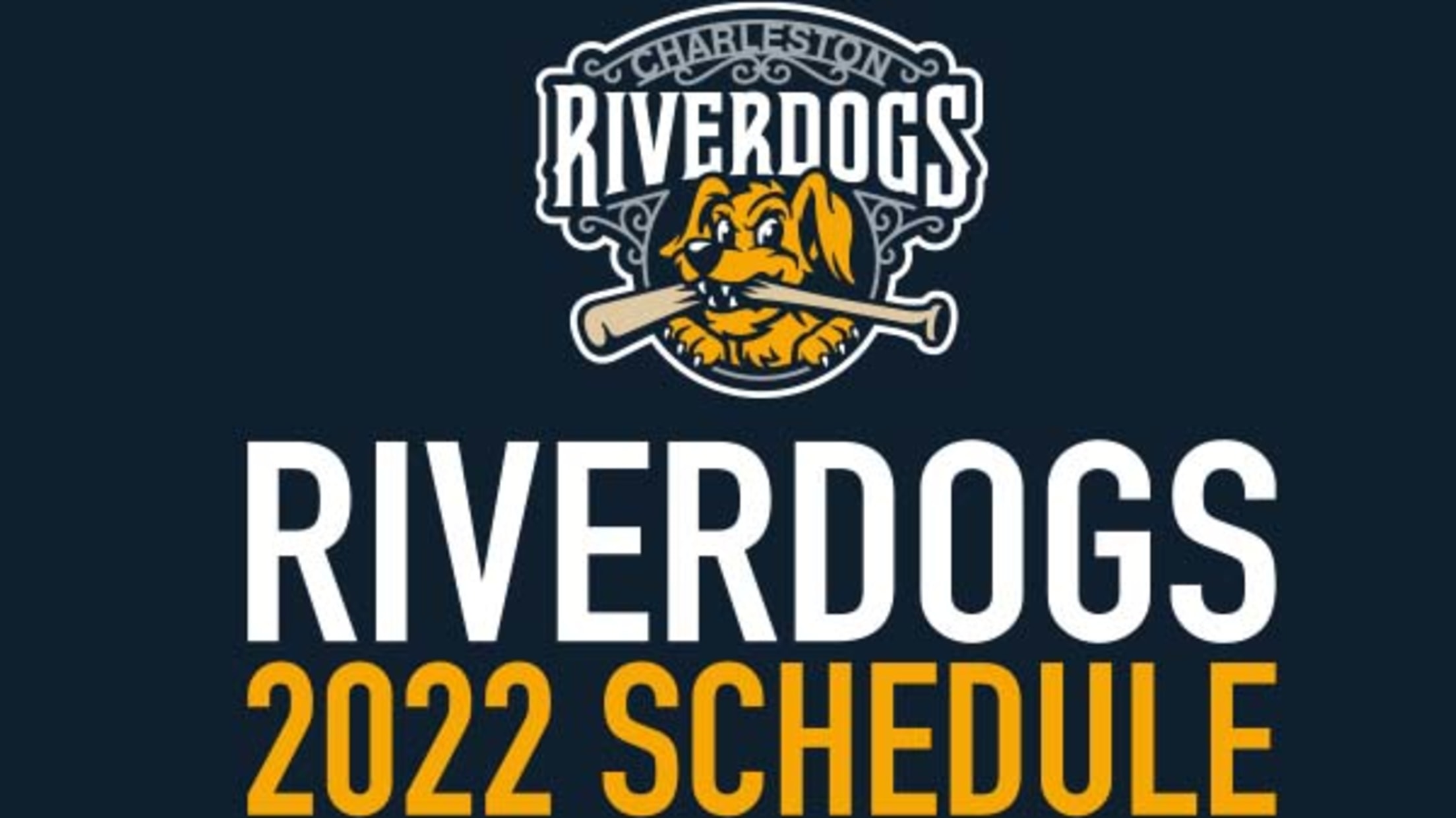 Fresh off of their first championship in franchise history, the Charleston RiverDogs have set their sights on a repeat in 2022. On Wednesday, the team unveiled a 132-game schedule that begins at Joseph P. Riley, Jr. Park on Friday, April 8 against the Myrtle Beach Pelicans. 9 of the other
RiverDogs Secure First Championship in Franchise History with 9-2 Win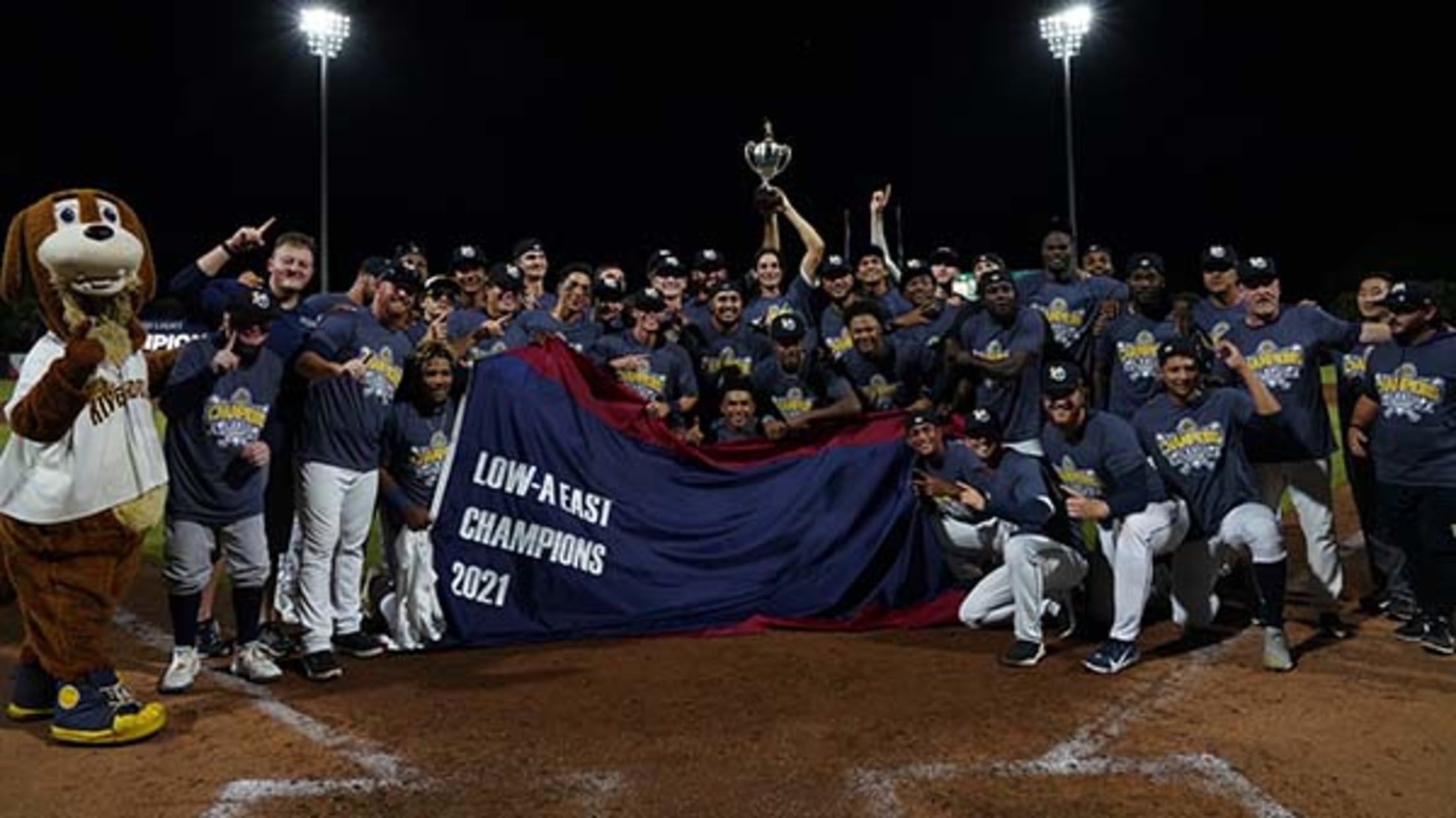 The Charleston RiverDogs secured the first championship in franchise history by defeating the Down East Wood Ducks 9-2 in game five of the Low-A East Championship Series on Sunday night at Joseph P. Riley, Jr. Park. The title is the first for a professional baseball team in the city of
Wood Ducks Force Game Five with 9-3 Win over RiverDogs
The Down East Wood Ducks scored the final six runs of the game in a 9-3 victory over the Charleston RiverDogs in game four of the Low-A East Championship Series on Saturday night at Joseph. P. Riley, Jr. Park. The game was played in front of 4,998 fans. The series
Saggese's Cycle Leads Wood Ducks to Game Three Win over RiverDogs
Down East Wood Ducks designated hitter Thomas Saggese went 4-5 and hit for the cycle to guide the visitors to a 7-5 win over the Charleston RiverDogs on Friday night at Joseph. P. Riley, Jr. Park. The game was played in front of a sell-out crowd of 6,224 fans. The
RiverDogs Break Tie in Ninth, Take 2-0 Lead in Championship Series
The Charleston RiverDogs scored three runs in the top of the ninth inning to break open a tie on the way to an 8-5 win in the second game of the Low-A East Championship Series at Grainger Stadium on Wednesday night. Down East had rallied for three runs in the
RiverDogs Win Thrilling Game to Open Low-A East Championship Series
The Charleston RiverDogs took game one of the Low-A East Championship Series by a 4-2 score on Tuesday night at Grainger Stadium. Seven-hitter Johan Lopez drove in two runs, including the winning run in the fifth inning. The RiverDogs have a 1-0 lead in the best-of-five series. The RiverDogs (1-0)
RiverDogs Fall 5-2 in Final Game of Regular Season
The Charleston RiverDogs were held without a hit until the eighth inning in a 5-2 loss to the Down East Wood Ducks on Sunday afternoon at Grainger Stadium. The game brought an end to the regular season with the club now turning their attention to the Low-A East Championship Series
RiverDogs Record 15th Shutout in Penultimate Game of Regular Season
Four pitchers combined to limit the Down East Wood Ducks to five hits as the Charleston RiverDogs earned their 82nd win of the season by a 6-0 score on Saturday night at Grainger Stadium. The shutout was the team's 15th of the season, the second-most in all of Minor League
RiverDogs Held to Three Hits, Suffer Another Close Loss in Kinston
For the third time in four days, the Charleston RiverDogs fell in a closely contested game with the Down East Wood Ducks at Grainger Stadium. On Friday night, it was a two-run double with two outs in the eighth inning from Thomas Saggese that broke a tie and pushed the
RiverDogs Can't Hold Early Leads in 6-5 Loss to Down East
The Down East Wood Ducks scored three runs in each of the first two innings against Sandy Gaston on Thursday night. Despite not scoring again over the final six innings, the Wood Ducks emerged with a 6-5 win over the Charleston RiverDogs at Grainger Stadium. Down East leads the season-series
Four-Run First Sets Stage for 8-2 Win
The Charleston RiverDogs brought an end to their three-game skid with an 8-2 victory over the Down East Wood Ducks at Grainger Stadium on Wednesday night. The RiverDogs can match the franchise record for wins in a single season (85) by winning each of their final four regular season games.
Acuna's Walk-Off Slam Shocks RiverDogs in Extras
Luisangel Acuna hit a walk-off grand slam in the bottom of the tenth inning to turn a two-run deficit into a 7-5 win for the Down East Wood Ducks over the Charleston RiverDogs at Grainger Stadium on Tuesday night. The RiverDogs brought a 5-2 lead into the home half of
Final Home Game of Regular Season Results in Shutout Loss to Pelicans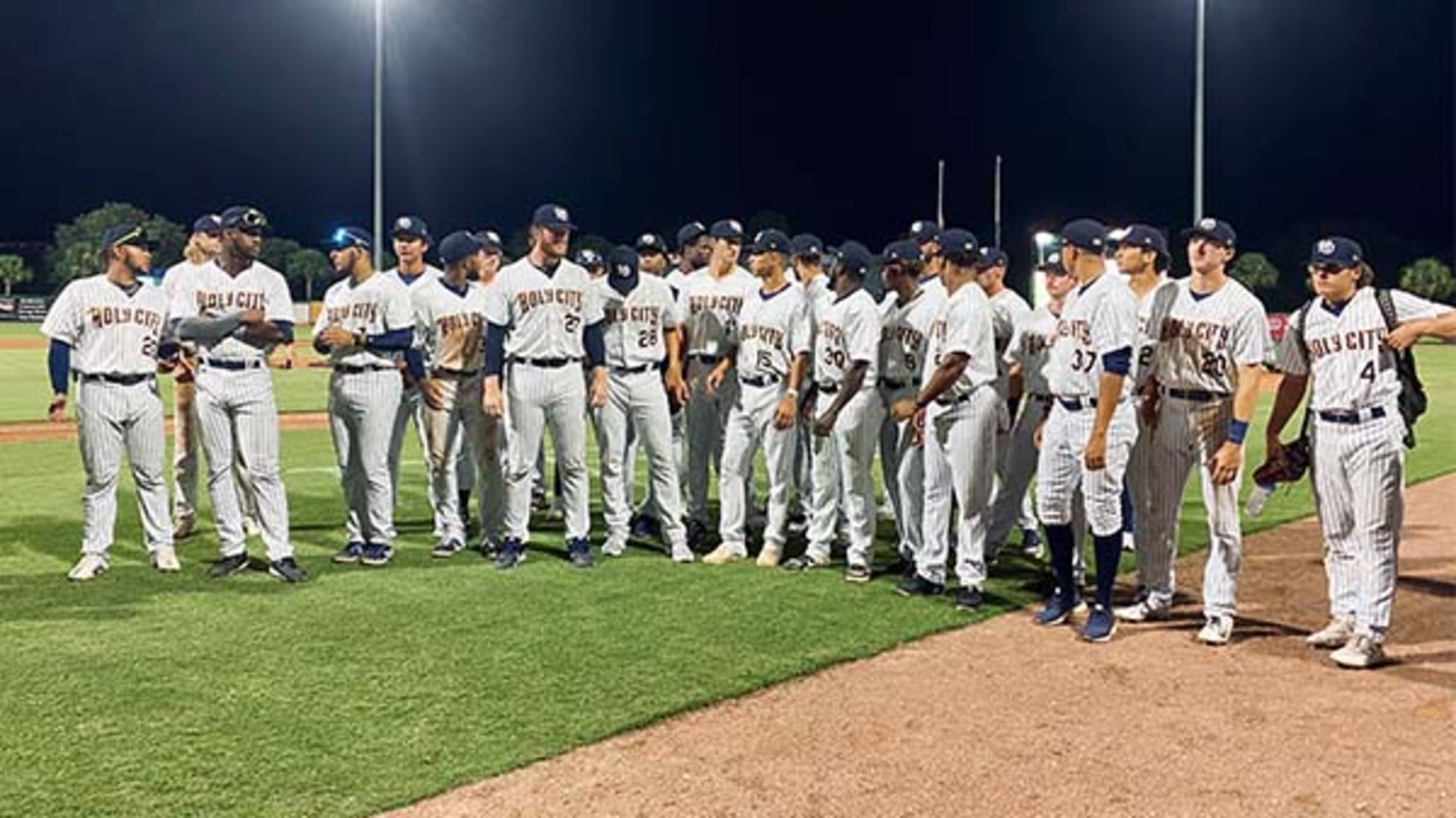 In their final regular season home game of the season, the Charleston RiverDogs were shut out for the first time since June 12. The Myrtle Beach Pelicans scored three runs in the first inning and never looked back on the way to a 4-0 victory in front of 4,188 fans
RiverDogs Hit Seven Home Runs in Doubleheader Sweep of Myrtle Beach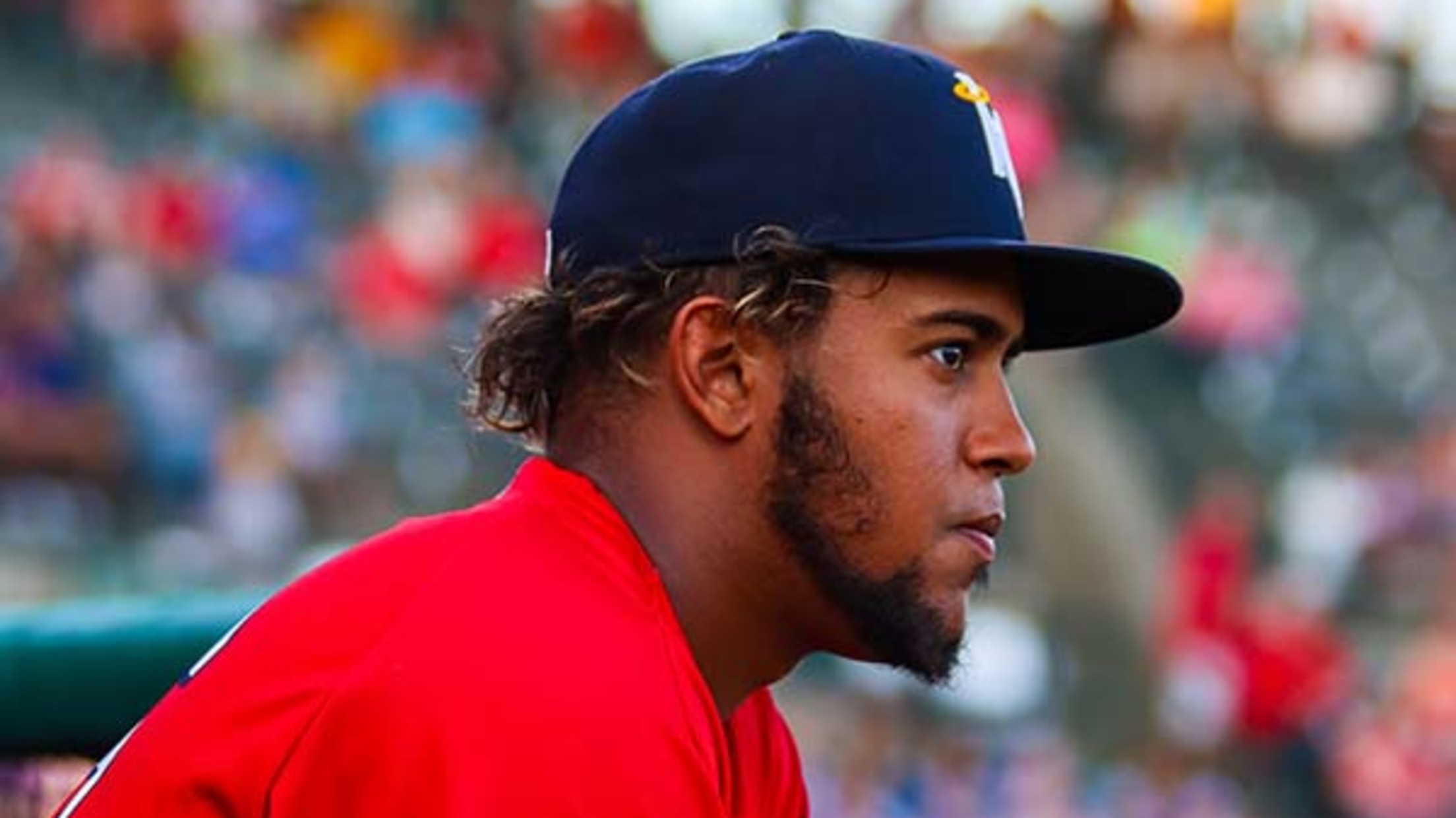 The Charleston RiverDogs became the first Minor League Baseball team to reach 80 wins this season by sweeping a doubleheader from the Myrtle Beach Pelicans by scores of 7-4 and 15-1 on Friday night at Joseph P. Riley, Jr. Park. Over the course of the two games, the team hit
RiverDogs Win 12-1, Secure Home Field Advantage for Championship Series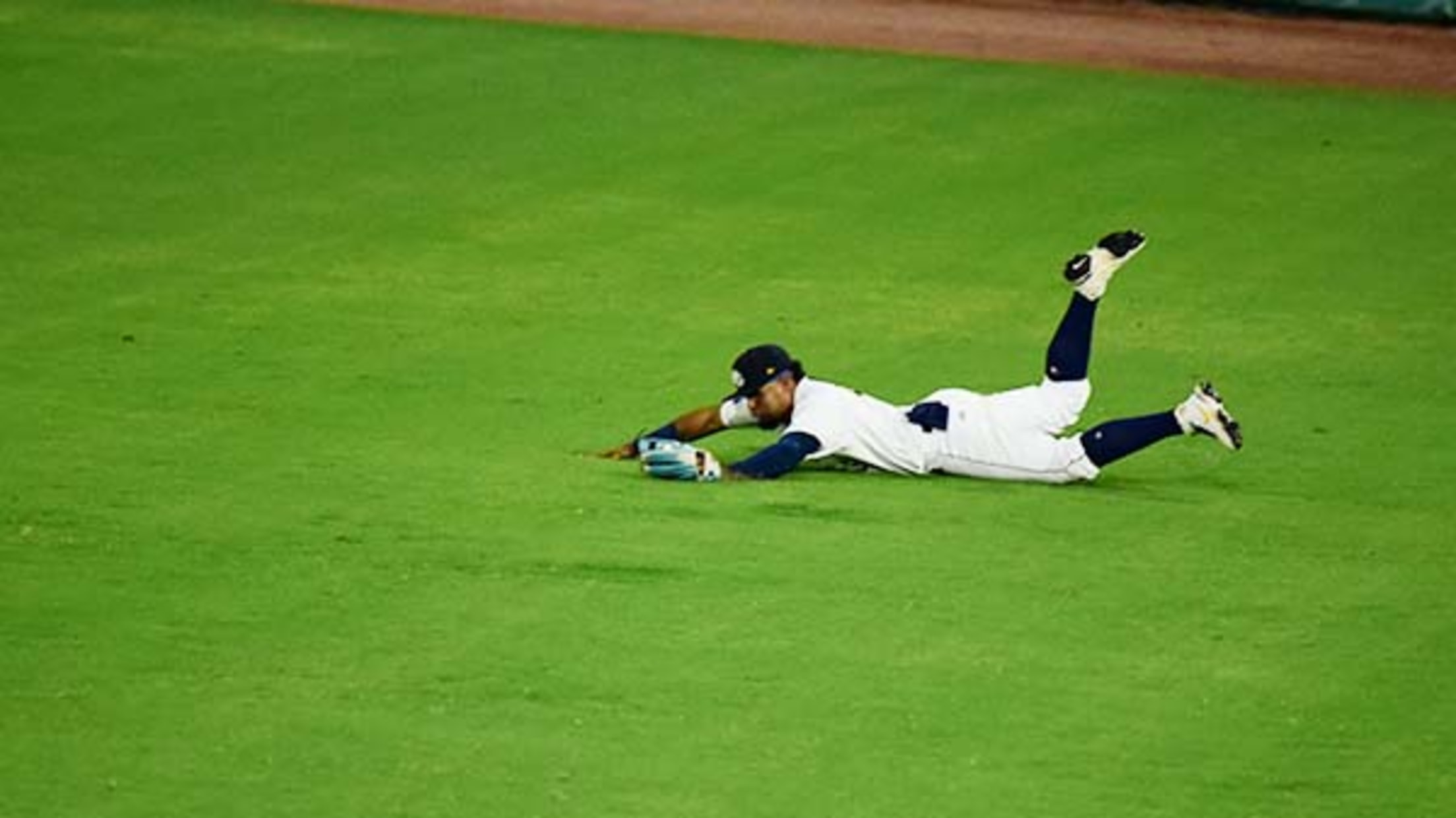 The Charleston RiverDogs cruised to a 12-1 victory in game one of a scheduled doubleheader on Thursday night at Joseph. P. Riley, Jr. Park. The game was attended by 2,377 fans. The second game of the doubleheader was postponed due to wet field conditions and will be made up as
Myrtle Beach Grand Slam Proves Too Much to Overcome in 8-6 Loss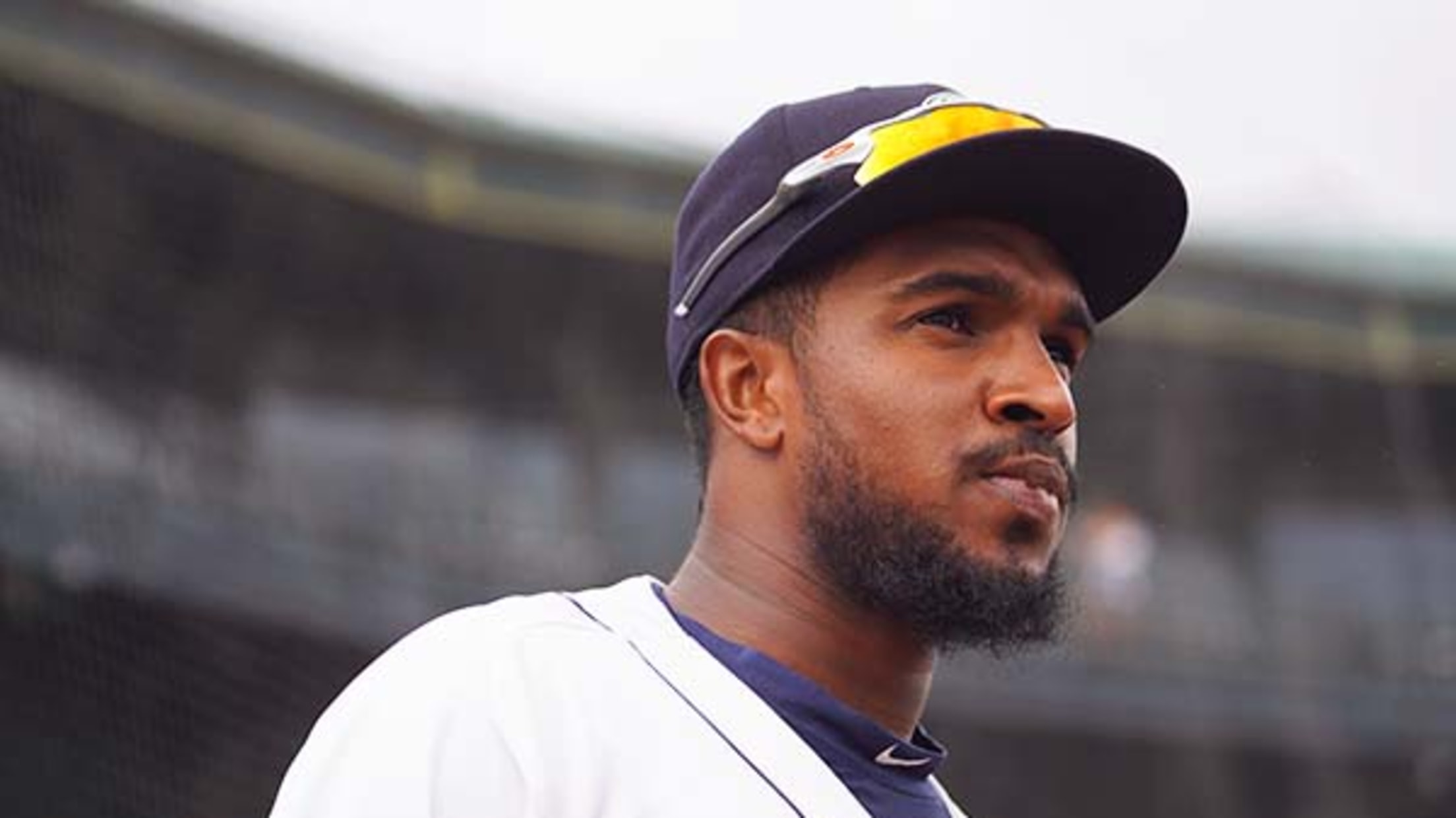 Myrtle Beach Pelicans shortstop Kevin Made hit a grand slam in a five-run fourth inning, putting the Charleston RiverDogs in a hole they could never climb out of in an 8-6 loss at Joseph. P. Riley, Jr. Park on Tuesday night. The game was played in front of 2,641 fans.
Murray Named Low-A East Player of the Week
Infielder Becomes Eighth RiverDogs Player to Receive Weekly Recognition in 2021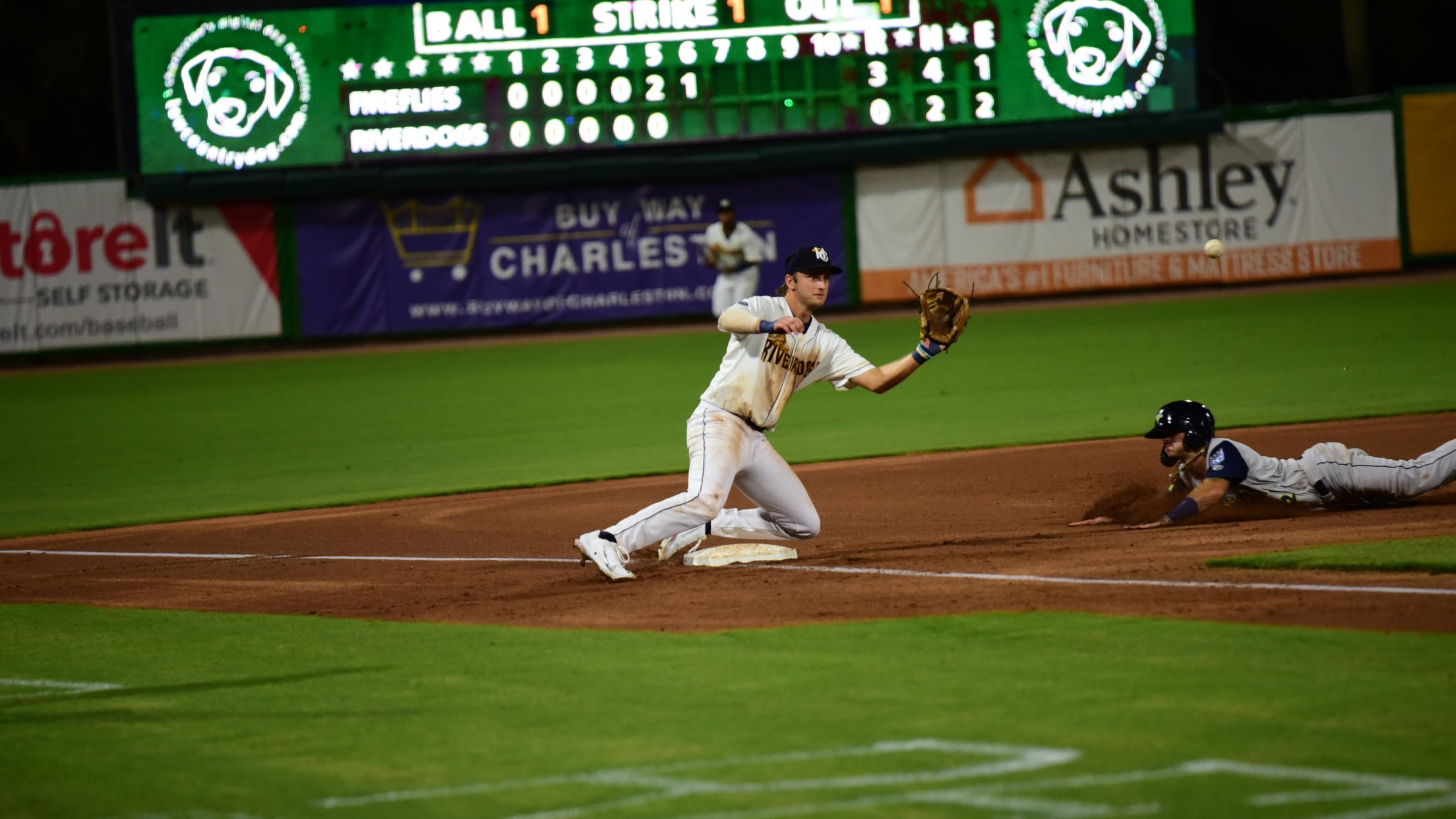 Charleston RiverDogs infielder Tanner Murray was named the Low-A East Player of the Week for the week of August 30-September 5, per a Minor League Baseball announcement on Monday. Murray joins Curtis Mead (twice), Brett Wisely and Heriberto Hernandez as members of the RiverDogs to have received recognition as player
RiverDogs Clinch Berth in Postseason with Extra-Inning Thriller
The Charleston RiverDogs clinched a berth in the Low-A East Championship Series with a thrilling 7-6 win over the Columbia Fireflies in ten innings on Sunday evening at Segra Park. The 2021 RiverDogs will become the first Charleston baseball team to play for a championship since 1988. The victory also
Stellar Sixth Inning Pushes RiverDogs to Seventh Straight Win
A six-run sixth inning was the difference as the Charleston RiverDogs came from behind to knock off the Columbia Fireflies 7-4 on Saturday night at Segra Park. In the sixth-inning explosion, Matt Dyer's two-run home run was the 110th round-tripper hit by the RiverDogs in 2021, breaking the team's record
RiverDogs Win Sixth Straight, Downing Fireflies 11-1
The Charleston RiverDogs made history and placed themselves on the verge of securing a spot in the Low-A East Championship series with an 11-1 win over the Columbia Fireflies at Segra Park on Friday night. The victory ensured that this season's team will finish with the highest winning percentage in
RiverDogs Flatten Fireflies 15-2 En Route to Fifth Consecutive Win
The Charleston RiverDogs hit four home runs, including two from Diego Infante, in a run-away 15-2 victory over the Columbia Fireflies on Thursday night at Segra Park. The RiverDogs have hit 109 home runs this season, matching the franchise's single-season high set in both 2005 and 2008. The team has
Nine-Run First Inning Helps RiverDogs Outslug Columbia 19-10
The Charleston RiverDogs scored nine runs on eight hits in the opening frame and never looked back in a 19-10 win over the Columbia Fireflies on Wednesday night at Segra Park. The RiverDogs sent a combined 22 hitters to the plate in the first two innings and led 17-1 at