Groups, Picnics, & Suites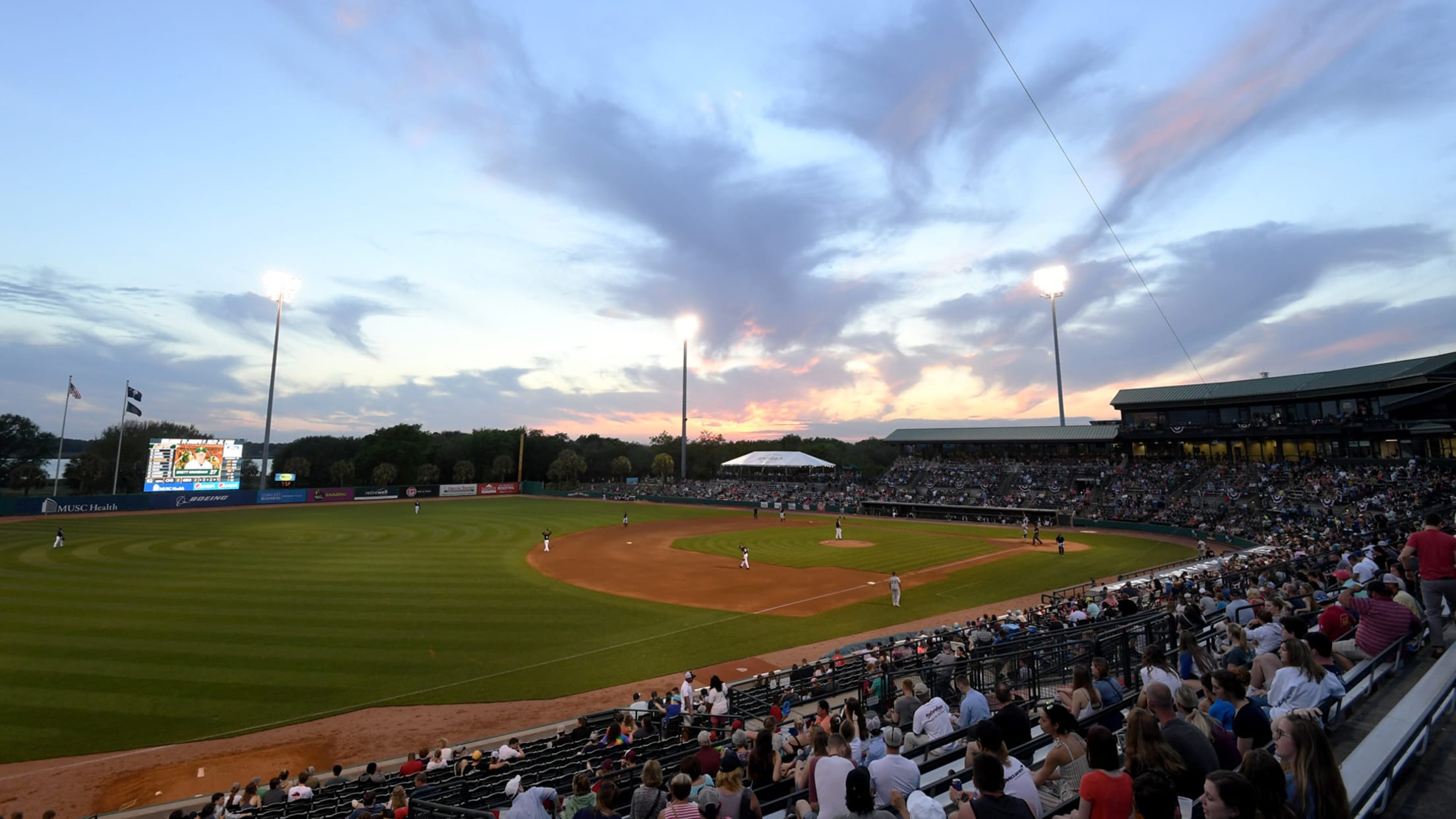 Group Tickets
For groups of 20 or more, a RiverDogs game is the perfect night out. Group ticket benefits include:
Discounted ticket pricing includes a limited edition souvenir item for each group member
Ensure seats together with your group
Avoid lines at the gate
See your group's name displayed on the video board during the game
Doby's Deck
Let us take care of planning your next company outing, customer appreciation party, or family gathering. Doby's Deck is perfect for groups of 50 or more and includes use of a covered picnic area on the third-base side along with tickets together for your group. Picnics start one hour before game time, and food service lasts 1.5 hours. Pricing includes tickets and food. Group picnic benefits include:
Private use of covered area
Grandstand seats together for your group
The All American Menu: Flame Grilled All-beef hamburgers and Hebrew National hot dogs with all the traditional picnic fixings (lettuce, tomato, onion, and sauerkraut). Served with roasted loaded baked potato salad and fresh sliced watermelon.
Canned soda and bottled water
Available add-ons include: black bean burger, baked beans, California Pasta Salad, Sweet Southern Cornbread, fresh coleslaw, roasted herb red potatoes, corn on the cob, fresh roasted summer vegetables, house seasoned chips, fruit and veggie tray with ranch dressing, snack sampler (popcorn, cracker jacks, peanuts), and brownies
Ticket Price: $30/ticket (Call 843-577-3647 for more information)
Murray's Mezzanine
Let us take care of planning your next company outing, customer appreciation party, or family gathering. Named in honor of our esteemed Director of Fun and ideal for groups of 60-200, Murray's Mezzanine allows for an exclusive group experience in a private, covered area in the right field corner just for your group. The re-vamped space offers groups a premium experience with a great view of all the action:
Private use of covered group area on the first base side
Choice of three different family-style premium food options (see below)
Canned soda, bottled water
Group price includes three domestic kegs, one rotational craft keg and house wines with the ticket and buffet (can upgrade keg and add food for an additional charge)
Private bar setup
Sky Suite Rental
Rent one of eight luxury suites on the fourth floor, accessible by exclusive elevator. Each suite rental comes with up to 32 tickets to one of our air-conditioned suites with interior seating, standing room, and 16 balcony seats. Fully catered with menu offerings from traditional ballpark fare to high-end catering.