Lookouts Drop Close Back-and-Forth Affair to Braves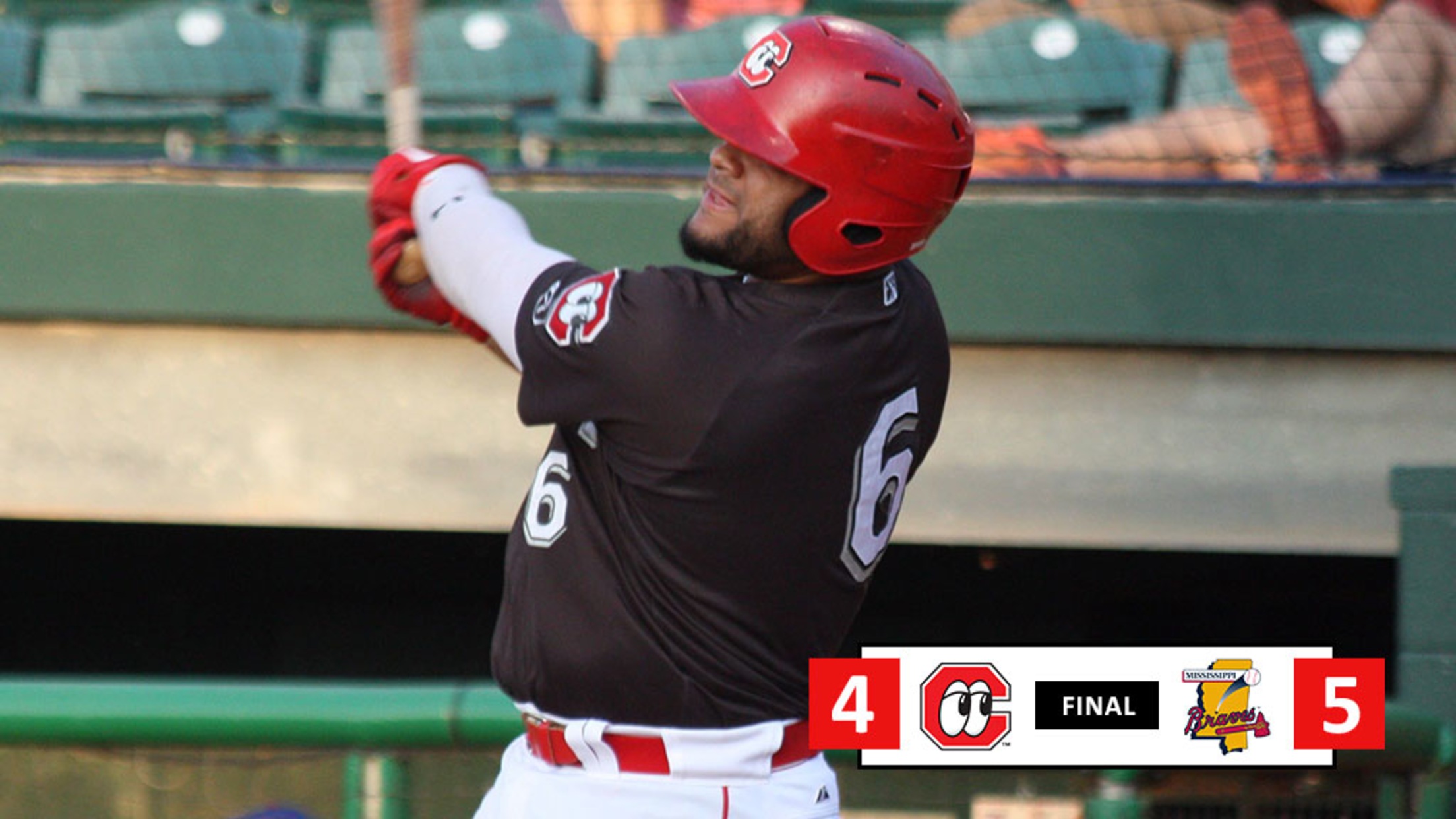 The Chattanooga Lookouts had a 4-3 lead heading into the ninth inning, but Mississippi scored two runs to overtake the home team and win their league-leading 67th game of the season, 5-4. Mississippi took an early lead in tonight's game, scoring one run in the second inning and one in
The Chattanooga Lookouts had a 4-3 lead heading into the ninth inning, but Mississippi scored two runs to overtake the home team and win their league-leading 67th game of the season, 5-4.
Mississippi took an early lead in tonight's game, scoring one run in the second inning and one in the sixth.
Entering the bottom of the seventh inning the Lookouts found themselves down 3-1. The game changed when Leonardo Rivas reached on a wild pitch with two outs in the inning. After a Lorenzo Cedrola walk, Wilson Garcia smashed a three-run homer to put the Lookouts ahead, 4-3.
In the ninth, the Lookouts looked to close out the game, but back-to-back RBI doubles gave Mississippi the 5-4 lead.
In the loss, Julio Pinto pitched a scoreless inning to lower his ERA to 2.76.
Tomorrow is Used Car Saturday presented by TVFCU and postgame fireworks presented by Lodge. Game time is set for 7:15 p.m. with gates opening at 6:00 p.m.