Lookouts Win 3-1 to Extend Winning Streak to 6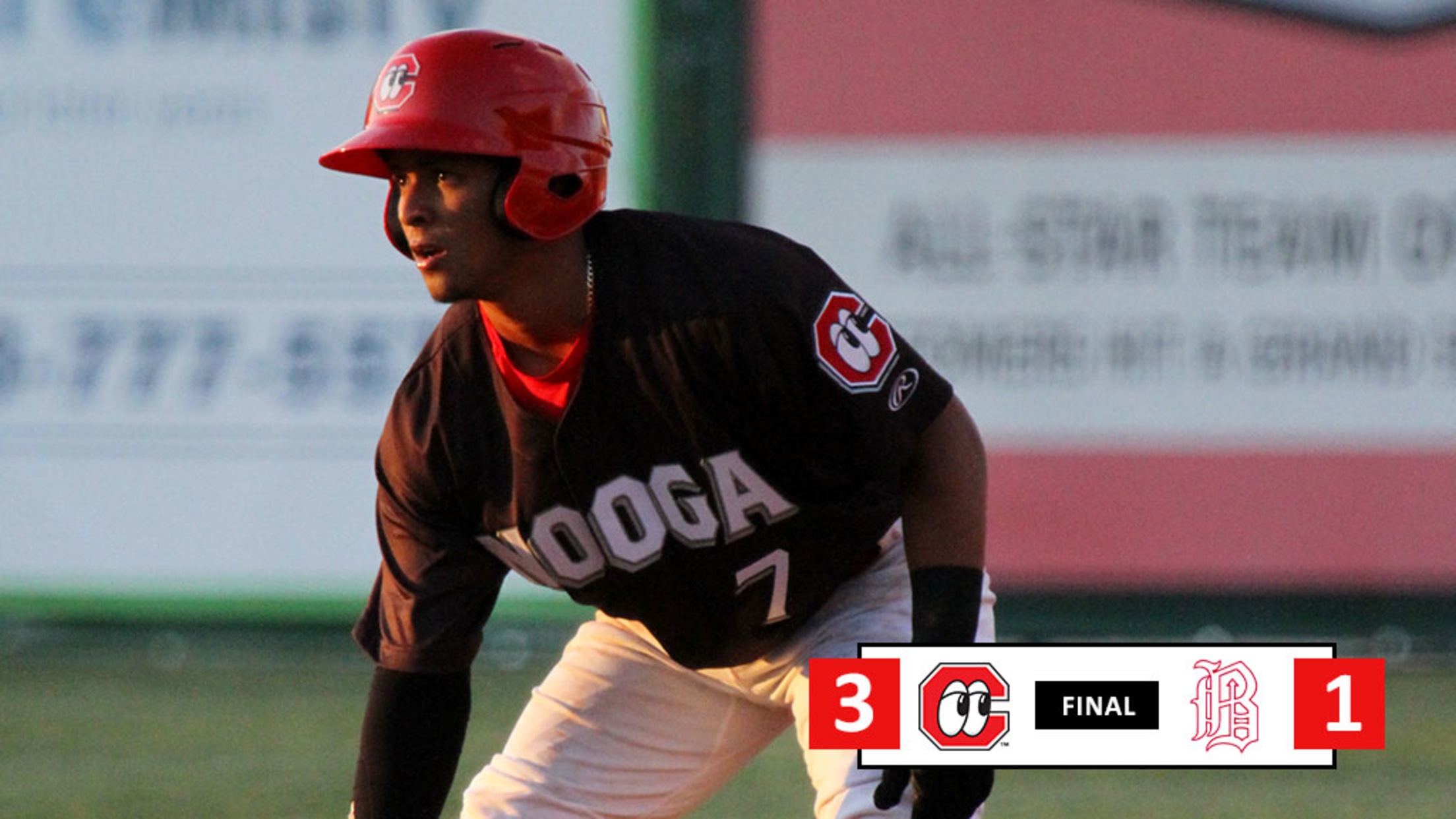 The Chattanooga Lookouts won 3-1 tonight over the Birmingham Barons to extend their winning streak to six games. In the second inning, Brian Rey kickstarted the team's offense with a single to left field. After a wild pitch and a walk, Francisco Urbaez hit an RBI single to make it
The Chattanooga Lookouts won 3-1 tonight over the Birmingham Barons to extend their winning streak to six games.
In the second inning, Brian Rey kickstarted the team's offense with a single to left field. After a wild pitch and a walk, Francisco Urbaez hit an RBI single to make it 1-0. The team scored their second run of the day on a Leonardo Rivas RBI single.
The Barons drew closer in the fourth, but Lorenzo Cedrola crushed the first pitch he saw in the fifth inning over the wall to make it 3-1 Lookouts.
Connor Curlis started the game for Chattanooga and only allowed one run in 3.2 innings. The bullpen only allowed two hits in relief and combined to throw 4.1 scoreless innings. Daniel Duarte came on in the ninth and earned his third save of the season.
Tomorrow the team sets its sights on winning its seventh game in a row. Fans who come out to tomorrow's 7:15 p.m. game will have a chance to win $100,000 during the HHM Grand Slam Inning courtesy of HHM. After the game fans will also be able to watch another spectacular fireworks show. Tickets for tomorrow's game can be bought on Lookouts.com.