Matt McLain Hits for the Cycle in 7-6 Win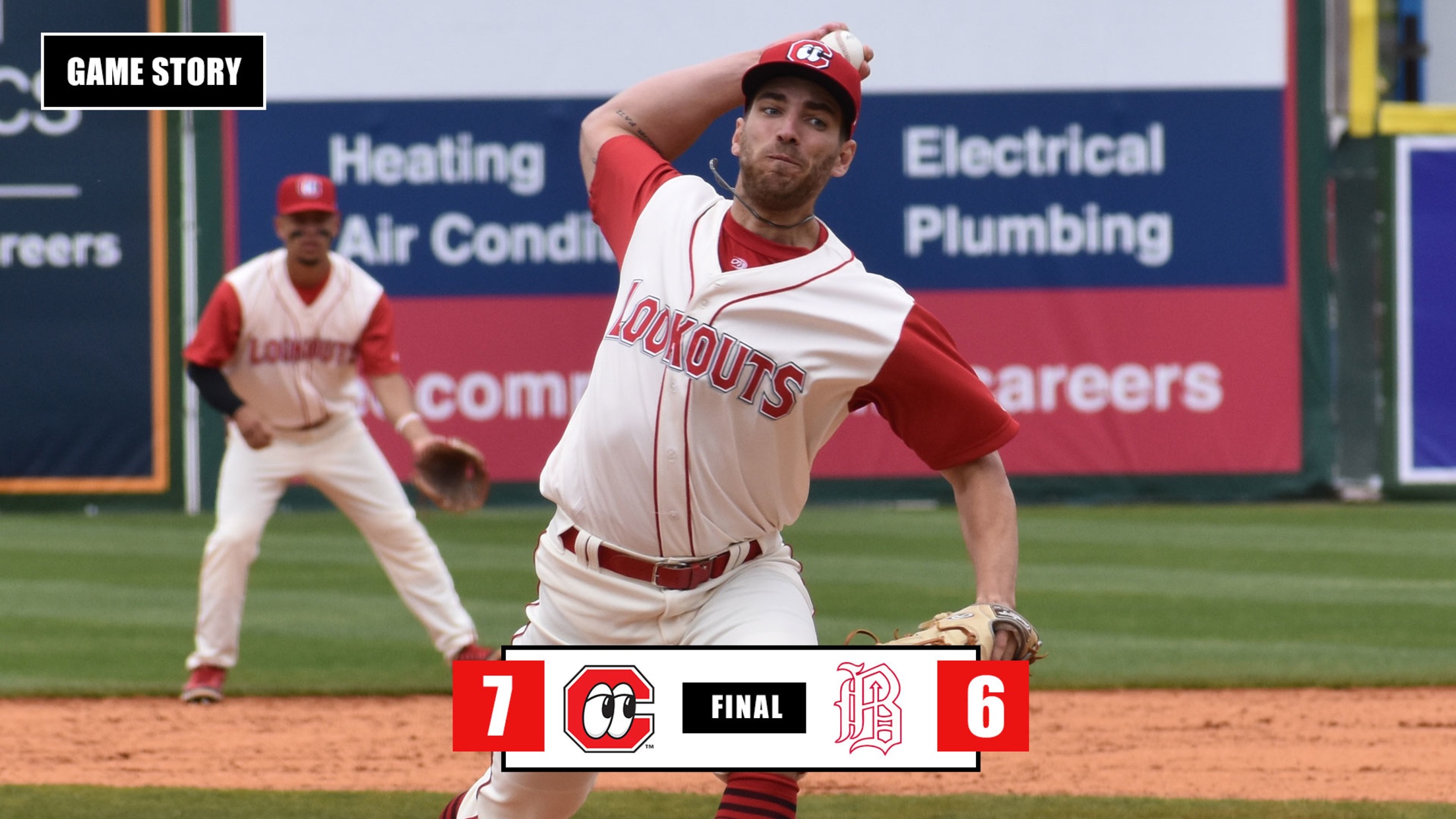 CHATTANOOGA, Tenn. – Matt McLain hit for the cycle and the Chattanooga Lookouts held on for the, 7-6, win over the Birmingham Barons to clinch their first series win on Sunday afternoon from AT&T Field. McLain finished the game 4-for-4 with the single, double, triple, and home run to go
CHATTANOOGA, Tenn. – Matt McLain hit for the cycle and the Chattanooga Lookouts held on for the, 7-6, win over the Birmingham Barons to clinch their first series win on Sunday afternoon from AT&T Field.
McLain finished the game 4-for-4 with the single, double, triple, and home run to go with three RBIs to lead the Lookouts offense. Leonardo Rivas was the only other Chattanooga (5-4) player with multiple hits going 2-for-4.
Birmingham (2-7) got on the board first with a Yoelqui Cespedes home run in the top of the first. Chattanooga quickly answered the McLain two-run home run to take the lead that they would never relinquish.
McLain would hit a single and be stranded on first in the third.
The Lookouts tacked on two more in the fourth taking advantage of a trio of Baron errors and took a 4-1 lead.
Evan Skoug hit a solo shot in the fifth to cut the lead in half.
McLain then led off the fifth with a double and Isiah Gilliam brought him around to score on a one-out single to push the lead to three
McLain finished the cycle in the seventh scoring Michael Siani on an RBI triple off the wall in left-center and would come around to score on a Byrd Tenerowicz sac fly to give the Lookouts some key insurance runs heading into the seventh.
In the eighth, Birmingham made things interesting by loading the bases with a hit by pitch and a pair of singles. Skoug scored on a wild pitch and Cespedes hit his second home run of the game to score three more and make it a one-run game.
Chattanooga threatened in their half of the inning putting runners on the corners but Declan Cronin got the strikeout to escape the jam.
Jared Solomon then came in and after a pair of errors settled down and fanned the final two batters to pick up his second save of the season and secure the win.
Connor Curlis (1-0) got the start on the mound for the Lookouts pitching 5.1 innings allowing just two runs on five hits with no walks while striking out four. Ryan Nutof picked up his first hold going the next 1.2 innings of no-hit ball allowing just one walk while fanning three in effective relief work.
Steven Moyers (0-2) was tagged with the loss for the Barons pitching five innings allowing five runs (four earned) on nine hits with four strikeouts and no walks.
Chattanooga will be back in action on Tuesday as they travel to Pearl, Mississippi to take on the Mississippi Braves in a six-game set.
The Lookouts will be back at home on Tuesday, April 26, as they open up a series with the Smokies. First pitch is scheduled for 7:15 p.m.