Threshers Squeeze by Tarpons In Ten Innings, 4-3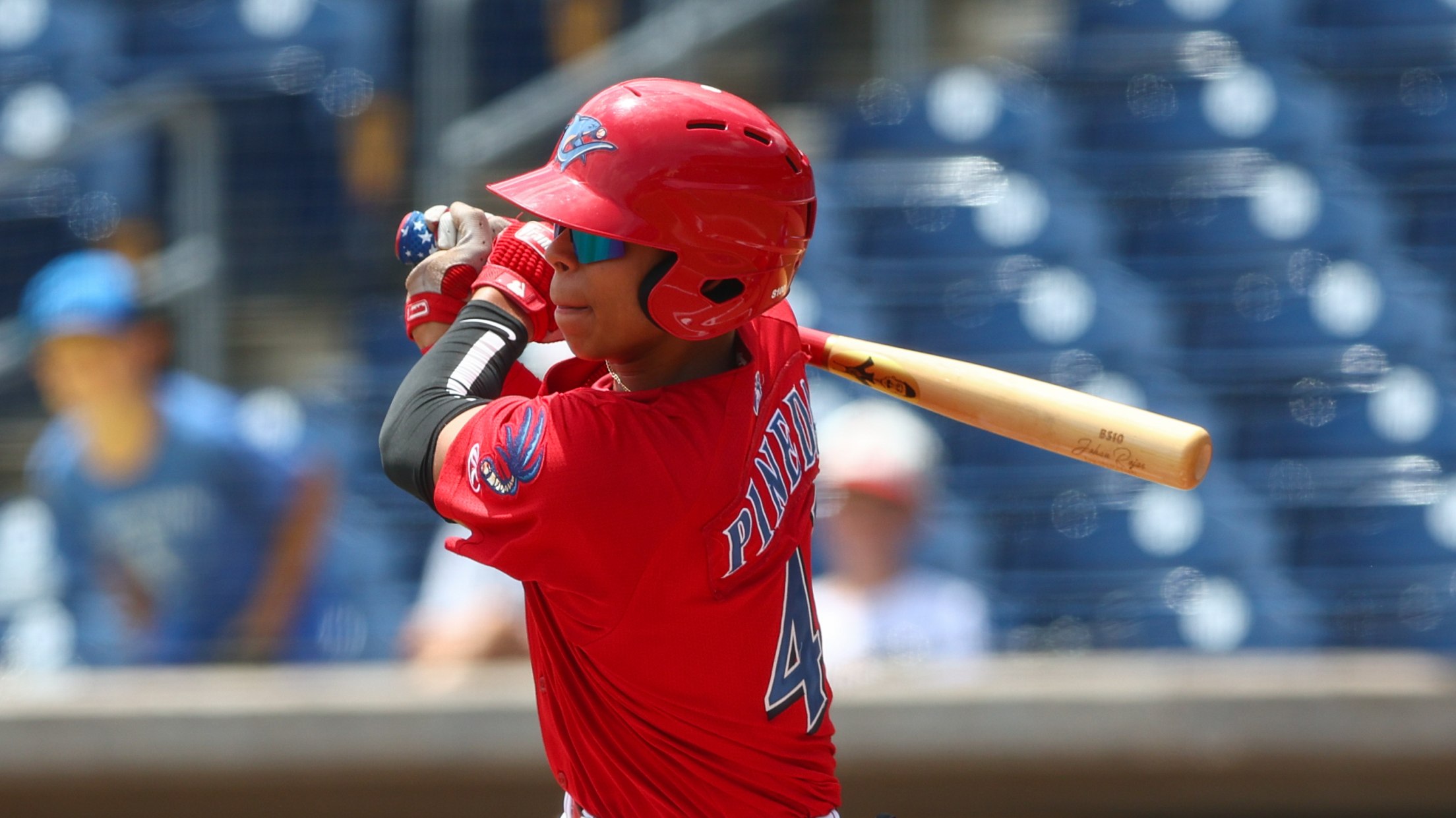 (Leandro Pineda - Clearwater Threshers)
BOX SCORE TAMPA, Fl - Fueled by a three RBI performance from Leandro Pineda, the Clearwater Threshers knocked off the Tampa Tarpons 4-3 in ten innings for a fifth straight win on Wednesday night at Steinbrenner Field. Right-hander Eiberson Castellano made his fourth start of the season on the mound
TAMPA, Fl - Fueled by a three RBI performance from Leandro Pineda, the Clearwater Threshers knocked off the Tampa Tarpons 4-3 in ten innings for a fifth straight win on Wednesday night at Steinbrenner Field.
Right-hander Eiberson Castellano made his fourth start of the season on the mound for Clearwater, allowing two runs on three hits and striking out seven in five solid innings of work.
Trailing 2-0 in the fifth, the Threshers (34-30) loaded the bases via three walks and evened the game 2-2 on a two-run single by Pineda.
Tied 2-2 in the sixth, Clearwater grabbed the lead on a solo home run to right-center by Donny Sands (MiLB Rehab from Lehigh Valley).
After the Tarpons (27-38) scratched home the tying run off righty Konnor Ash in the eighth, the game moved to extra innings. In the tenth, with an automatic base runner placed on second, shortstop Erick Brito singled and Pineda came through again with a sac-fly RBI to give the visitors a one run lead.
Leading 4-3 in the bottom of the tenth, right-hander Rodolfo Sanchez entered for a second inning of work and despite allowing the tying-run to advance to third with no outs on a wild pitch, Sanchez struck out two and worked a 1-2-3 frame to secure the extra inning victory. The Threshers also improved to a perfect 8-0 against the Tarpons on the season.
The first half of the season will conclude on Thursday night in game three of the six-game series. Left-hander Gabriel Cotto (1-1, 4.15 ERA) is scheduled to start for the Threshers with first pitch set for 6:30 p.m. Coverage on the Threshers Broadcasting Network will begin at 6:20 p.m.