Threshers Knock Off Tarpons Again, Extend Winning Streak to Finish First Half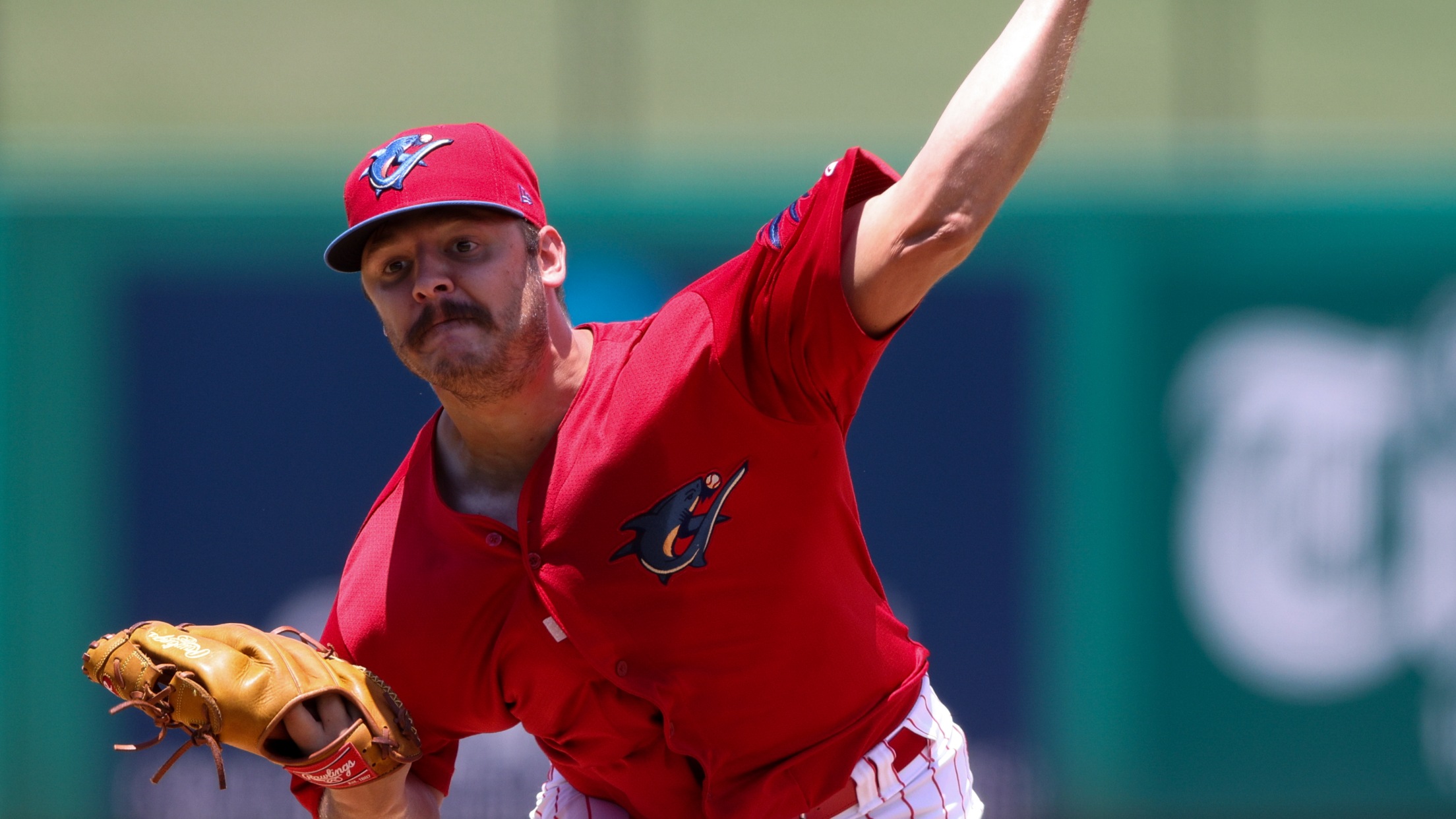 (Jared Wetherbee - Clearwater Threshers)
BOX SCORE FINAL FSL STANDINGS - FIRST HALF TAMPA, Fl - The Clearwater Threshers knocked off the Tampa Tarpons 4-3 for a sixth straight win on Thursday night at Steinbrenner Field. It was the visitors ninth consecutive victory over the Tarpons, and officially put an end to the first half
FINAL FSL STANDINGS - FIRST HALF
TAMPA, Fl - The Clearwater Threshers knocked off the Tampa Tarpons 4-3 for a sixth straight win on Thursday night at Steinbrenner Field. It was the visitors ninth consecutive victory over the Tarpons, and officially put an end to the first half of the Florida State League season in which the Threshers finished 35-30 and in second place in the FSL West Division.
Left-hander Gabriel Cotto made his 11th start of the season on the mound for Clearwater, allowing only one run on three hits while walking five and fanning two in four innings of work.
The Threshers opened the scoring in the second inning on an RBI single by Wilfredo Flores, before the Tarpons (27-39) tied the game on an RBI triple from Antonio Gomez in the third.
Tied 1-1 in the fourth, the Threshers used another RBI base knock from Flores and an RBI single by shortstop Erick Brito in the sixth to push their lead to 3-1.
Lefty JoJo Romero (MLB Rehab) tossed a scoreless fifth and struck out two, before fellow southpaw Gabriel Yanez work two scoreless frames, allowing only one hit.
After a wild pitch made it 4-1 in the eighth, right-hander Alex Garbrick entered but only recorded one out after walking the bases loaded. Clearwater pitching walked a season-high 12 hitters, while Tampa pitching allowed 14 free passes. Left-hander Jared Wetherbee came into the jam and limited the damage to two runs, keeping the Threshers ahead 4-3.
Leading 4-3 in the ninth, Wetherbee went back to the mound for the Threshers and despite allowing a leadoff walk, worked a scoreless final frame with two strikeouts to secure his first save of 2022.
With 65 games in the books, 65 remain ahead and the second half of the season officially begins Friday night in game four of the six-game series. Left-hander Jordi Martinez (2-3, 3.82 ERA) is scheduled to start for the Threshers, opposite righty Richard Fitts (1-5, 6.33 ERA) for the Tarpons. First pitch is set for 6:30 p.m. and coverage on the Threshers Broadcasting Network will begin at 6:20 p.m.