Fireflies Split Finale with FredNats
Columbia splits the road trip, wins the series with Fredericksburg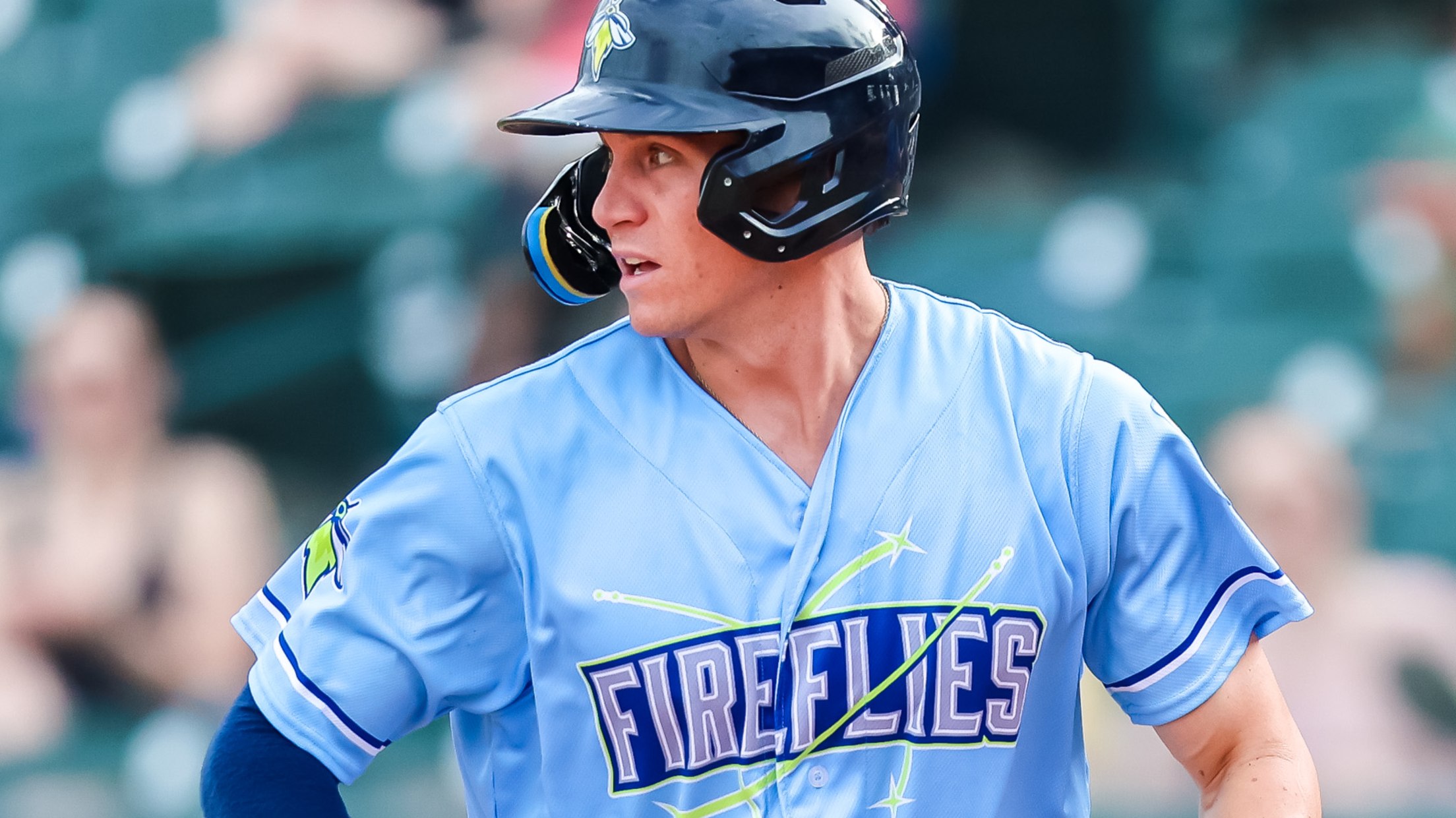 COLUMBIA, SC – The Fireflies won game one 6-1 and dropped game two 9-1 at Fredericksburg, taking four of six from the Nationals and going 6-6 on the 12-game road stretch. Columbia is in first place in the South division of the Carolina League as they head home to face
COLUMBIA, SC – The Fireflies won game one 6-1 and dropped game two 9-1 at Fredericksburg, taking four of six from the Nationals and going 6-6 on the 12-game road stretch. Columbia is in first place in the South division of the Carolina League as they head home to face Charleston Tuesday.
Game One
The Fireflies bullpen stayed hot after we resumed the suspended game Sunday afternoon. Cooper McKeehan (W, 3-1) and Mack Anglin (H, 2) worked a pair of scoreless frames before Ben Sears (S, 2) came on for a four out save to close out the Frednats.
Columbia took a commanding lead in the top of the third. David Hollie got things started with a one out walk. Next, Levi Usher drove home Hollie to tie the game with a double. After a Lizandro Rodriguez walk, Brett Squires smashed his second homer of the season to put Columbia up 4-1.
The Fireflies were able to score another pair of runs in the top of the ninth off the bat of Brennon McNair. McNair singled and after two throwing errors, earned a little league homer that also scored Roger Leyton putting Columbia up 6-1 to close out the game.
Fredericksburg broke the seal in the second. Cortland Lawson ripped an RBI triple over David Hollie's head in right field to plate Wilmer Perez and put the home team in front 1-0.
David Sandlin worked all four innings for Columbia, punching out six while allowing just a single, earned run.
Game Two
Mauricio Veliz had some trouble Sunday with the Fredericksburg Nationals. Columbia's righty allowed seven runs, four of which were earned in just two innings of work.
Columbia's lone offense came from a Brett Squires round-tripper to right in the top of the sixth, which cut Fredericksburg's lead to 7-1. It was Squires' third homer of the season and his second in as many days.
Oscar Rayo tossed a pair of scoreless innings to maintain the Fireflies scoreless inning stretch before handing the ball to Eduardo Herrera. Herrera worked one clean inning before walking three and hitting a batter, ending the bullpen's scoreless inning stretch at 23.1 innings. The Fireflies ultimately fell 9-1 in seven innings.
Columbia returns home Tuesday, May 23 to start a six-game series with the Charleston RiverDogs. The week marks the return of Copa de la Diversíon weekend presented by Southern Recipe Small Batch Pork Rinds, where the Fireflies will become Los Chiccarones de Columbia for the weekend. Friday, the Fireflies will give away a soccer scarf for the first 1,000 fans through the gates thanks to Southern Recipe Small Batch and Saturday, we'll have a fantastic fireworks display. Tickets are still available at FirefliesTickets.com.