Fireflies Rally Stopped with Tying Run Up
Six-run sixth unseats Columbia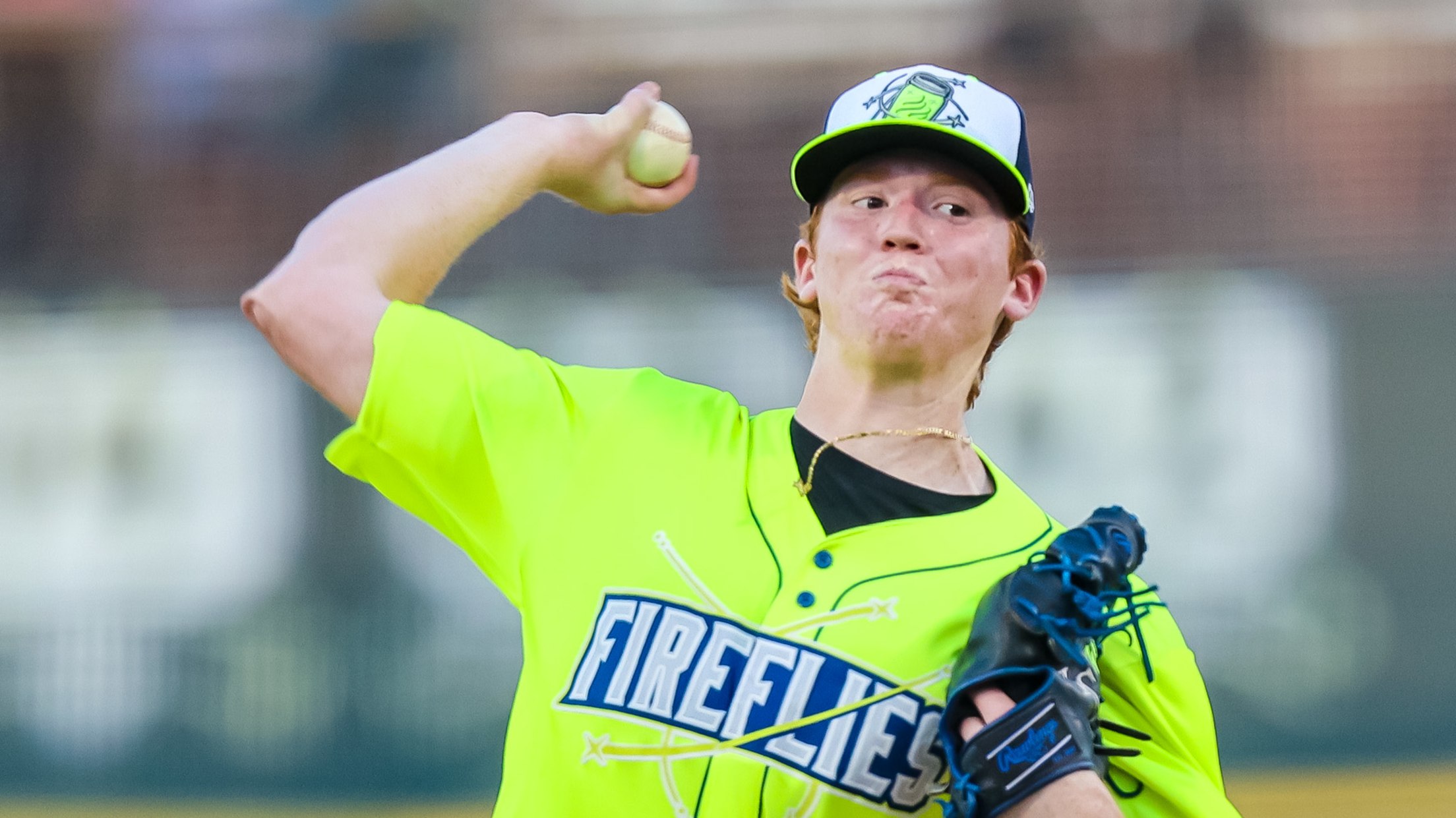 COLUMBIA, SC – The Fireflies scored a pair in the bottom of the ninth and brought the tying run to the plate, but couldn't complete the rally as they fell 6-3 to Down East Friday night at Grainger Stadium. Lizandro Rodriguez started the ninth with a bloop single and Brett
COLUMBIA, SC – The Fireflies scored a pair in the bottom of the ninth and brought the tying run to the plate, but couldn't complete the rally as they fell 6-3 to Down East Friday night at Grainger Stadium.
Lizandro Rodriguez started the ninth with a bloop single and Brett Squires was hit by a pitch to set the table for the heart of the order. Dionmy Salon slapped a one out single to center field to bring Columbia within a grand slam and then Roger Leyton ran out an infield single to score Squires and bring the score to 6-3. Kai Wynyrd entered the game and struck out the lone batter he faced to close the door on Columbia with runners on the corners.
The Wood Ducks bats erupted in the sixth inning. After Samuel Valerio walked the bases loaded to start the inning, shortstop Cam Cauley smashed a grand slam to left-center field to put Down East in front 4-1. Then Marcus Olivarez entered the game. The reliever was able to spin out of the inning, but he allowed two more runs to score. The six runs surrendered in the sixth are the most runs the pitching staff has allowed in a single inning this season.
Chase Wallace came on in the eighth and worked a 1-2-3 inning to close out the game for Columbia.
Columbia struck first Friday night. After Junior Calderon reached on a fielder's choice, Omar Florentino nubbed a single up the third baseline. Down East starter Brock Porter threw an errant ball into the right field corner that allowed Calderon to score all the way from first to give Columbia a 1-0 lead.
Shane Panzini put together one of his best starts of the season to keep his team in front through the first five innings. The righty punched out a season-high seven hiitters without allowing a run through a handful of innings before turning the ball over to the bullpen.
The Fireflies kick-off the weekend at Grainger Stadium tomorrow night at 5 pm. RHP David Sandlin (3-1, 3.54 ERA) takes the ball for Columbia and Down East counters with RHP Leandro Lopez (2-2, 3.68 ERA).
The Fireflies will return home to Segra Park June 6 to welcome the Salem Red Sox to town. The Fireflies will host RiverBanks Zoo and Garden Night with a Carter Jensen Lion Bobblehead Giveaway presented by Safe Federal Credit Union Friday, June 9. Tickets are still available at FirefliesTickets.com.