Fireflies Give Up 5 Unearned in 10-9 Loss
Four errors seal Columbia's fate in fifth-straight loss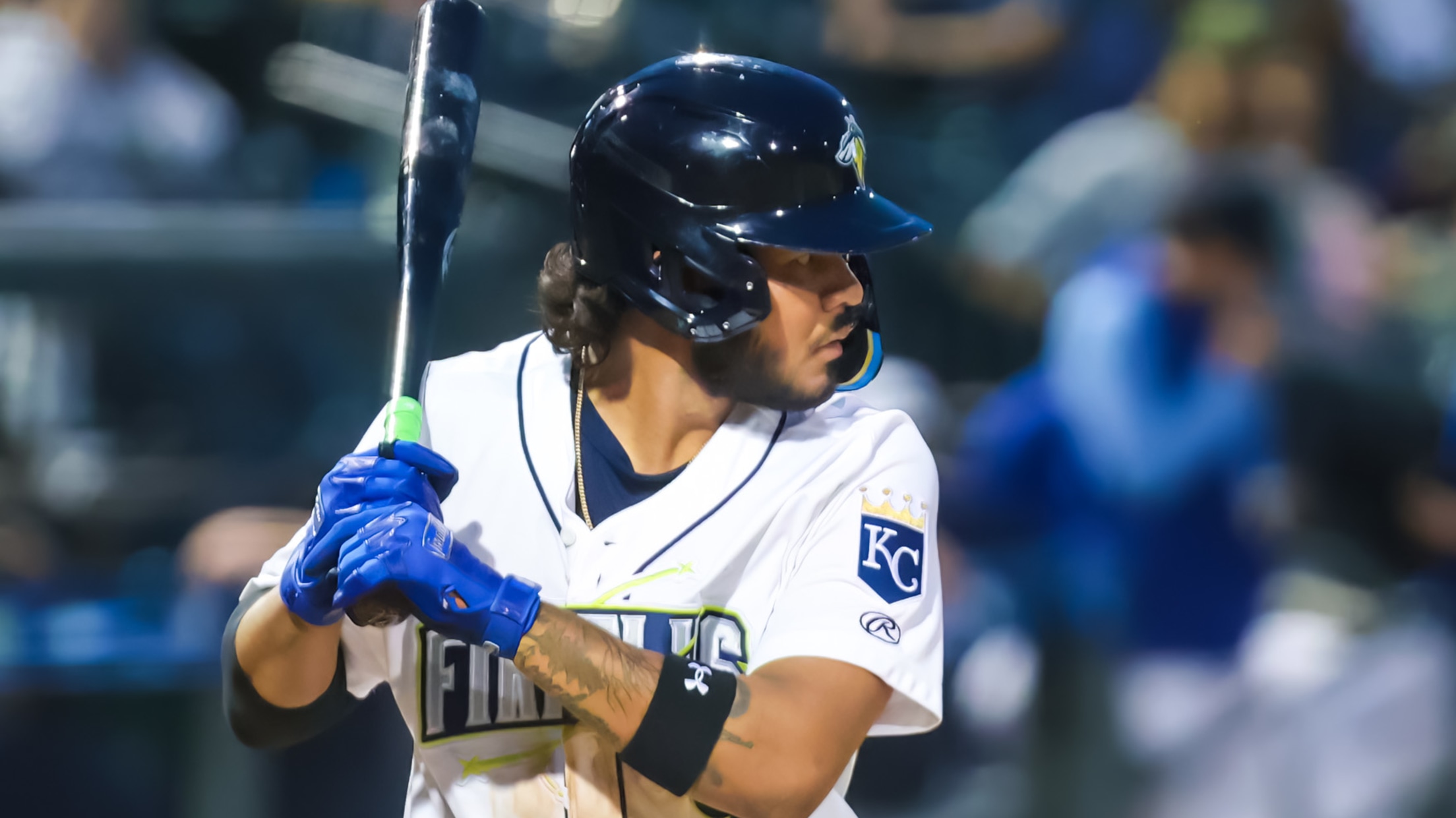 COLUMBIA, SC – The Fireflies tied the game late, with a solo homer from Omar Hernandez, but couldn't complete the rally as they lost their fifth-straight, 10-9 in 10 innings to the Down East Wood Ducks Saturday night at Grainger Stadium. After spinning through 2.1 scoreless innings, Ben Sears came
COLUMBIA, SC – The Fireflies tied the game late, with a solo homer from Omar Hernandez, but couldn't complete the rally as they lost their fifth-straight, 10-9 in 10 innings to the Down East Wood Ducks Saturday night at Grainger Stadium.
After spinning through 2.1 scoreless innings, Ben Sears came back out for the bottom of the 10th, trying to protect a two-run lead. He started the frame punching out Tommy Specht, before allowing back-to-back hits, a single to Danyer Cueva that placed runners on the corners and then a double from Yosy Galan that tied the game. Galan moved to third on a ground out from Gleider Figuereo and Cam Cauley won the game with a walk-off single into right field.
The Fireflies tallied four errors in the game and surrendered five, unearned runs as they lost the one-run game to Down East.
In the top of the 10th, Columbia came out roaring. Brett Squires was hit by a pitch to put runners at first and second with no one out. Daniel Vazquez bunted to move both into scoring position. Then a Luis Ramirez wild pitch scored Lizandro Rodriguez, the placed runner and Squires came around on a balk, granting Columbia a 9-7 lead.
Columbia trailed by one with two outs in the top of the ninth when Omar Hernandez came to the plate and smoked his first homer of the season over the left field fence, tying the game and forcing extra innings.
Chazz Martinez came out in the seventh and the ball got kicked around the infield. Columbia let three errors through, plating four, unearned runs, allowing Down East to take a 7-6 lead. Martinez recorded two outs before handing the ball to Ben Sears who closed out the inning with the bases loaded.
The Fireflies offense ignited in the top of the fourth inning. Omar Hernandez and Lizandro Rodriguez drew walks to start off the frame. Erick Peña got the inning started with a bases loaded single to put the Fireflies in front 1-0. Next, Roger Leyton launched Columbia's second grand slam of the season to make the lead 5-0 at the end of the frame.
David Sandlin would receive the no-decision after spinning his first quality start of the season. The righty fanned 10 in six innings while allowing only three runs.
Columbia closes out their series with the Down East Wood Ducks tomorrow afternoon at Grainger Stadium at 1 pm. RHP Mauricio Veliz (0-2, 4.50 ERA) gets the nod for Columbia and RHP D.J. McCarty (1-1, 1.54 ERA) counters for the Wood Ducks.
The Fireflies will return home to Segra Park June 6 to welcome the Salem Red Sox to town. The Fireflies will host RiverBanks Zoo and Garden Night with a Carter Jensen Lion Bobblehead Giveaway presented by Safe Federal Credit Union Friday, June 9. Tickets are still available at FirefliesTickets.com.