Steal Home Seals Deal in 4-3 Win
Fireflies snap skid, come home Tuesday in first place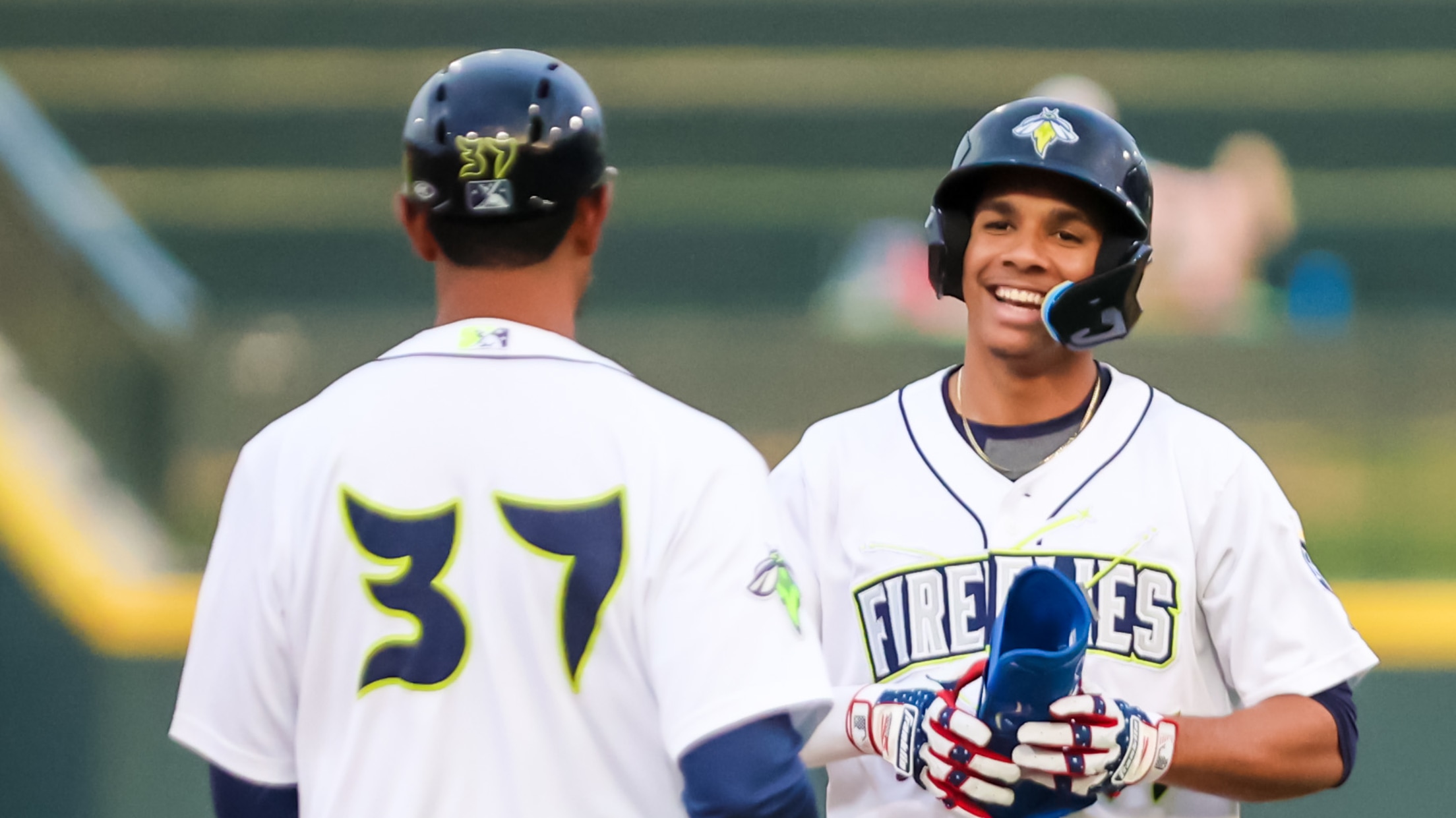 COLUMBIA, SC – The Firelies snapped their skid, sealing the deal with a Lizandro Rodriguez steal home to win 4-3 over the Down East Wood Ducks Sunday at Grainger Stadium. Brett Squires came up in a big situation again and came through for Columbia. In the top of the eighth
COLUMBIA, SC – The Firelies snapped their skid, sealing the deal with a Lizandro Rodriguez steal home to win 4-3 over the Down East Wood Ducks Sunday at Grainger Stadium.
Brett Squires came up in a big situation again and came through for Columbia. In the top of the eighth with runners at first and second, Squires singled to left to drive in Jean Ramirez and give Columbia their first lead of the game, 3-2. Later, with no one holding Lizandro Rodriguez on third, Columbia's second baseman stole home off Kai Wynyard, giving Columbia a valuable run of insurance.
In the home half of the eighth, Eduardo Herrera (W, 4-0) served a solo homer to Gleider Figuereo. It was the only run Herrera allowed in a pair of innings where he allowed just one hit and struck out a pair.
Cooper McKeehan (S, 6) closed out the game with a scoreless ninth to seal the deal for Columbia and keep the team in first-place through the start of their next series at Segra Park.
The Fireflies bats wouldn't go down without a fight today though. After DJ McCarty didn't allow a hit in the first five frames, Jean Ramirez and Roger Leyton were able to slap a pair of one out singles in the sixth off the bullpen to set the table for Brett Squires. Columbia's first baseman pulled a single to right to plate Ramirez and Leyton and tie the game 2-2 heading into the final third of the tilt.
Mauricio Veliz was able to scatter hits in the first few innings, but in the fourth inning, he loaded the bases off three-consecutive singles. After striking out Jesus Moreno for the second out of the frame, Yeison Morribel lined a base knock to right to score Gleider Figuereo and Griffen Cheney to push Down East in front 2-0.
Following the off day, the Fireflies return home to Segra Park for a 7:05 pm tilt with the Salem Red Sox. RHP Steve Zobac (1-0, 1.80 ERA) gets the nod for Columbia and Salem has yet to name their starters for the series.
The Fireflies will return home to Segra Park June 6 to welcome the Salem Red Sox to town. The Fireflies will host RiverBanks Zoo and Garden Night with a Carter Jensen Lion Bobblehead Giveaway presented by Safe Federal Credit Union Friday, June 9. Tickets are still available at FirefliesTickets.com.