Five-Run Second Lifts Fireflies to Victory
Fireflies remain in first after 7-1 win to open series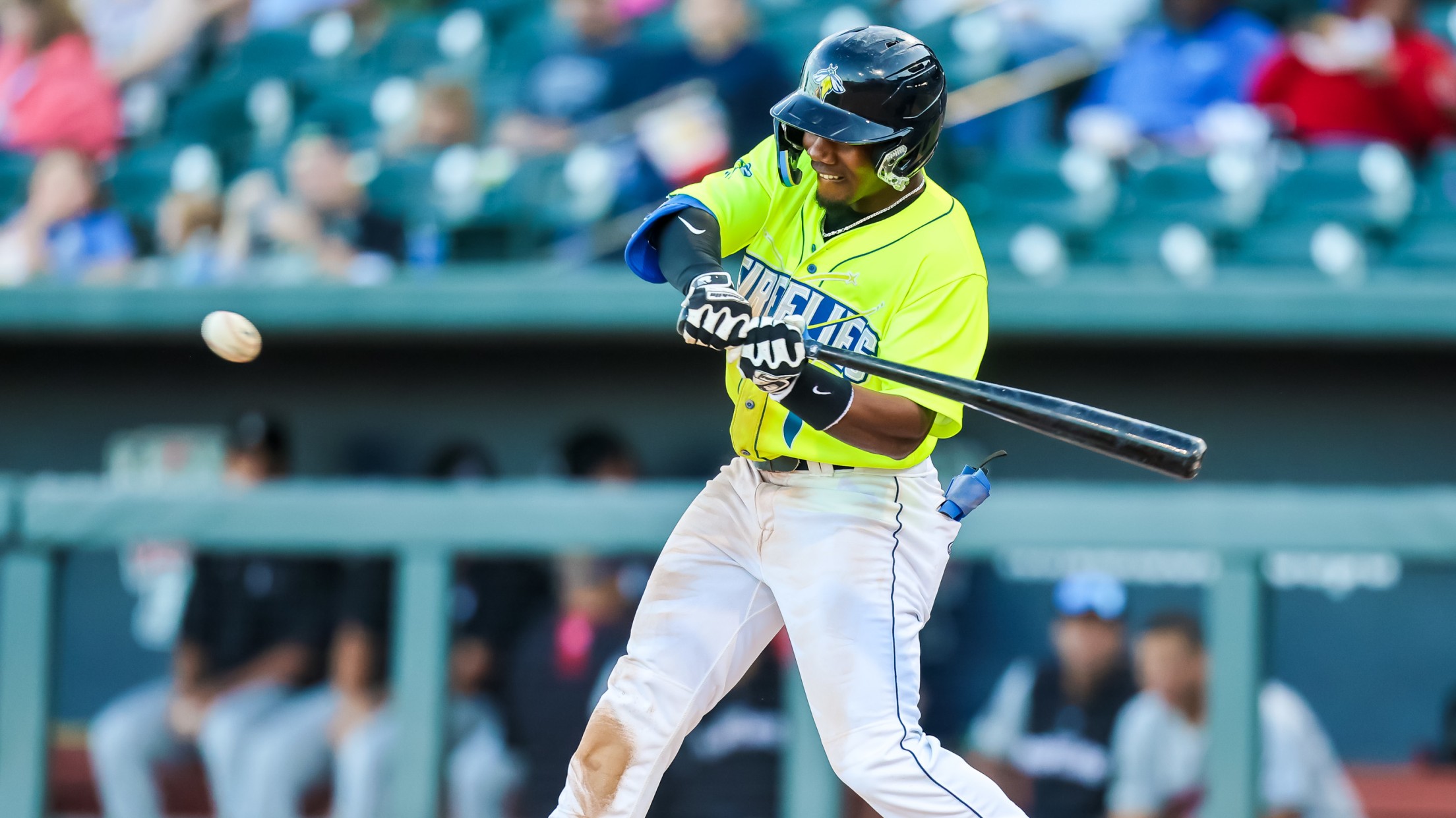 COLUMBIA, SC – The Fireflies rallied behind a five-run second, headlined by two RBI hits from Omar Hernandez and Omar Florentino, as they beat the Salem Red Sox 7-1 Tuesday night at Segra Park. The Fireflies hung a five-spot on the Red Sox to claim the lead in the bottom
COLUMBIA, SC – The Fireflies rallied behind a five-run second, headlined by two RBI hits from Omar Hernandez and Omar Florentino, as they beat the Salem Red Sox 7-1 Tuesday night at Segra Park.
The Fireflies hung a five-spot on the Red Sox to claim the lead in the bottom of the second. Brett Squires drew a lead-off six-pitch walk to set the table. Next, Daniel Vazquez blooped a single to right field and Erick Peña was hit by a pitch to load the bases. Roger Leyton tied the game with a sacrifice fly to right that plated Squires and then the Fireflies were off to the races.
Omar Florentino hit a two out triple that scored Vazquez and Peña, giving the Fireflies their first lead of the game 3-1. After a Jean Ramirez walk, this time it was Omar Hernandez's time to clear the bases. Columbia's backstop hit a gapper to left-center to score Florentino and Ramirez to put the Fireflies in front 5-1.
Starter Steven Zobac worked a career-high 4.2 innings, fanning three hitters while only allowing one run before he handed the ball to the bullpen. Chase Wallace was the first arm out of the pen and the righty fanned three of the four batters he faced. Wallace has now spun 4.2 scoreless innings on the season.
Columbia added a pair of runs in the seventh inning. Dionmy Salon led the frame off with a double, Omar Florentino walked and then Jean Ramirez bunted and reached on a fielding error from pitcher Nathaniel Cruz to set the table. Salon came home on a wild pitch to stretch Columbia's lead to 6-1. Florentino was able to score the Fireflies final run as Lizandro Rodriguez grounded out to third to put the Fireflies up by half a dozen.
Columbia continues their series with the Salem Red Sox tomorrow afternoon at 12:05 pm at Segra Park. RHP Ben Kudrna (4-3, 3.73 ERA) gets the nod for Columbia and Salem counters with RHP Elmer Rodriguez-Cruz (4-1, 2.16 ERA).
Join us on your lunch break tomorrow at Segra Park as the Fireflies are playing a day game vs the Salem Red Sox kicking off at 12:05 pm. The Fireflies will be having their Whiteclaw Wednesday specials where fans can purchase 16 oz cans of Whiteclaw Seltzer for just $5. Tickets are available at FirefliesTickets.com.