Fireflies Drop Back-and-Forth Contest 5-4
Series is even heading to game three Thursday at 7:05 pm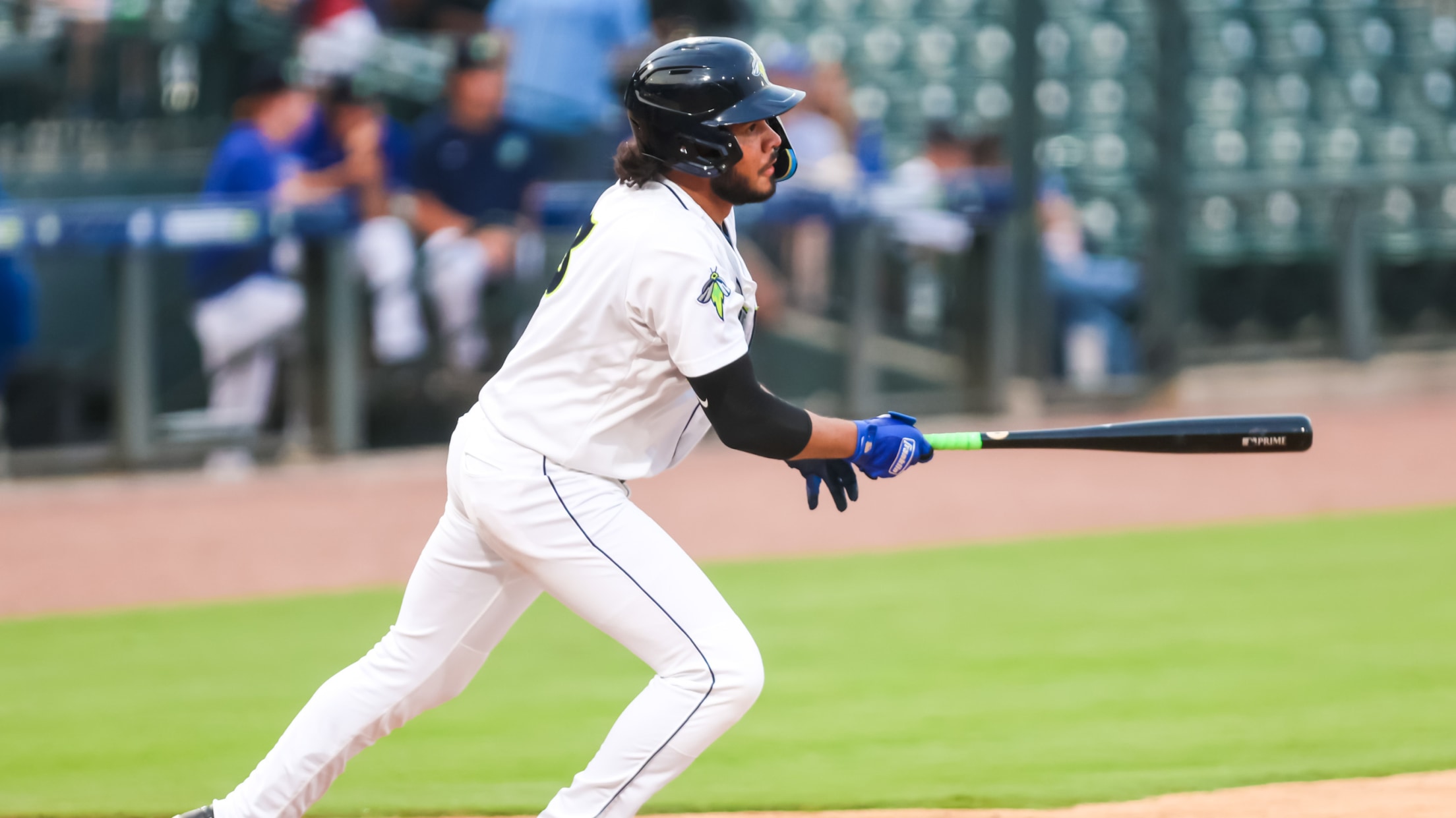 COLUMBIA, SC – The Fireflies lost 5-4 to the Salem Red Sox in a back-and-forth contest Wednesday afternoon at Segra Park. Salem jumped ahead one final time in the top of the sixth. Claudio Simon grounded out, scoring Juan Chacon from third to give the Sox a 4-3 lead. A
COLUMBIA, SC – The Fireflies lost 5-4 to the Salem Red Sox in a back-and-forth contest Wednesday afternoon at Segra Park.
Salem jumped ahead one final time in the top of the sixth. Claudio Simon grounded out, scoring Juan Chacon from third to give the Sox a 4-3 lead. A Lyonell James sacrifice fly in te seventh provided all the insurance Salem needed, bringing home Jhostynxon Garcia to push Salem's lead to 5-3.
In the home half of the inning, Roger Leyton came up with his second RBI single of the game, plating Brett Squires and bringing Columbia within a run.
The Red Sox jumped ahead with a three-run fourth inning. Cutter Coffee tied the game with a solo homer, his first of the season, before Yorberto Mejicano and Juan Montero RBI singles gave Salem a 3-1 edge.
The Fireflies night wasn't over though. Roger Leyton drilled an RBI base knock up the middle to score Dionmy Salon and bring the Fireflies within a run in the home half of the fourth. Then Daniel Vazquez and Leyton executed a double steal that scored Vazquez and tied the game 3-3 before the conclusion of the inning.
Jean Ramirez got the scoring started in the bottom of the first. Columbia's left fielder bunted for a single and then on an errant throw from third baseman Cutter Coffee, Ramirez advanced to third base. He came home as Lizandro Rodriguez bounced into a double play to give the Fireflies their first lead of the game.
The Fireflies continue their series with the Salem Red Sox tomorrow night at Segra Park at 7:05 pm. RHP Shane Panzini (1-3, 3.05 ERA) toes the rubber for Columbia and Salem counters with RHP Bradley Blalock (0-0, 2.25 ERA).
Tomorrow is the Fireflies' third-annual Pride Night. Join the Fireflies for a fun, inclusive night where anyone can feel welcome at Segra Park. We'll also be having our Budweiser Thirsty Thursday specials, where fans can enjoy $1 fountain sodas, $2 domestic draft beers and $3 craft draft beers and cocktails. Tickets are available at FirefliesTickets.com.