Fireflies Glow Past GreenJackets in Extras
Columbia scores three in the tenth to win 5-4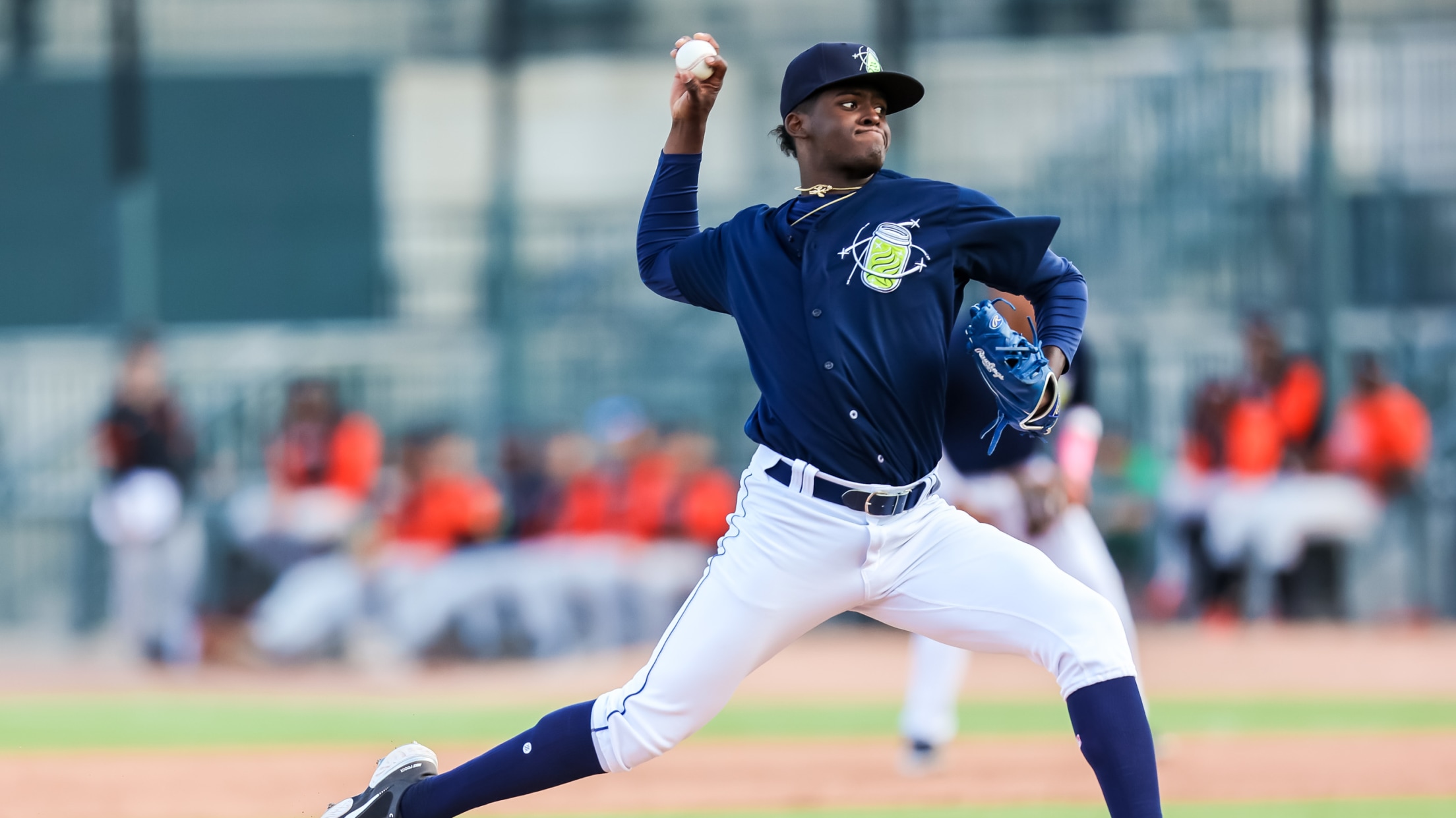 COLUMBIA, SC – The Fireflies utilized a three-run tenth to step over the Augusta GreenJackets 5-4 Friday night at SRP Park. Columbia bursted out in extras. After two bunts that led to errors loaded the bases for the Fireflies, Carter Jensen drew a walk to break the stalemate. Next, Gary
COLUMBIA, SC – The Fireflies utilized a three-run tenth to step over the Augusta GreenJackets 5-4 Friday night at SRP Park.
Columbia bursted out in extras. After two bunts that led to errors loaded the bases for the Fireflies, Carter Jensen drew a walk to break the stalemate. Next, Gary Camarillo punched a single through the right side that scored Jean Ramirez and River Town to put the visiting team up 5-2.
The only reliever Columbia needed to utilize was Delvin Capellan (W, 2-2) who worked four innings out of the pen. He didn't allow a run through his first three innings in relief and allowed a pair of runs, only one of which was earned in the 10th.
Luinder Avila was absolutely incredible despite getting a no-decision. Columbia's starter worked his second-consecutive quality start, the only two quality starts for the Fireflies pitching staff this year, while allowing only a single hit and two, unearned runs. The righty fanned a season-high nine batters to give the Fireflies bats a chance to get hot.
The Fireflies scratched the scoreboard first. Carter Jensen drew a two-out walk before Gary Camarillo struck out and reached on a wild pitch to set the table for the red-hot Enrique Valdez. Columbia's third baseman smoked a double to right to score Jensen and put Columbia in front 1-0 before Augusta could hit for the first time.
Valdez finished the night 3-5, giving him seven hits in the last two nights. He has recorded multiple hits in each of his last four games.
In the sixth, it was Valdez who came through again, singling to left to score River Town to push Columbia's lead to 2-0.
Augusta's two runs came in the home half of the sixth. After a pop out to shallow left stranded runners on second and third, Carter Jensen picked up the live ball with his mask which acted as a ball out of play, thus scoring both runners to tie the game.
Columbia kicks off their weekend tomorrow night vs the Augusta GreenJackets at SRP Park at 6:05 pm. RHP Ben Kudrna (0-3, 1.96 ERA) gets the nod for Columbia while Augusta counters with RHP Luis Vargas (2-3, 4.23 ERA).
Independence Day is right around the corner! Have a blast at Segra Park the whole weekend with two of the largest fireworks displays in the history of Segra Park being blasted off! We'll start the weekend with Fireworks with the Phil, presented by Prisma Health July 2 and we'll keep the party going as the Fireflies take on the Myrtle Beach Pelicans July 4. Tickets are available at FirefliesTickets.com.