Travs Stun Hooks in Season Finale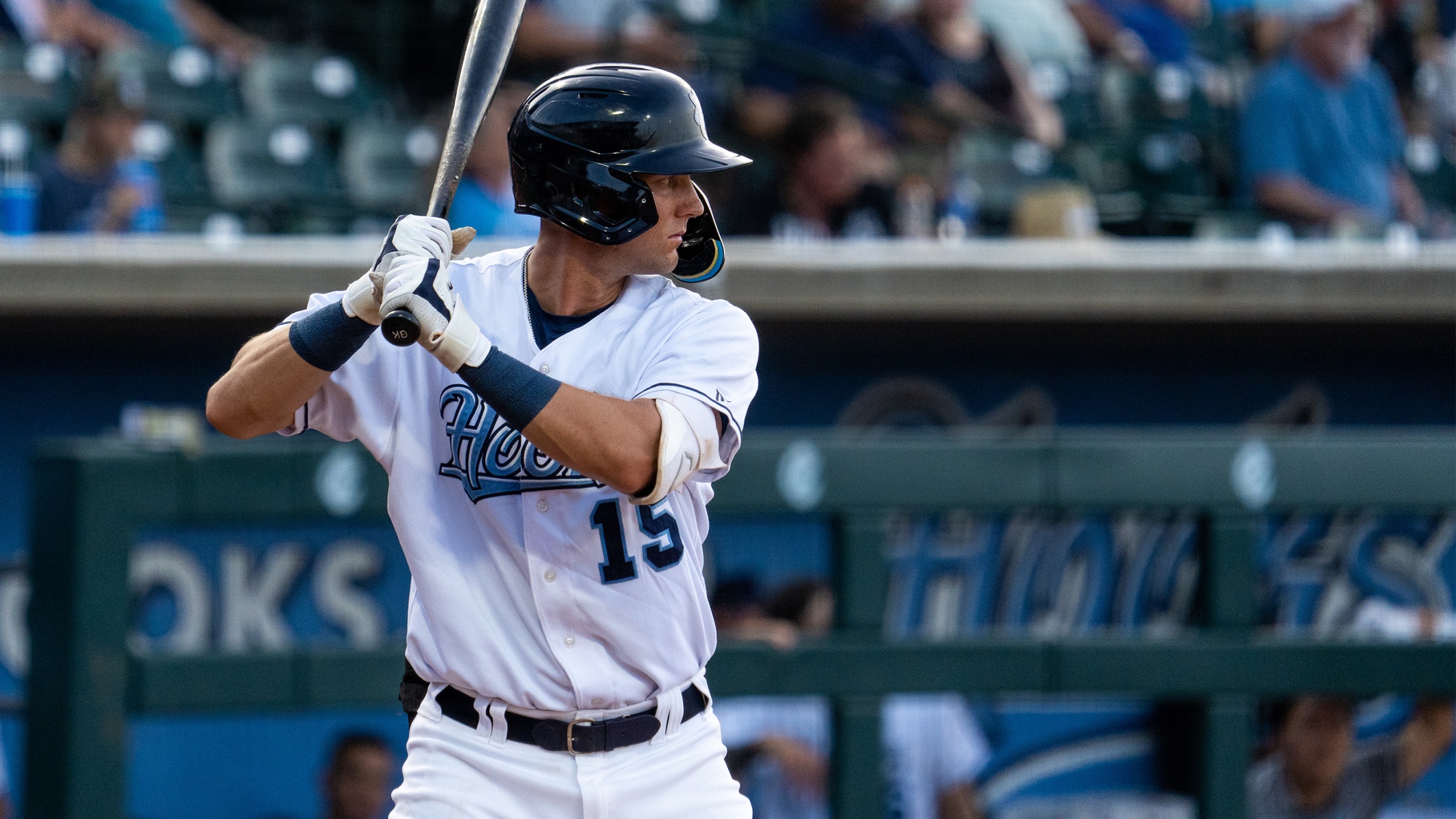 Box Score NORTH LITTLE ROCK, AR – Arkansas scored eight unanswered runs in the eighth and ninth Sunday afternoon to knock off Corpus Christi, 11-10, in the 2022 finale at Dickey-Stephens Park. The Travs won five of six in the set, including a pair of walk-off wins. Ross Adolph and
Miller Handcuffs Hooks, Travs Take Series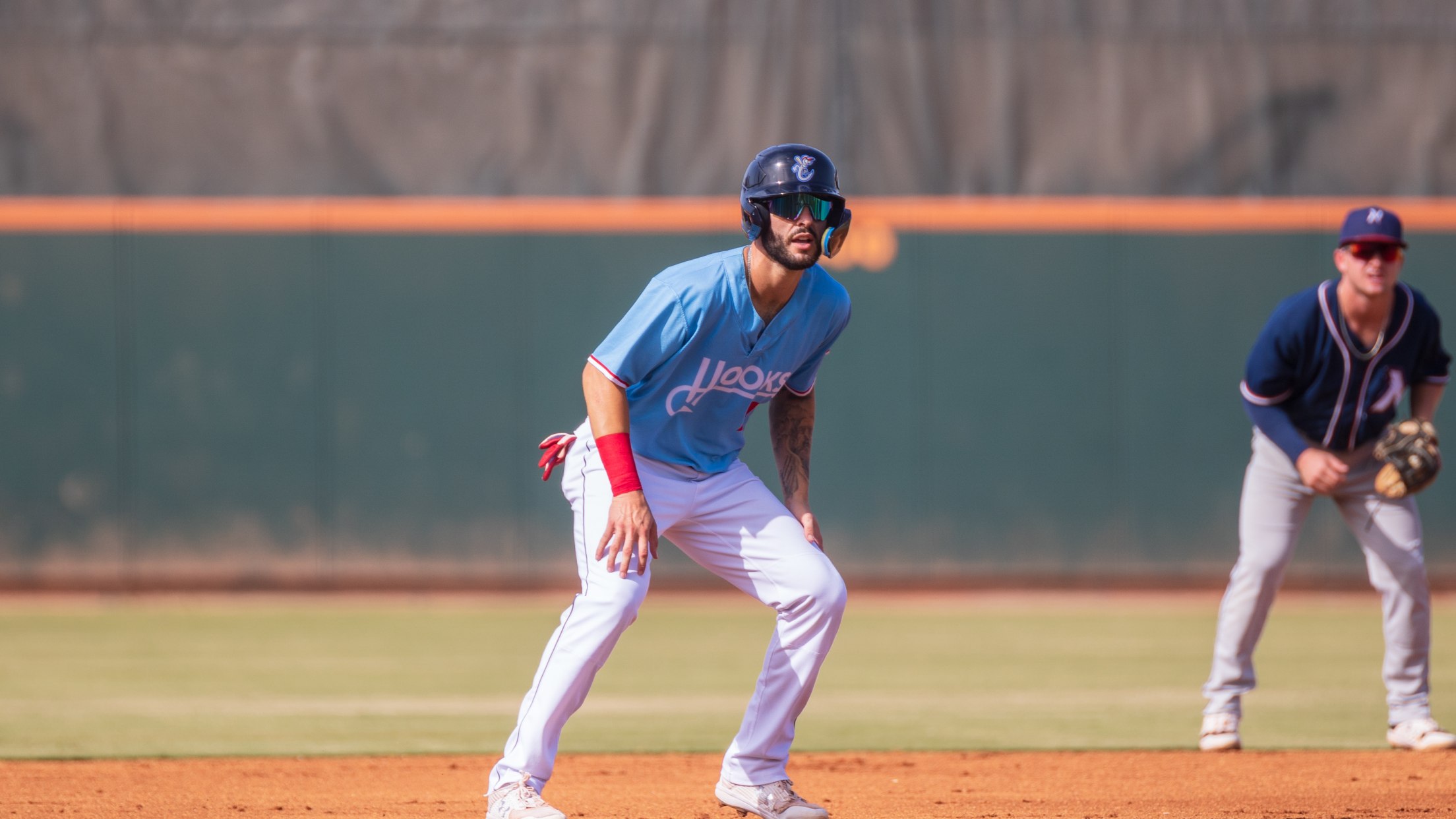 Box Score NORTH LITTLE ROCK, AR – Bryce Miller struck out 14 and carried a perfect game through five innings Saturday night as the Travelers beat the Hooks, 8-2, before 6,592 fans at Dickey-Stephens Park. Arkansas secured the series win by taking four of the first five games. The 2022
Bats Break Out, Bravo Slams Door for Friday Night Win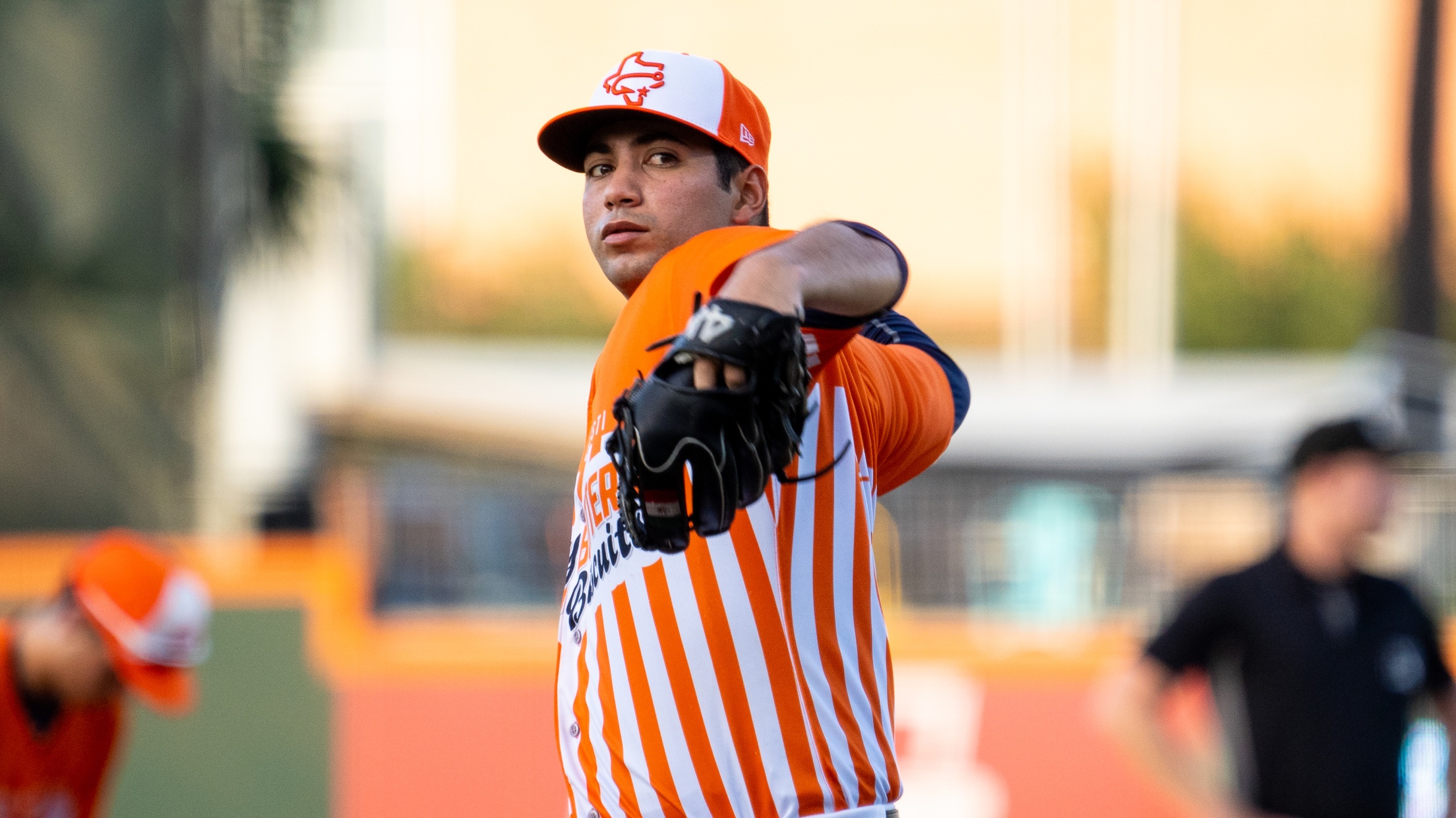 Box Score NORTH LITTLE ROCK, AR – Corpus Christi clubbed four home runs as part of an 11-hit attack while Jose Bravo delivered six innings of shutout relief as the Hooks upended Arkansas, 13-4, before 8,024 fans Friday night at Dickey-Stephens Park. C.J. Stubbs turned in his second multi-homer performance
Hooks Falter Late, Travs Comeback for 3-0 Series Lead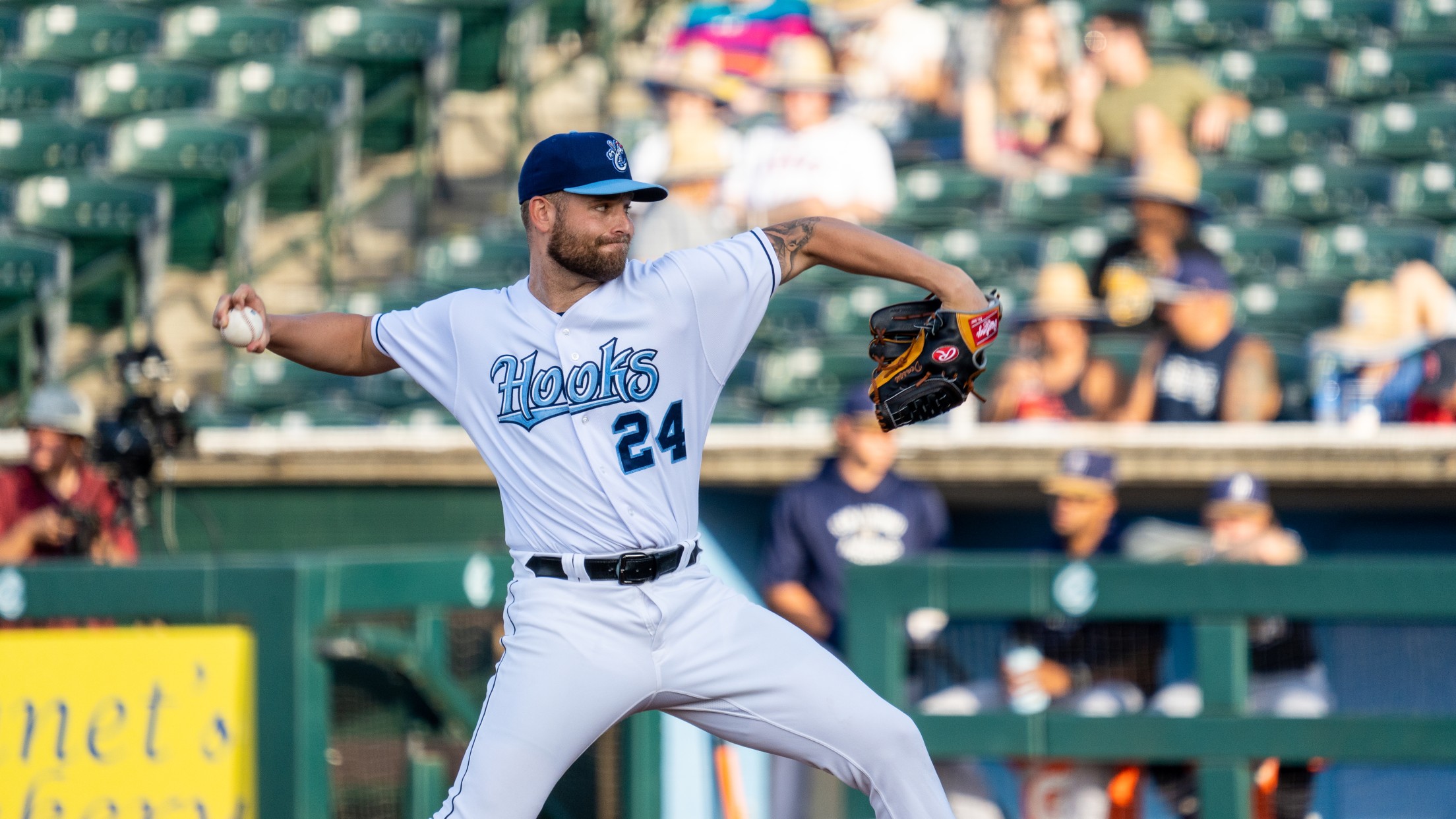 Box Score NORTH LITTLE ROCK, AR – The Travelers scored three times in the eighth inning to edge Corpus Christi, 5-3, Thursday night at Dickey Stephens Park. Arkansas, who employed a 10-inning win on Wednesday, have now used a pair of eighth-inning rallies for triumphs this week. The Hooks have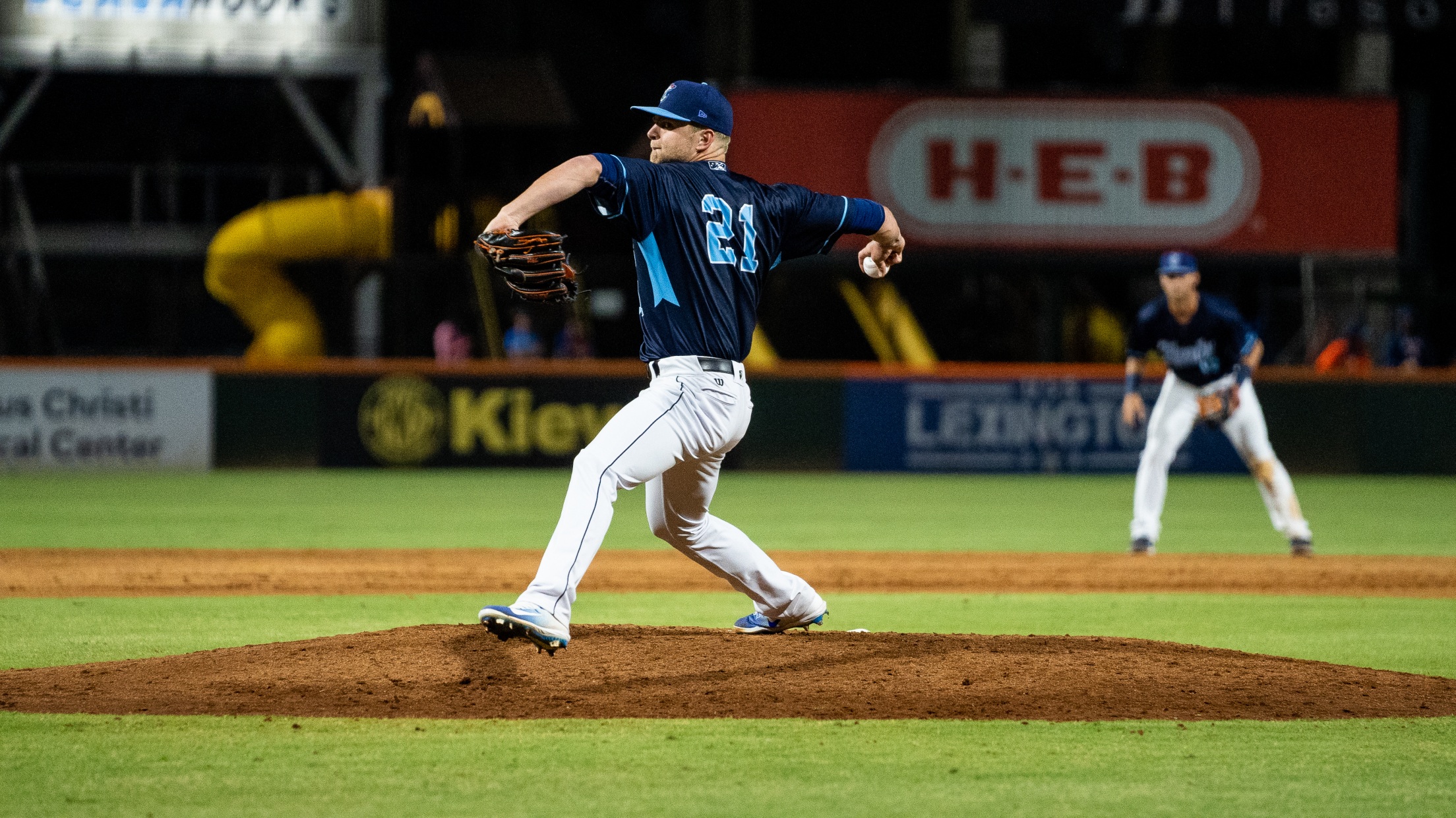 Box Score NORTH LITTLE ROCK – Zack DeLoach's lead-off RBI single in the 10th inning Wednesday night was the difference in a 3-2 Travs win over Corpus Christi at Dickey-Stephens Park. The Hooks rallied to tie the game with markers in the sixth and seventh. Bryan Arias turned in an
Travs Plate Five in Eighth, Win Opener
Box Score NORTH LITTLE ROCK, AR – Back-to-back home runs by Kaden Polcovich and Jose Caballero capped a five-run eighth inning as Arkansas rallied for a 6-2 win Tuesday night over Corpus Christi. The Hooks, who were held to three hits, received a strong start by Cesar Gomez who allowed
CC Movie Nights Return to Whataburger Field
FREE October showings presented by Reliant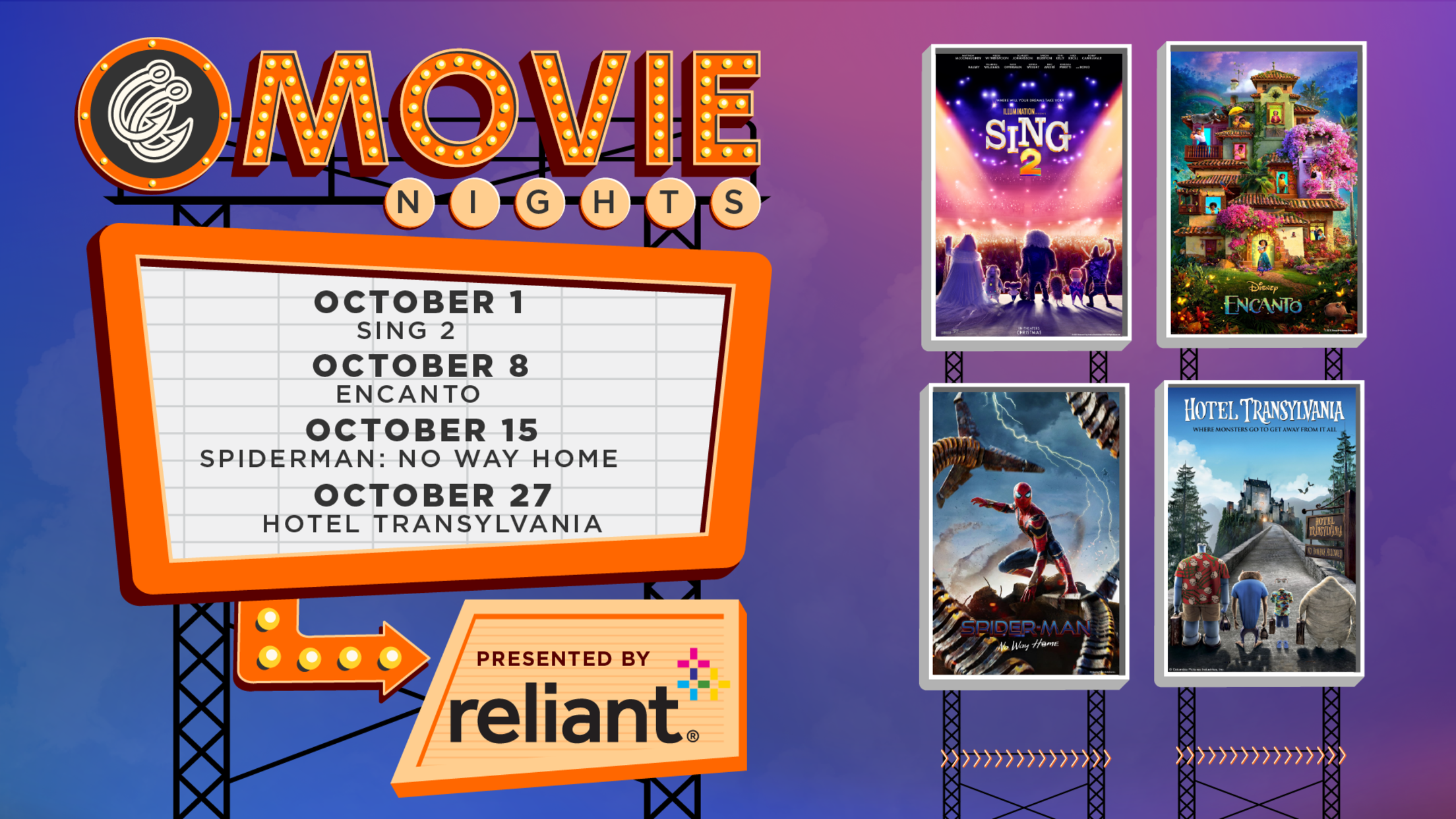 CORPUS CHRISTI – Returning for the third consecutive year, catch some of your favorite movies at Whataburger Field for FREE! CC Movie Nights, presented by Reliant Energy, are back on the big screen at Whataburger Field throughout the month of October with four blockbuster films on the docket. Up first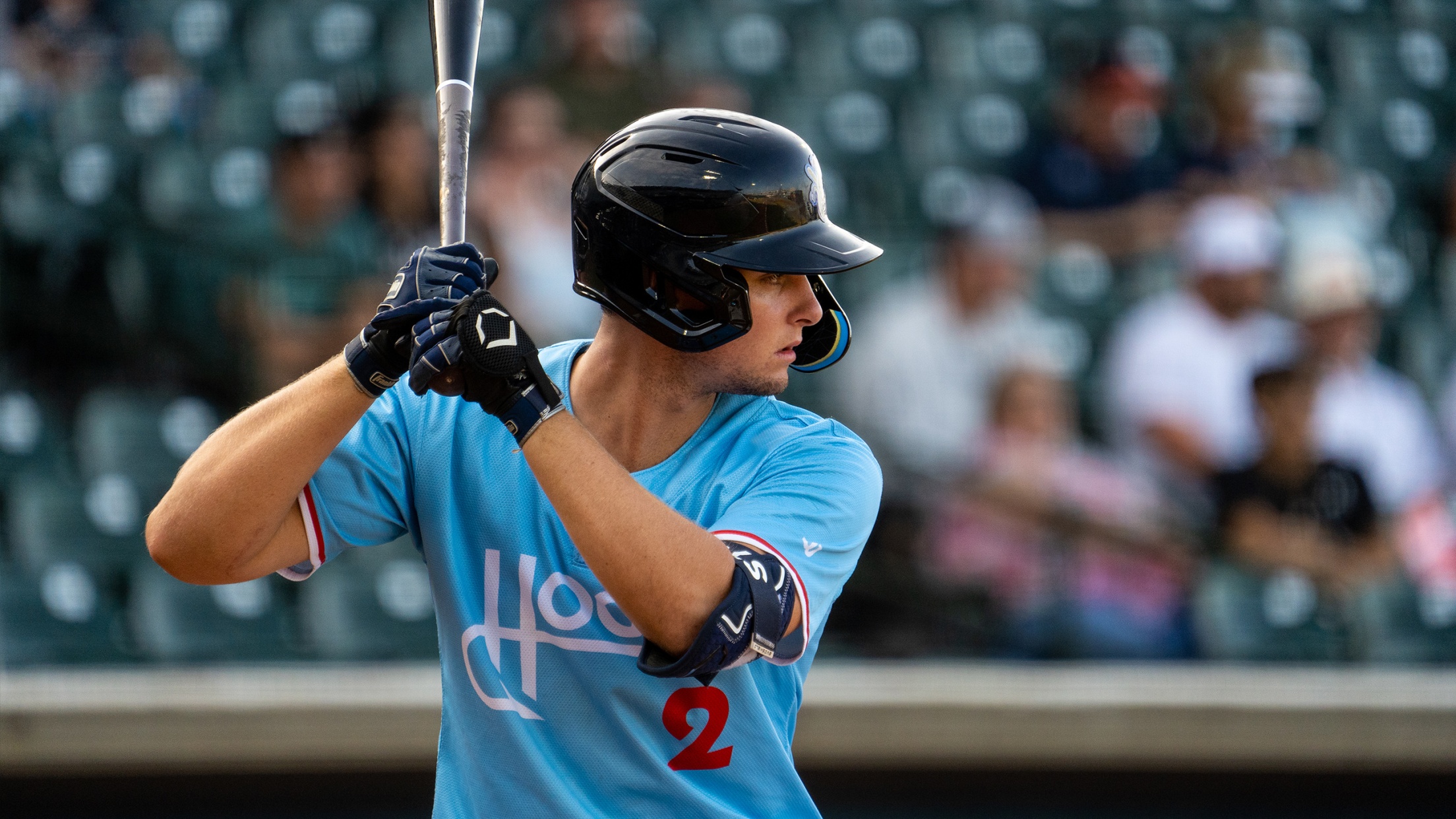 Box Score CORPUS CHRISTI – Midland spoiled the 2022 Whataburger Field finale by hitting four home runs to edge the Hooks, 7-6, Sunday afternoon before a paid crowd of 4,037. Corpus Christi had its three-game winning streak snapped and settled for a split of the series, in which five of
Arrighetti Paves Way For Third Consecutive Win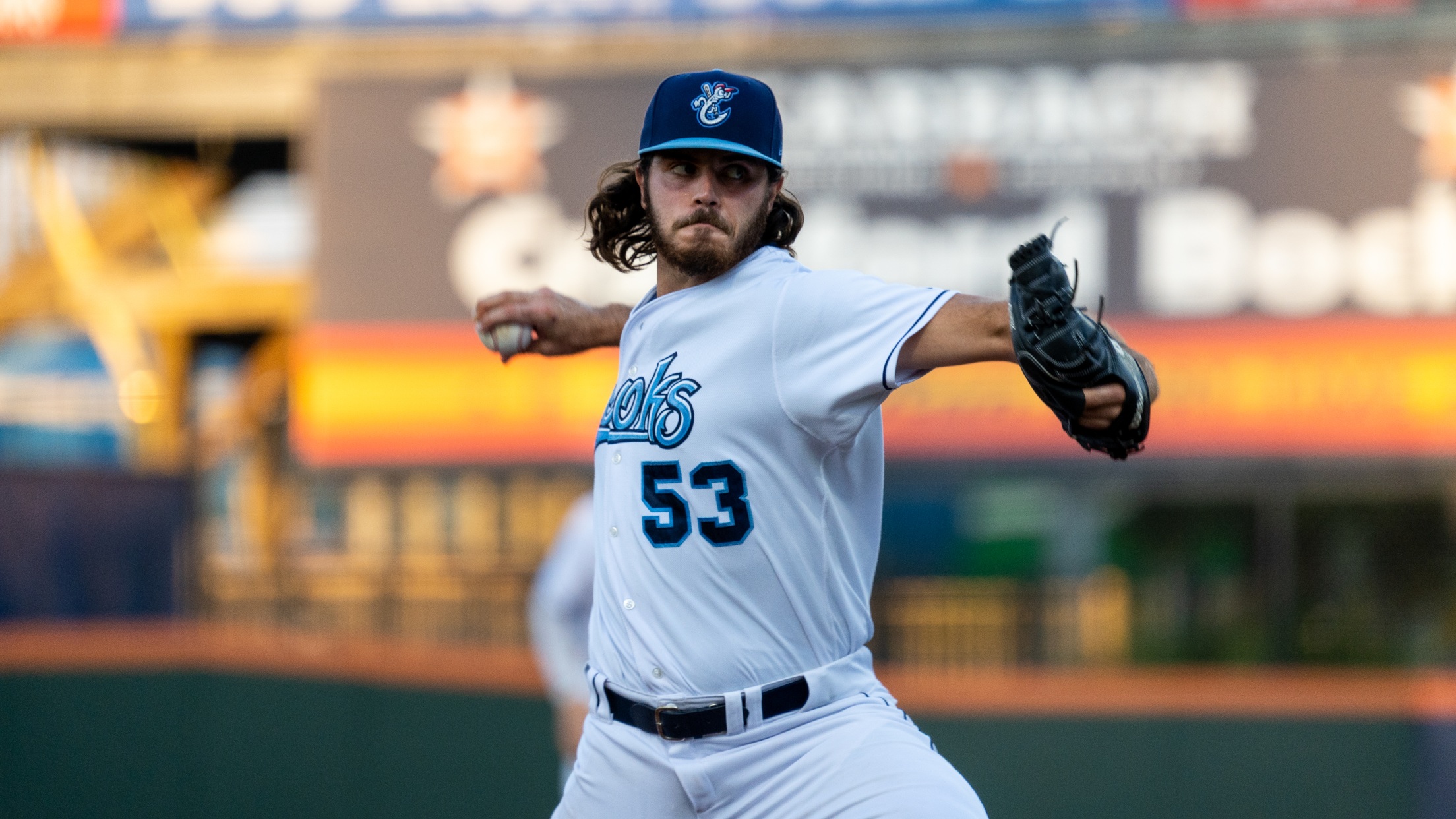 Box Score CORPUS CHRISTI – Spencer Arrighetti fired five shutout innings as the Hooks beat Midland, 5-1, before a Saturday night crowd of 5,288 at Whataburger Field. The Hooks have won 11 of their last 15 games. Arrighetti permitted three base runners, including one who reached via a strikeout and
Hooks Score Sixth in Seventh to Sweep Twin Bill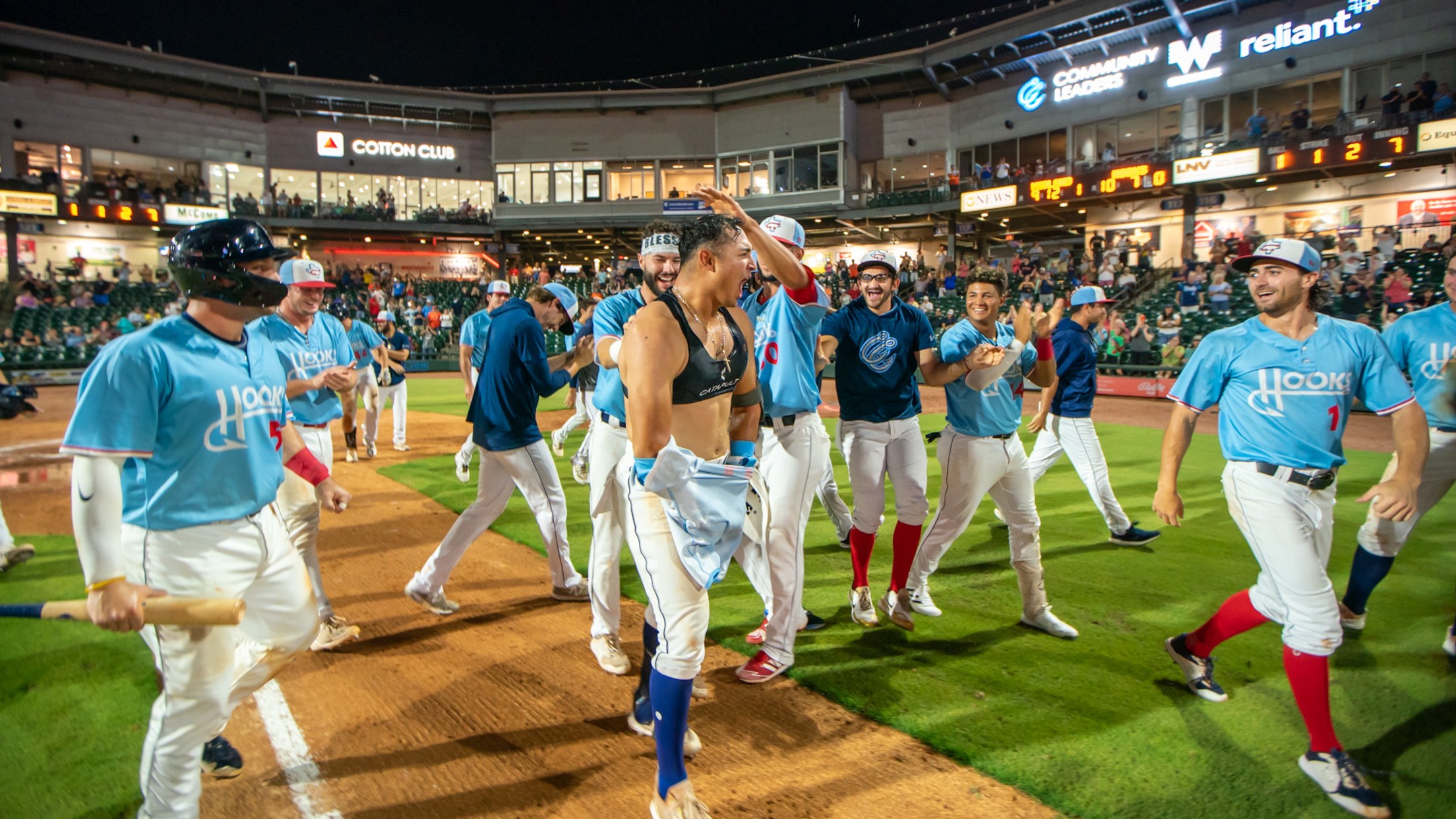 Game 1 Box Game 2 Box CORPUS CHRISTI – Bryan Arias finished Friday's doubleheader with a dramatic two-out, three-run home run in the seventh inning as the Hooks erased a six-run deficit with to win, 10-9, over the RockHounds before 4,623 fans at Whataburger Field. Corpus Christi also walked off
Hooks and Hounds Postponed Thursday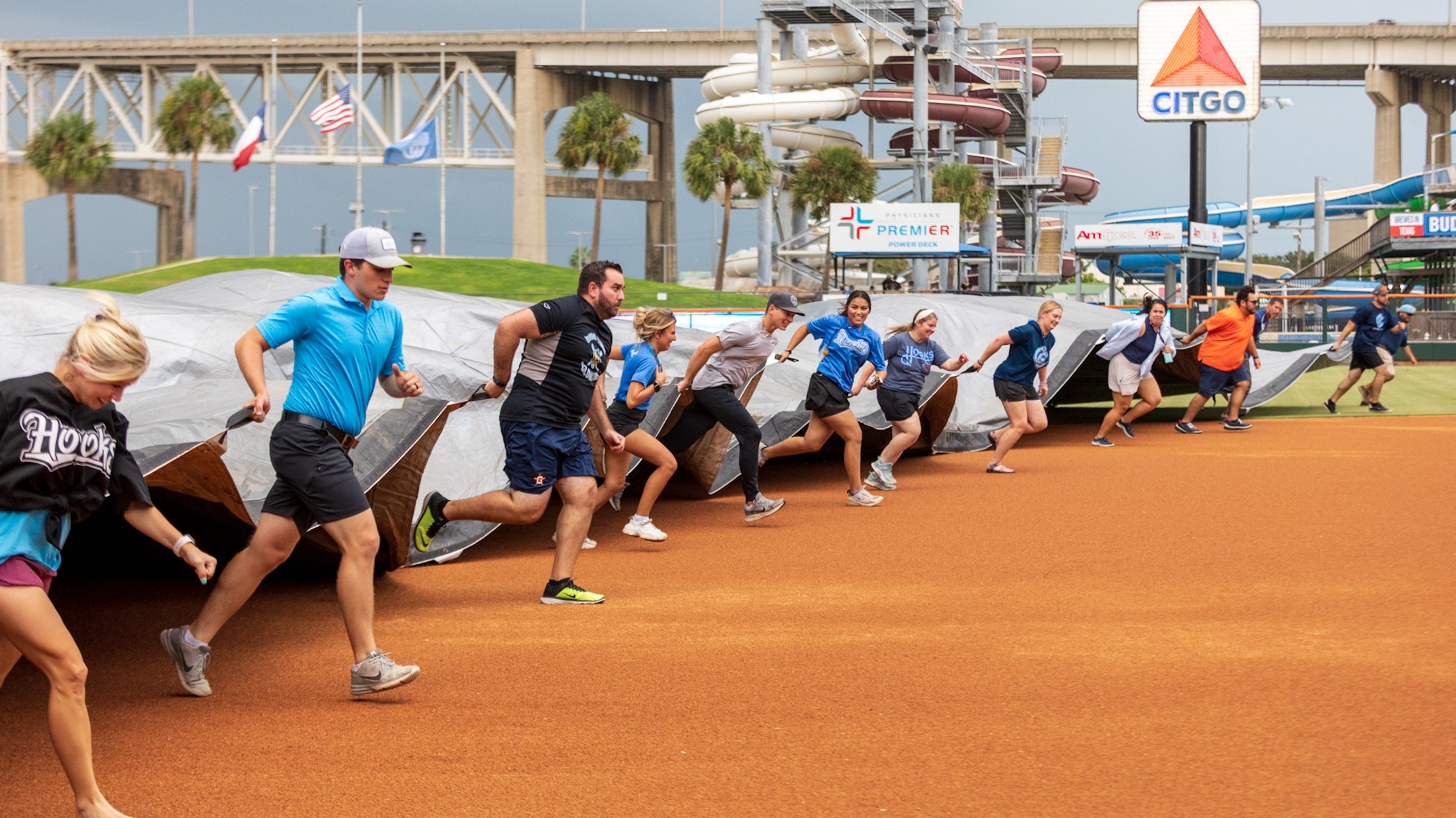 CORPUS CHRISTI - Thursday's Texas League contest between the Midland RockHounds and Corpus Christi Hooks has been postponed due to wet grounds at Whataburger Field. The game is scheduled to be made up as part of a doubleheader Friday, September 9, with both contests set for seven innings. Gates open
Hounds Sweep Doubleheader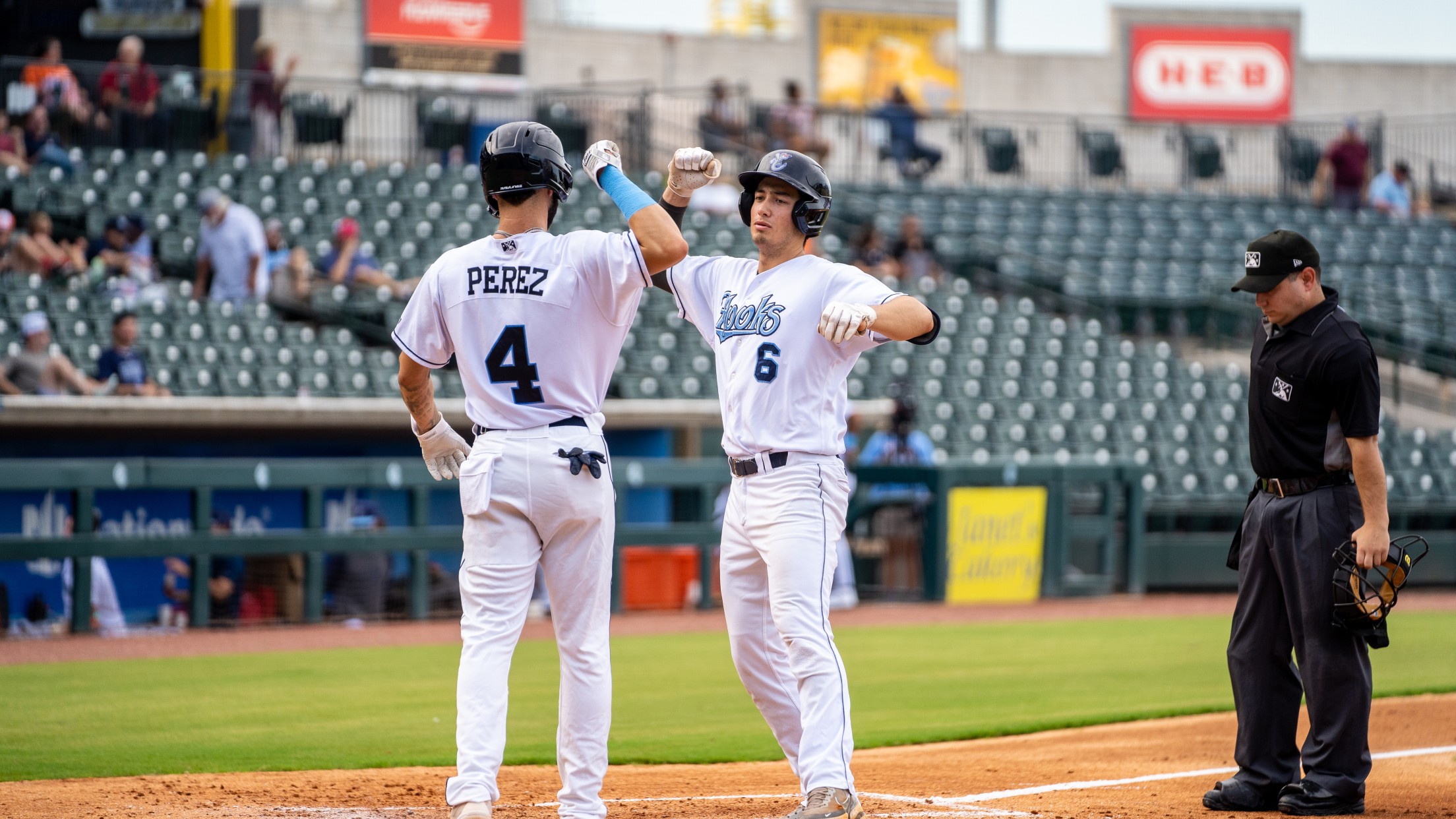 Game 1 Box Game 2 Box CORPUS CHRISTI – By scores of 4-3 and 8-7, Midland took both ends of Wednesday's doubleheader at Whataburger Field. The Hooks were 8-2 in a 10-game stretch before absorbing the pair of one-run setbacks. In Game 1, Shay Whitcomb put CC ahead, 2-1, on
Hooks and Hounds Postponed Tuesday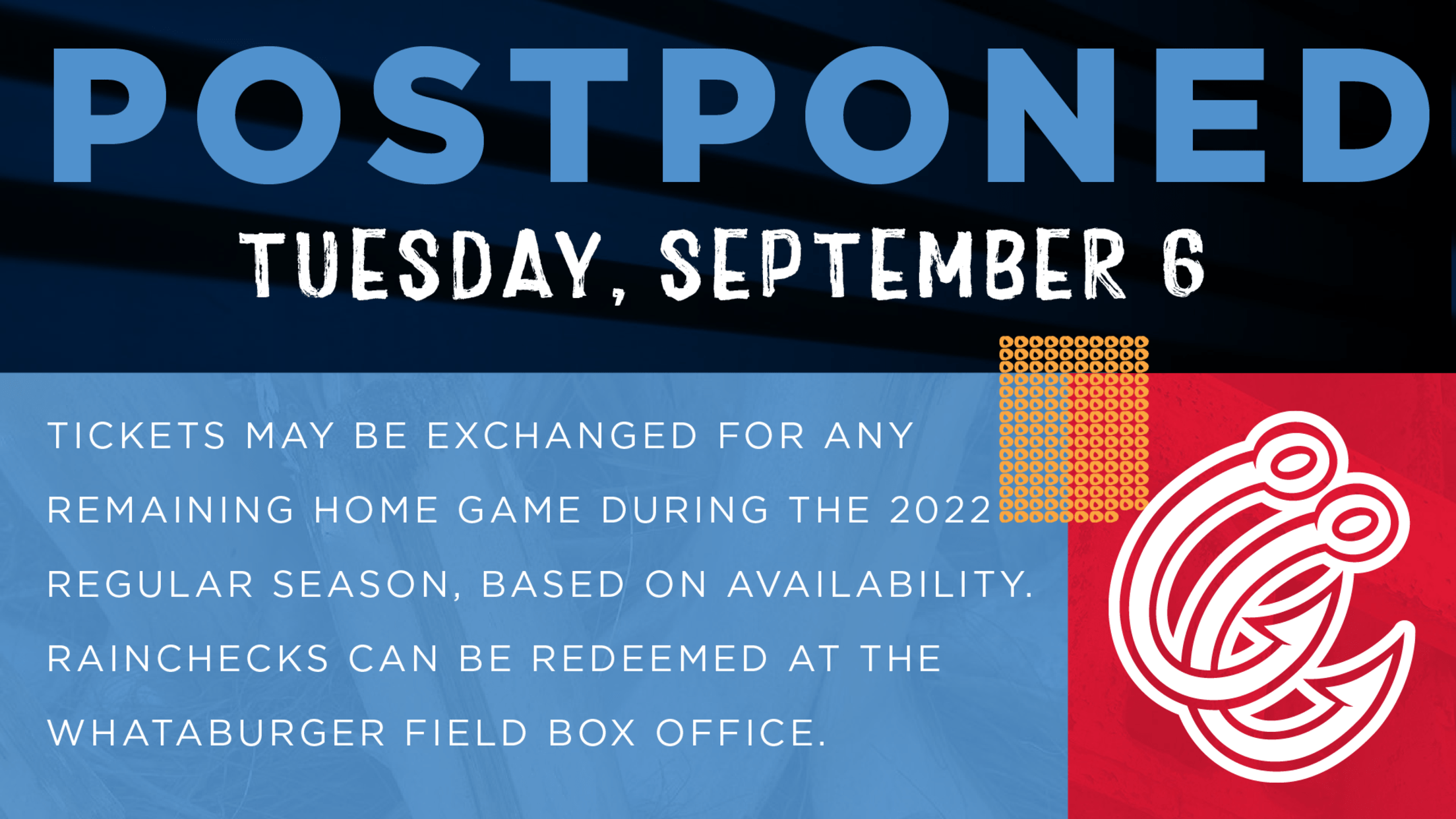 CORPUS CHRISTI - Tuesday's series opener between the Midland RockHounds and Corpus Christi Hooks has been postponed due to wet grounds at Whataburger Field. The game is scheduled to be made up as part of a doubleheader Wednesday, September 7, in which both contests will be seven innings. Gates open
Hooks Welcome RockHounds for Final Homestand
Final regular season homestand includes drink specials, fireworks & giveaways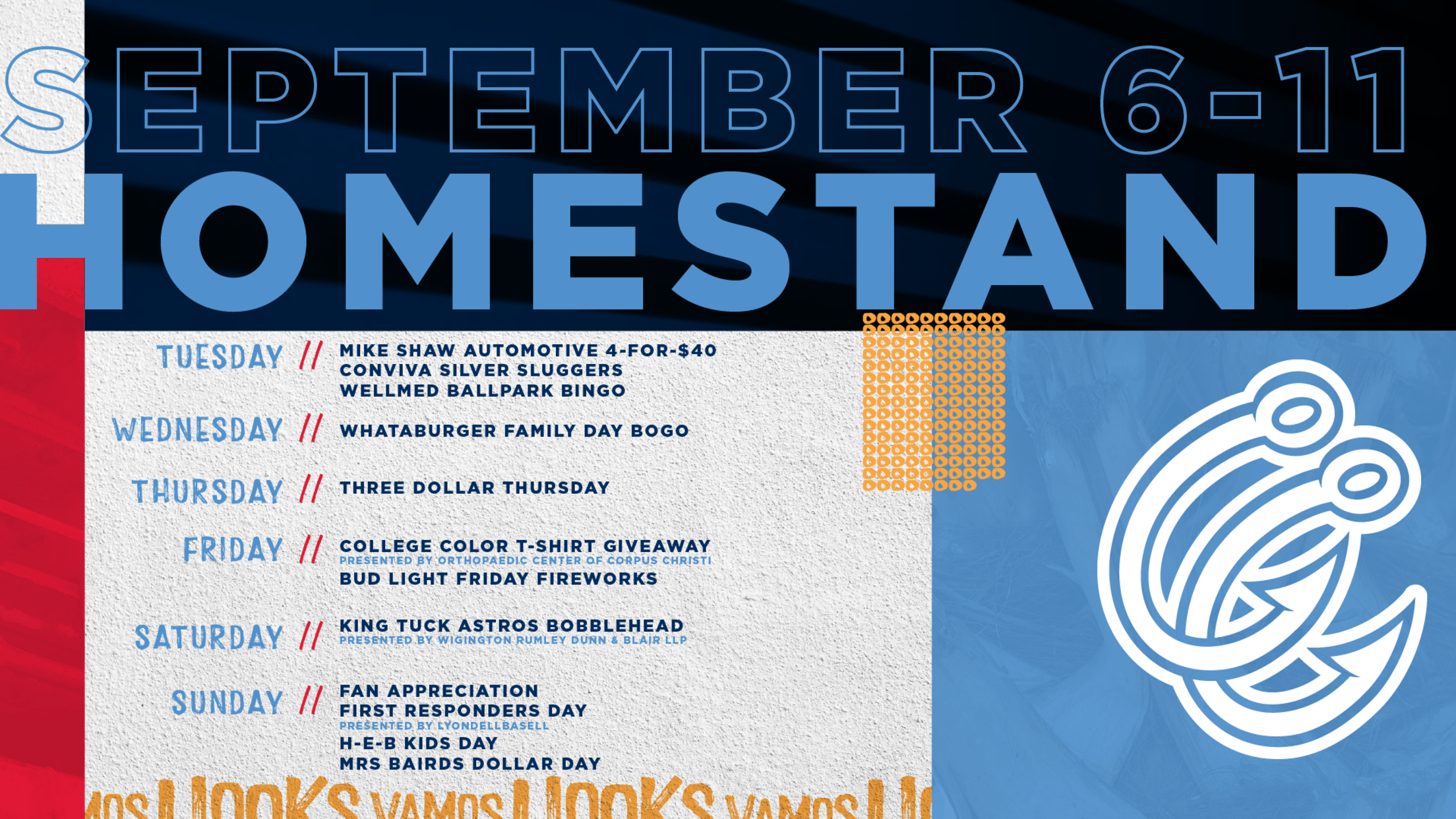 CORPUS CHRISTI – The Corpus Christi Hooks and Midland RockHounds, farm club of the Oakland Athletics, meet at Whataburger Field September 6-11 in the final homestand of the 2022 regular season. Corpus Christi enters the homestand winning seven of their last eight games. VIDEO:* What's On Deck September 6-11* All
CC Authors Five-Win Week with Sunday Split
Game 1 Box Score Game 2 Box Score SAN ANTONIO – The Hooks and Missions traded come-from-behind wins to split Sunday's twin bill before an announced crowd of 3,479 fans at Wolff Stadium. Corpus Christi ran it's season-best win streak to seven games with a 6-5 triumph in the opener.
Hooks & Missions Washed Out
SAN ANTONIO – Saturday's Texas League contest between Corpus Christi and San Antonio is postponed due to rain at Wolff Stadium. The game is scheduled to be made up as part of a Sunday doubleheader. The twin bill, consisting of two seven-inning games, is slated to begin at 5:05 PM.
Hooks Net Sixth Straight Win Via Shutout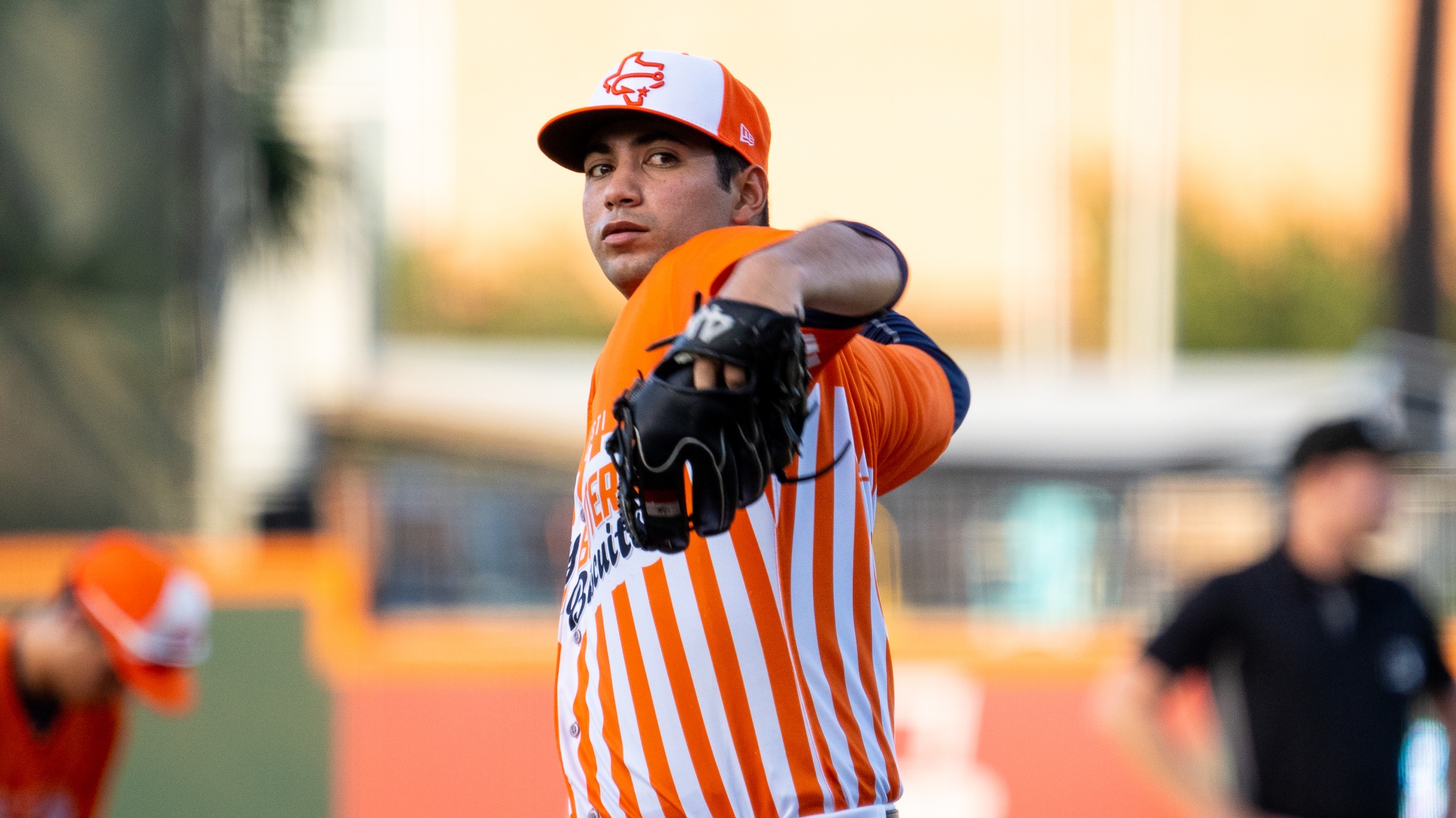 Box Score SAN ANTONIO – Fueled by a strong start by Jose Bravo and a five-run fifth inning, Corpus Christi cruised to an 8-0 win over the Missions Friday night at Wolff Stadium. The Hooks, who have matched their longest winning streak of the year at six games, secured a
Stubbs Homers Twice, Hooks Take First Three in SA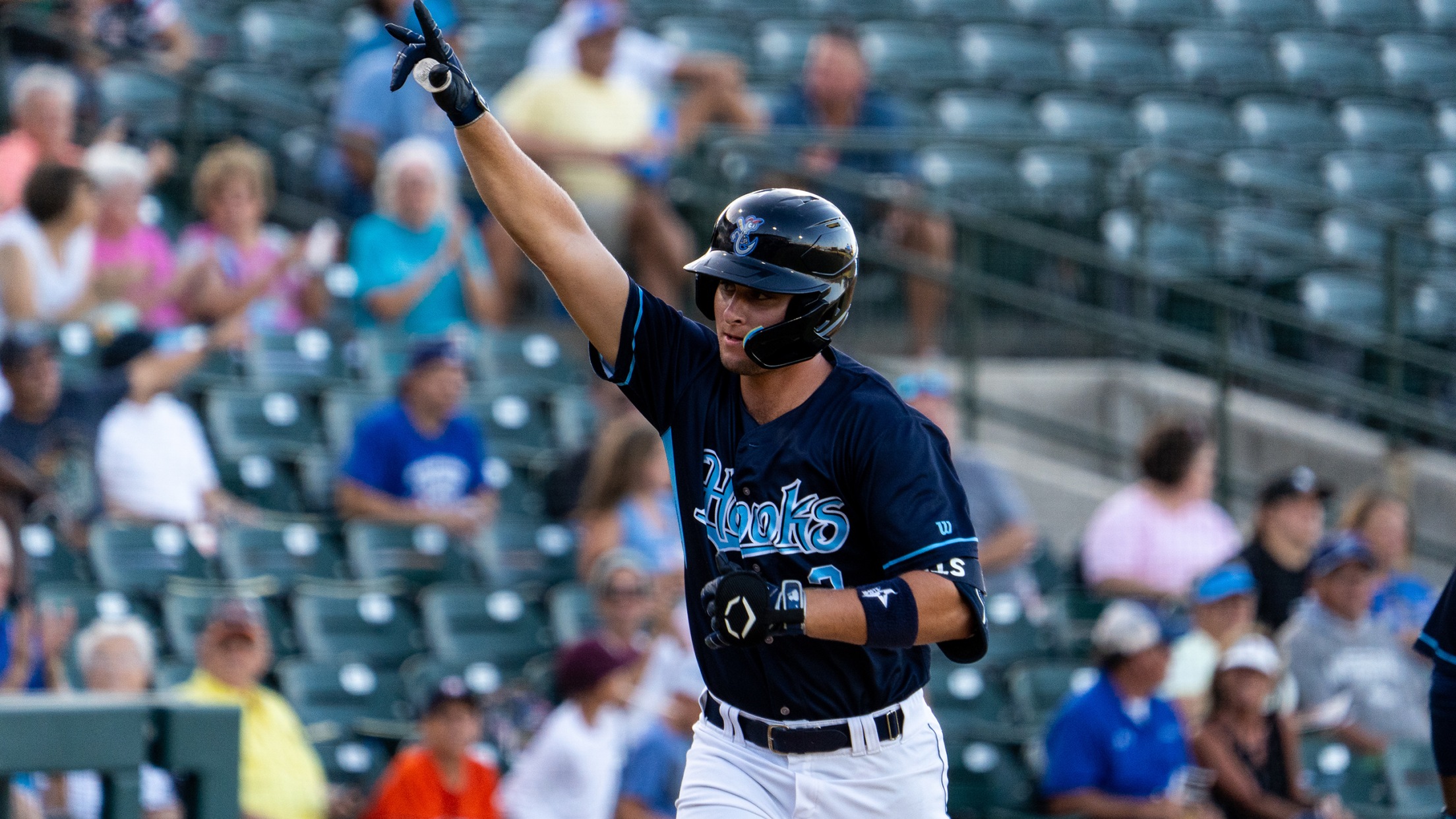 Box Score SAN ANTONIO – From the nine-hole, C.J. Stubbs played pepper with the left field berm Thursday night, clubbing home runs in consecutive at-bats to lead the Hooks to an 8-2 win over the Missions at Wolff Stadium. Corpus Christi has won five in a row and six of
Third Annual 9/11 Memorial Workout at Whataburger Field
Hooks honor those who lost their lives with stair climb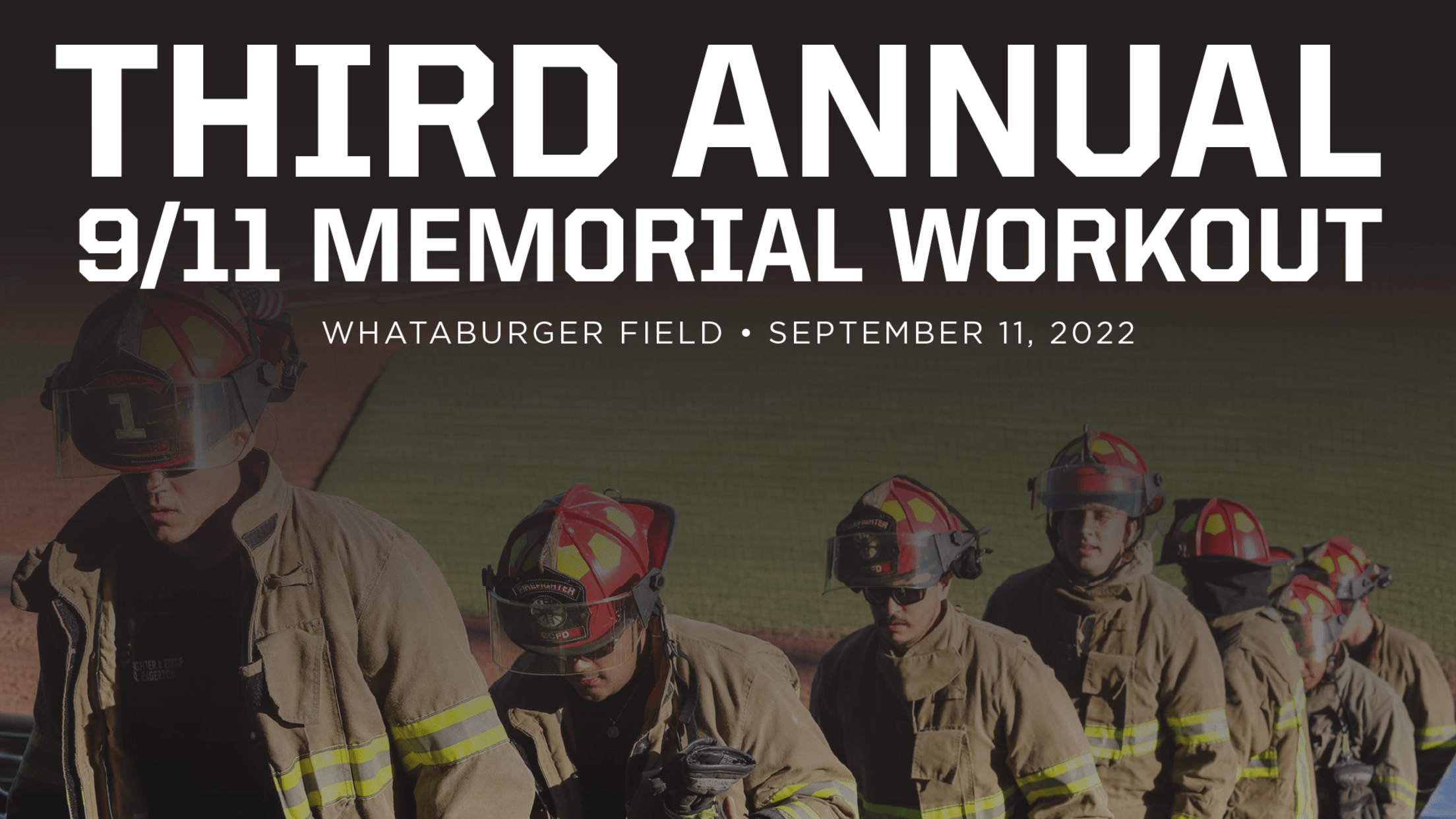 CORPUS CHRISTI – The Corpus Christi Hooks invite members of the local community and surrounding area to Whataburger Field the morning of September 11, 2022 for the third annual 9/11 memorial workout. To participate, a $20 donation is required with all proceeds benefitting local fire and police departments. Included in
Brown Slams Door for Fourth Consecutive Win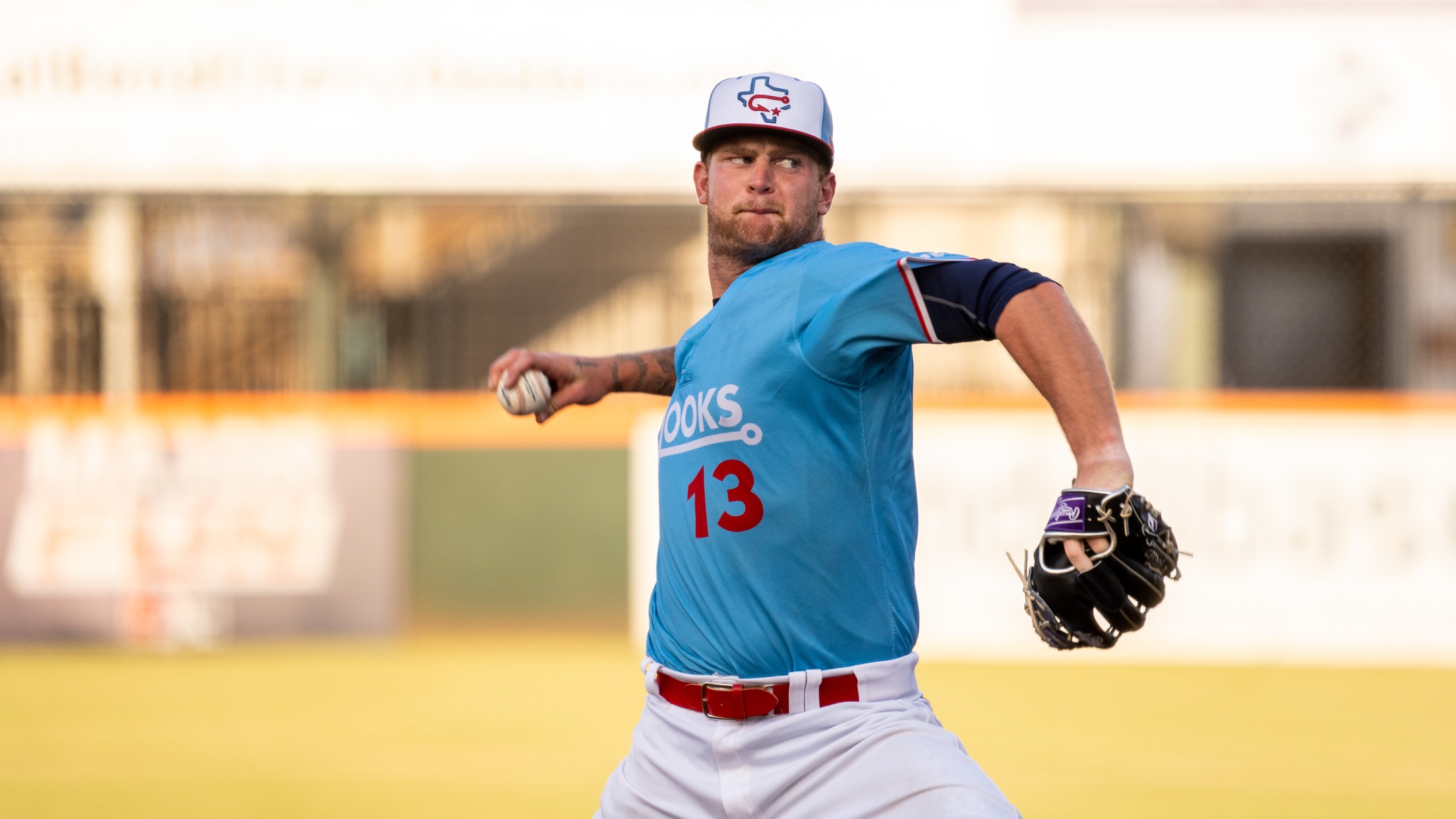 Box Score SAN ANTONIO – Tyler Brown struck out seven over the final four frames Wednesday night as the Hooks engineered a 7-4 win over the Missions at Wolff Stadium. Corpus Christi has won four in a row and five of the last six to complete a 13-12 August. The
Hooks Announce 2023 Schedule
18th season at Whataburger Field begins April 6 vs Travelers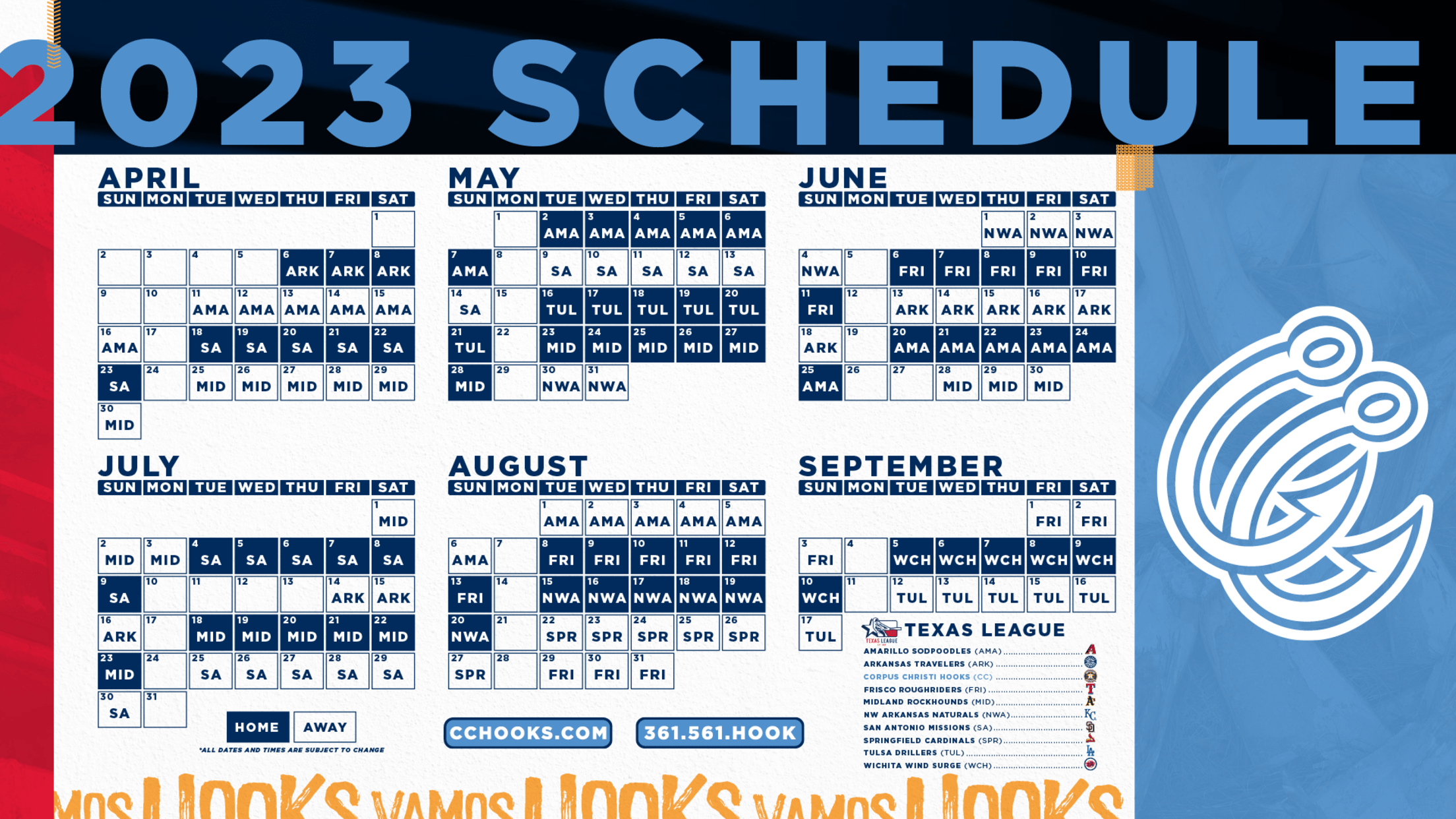 2023 Hooks Schedule PDF CORPUS CHRISTI – The Corpus Christi Hooks, Double-A affiliate of the Houston Astros, have announced their schedule of home and road dates for 2023, the 18th season at Whataburger Field. The 138-game campaign begins at home on Thursday, April 6 against the Arkansas Travelers. Corpus Christi
Whitcomb Plates Eight, Hooks Cruise in Opener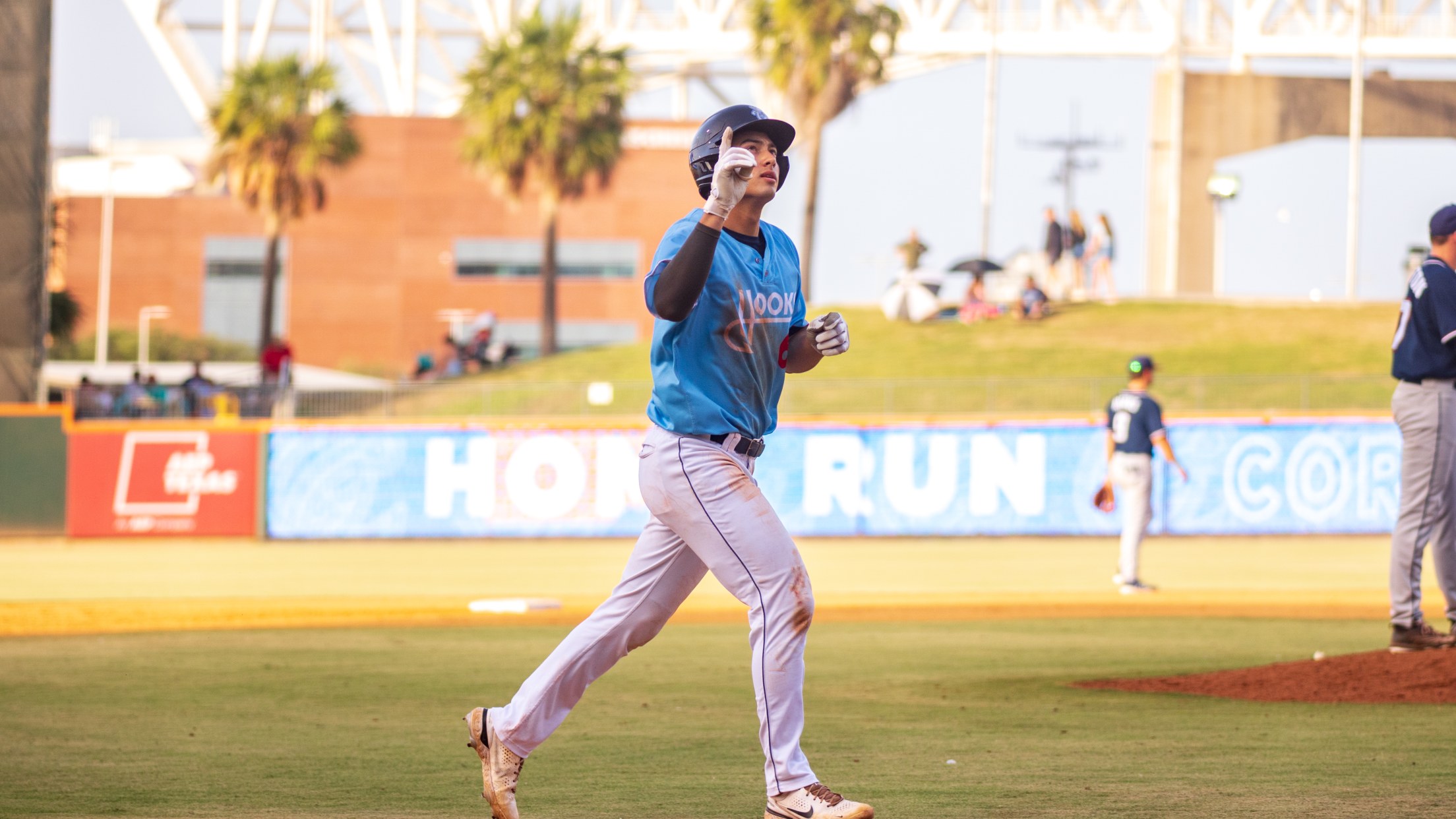 Box Score SAN ANTONIO – In his first three at-bats, Shay Whitcomb matched the club record with eight RBIs as the Hooks rolled to an 11-4 win over the Missions Tuesday night at Wolff Stadium. Corpus Christi has won four of its last five games. Following a 22-minute rain delay,
McKenna Powers Hooks to Sunday Victory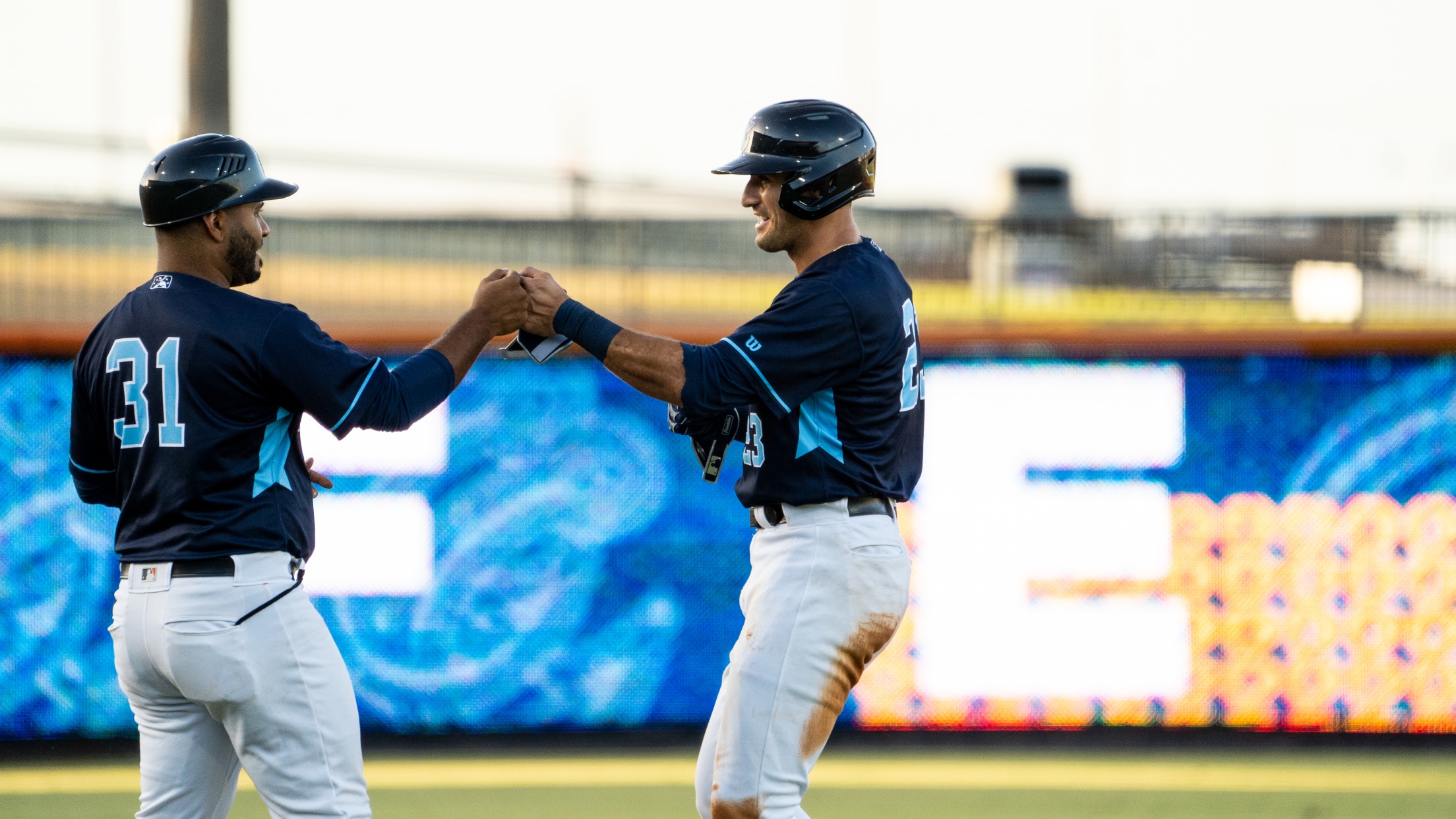 Box Score CORPUS CHRISTI – Alex McKenna tripled, homered twice and plated four runs as the Hooks clipped Amarillo, 6-5, before 2,450 fans Sunday evening at Whataburger. With the triumph, Corpus Christi forged a split of the six-game set while completing a 6-5 homestand. The Hooks won the season series
Hooks Slay Six-Run Deficit, Win in 10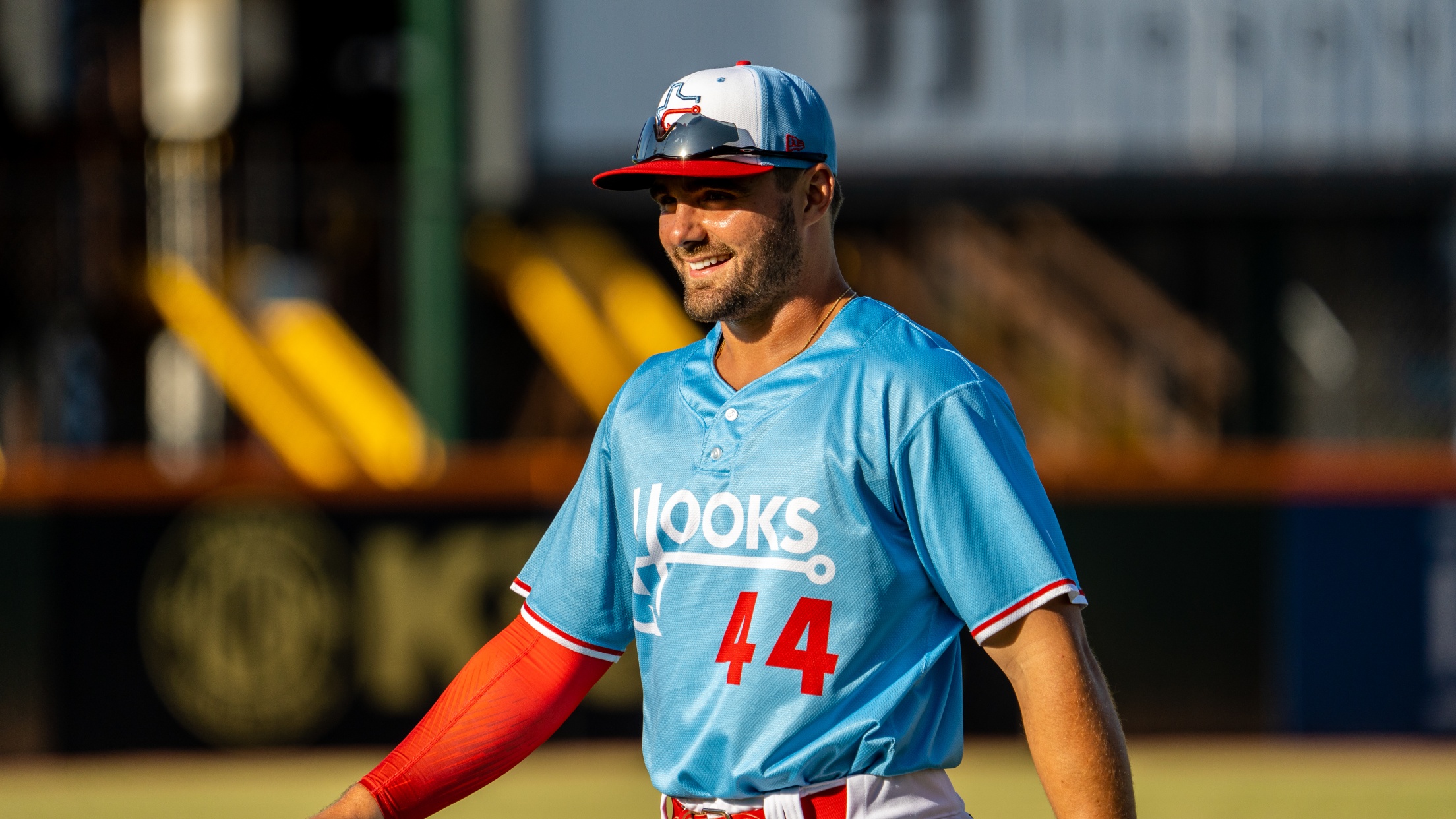 Box Score CORPUS CHRISTI – C.J. Stubbs lifted a sac fly to left field, scoring Ross Adolph from third base in the 10th inning Saturday night as the Hooks completed a come-from-behind 9-8 win over the Sod Poodles at Whataburger Field. The effort earned CC its sixth walk-off victory of
Backhus Saves Day in Sod Poodles Win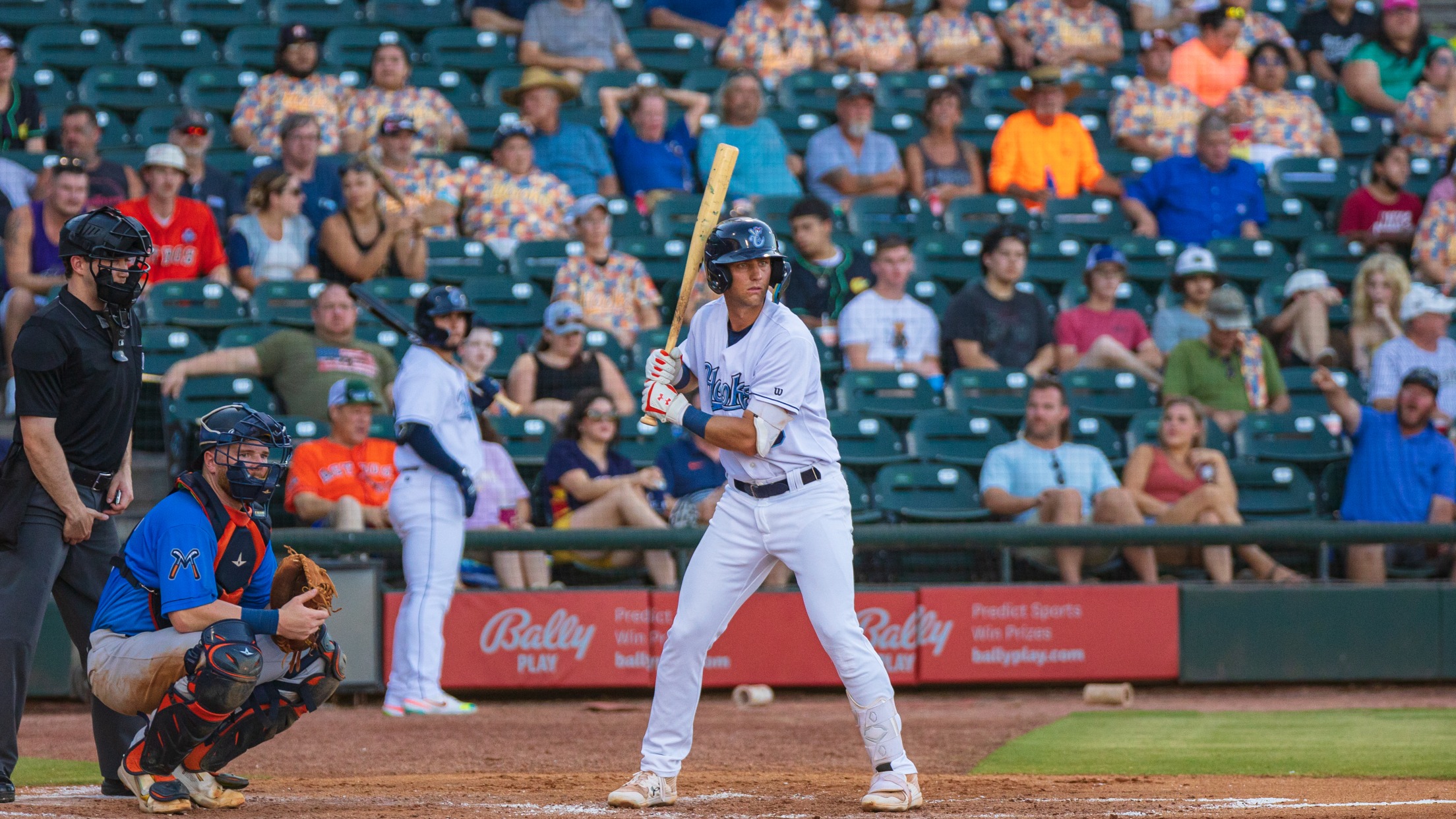 Box Score CORPUS CHRISTI – Kyle Backhus recorded the final six outs Friday night as Amarillo staved off a comeback bid by the Hooks in a 6-5 Sod Poodles victory before 3,499 fans at Whataburger Field. Amarillo has won three of the first four in the series. A two-out, three-run