Angel Macuare Named Double-A Central Pitcher of the Month of September
21-year-old righty led league in wins, ERA over last month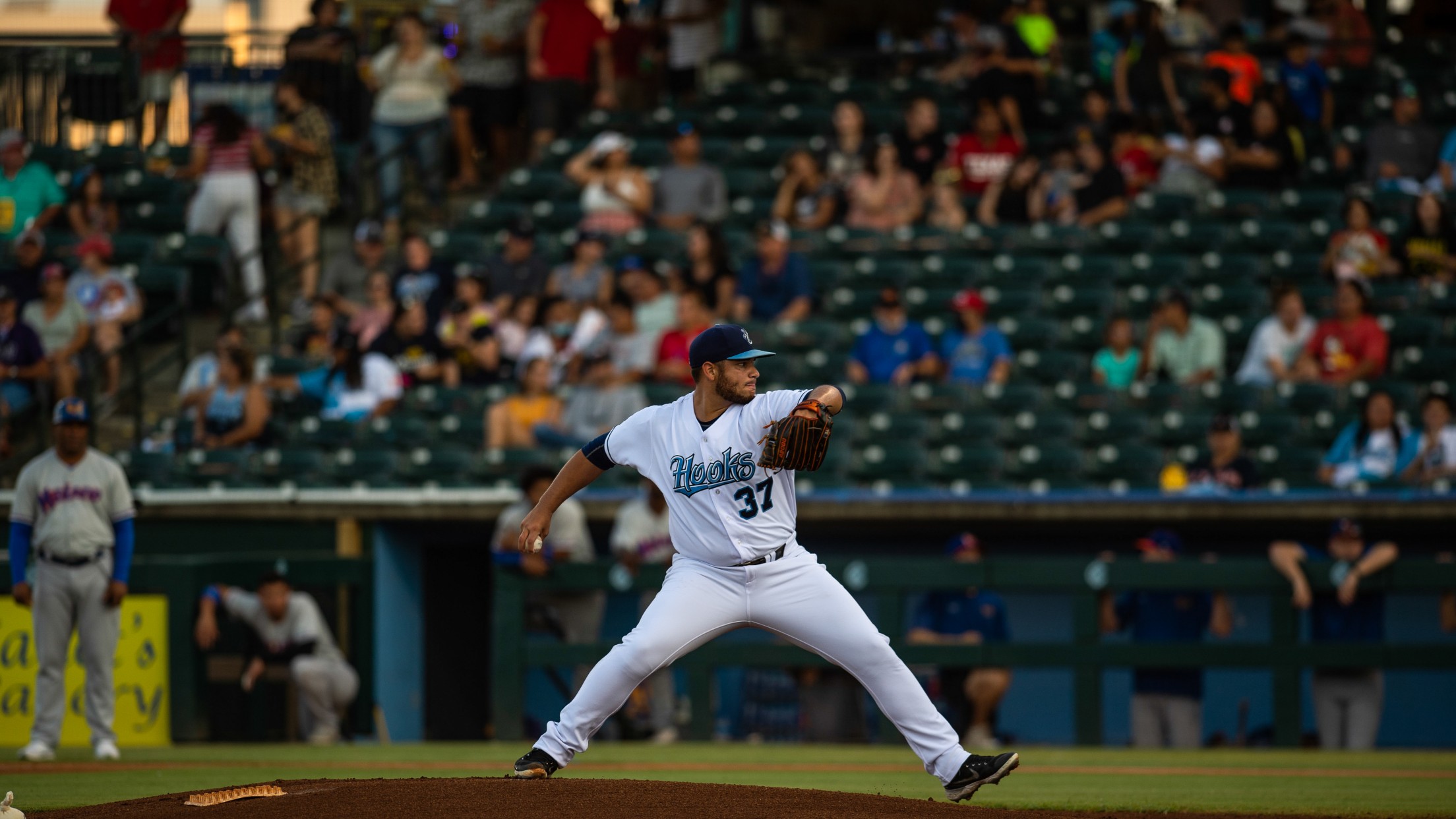 (Credit: Blake Purcell/Corpus Christi Hooks)
CORPUS CHRISTI – Hooks right-hander Angel Macuare has been named the Double-A Central Pitcher of the Month of September, Minor League Baseball announced today. Macuare went 3-0 with a 1.13 ERA (2 ER in 16.0 IP) over three starts, allowing six hits and six walks while striking out 12. For
CORPUS CHRISTI – Hooks right-hander Angel Macuare has been named the Double-A Central Pitcher of the Month of September, Minor League Baseball announced today.
Macuare went 3-0 with a 1.13 ERA (2 ER in 16.0 IP) over three starts, allowing six hits and six walks while striking out 12. For the month, he led the league in wins, ERA, a .125 opponents' average and a 0.75 WHIP.
Macuare's month was highlighted by a stellar 6.0-inning, one-hit performance on September 11 against the Midland RockHounds at Whataburger Field. He struck out six and walked three to earn the win in a combined 1-0 shutout.
With the Hooks, Macuare was 3-1 with a 1.80 ERA (5 ER in 25.0 IP), 19 strikeouts and a .139 average against over six games (four starts) after joining the club on Aug. 18.
The 21-year-old from Bolivar, Venezuela pitched in his first full season in 2021, beginning the year with Low-A Fayetteville and advancing to Double-A down the stretch. Signed by the Houston Astros as a Minor League free agent in July 2016, Macuare went 3-7 with a 4.77 ERA (35 ER in 66.0 IP) and 75 strikeouts while batters hit .223 between Fayetteville, High-A Asheville and Corpus Christi this year.
Macuare joins Korey Lee (June 28), Norel Gonzalez (month of June) and Brandon Lawson (September 19) in earning MiLB honors in 2021.